Growing up in Long Island, a right of passage as a child is to go to the most amazing place on earth.... Splish Splash. A massive waterpark right in Long Island, which in an of itself is a kid's dream come true...Splish Splash, for me, was even more than a waterpark.
It was the land of Churros.
The only place I've ever eaten Churros were at Splish Splash....fried dough covered in Cinnamon Sugar and melt in your mouth texture. This recipe is made with things you'll find in your pantry, and takes only a few minutes to make! Also, this is dairy free for all you out there who don't eat dairy!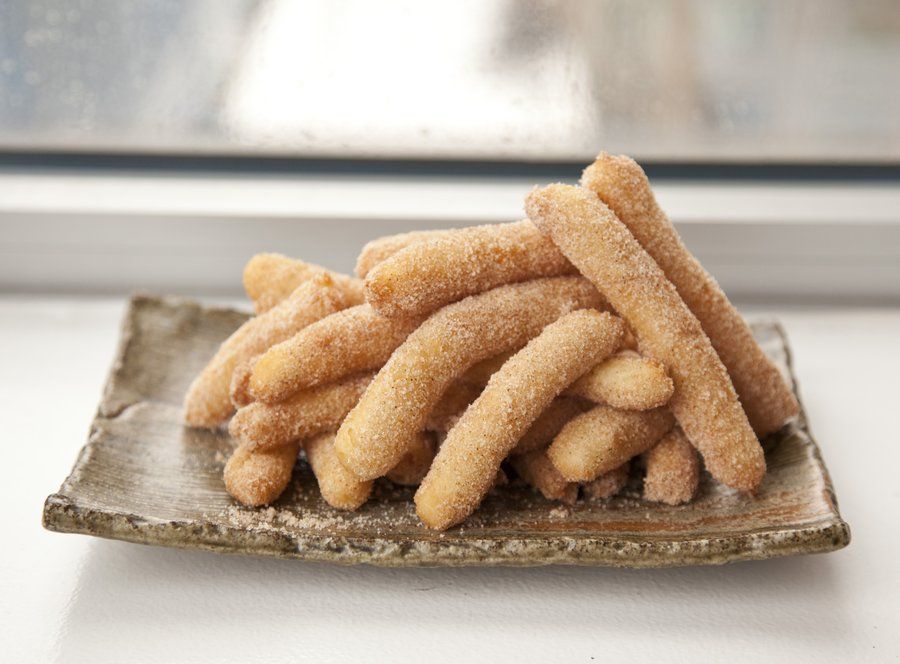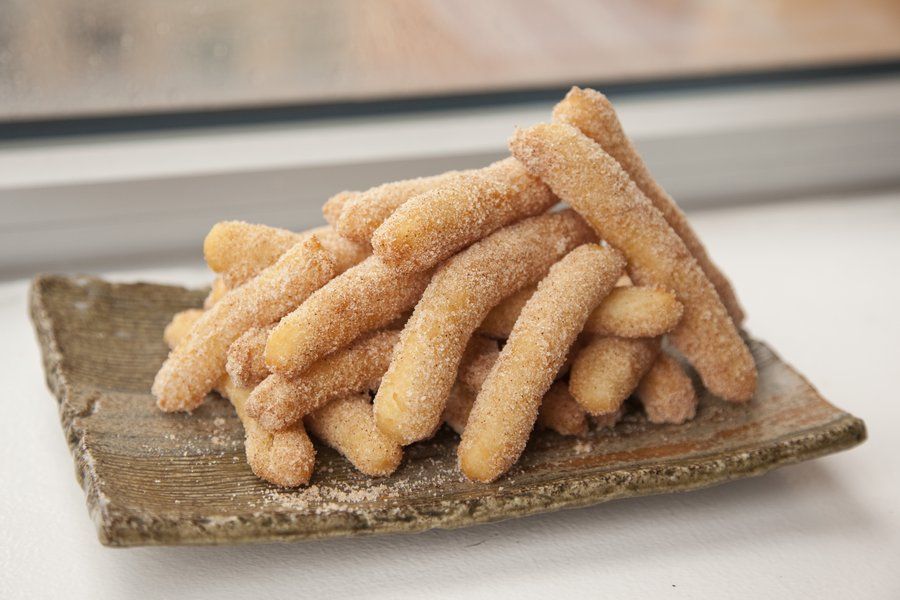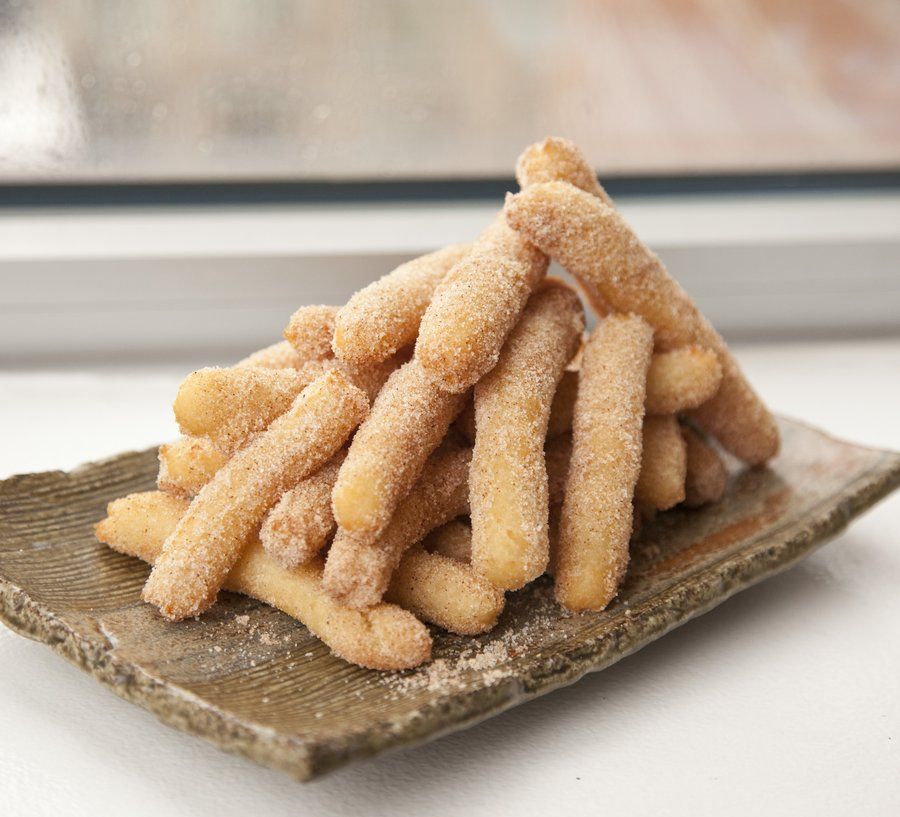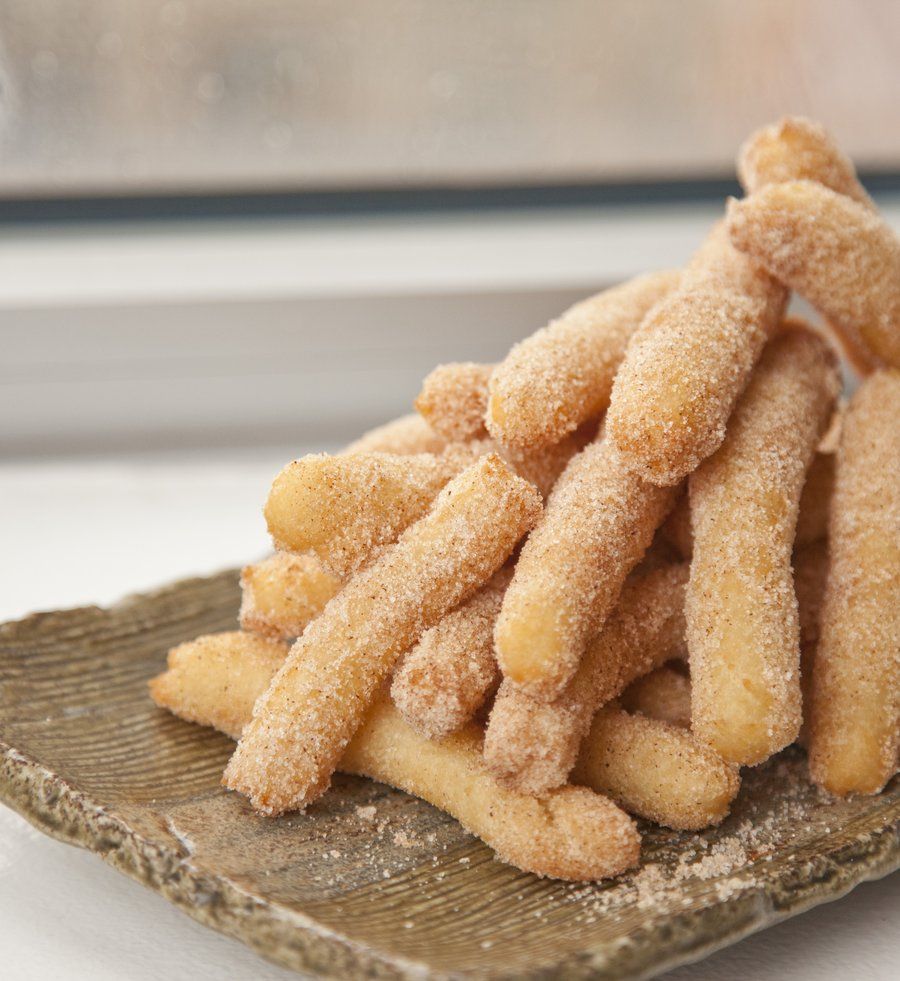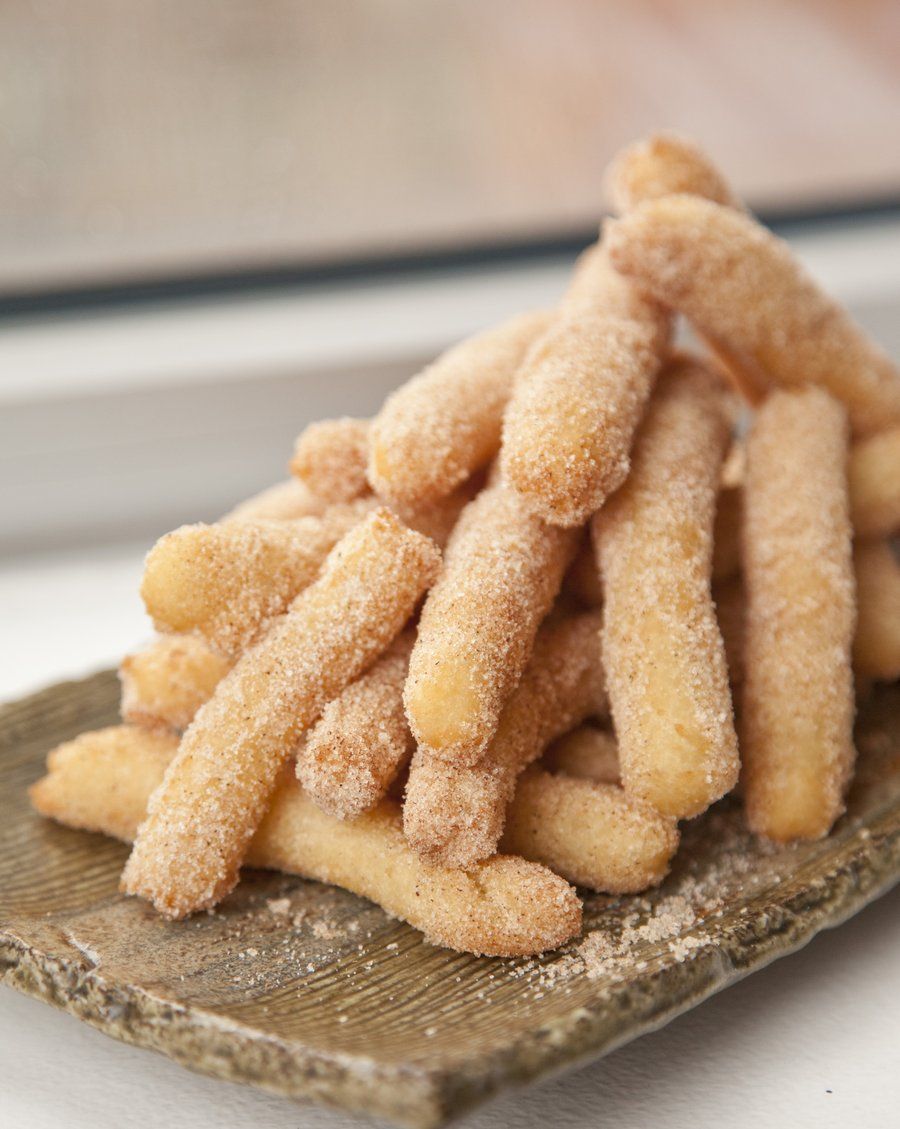 Churros
Prep Time
---
5 Minutes

Cook Time
---
10 Minutes

Total Time
---
15 Minutes

Yield
---
Makes 4 Servings

Ingredients
1 Cups Water
2 1/2 Tablespoon Sugar
1/2 tsps Salt
1 Cups Flour
1/2 Cups Sugar
1 tsps Cinnamon
2 Tablespoon Vegetable Oil
4 Cups Canola Oil (for frying)
---
Directions
In a small saucepan over medium high heat, combine water, 2 1/2 tablespoons sugar, salt and 2 tablespoons vegetable oil. Bring to a boil and remove from heat. Stir in flour until mixture forms a ball. Put dough into a piping bag fitted with a star tip.
Heat oil for frying in deep-fryer or deep skillet to 375 degrees F. Pipe strips of dough into hot oil. Fry until golden; drain on paper towels.
Combine 1/2 cup sugar and cinnamon in a dish. Roll drained churros in cinnamon and sugar mixture. Serve warm.