One of my favorite ways to cook is to make dishes solely out of things I already have in the house. No food shopping, no picking up any random items…it's like Chopped, but without using Pig's Intestine and Cupcakes in the same dish. So yesterday, while scouring my fridge, freezer and pantry I came up with the perfect dish….Taquitos!
Taquitos bring me back to my high school days, when me and my group of guy friends would hang out. Inevitably we'd end up getting late night food at 7-11….yea, real classy.  My friends would always get these gross looking, log-like foods, named Taquitos.  God knows what was actually in them, but general the idea of a taquito sounded pretty delicious.
So, fast forward 10+ years (AHH!) and now I am making a healthier, non-mystery meat version of Taquitos! They came out delicious and therefore, I share them with you!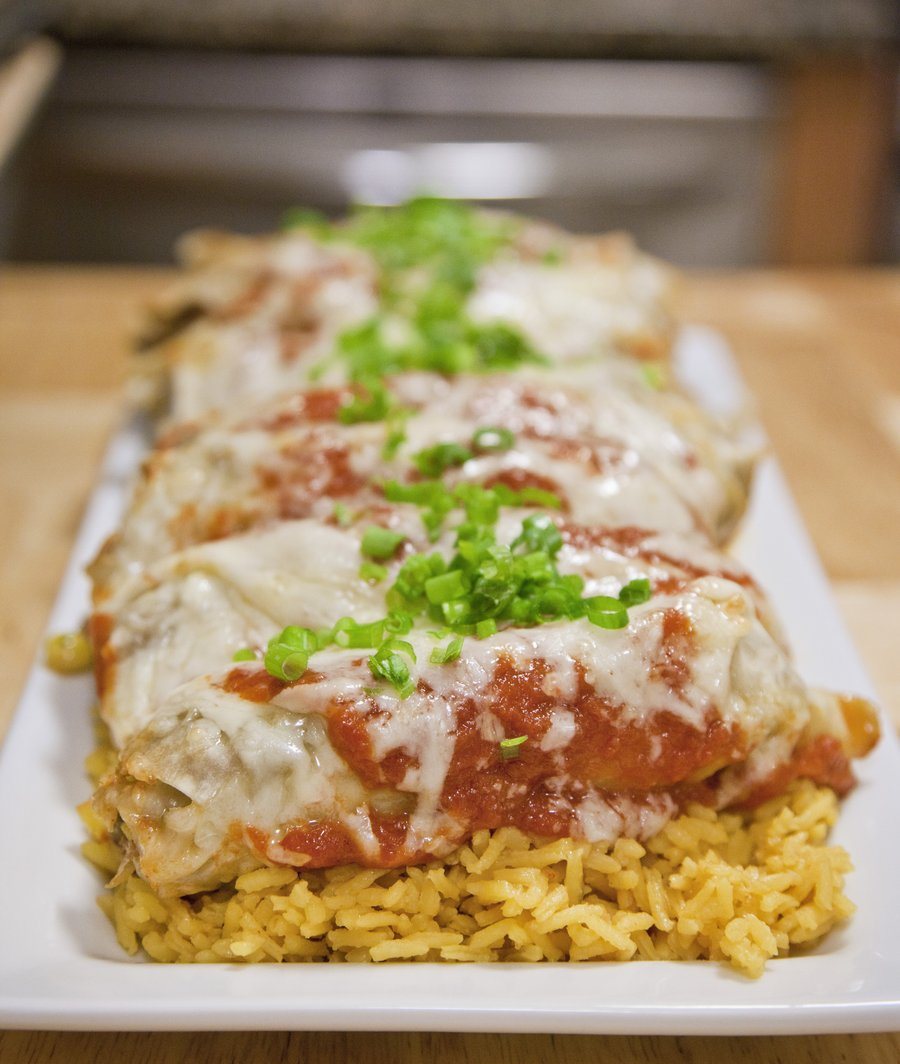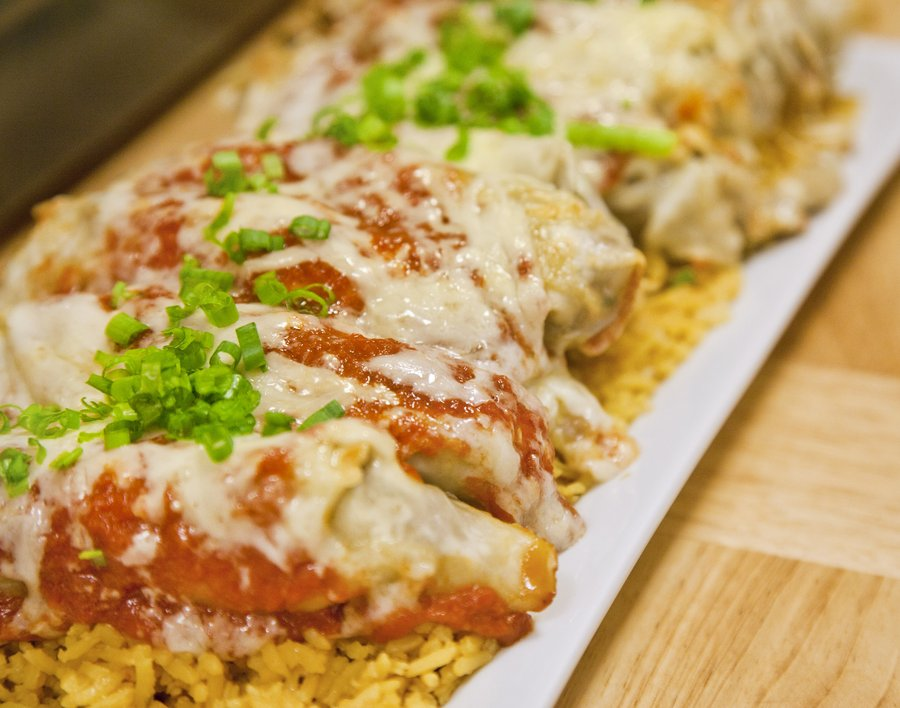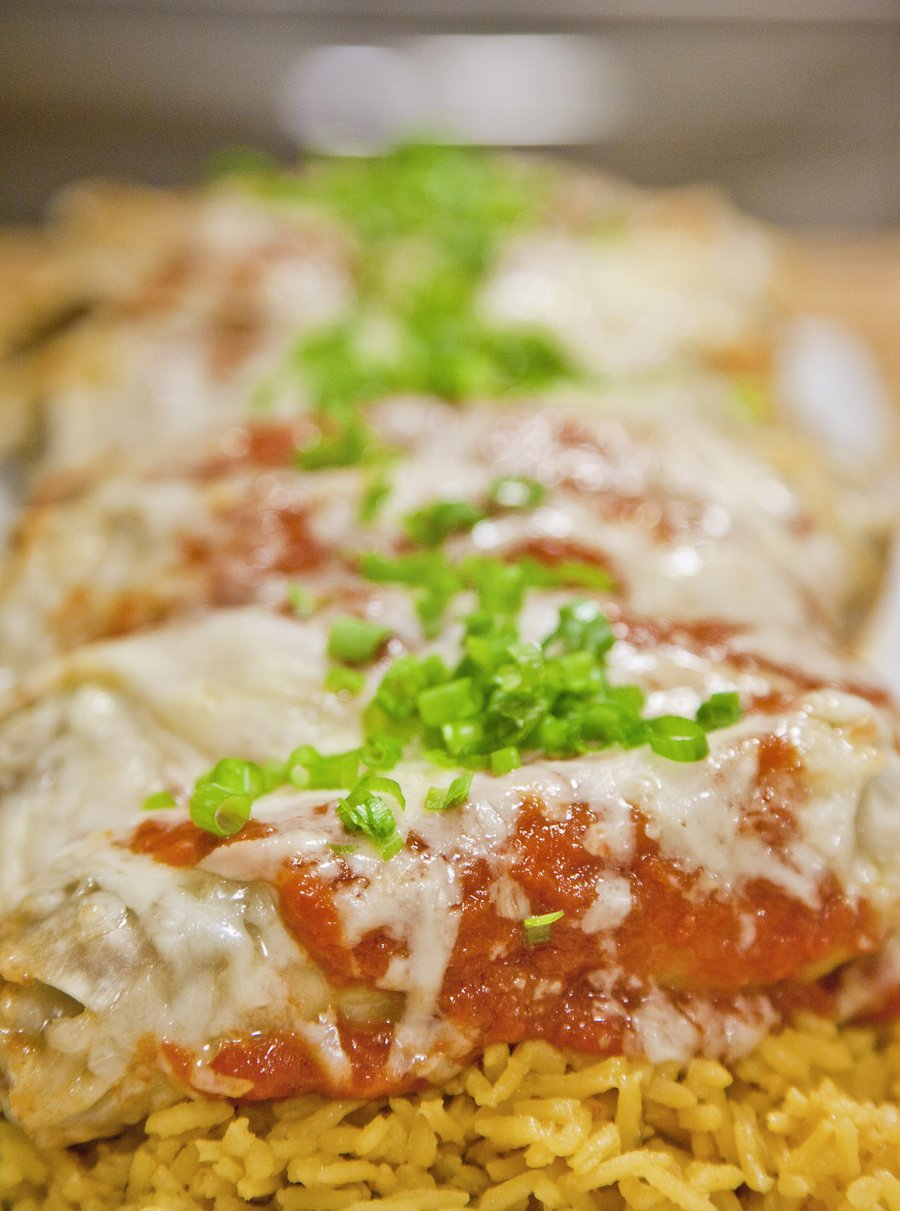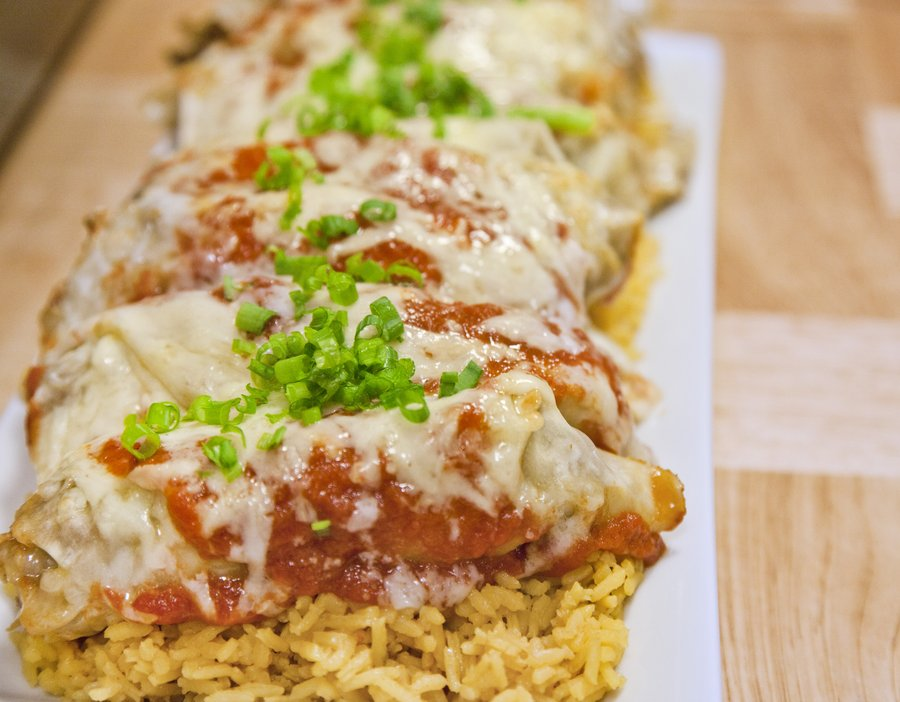 Beef Taquitos
Prep Time
---
10 Minutes

Cook Time
---
2 Hour 30 Minutes

Total Time
---
2 Hour 40 Minutes

Yield
---
10 Taquitos - Serves 4

Ingredients
1/2 diced Onion
3 minced Garlic Cloves
2 minced Jalapenos (Roasted, skins & seeds removed)
2 tsps Chili Powder
1 lbs Ground Beef
1 small dice Tomato (Concasse)
1 tsps Mustard Powder
1/3 Cups Stock ((chicken, beef or veggie))
1 Cups Frozen Corn
1 Bunches minced Scallion (divided)
1 Handful minced Parsley
Salt (To Taste)
1 Eggs (Mixed with 1T Water)
10 Spring Roll Wrappers
1 Cups shredded Monterey Jack Cheese
1 Cups Tomato Sauce
Sour Cream
---
Directions
In a large saute pan, heat up some EVOO - saute your onion until it starts to turn translucent. Add in your garlic, jalapeno, and chili powder and cook for about a minute.
Add in your ground beef and stir to break up the meat. Add in your tomato paste, mustard powder and tomato. Cook on a medium heat, stirring to incorporate all elements.
As the beef starts to cook and get dry, add in your stock. Cook for about 30 minutes. Then stir in your corn - cook another 5 minutes. Taste and season with salt. Remove from the heat and sprinkle in half of your scallions and all of your minced parsley. Let cool a little bit.
While the beef is cooling, in a bowl whisk your egg and water together to create an egg wash. Get out a large pyrex baking dish (spray with baking spray) and preheat your oven to 400 degrees. Lay down one spring roll wrapper on a dry surface. Brush the perimeter of the wrapper with egg wash. Lay down about 1/2 a cup of your beef mixture on the wrapper and roll up like a burrito (on most spring roll wrapper packages, they show a great tutorial of how to best roll up the wrappers!). Place in pyrex Dish.
Repeat this wrapping process until all the filling has been used up. With all your taquitos lined up in your pyrex baking pan, brush the tops with egg wash, then pour your tomato sauce on top - not too much, just enough to cover half of the taquito wrap. I used my own homemade tomato sauce that I keep in the fridge at all times, but you can use store bought. On top of the sauce, sprinkle your jack cheese. Bake in the oven for about 10-12 minutes. To get the cheese extra bubbly - bake on hi broil for about 3-4 minutes at the end.
Garnish with the rest of your scallions - serve over Spanish Rice with some Sour Cream.