What's better then Lobster and Pasta?
Deep Fried Lobster in a Pasta Shell. At least that's how I feel. I took a classic Daniel Boulud Lobster Ravioli Recipe and gave it the Sara remix. This dish is completely different but SO delicious! These are great as a passed appetizer, entree, whatever! You can get creative with the dipping sauce…I used a classic Marinara, but another idea I had was for a Brown Butter Sage Sauce!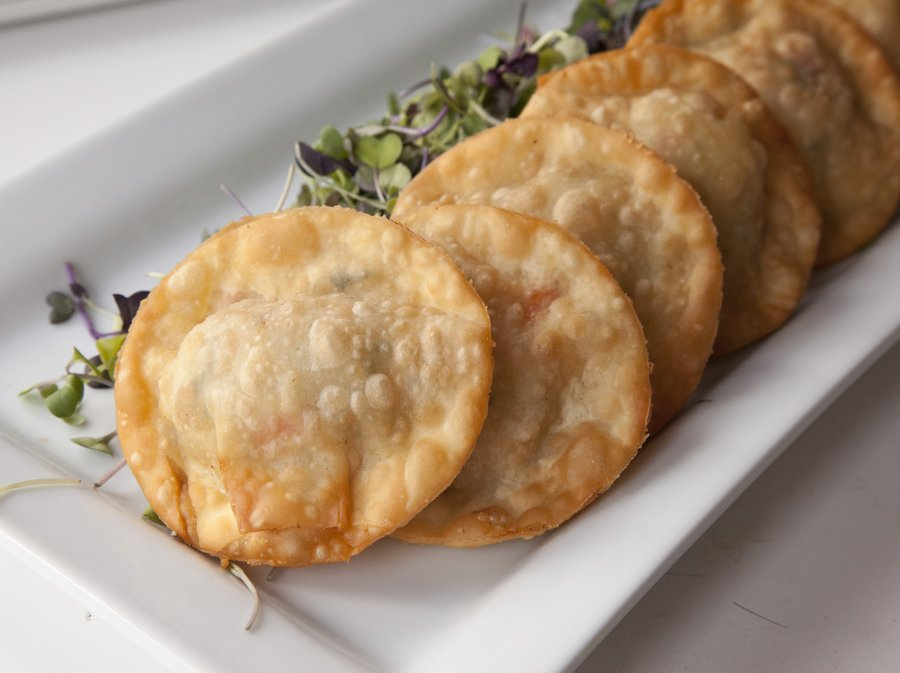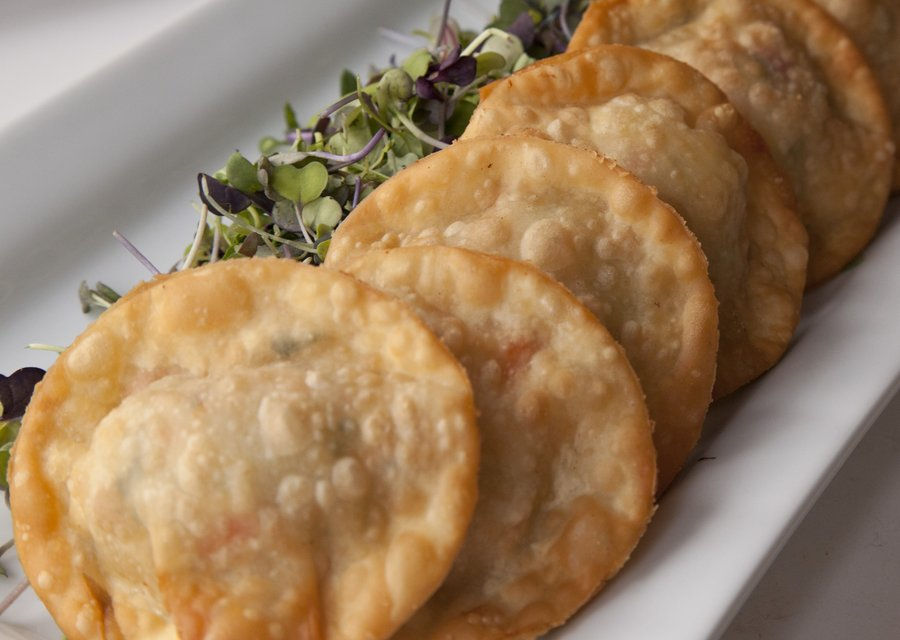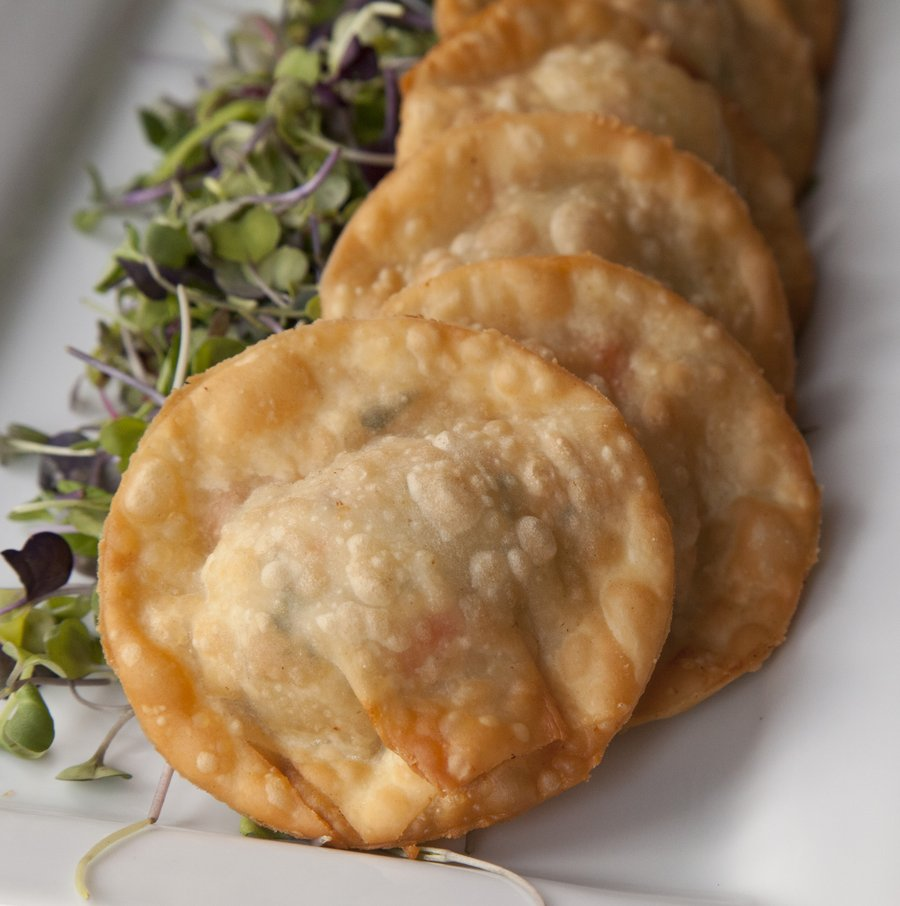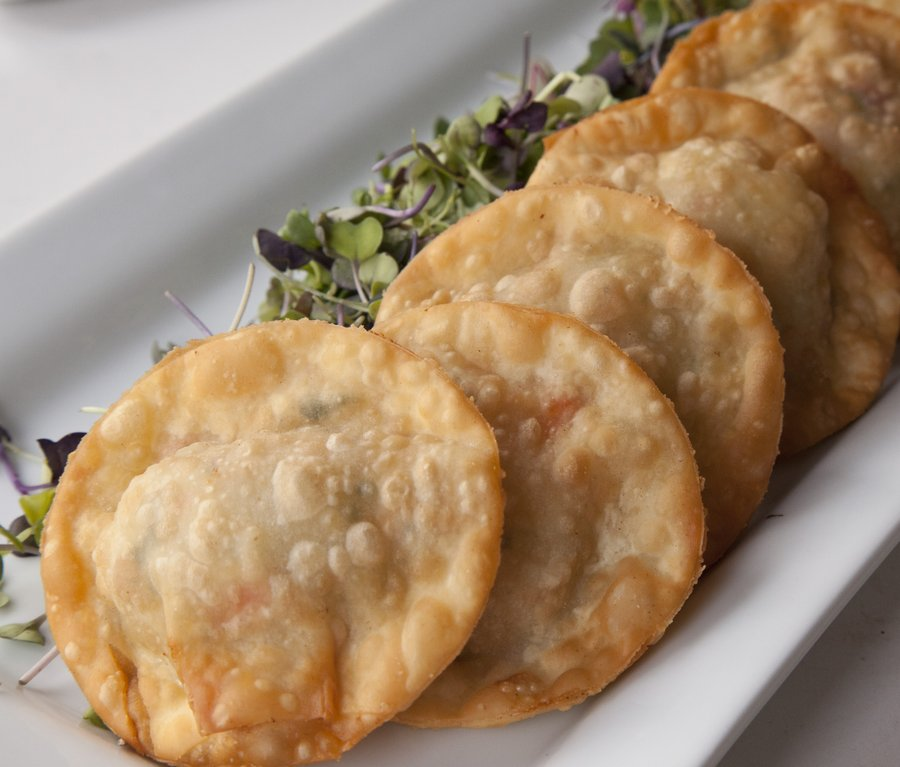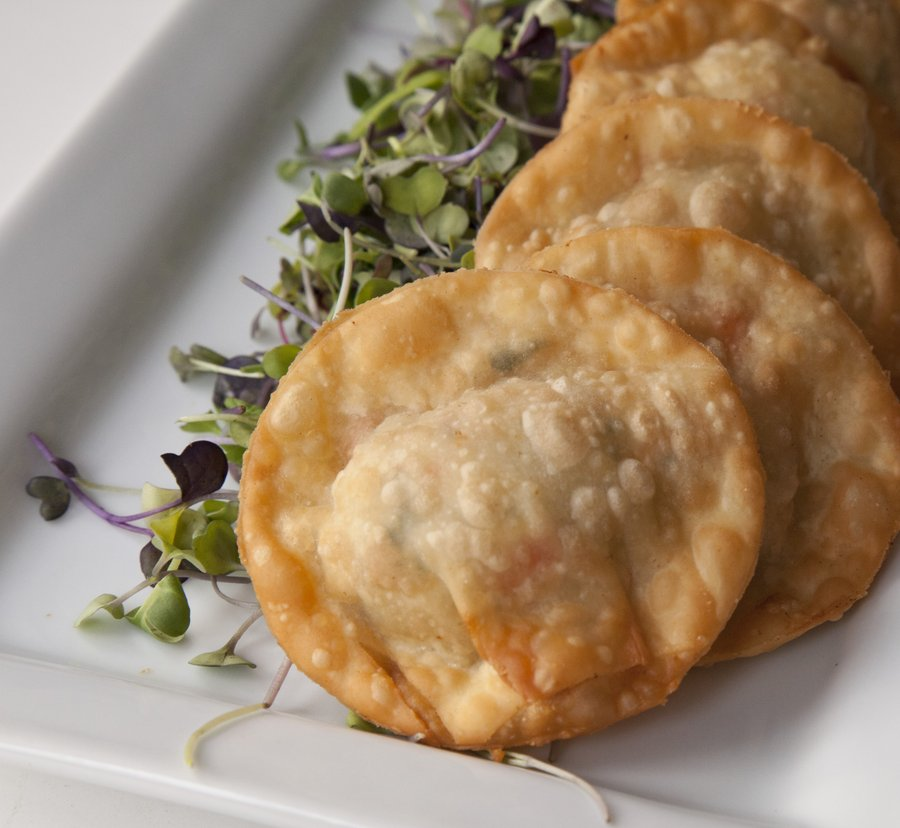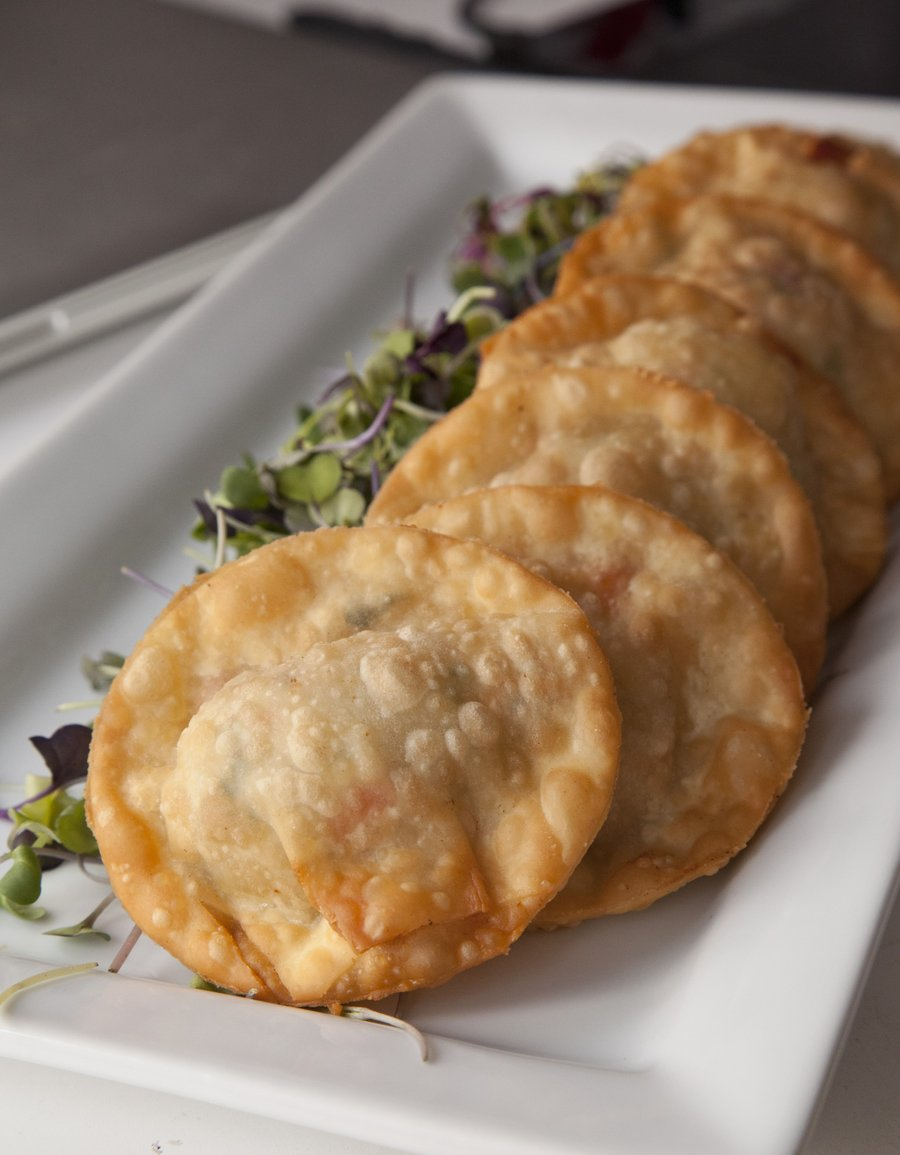 Deep Fried Lobster Ravioli
Prep Time
---
30 Minutes

Cook Time
---
45 Minutes

Total Time
---
1 Hour 15 Minutes

Yield
---
25 Raviolis

Ingredients
2 T Butter
1/2 Cups minced Carrot (Peeled)
1/2 Cups minced Celery Stalks
3/4 Cups minced Onion
2 Sprigs Thyme
1 minced Garlic Cloves
3 oz Water
2 Lobsters (1.5 lbs each)
2 T grated Parmesan Cheese
1 Handful minced Parsley
1 Eggs (Mixed with 1T water)
Salt and Pepper
25 Wonton Wrappers
Canola Oil (For frying)
---
Directions
Cook your lobsters - you can do this one of many ways, but the way I do it is to bring a huge salted pot of water to a boil, put the lobsters in, head first, and for a lobster around 1 1/2 lbs cook for exactly 15 minutes once the water has started boiling again. Remove from water and place in an ice bath. Remove all the meat from the claws and tail.
Meanwhile in a small saute pan, melt your butter. Add in your carrot, celery, onion and thyme and cook til the onion starts to turn translucent. Add in your garlic and cook about 30 seconds. At this point add in your water, cover and cook until the water has evaporated. Remove from heat - place contents in a large bowl and let cool. Mix in your lobster meat, Parmesan, and parsley… taste and season with salt and pepper.
Start to heat up a large pot of canola oil to about 365 degrees for deep frying. In a small bowl, whisk together your egg and water to make an egg wash. On a dry surface, lay down a few wonton wrappers. Brush them completely with egg wash, and lay a tablespoon of Lobster mix in the center. Take another wonton wrapper and carefully adhere it on top of your original wrapper to form a ravioli. Do this until all your lobster is gone. Then take a circular cut-out (a little smaller than your square wonton) and cut the raviolis from squares into circles.
Once your hot oil has reached 365 degrees, deep fry them and lay them to rest on a resting rack as they finish. Serve hot with a side of Marinara Sauce.