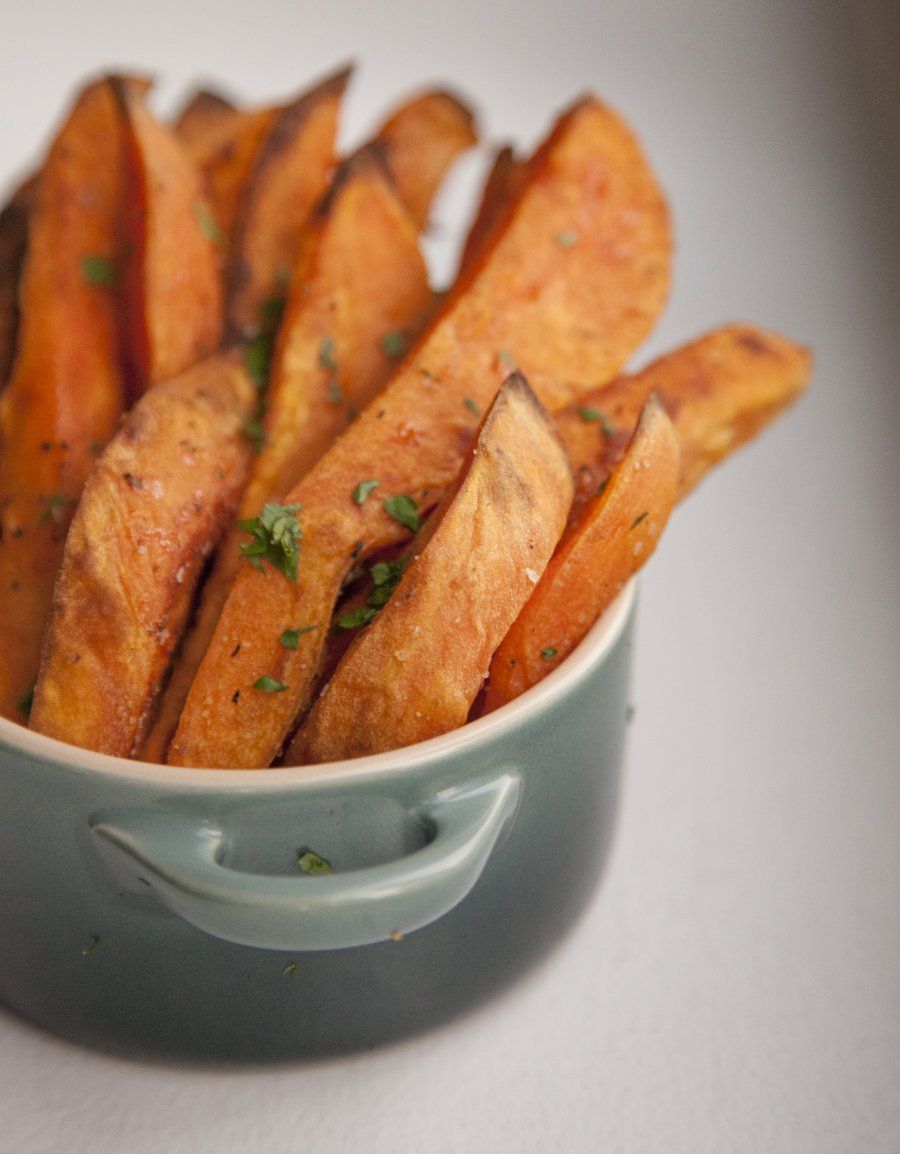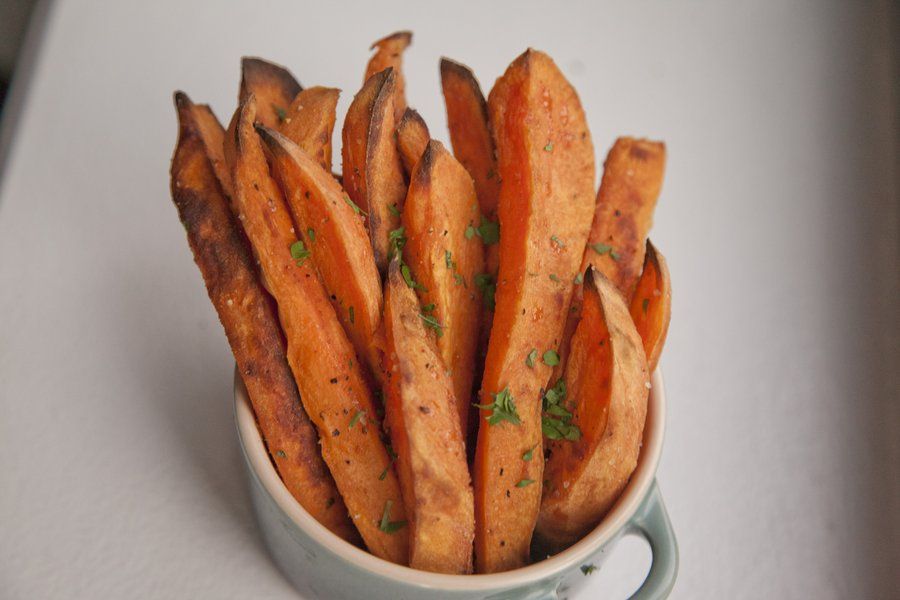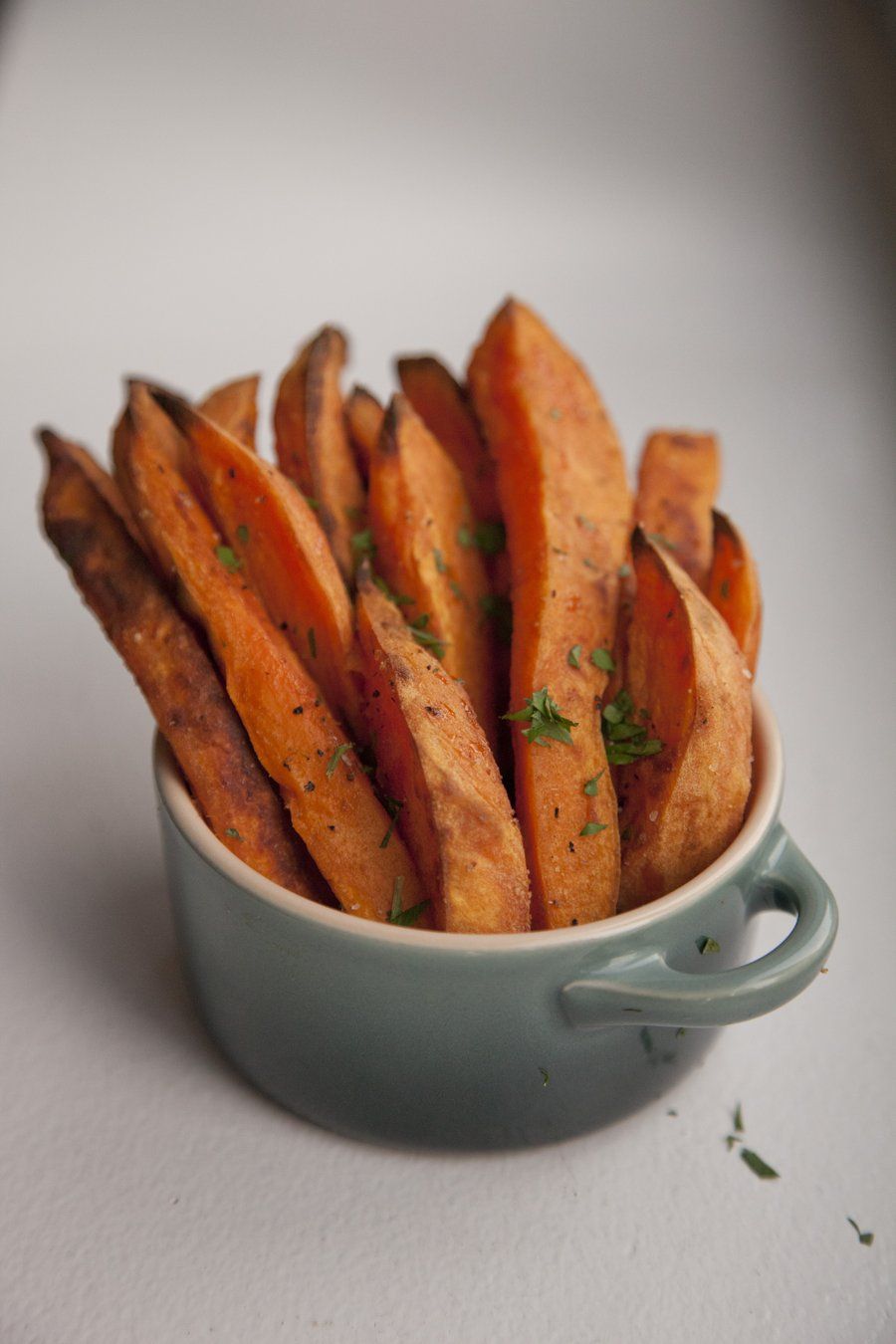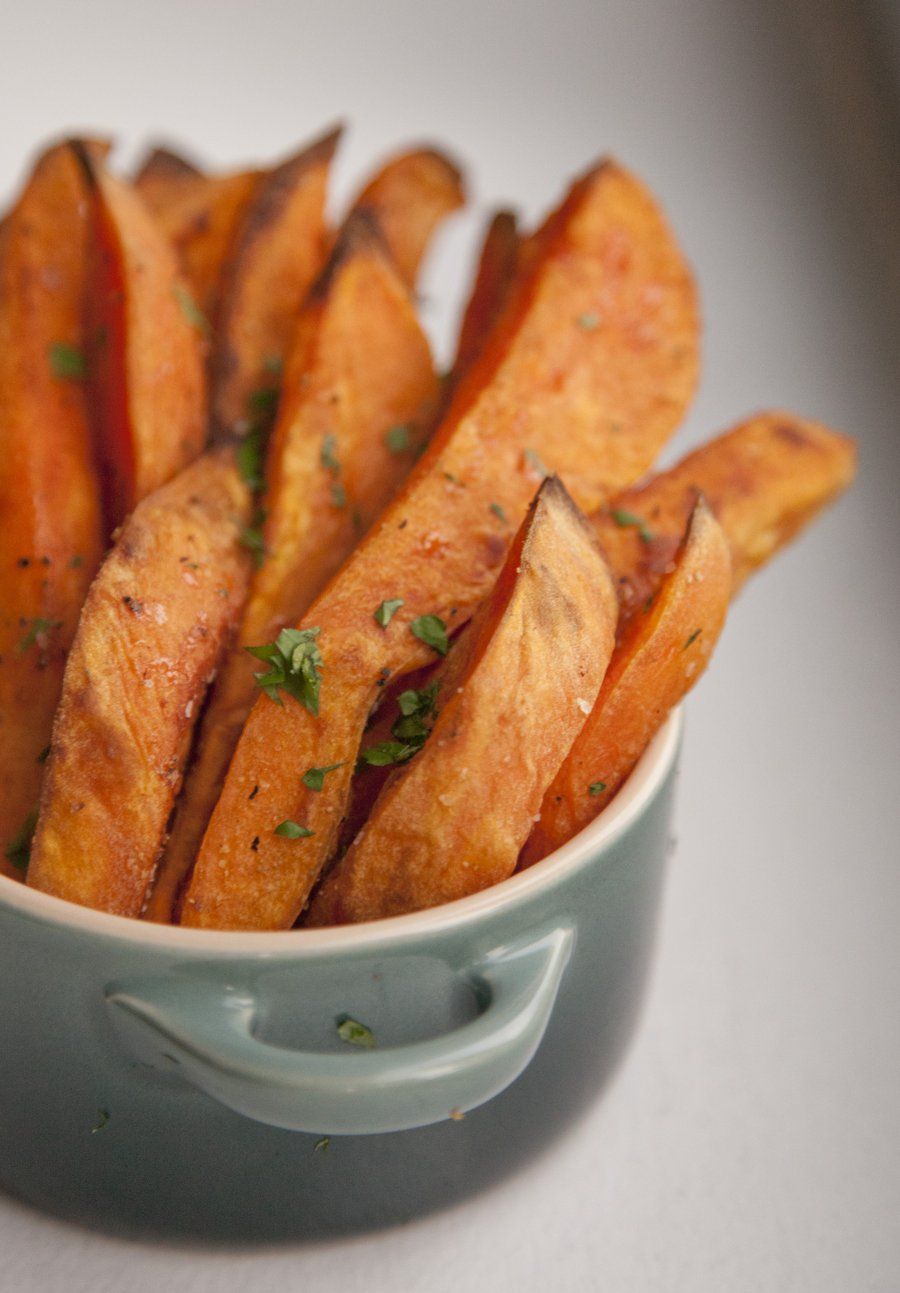 Sweet Potato Fries
Prep Time
---
5 Minutes

Cook Time
---
40 Minutes

Total Time
---
45 Minutes

Yield
---
Serves 2

Ingredients
2 Sweet Potatoes (Peeled & cut into wedges)
2 T Extra Virgin Olive Oil
Salt and Pepper
1/2 tsps Cumin Powder
---
Directions
Preheat your oven to 375 degrees. Peel your Sweet potatoes and cut into large wedges (about 20 wedges per potato)
Spread the wedges out on a baking sheet lined with a silpat. Drizzle Olive Oil on top, along with the salt, pepper and cumin. With your hands mix together so everything is well coated. Make sure none of the fries are sticking together.
Place in your oven for 30 minutes. Then turn the Broiler on to HI Broiler and bake another 5-10 minutes until crispy. Serve!