Good lord do I love anything and everything fried. To me there are two great culinary wonder of the world....Bacon and Fried Foods. So with that, I give you one of my favorite indulgences: Fried Chicken. I must admit, I have a couple of places in NYC that I think have some of the best fried chicken I've ever had, but what's better than cooking a rival dish in your own kitchen?! This chicken is incredibly tender on the inside and super crunchy on the outside (the two main necessities for a good piece of fried chicken).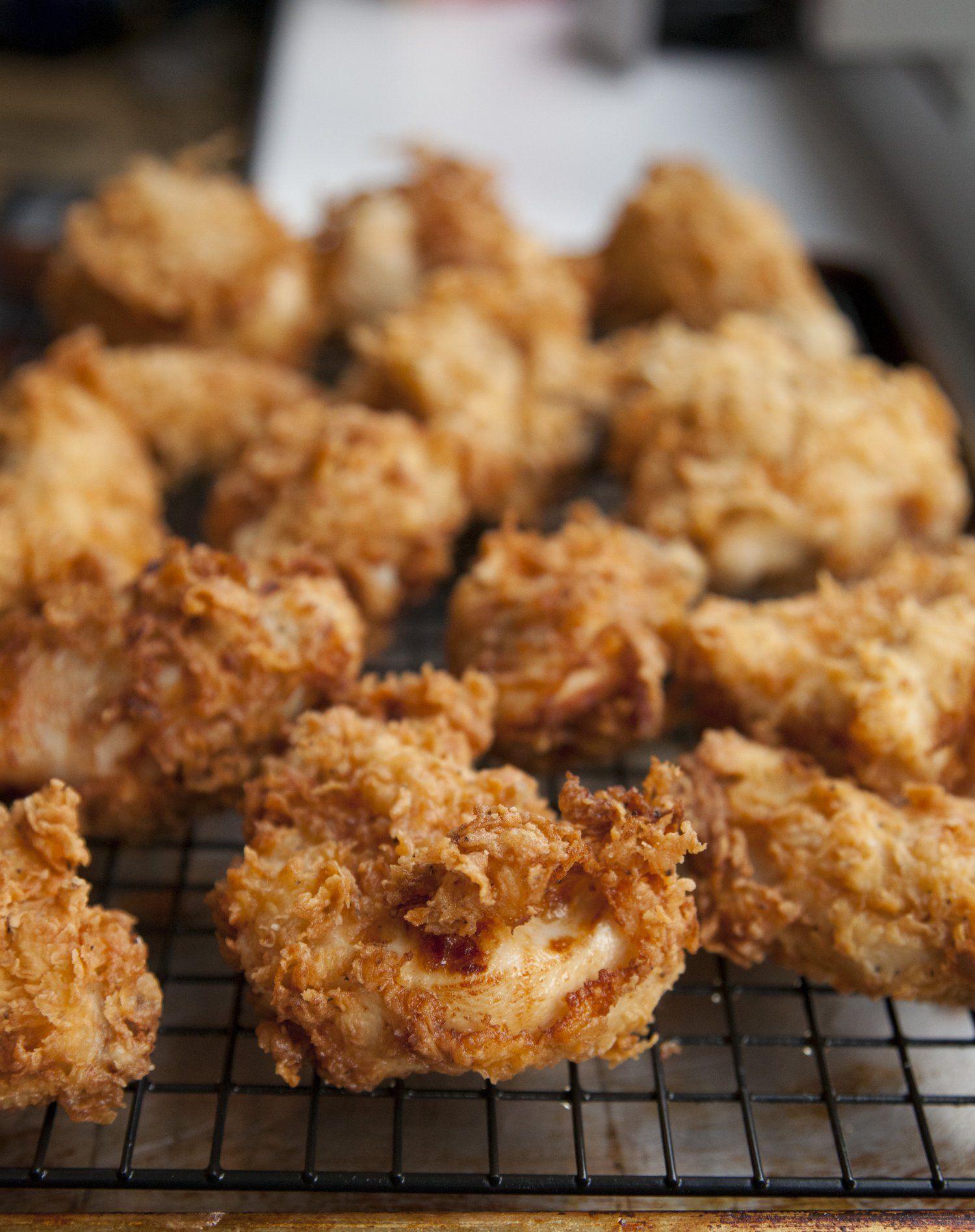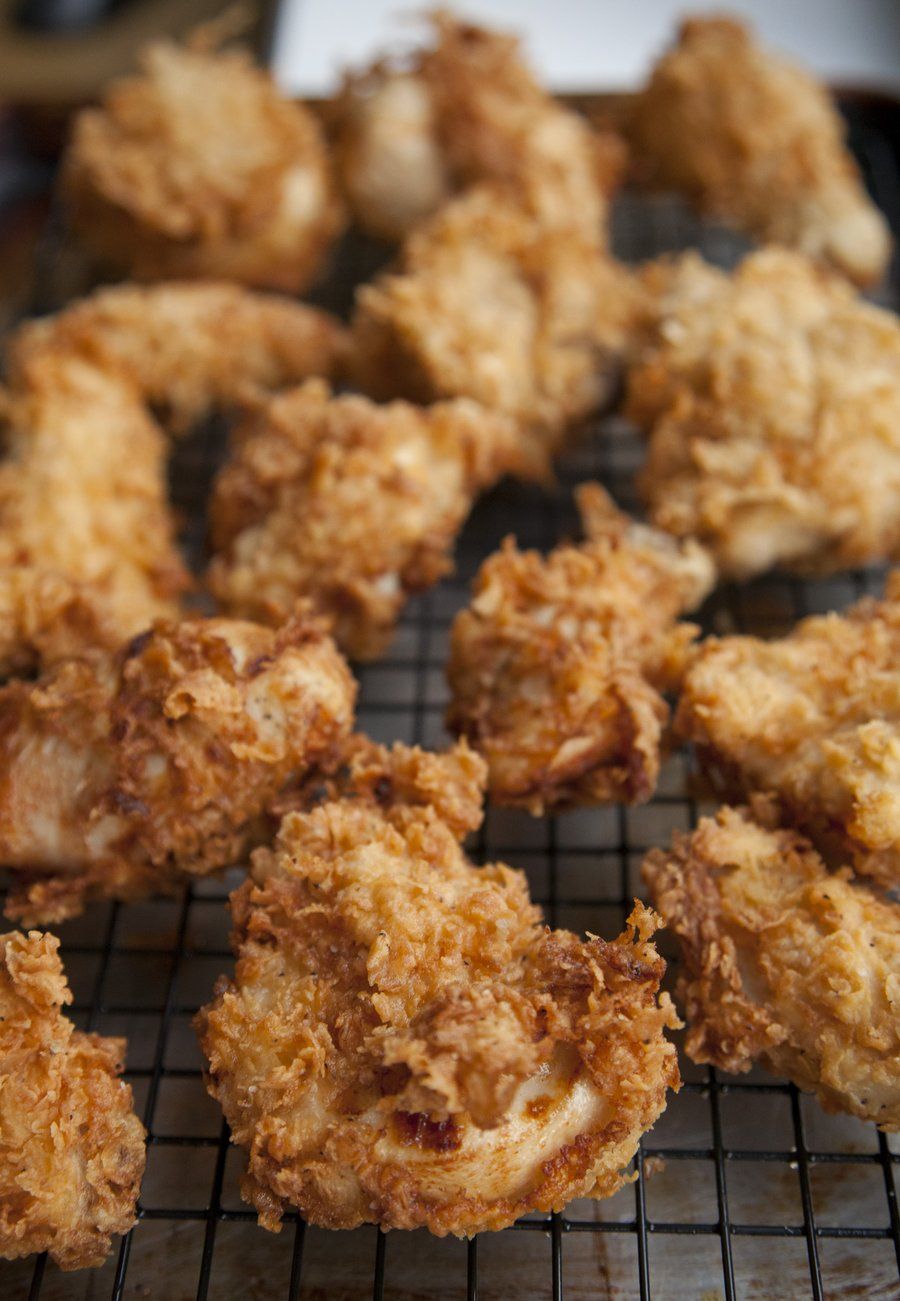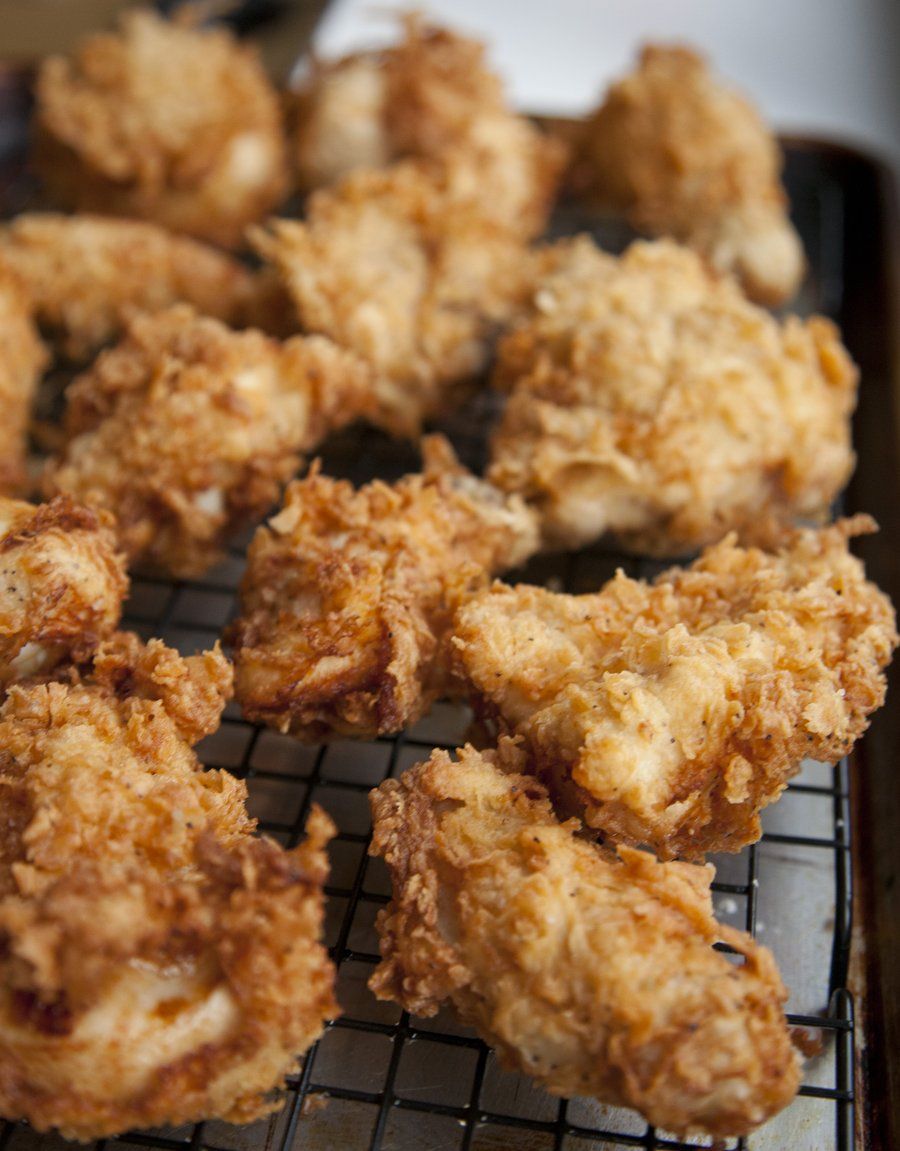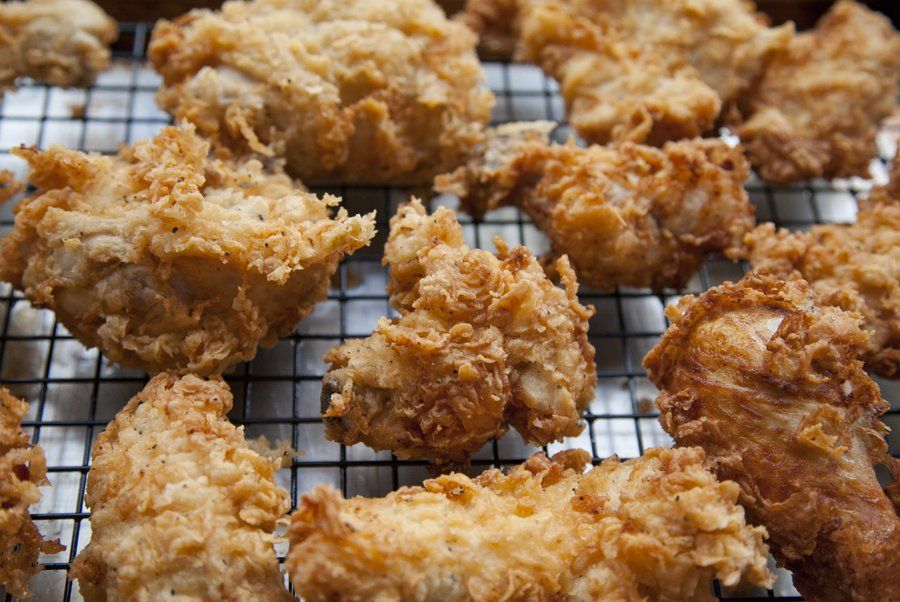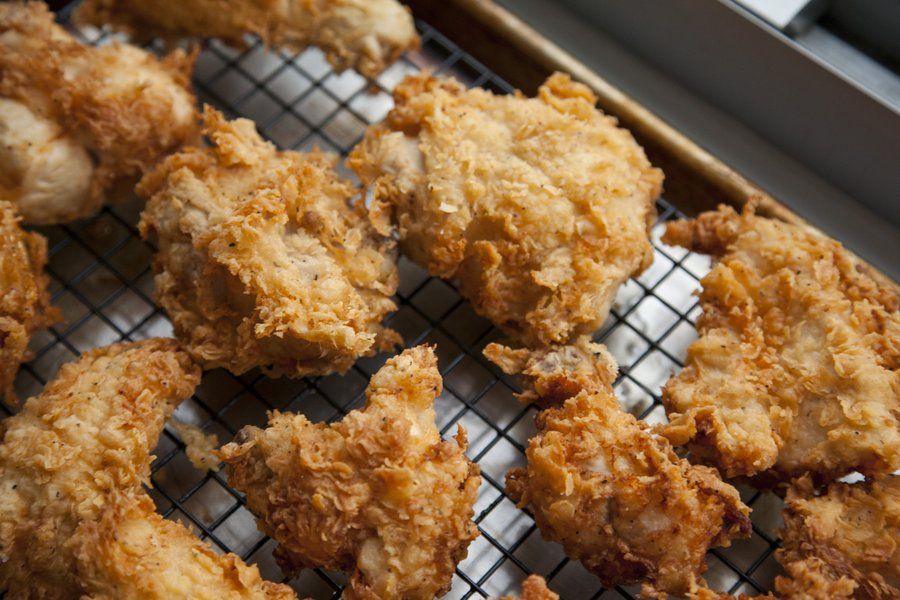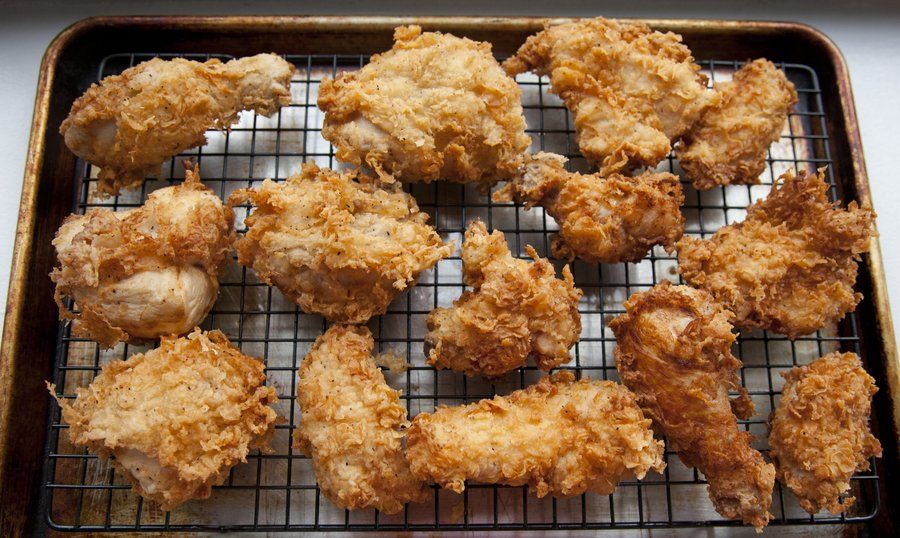 Fried Chicken
Prep Time
---
2 Hour 20 Minutes

Cook Time
---
20 Minutes

Total Time
---
3 Hour 40 Minutes

Yield
---
Serves 2-4

Ingredients
1 Whole Chicken (broken down, skin in)
2 Cups Buttermilk
1/4 Cups Frank's Red Hot, Buffalo Sauce
Pinch Salt and Pepper
2 Cups Flour
1 1/2 tsps Baking Powder
1 tsps Black Pepper
1 tsps Salt
Canola Oil (for frying)
---
Directions
Breakdown a full chicken into 12 parts : 2 legs, 4 wings, 2 breasts cut in 1/2, 2 tenderloins. Place in a bowl and cover with Buttermilk, buffalo sauce salt and pepper. Let marinate in the fridge for 2 hours.
Heat up your deep fryer to 365 degrees. In a bowl, mix together your flour, baking powder, salt and pepper. One piece at a time, place your chicken into the bowl and cover completely with the flour mixture. Place into deep fryer and fry til golden brown and done on the inside. Repeat til all the chicken has been fried. Serve warm or room temperature.