Finding that perfect bite of sweet, savory, tangy, and acidic is one of my favorite things in the culinary world. This dish is just that - the perfect bite of all umami flavors. Serve this as an appetizer, or dessert. It's also great as an element to a plated dish (try it with duck)!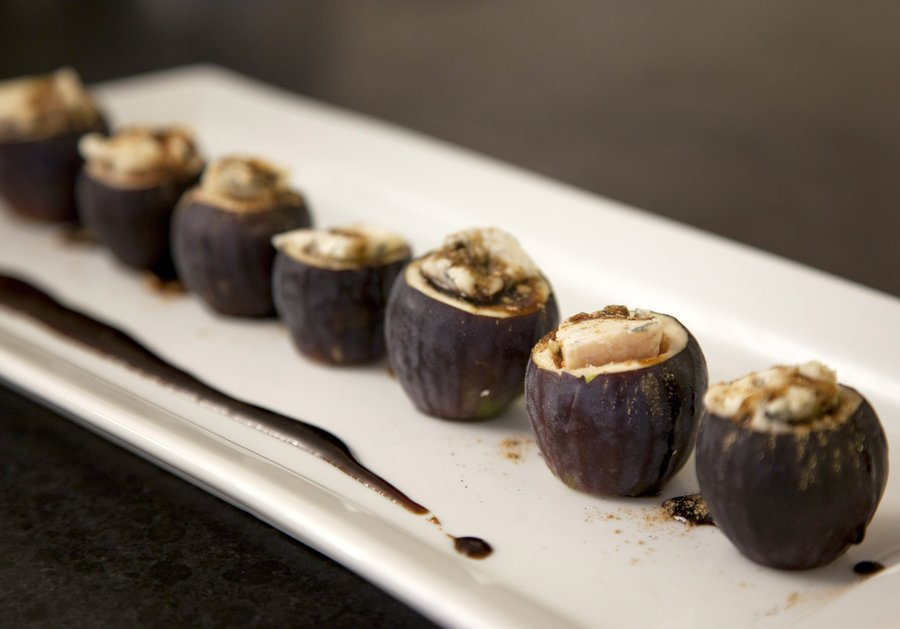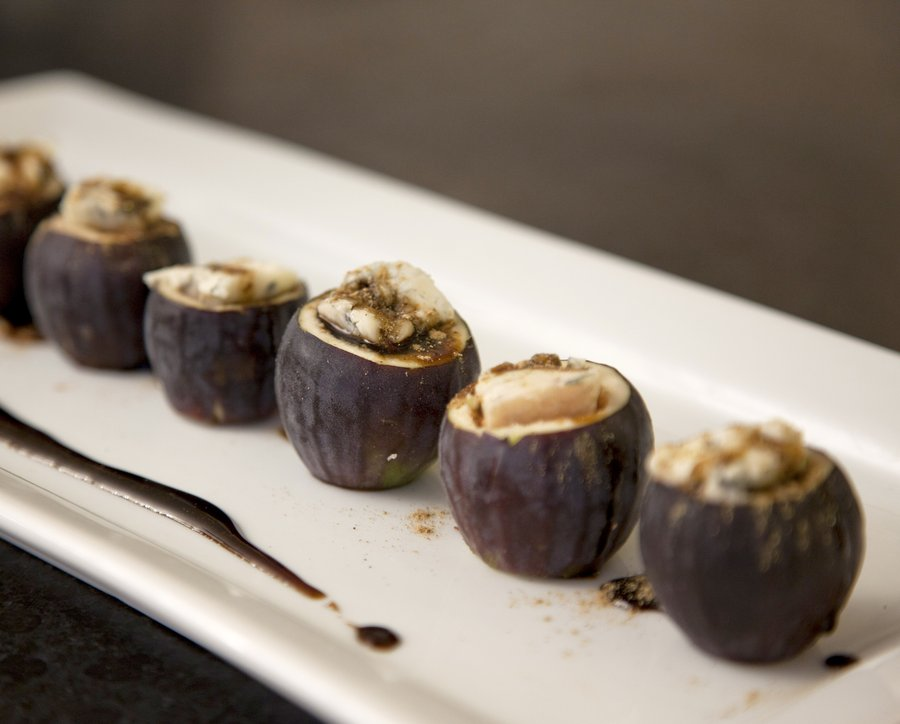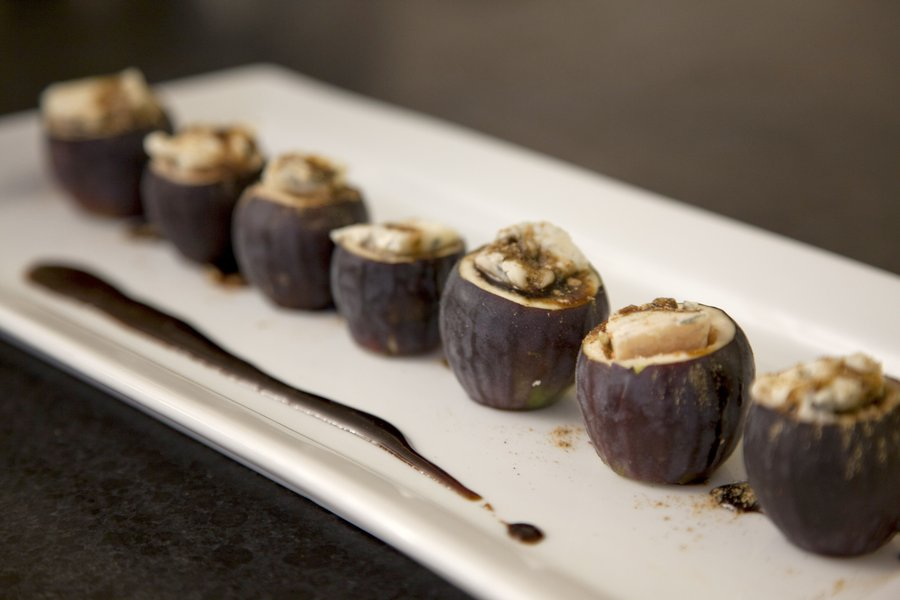 Gorgonzola Stuffed Figs
Prep Time
---
15 Minutes

Cook Time
---
10 Minutes

Total Time
---
25 Minutes

Yield
---
12 Figs

Ingredients
12 Whole Figs (Ends chopped off, and hollowed out)
12 Pieces cubed Gorgonzola Cheese
1/4 tsps Porcini Powder
1/4 Cups Balsamic Vinegar
---
Directions
Stuff the figs with a cube of Gorgonzola cheese. Dust the tops with Porcini Powder.
In a small saucepan, reduce down your Balsamic Vinegar until it's a thick consistency. Drizzle on top lightly. Serve.