I love burgers - always have always will. To me, a perfectly cooked (rare) burger is truly one of the most American things one can eat. With that, I give you my take on a burger: a Bison Burger with Special Sauce. A simple burger topped with the best sauce you'll ever taste (as inspired by NYC's Shake Shack).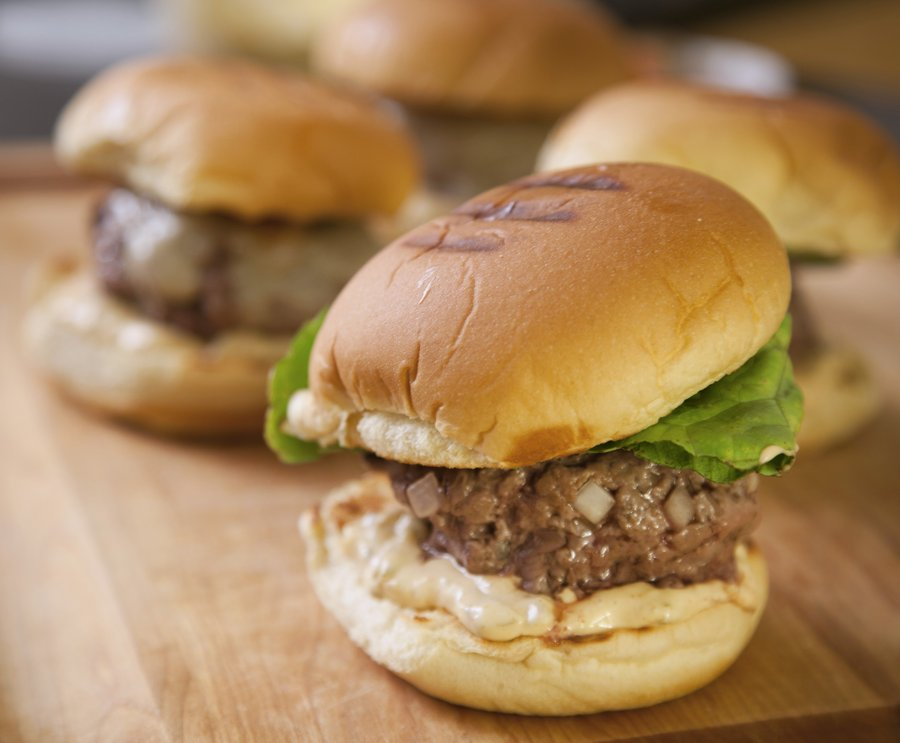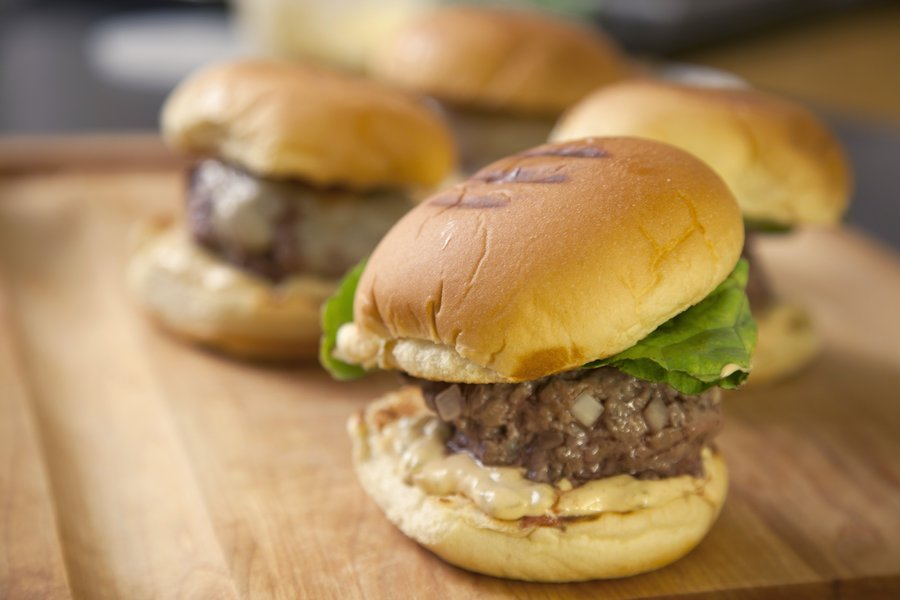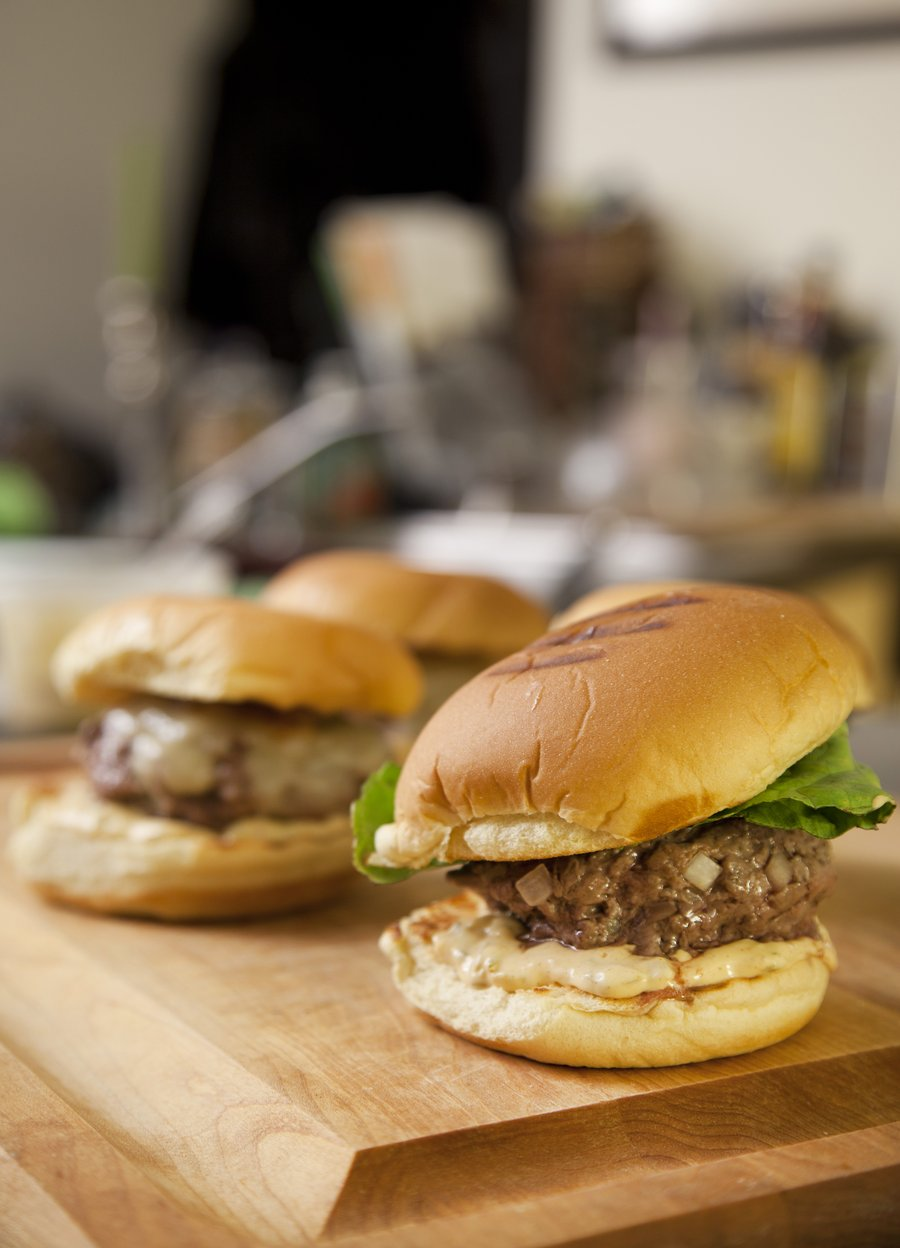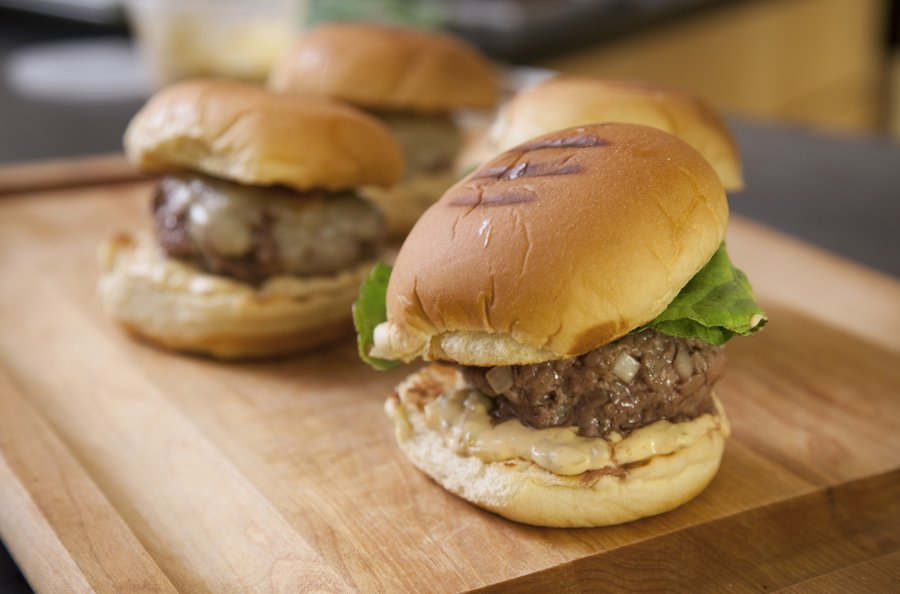 Bison Sliders with Special Sauce
Prep Time
---
10 Minutes

Cook Time
---
10 Minutes

Total Time
---
20 Minutes

Yield
---
4, 4oz Burgers

Ingredients
1 lbs Ground Bison Meat
1 minced Garlic Cloves
1/3 Cups minced Onion
1 tsps minced Thyme
2 tsps Worcestershire Sauce
Salt and Pepper
1/2 Cups Mayonaise
1 T Ketchup
1 T Yellow Mustard
1 small dice Pickle
1/2 tsps Garlic Powder
1/4 tsps Paprika
---
Directions
In a bowl, mix the ground bison, minced garlic clove, minced onion, thyme, Worcestershire, and salt and pepper together. Form 4, equal sized patties. Heat up a cast iron pan until it's smoking hot. Add your burgers and let cook for 5 minutes, flip over and cook til your desired degree of doneness. Let sit for about 5 minutes after cooking so all the juices can be absorbed back into the burger.
Meanwhile, make your sauce. Mix together in a bowl your Mayo, Ketchup, Mustard, Pickle, Garlic Powder and Paprika.
To assemble: toast your hamburger buns, lay your bison burger on top, add your special sauce, some lettuce, a slice of tomato and then cover with the topside of the bun. You can also make these cheeseburgers by adding a slice of your favorite cheese on the burger while cooking it (*cheddar cheese goes best!)
**Tip: For extra flavor, butter the buns before you toast them!