About a year ago I came up with this recipe for Swedish Meatballs. It was on a random weeknight and I wasn't sure what to cook. I sought out the desires of my husband and he said "cook something you've never done before."  Well, that's a loaded statement, but well received....I do realize as a chef, when you have writer's [cooker's] block, you tend to fall back on the same few dishes for dinner....so I guess after Justin's 700th Roasted Chicken on Wednesday night, he requested something different.  So with that, somehow my mind went to Swedish Meatballs.  I had never eaten a Swedish Meatball before, had no idea what they were supposed to taste like, or anything, but I decided it looked delicious and like something fun to make.  The best part of this dish is, you can cook the entire thing in one pot (minus making the egg noodles)... But on a weeknight, the less dish washing I need to do at the end of the night, the better.  So I looked up a bunch of recipes online to get a general idea of how to make the meatballs and the sauce that goes along with it, and came up with this recipe! It was fun to make and super delish!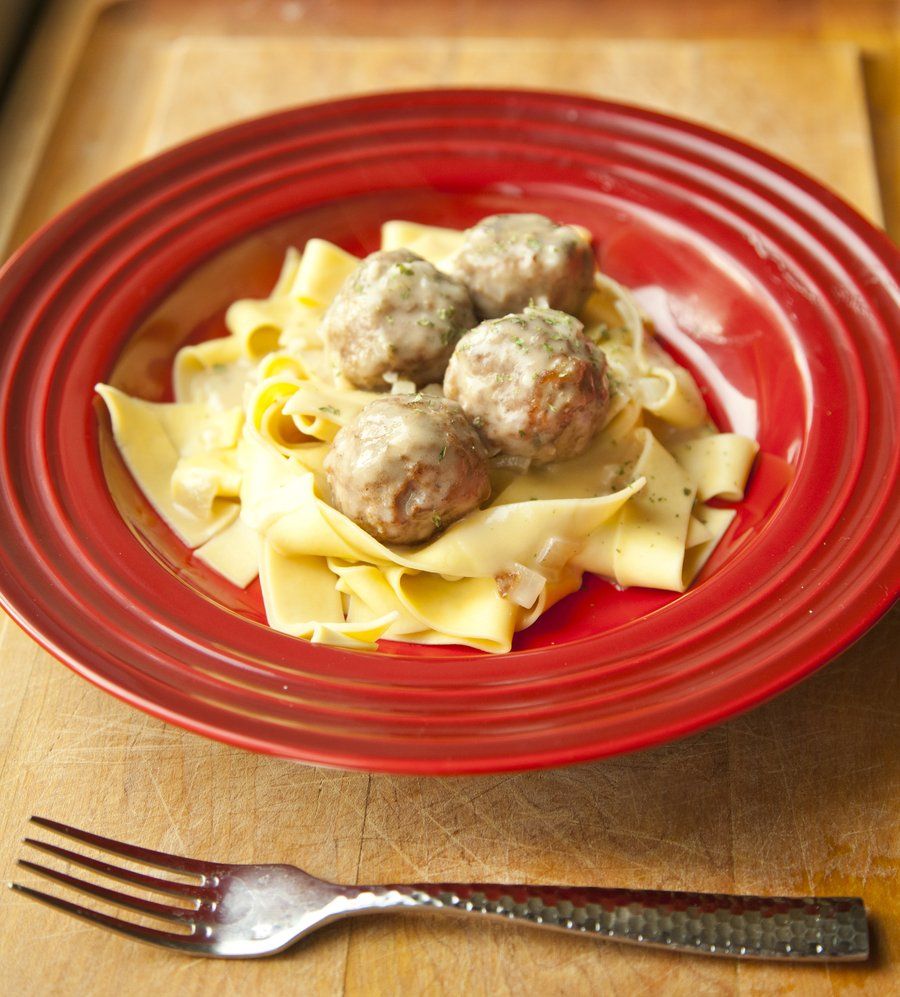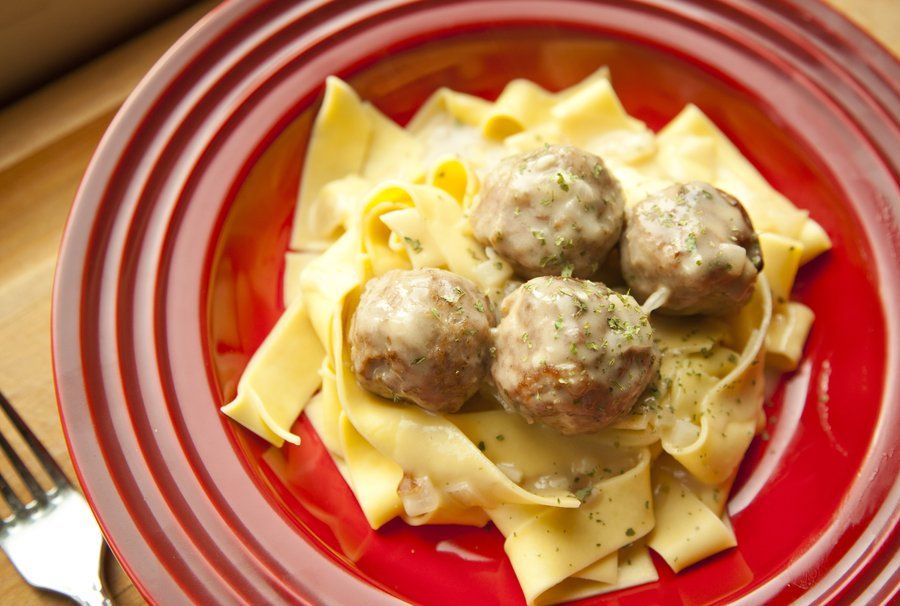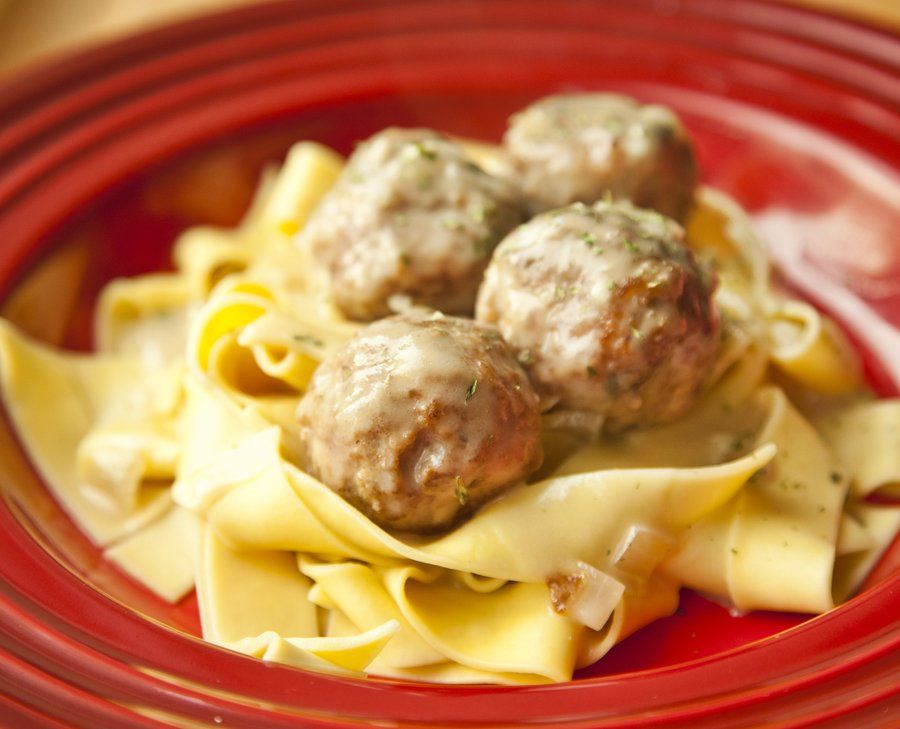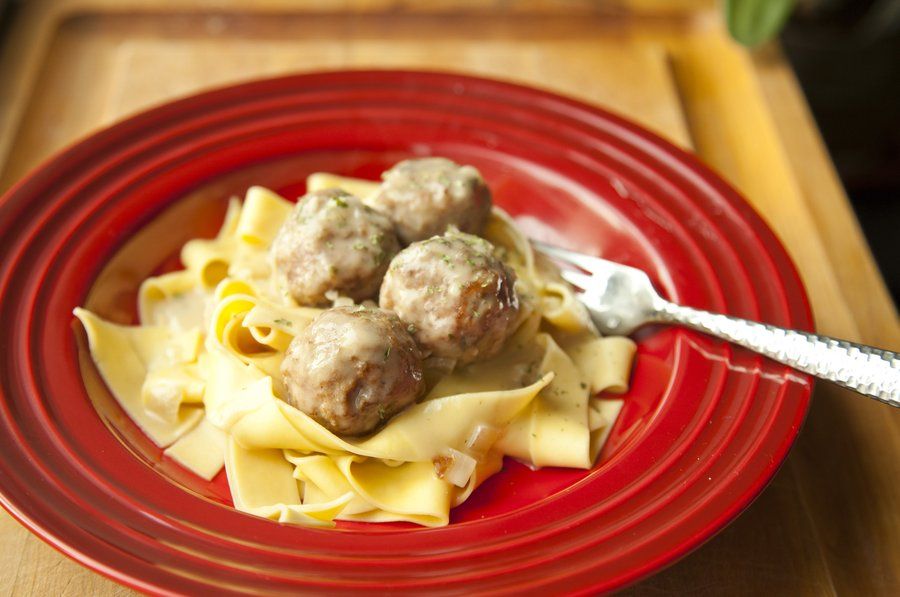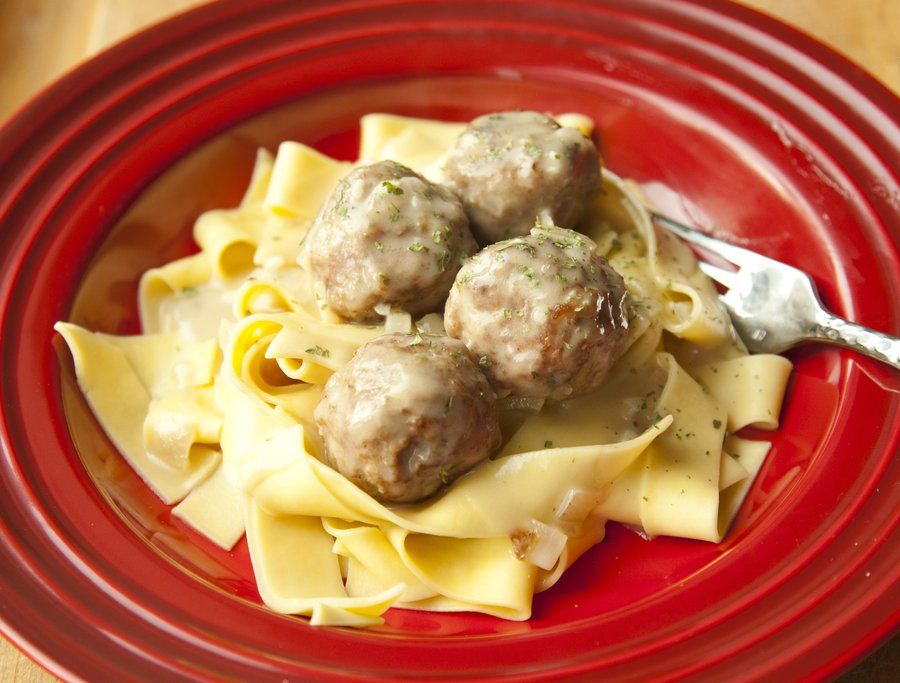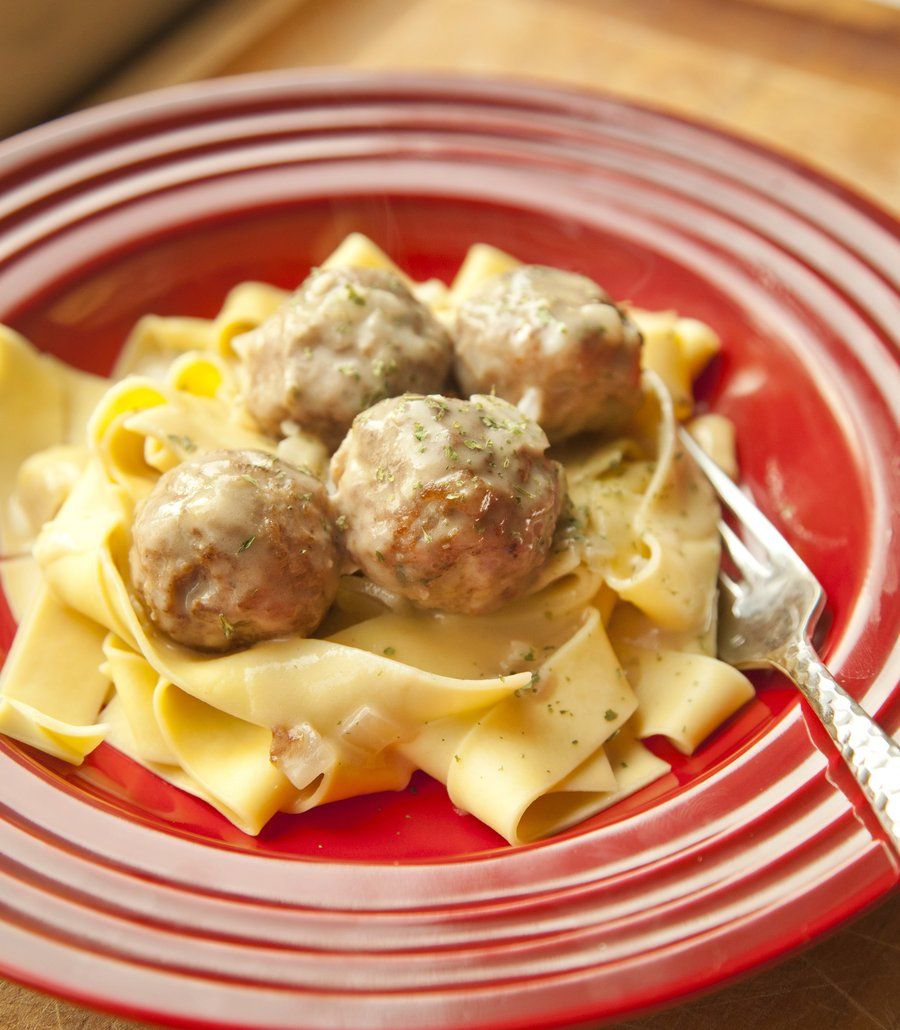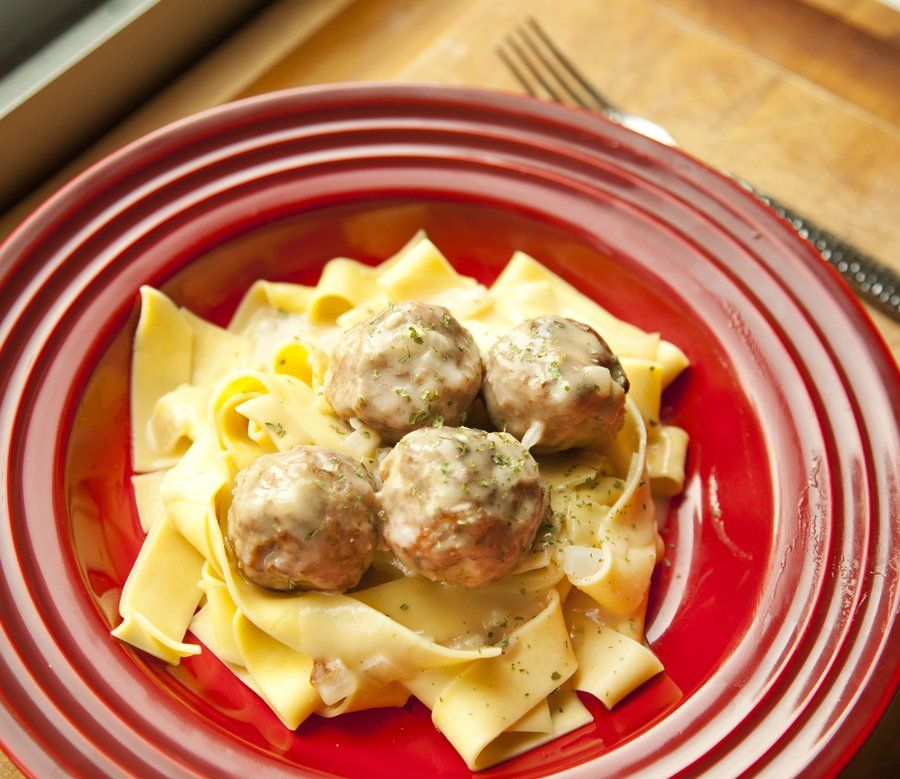 Swedish Meatballs
Prep Time
---
15 Minutes

Cook Time
---
30 Minutes

Total Time
---
45 Minutes

Yield
---
Serves 4

Ingredients
1 minced Onion (divided in half)
6 minced Garlic Cloves (divided in half)
1 1/4 lbs Ground Turkey
1/2 Cup Breadcrumbs
1 Tablespoon Thyme (leaves only)
1 Teaspoon Salt
1/2 Teaspoon Black Pepper
2 T Butter
1/4 Cup Flour
3 Cups Beef Stock
1/4 Cup Heavy Cream
---
Directions
In a bowl combine half of your onion, half of your garlic, the ground turkey, breadcrumbs, thyme, salt and pepper. Mix together with your hands. Using a tablespoon, scoop out equal sized mounds of meat mixture and form into meatballs.
Preheat your oven to 350 degrees. In a large skillet, heat up enough canola oil to lightly coat the bottom. Add in the meatballs and sear on all sides until golden brown. Remove from the pan and place on a baking sheet. Once all your meatballs have been seared, bake in the oven for 10 minutes.
Meanwhile, make your sauce. Still in that same saute pan you were using for the meatballs, saute up your second half onion and garlic (you can do this in the remaining Canola Oil from the meatballs - I found there was too much oil, so I dumped some out and kept just enough to saute the onion/garlic). Saute your onion for 5-8 minutes then add in the garlic and cook another 2 minutes.
Add in your butter and let it melt. Once it's melted, add in your flour all at once and cook 3 minutes. Add in your beef stock and whisk together. Cook for about 10 minutes. Add in your heavy cream, cook another minute. Taste and season with salt and pepper. At this point add your meatballs back in, and cook for 2 minutes, coating with the sauce.
Serve over egg noodles.