I make a really awesome Artichoke Leek Lasagna. However, last night, I wasn't in the mood for pasta, but was still in the mood for the Artichoke Leek portion of that meal. So I decided to make a quiche. The best thing about Quiche is that you can get super creative with the ingredients. A few I like to do:
Heirloom Tomato, Basil, Mozzarella
Ham, Swiss Cheese and Caramelized Onions
Broccoli and Cheddar Cheese
Spinach, Onion, Cheddar and Gruyere
Chorizo, Onions and Manchego
This is a great dish to serve at breakfast, brunch, lunch, or like I did, for dinner! So easy to make, and can serve a lot of people.
**Note: When using Ricotta Cheese in a Quiche, I buy the fat free version (not for the health benefits) but because I find it has less moisture than regular Ricotta. The absence of all that water is a less runny Quiche with a nicer texture.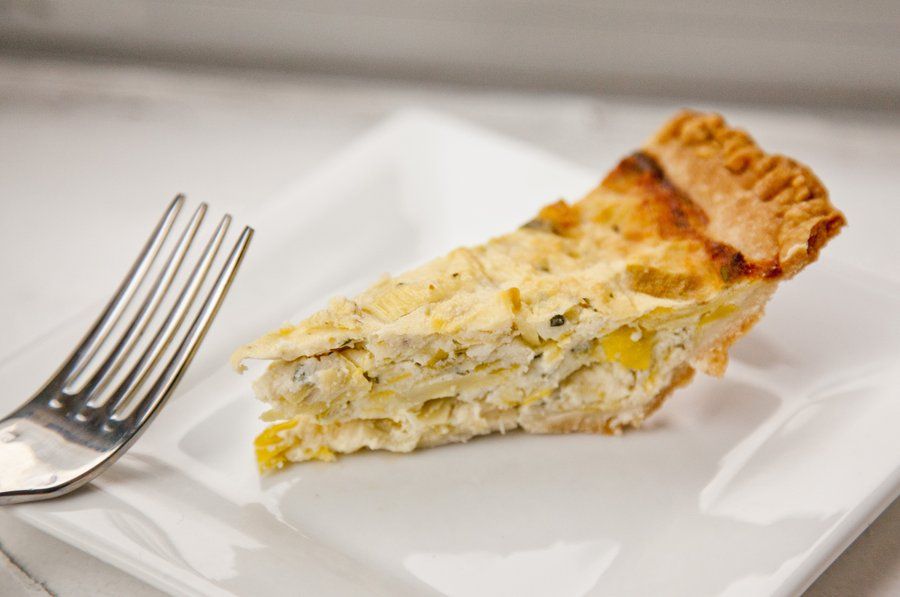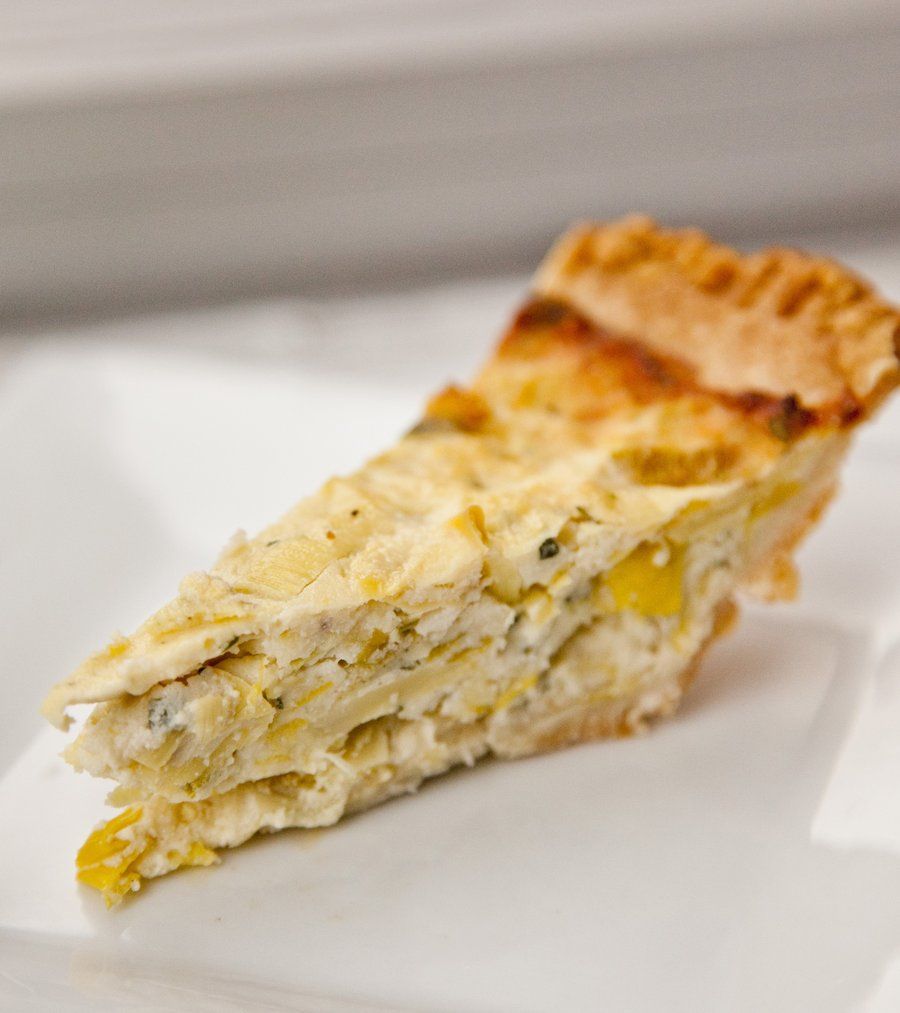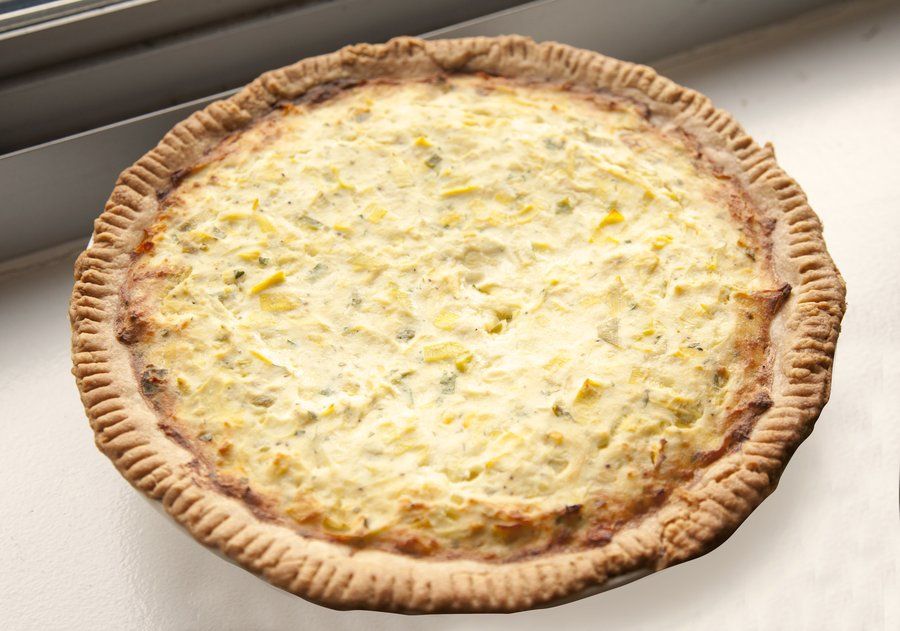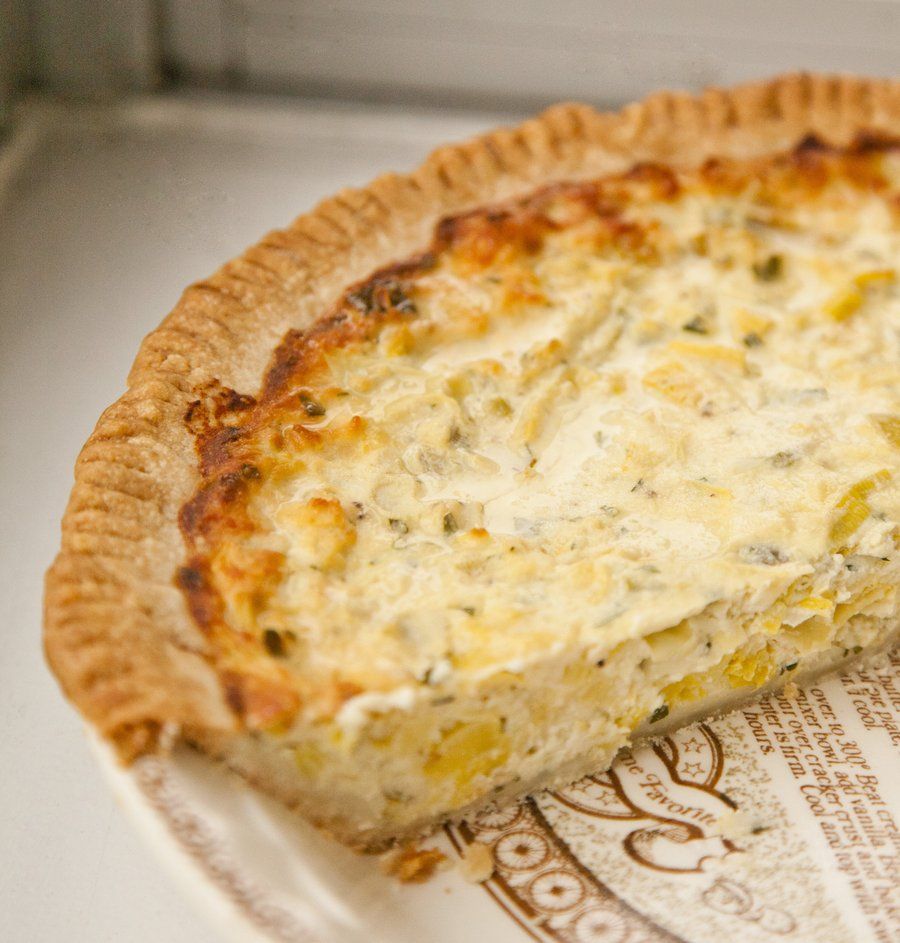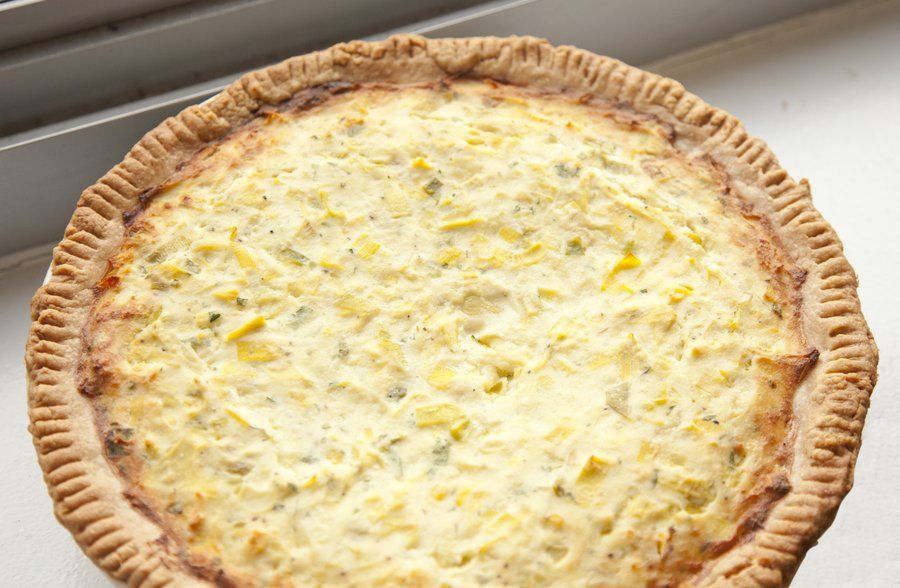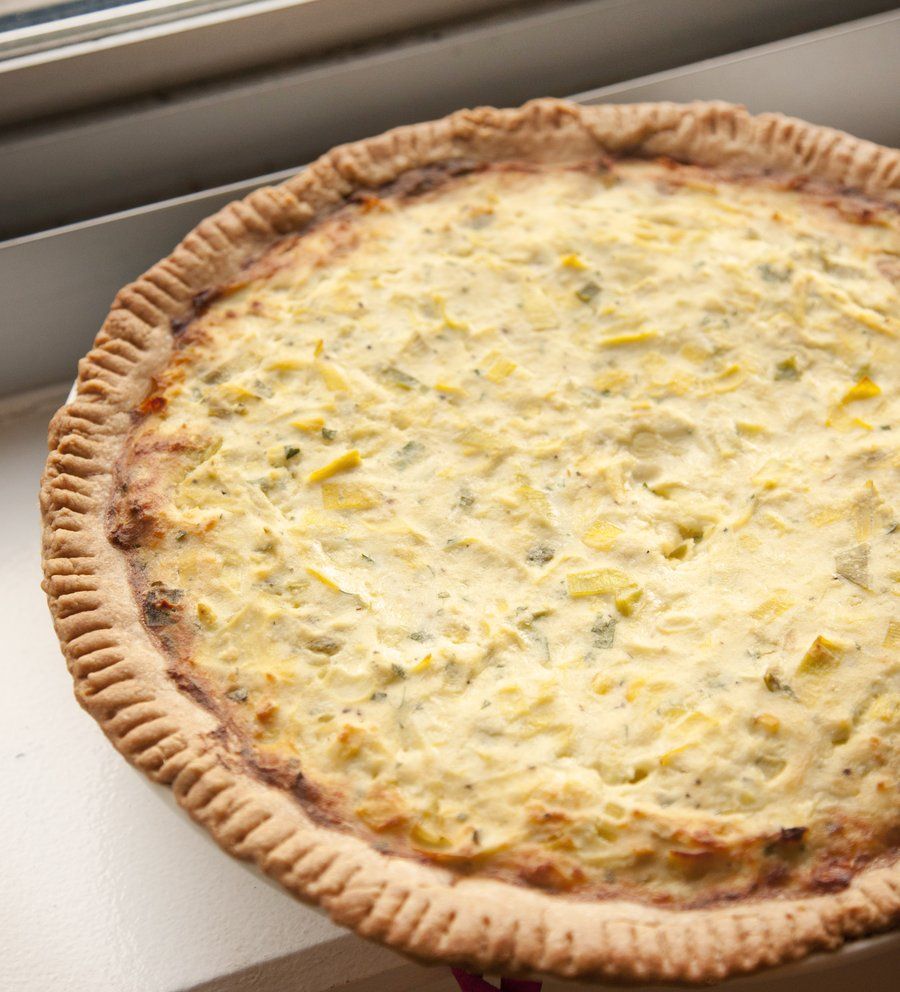 Artichoke Leek Quiche
Prep Time
---
20 Minutes

Cook Time
---
1 Hour

Total Time
---
1 Hour 20 Minutes

Yield
---
9" Pie

Ingredients
14 Ounce Can Artichoke Hearts (Drained, rinsed & chopped)
2 Leeks (white parts only, cleaned and chopped roughly)
3 Eggs
15 oz Ricotta Cheese
1/2 Cup grated Parmesan Cheese
1/4 Cup Heavy Cream
2 minced Garlic Cloves
1/4 Teaspoon Black Pepper
Handful minced Parsley
1 9" Pie Crust
---
Directions
In a medium saute pan, heat up about 1 teaspoon of Canola Oil. Add in your leeks and cook for about 5-8 minutes. Add in your artichoke hearts and cook another 3 minutes. Add in the minced garlic and a pinch of salt and cook 2 more minutes. Remove from heat and let cool.
Preheat your oven to 375 degrees. Meanwhile in a large bowl, beat your eggs. Add in your ricotta and beat til incorporated. Add in your parmesan cheese, heavy cream, black pepper and parsley. Mix together. Add in the artichoke/leek mixture and fold together.
Spray a 9" pie dish with cooking spray. Lay down your pie crust. Pour in your mixture from step 2. Bake in the oven for an hour (or until the center of the pie is cooked through). Let cool a little before serving.