Cheesecake is one of my favorite desserts, and I have blogged good old fashioned Cheesecake before....but this is Cheesecake on a whole new level. Instead of my usual Graham Cracker Crust, this has an Oreo Crust and has chunks of Oreos inside the cake as well. What I also like about this recipe is you can either bake it as a pie, or you can make them into Cheesecake Bars (which is what I did).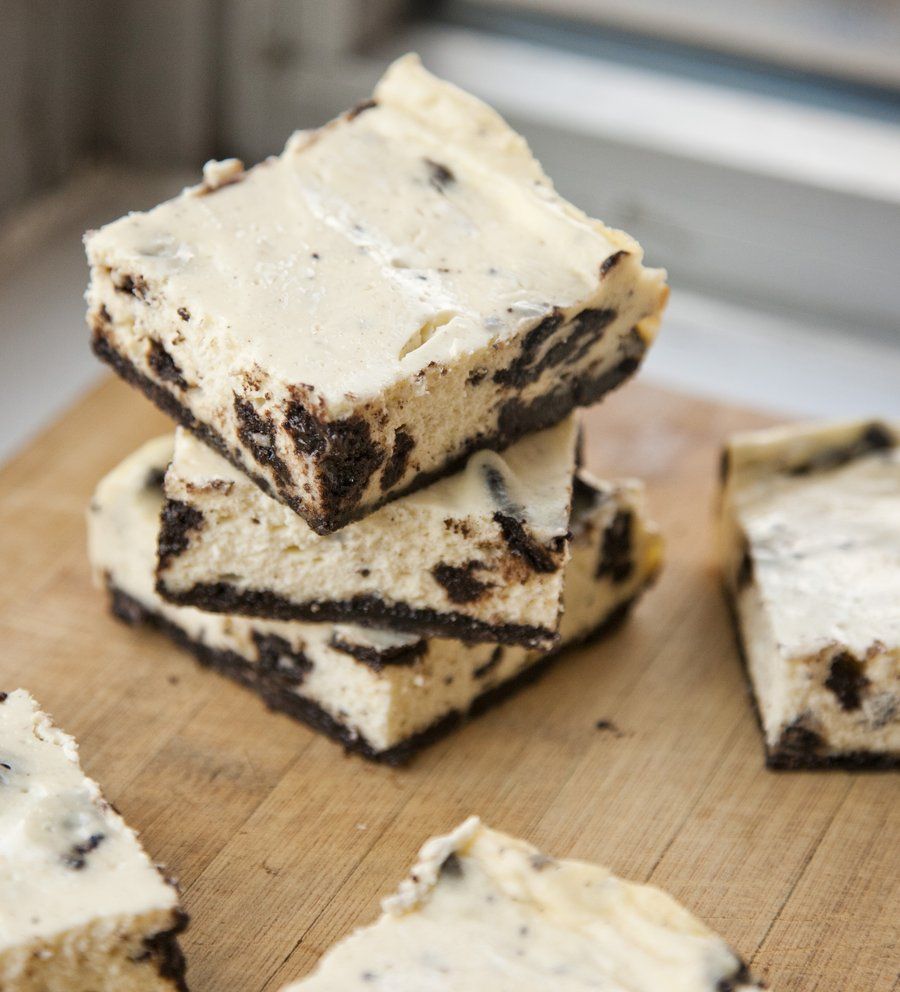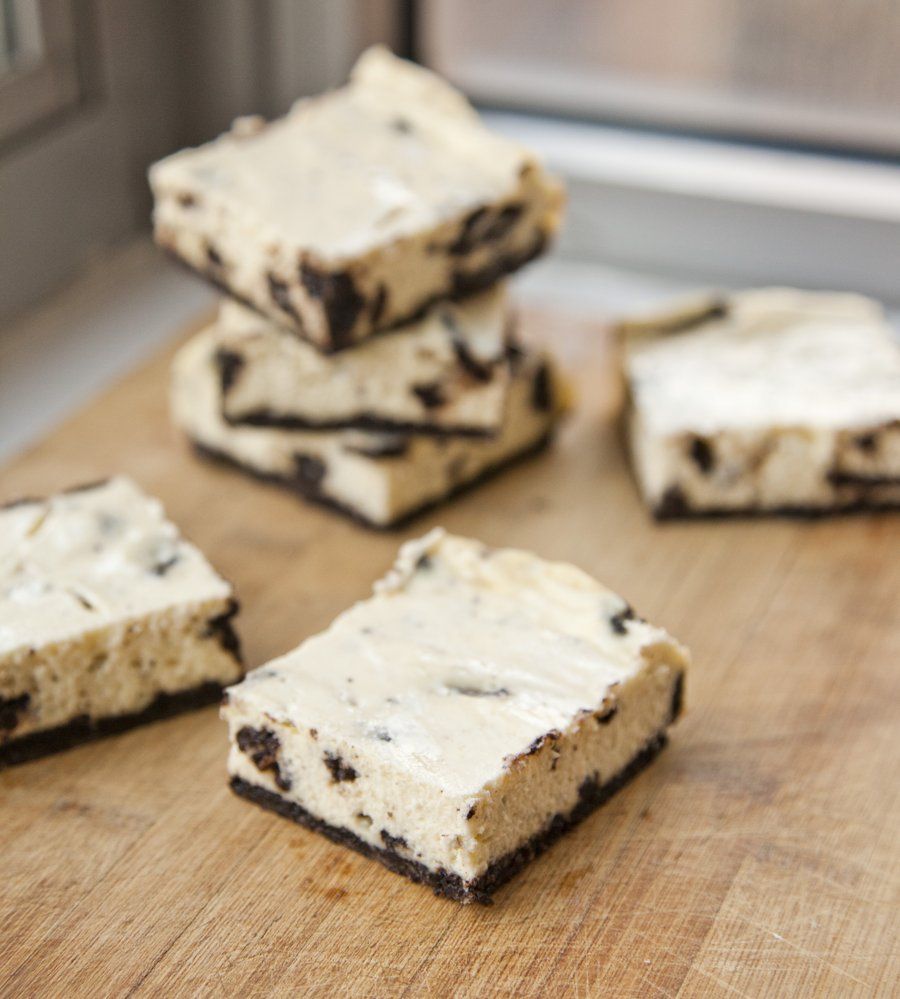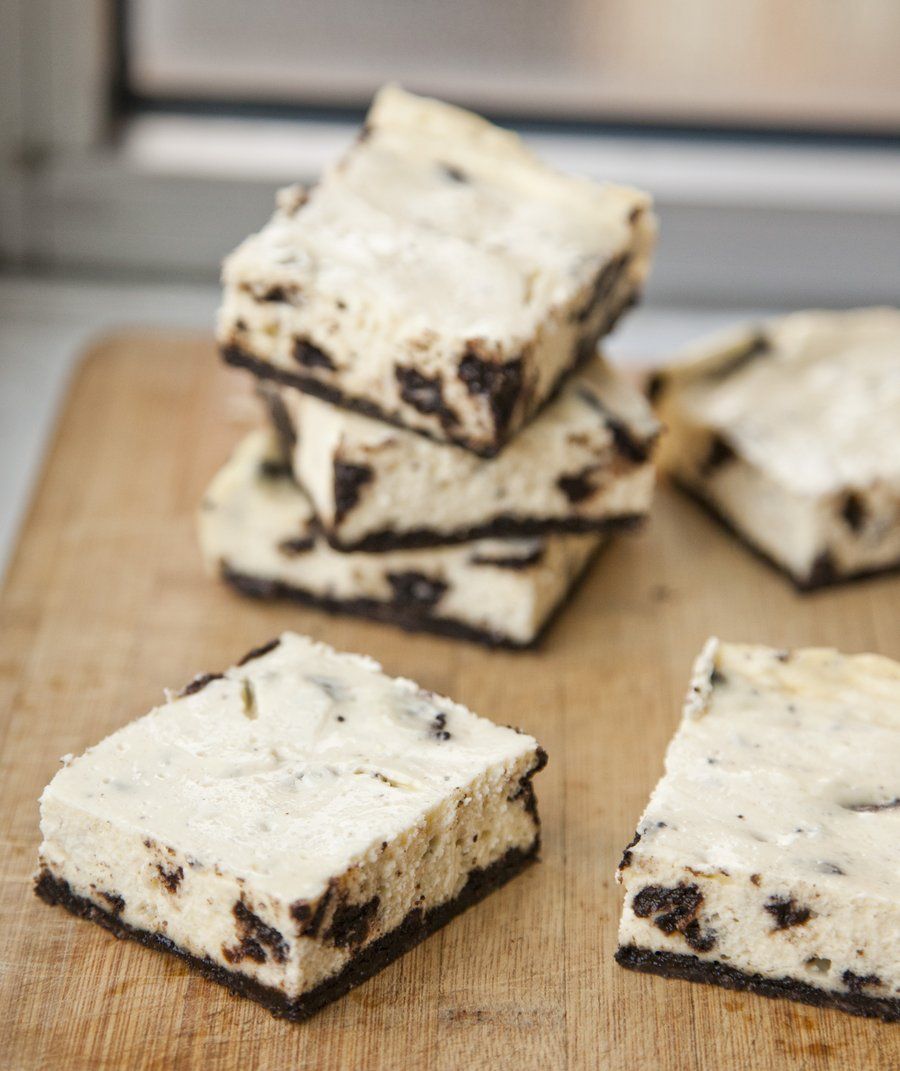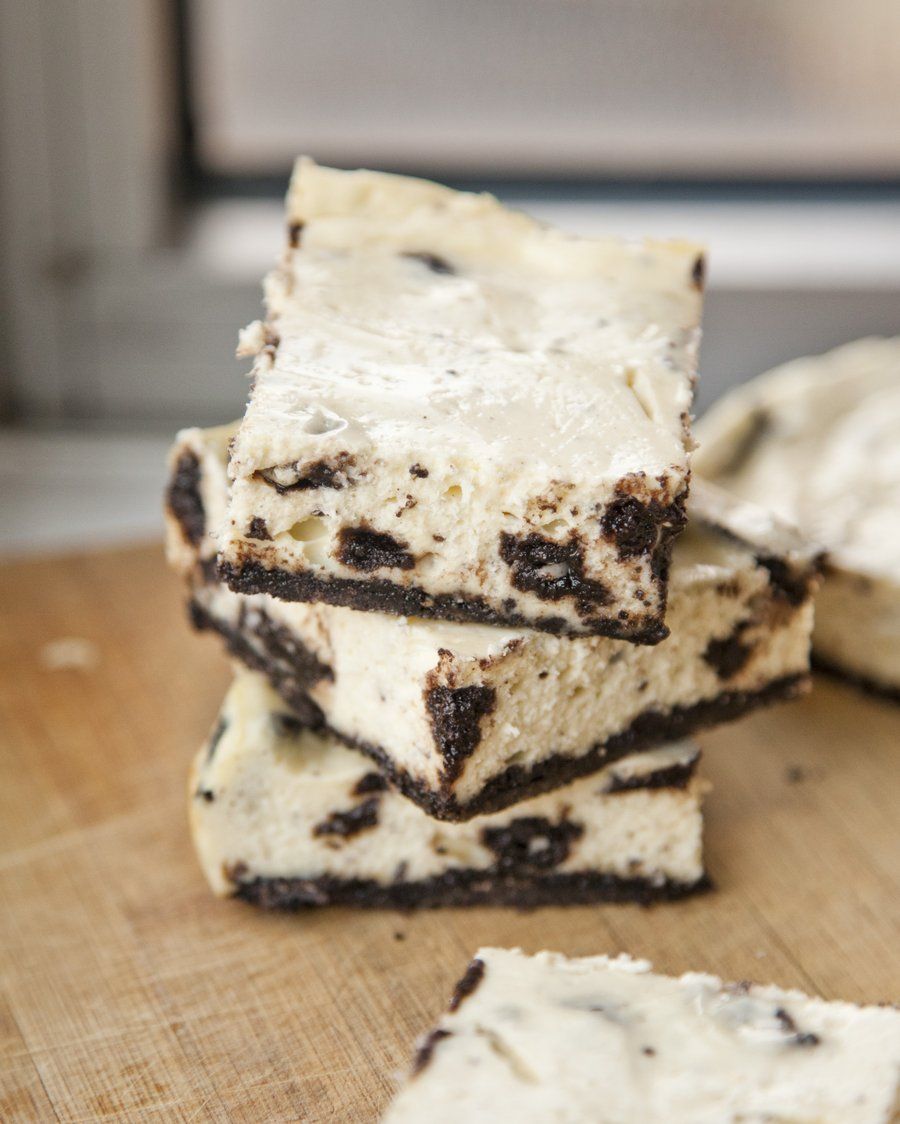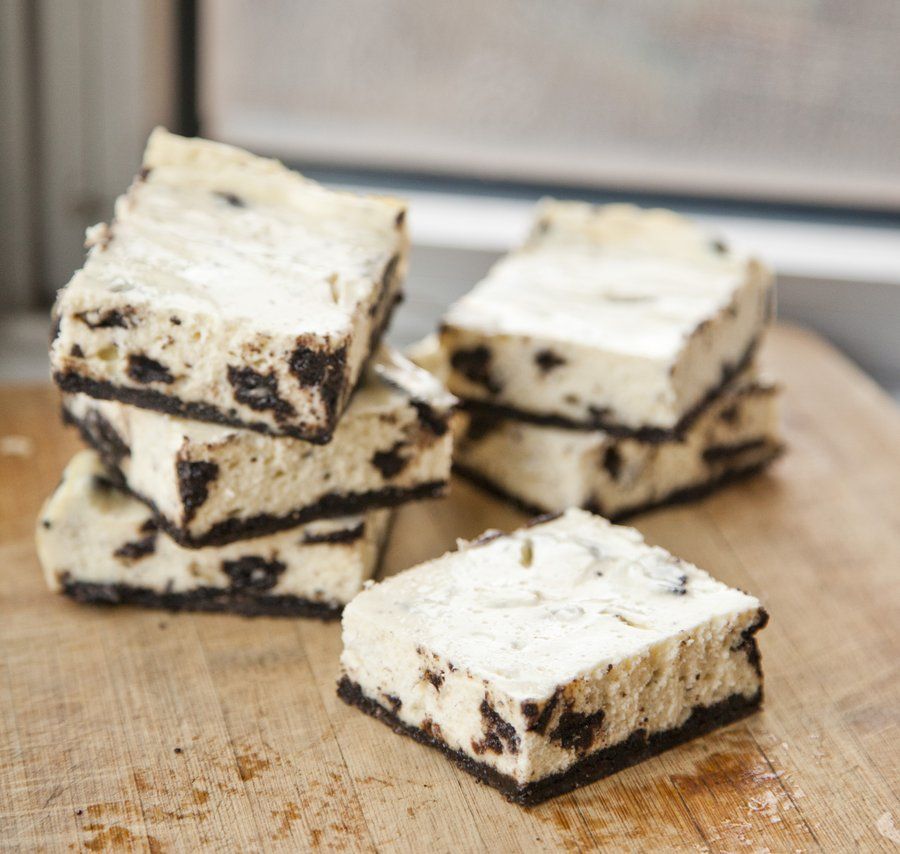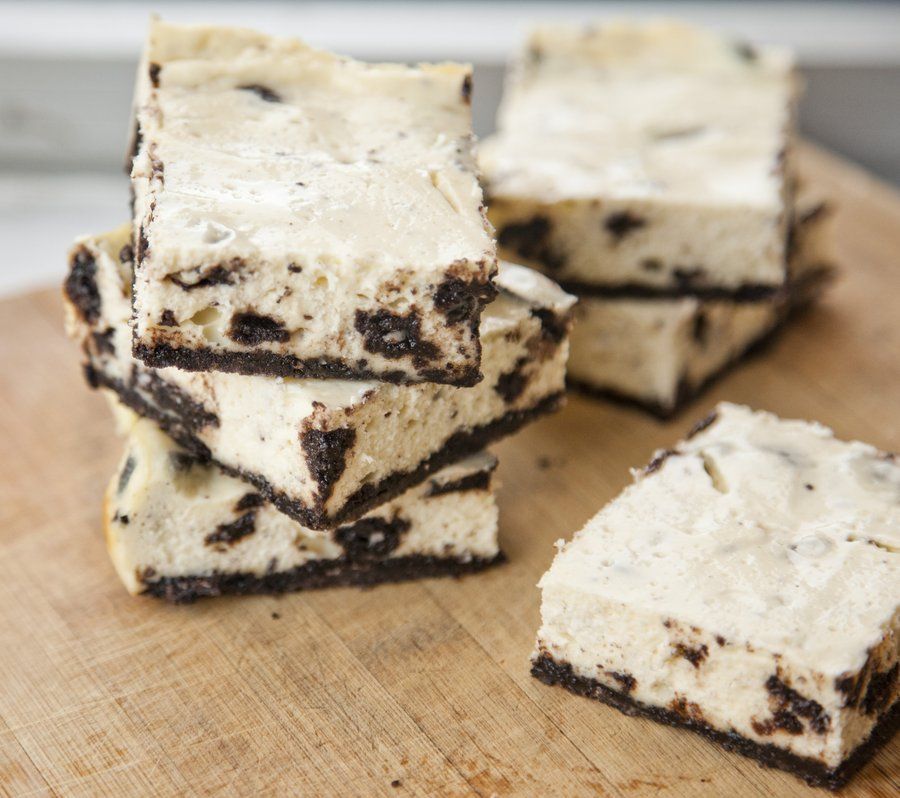 Oreo Cheesecake Bars
Prep Time
---
15 Minutes

Cook Time
---
40 Minutes

Total Time
---
55 Minutes

Yield
---
1, 8x8 pan

Ingredients
20 Oreo Cookies
2 T Butter
16 oz Cream Cheese
1/2 Cup Sugar
1/2 Cup Sour Cream
1 Teaspoon Vanilla
2 Eggs
---
Directions
Preheat your oven to 325 degrees. Line an 8X8 inch baking pan with aluminum foil or parchment paper and spray with cooking spray.
In a food processor, puree 12 Oreo cookies until they look like breadcrumbs and combine with melted butter. Press this evenly into bottom of the prepared pan. Place in oven for 5 minutes. Remove and set aside.
In a large bowl, beat cream cheese and sugar until combined (you can use an electric mixer). Add sour cream and vanilla, stir to combine. Add eggs, one at a time, mixing well after each addition. Chop the other 8 remaining Oreo cookies roughly and gently fold into the rest of the bater. Pour the batter into the prepared crust.
Place the pan back into the oven and bake for about 35-40 minutes, until the center is almost completely set. Remove from oven and cool in the pan for 2 hours. You can then place the pan in the fridge to cool for another 2 hours. When you're ready to serve, remove the cheesecake from the pan still on the parchment paper, and cut into bars.