Italian inspired Stuffed Mushrooms!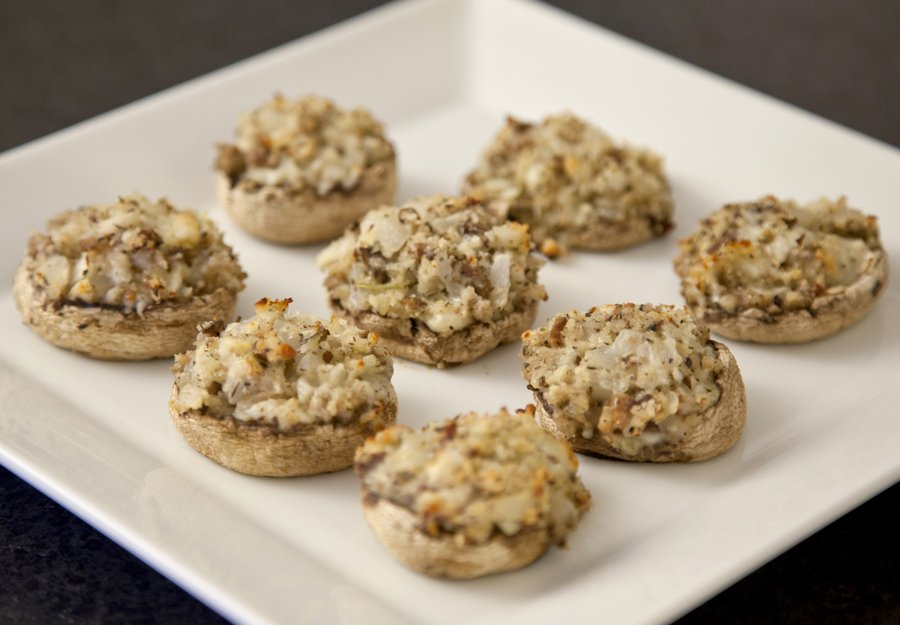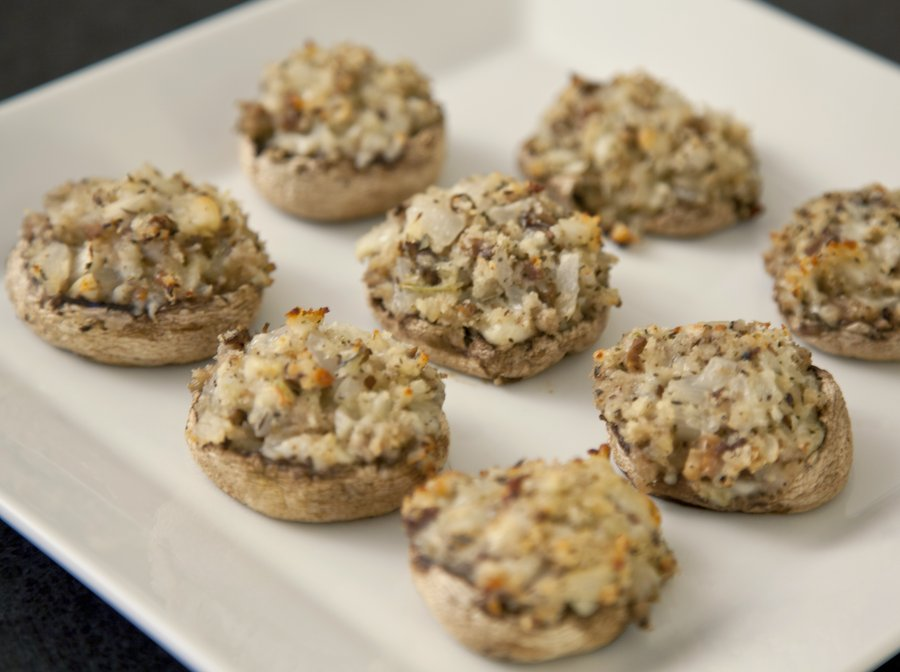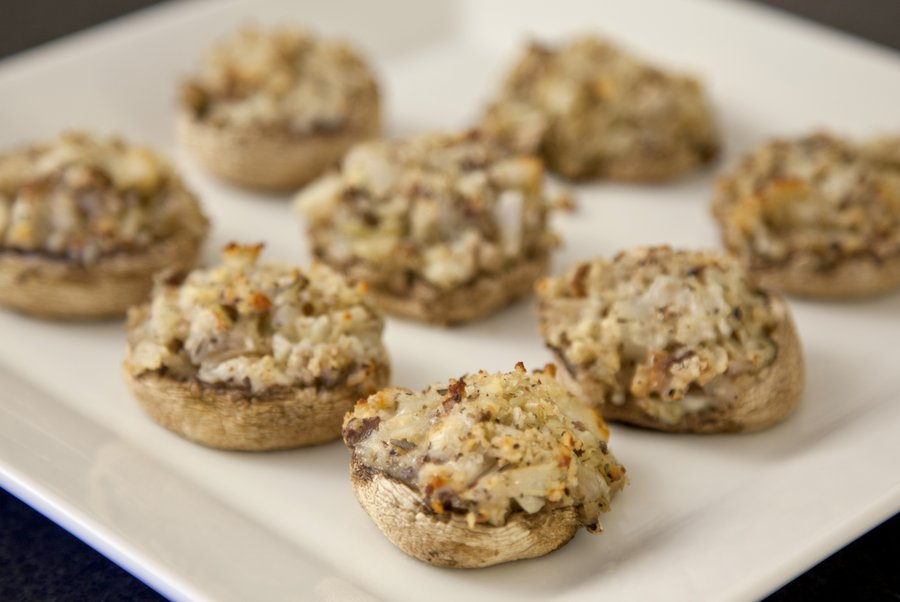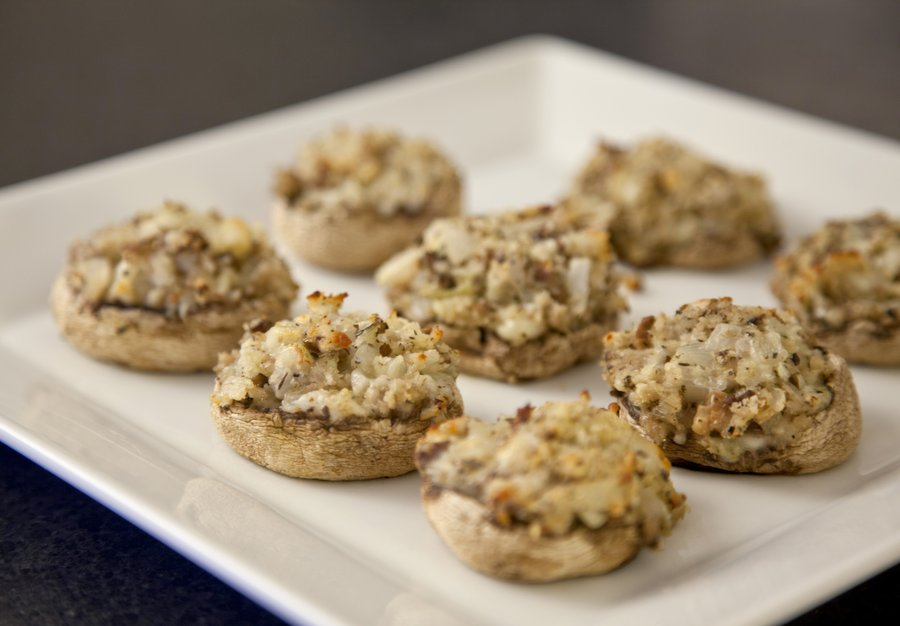 Stuffed Mushrooms
Prep Time
---
20 Minutes

Cook Time
---
15 Minutes

Total Time
---
35 Minutes

Yield
---
8-10 Mushrooms

Ingredients
10 oz Cremini Mushrooms
1 tsps Extra Virgin Olive Oil
3/4 Cups minced Onion
2 minced Garlic Cloves
3 T grated Parmesan Cheese
3 T Panko Breadcrumbs
1/4 Cups shredded Mozzarella
1/2 tsps Dried Oregano
1/2 tsps Dried Basil
Salt and Pepper
---
Directions
Wash your mushrooms thoroughly, then remove the stems, and reserve. Cut the very tips off the stems (the end that was not attached to the mushroom) and mince the rest of the stems – you want about 1/3 cup of minced stems.
In a skillet, heat up your Olive Oil and add your mushroom stems, onion, and garlic. Cook for 5-8 minutes until the onions start to become translucent, then remove from the heat.
In a bowl, mix everything you just cooked in the skillet along with the Pecorino Romano, Panko, Mozzarella, Oregano, Basil and Pepper. Mix together thoroughly. Season with Salt and Pepper.
Spoon the mixture from step 3 into each mushroom cap. If you find you don't have enough stuffing, you can add some extra mozzarella cheese and Panko to the top of each mushroom.
Bake in a 400 degree preheated oven for about 15 minutes (or until the mushrooms look and feel cooked).