While shopping this weekend on our weekly Whole Foods run, I was greeted by a display of beautiful fresh basil plants at the entrance to the building. This basil plant was just calling to me to take it home and make delicious meals with it's leaves - and so that's what I did…and that's how Baby Basil came into my life an inspired this weekend's appetizer to pair with a glass of wine: Italian Bruschetta. Bruschetta can be made in many different ways, but personally, I like mine with cheese on it… everything's better with cheese! So here's my take on a classic Italian appetizer (or side dish!)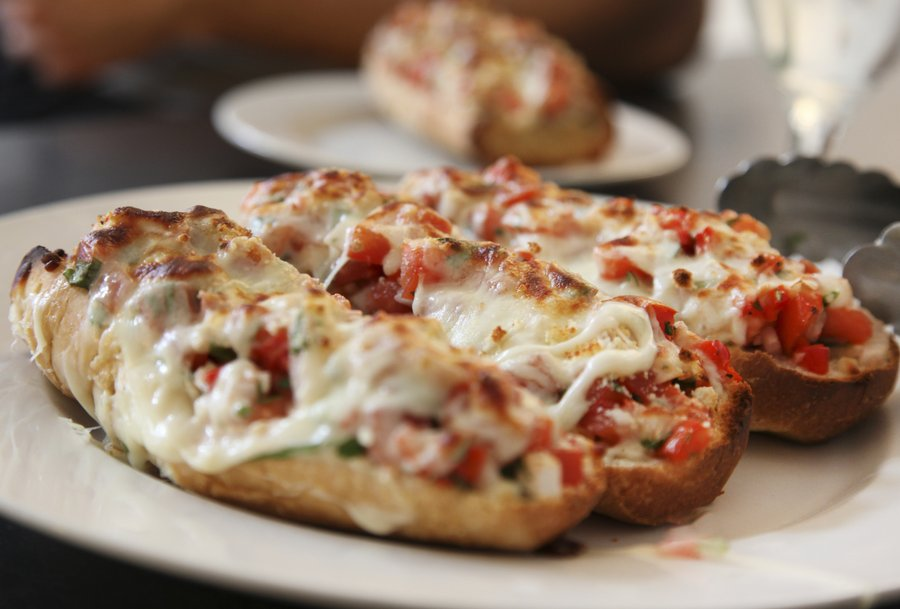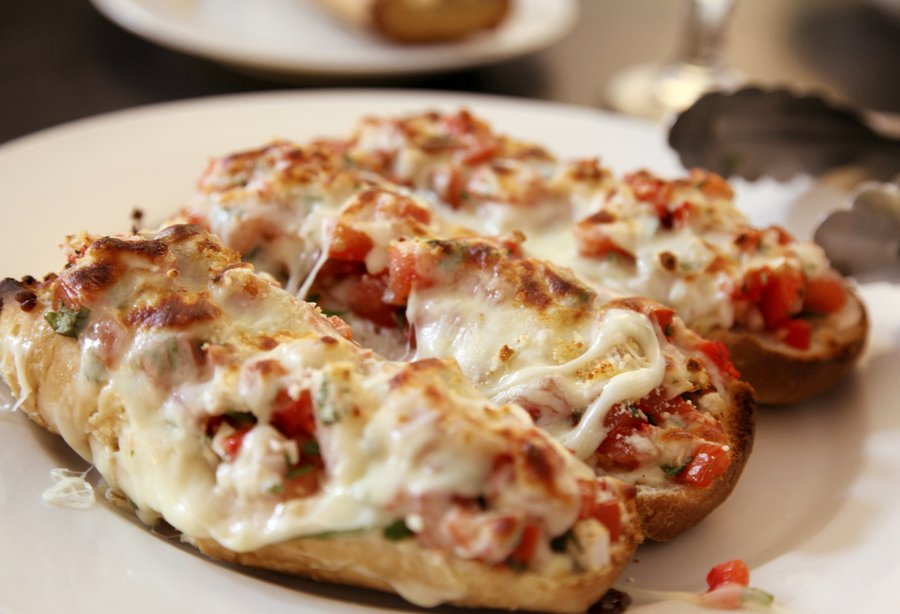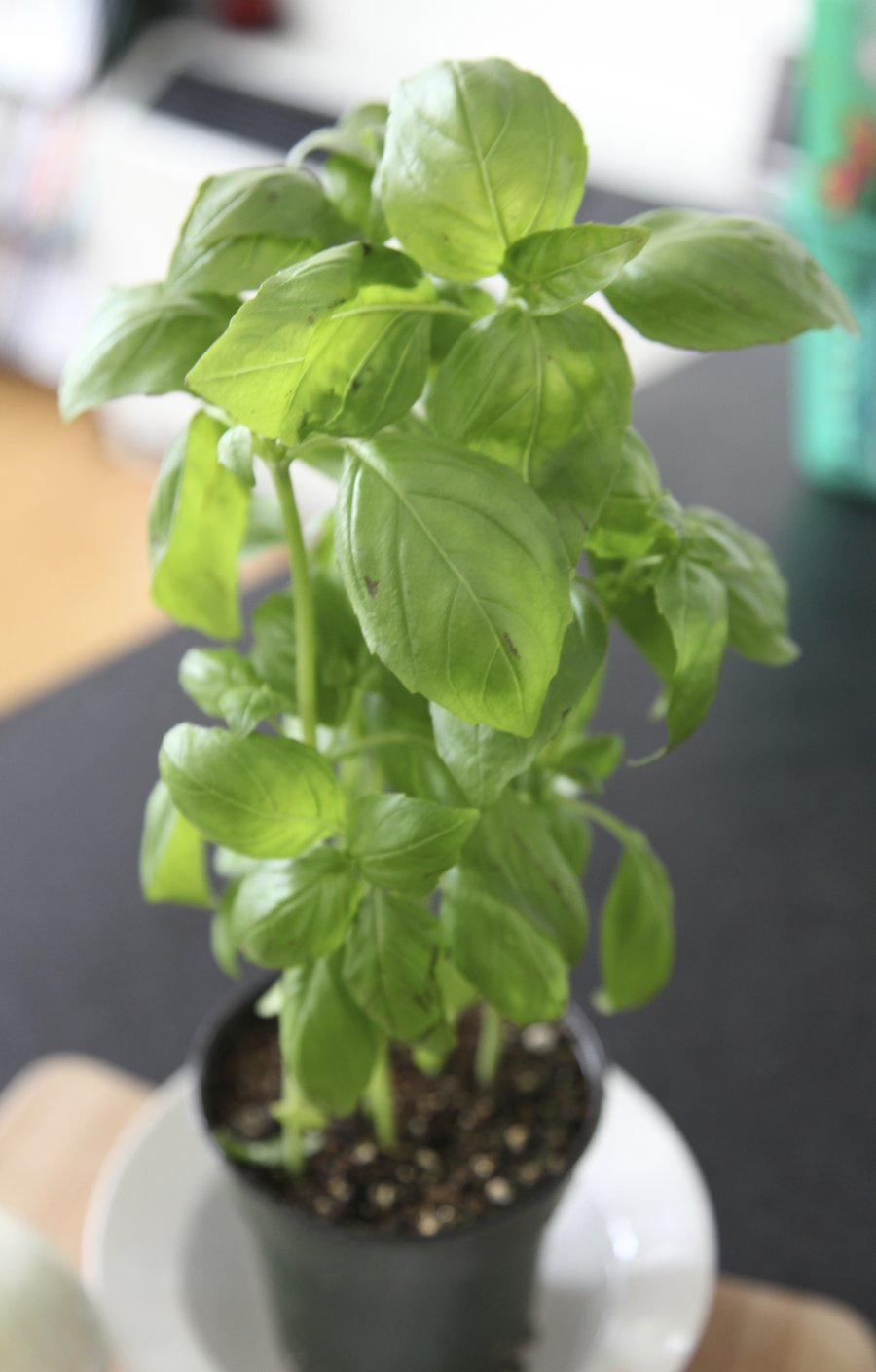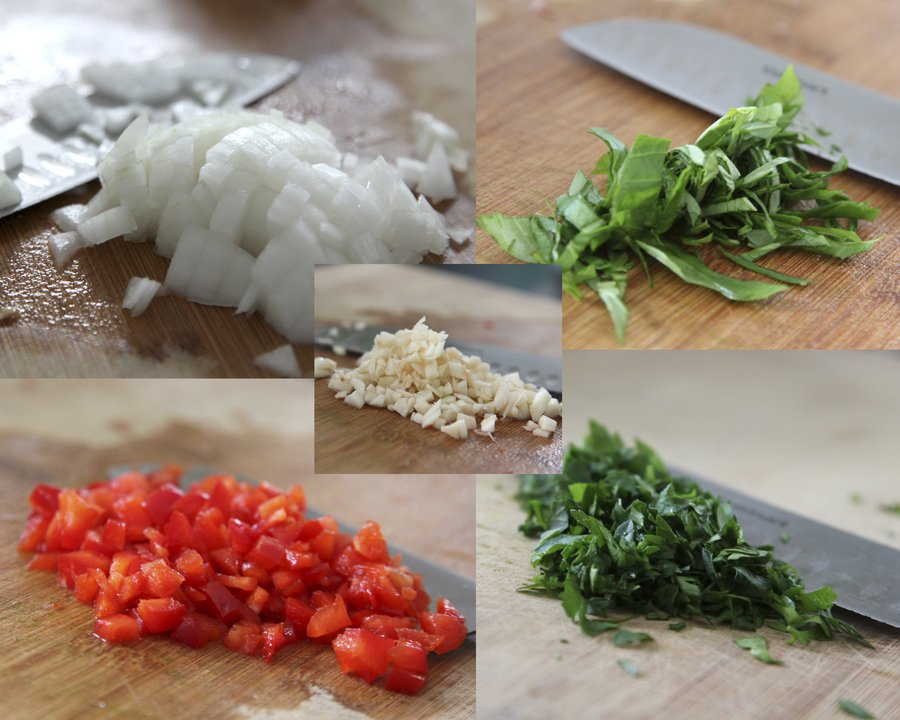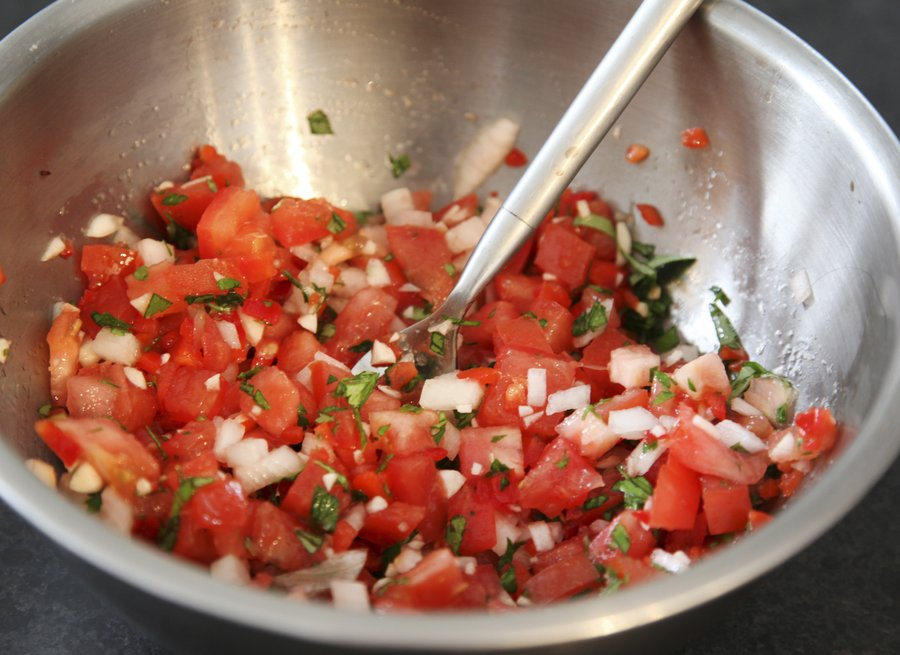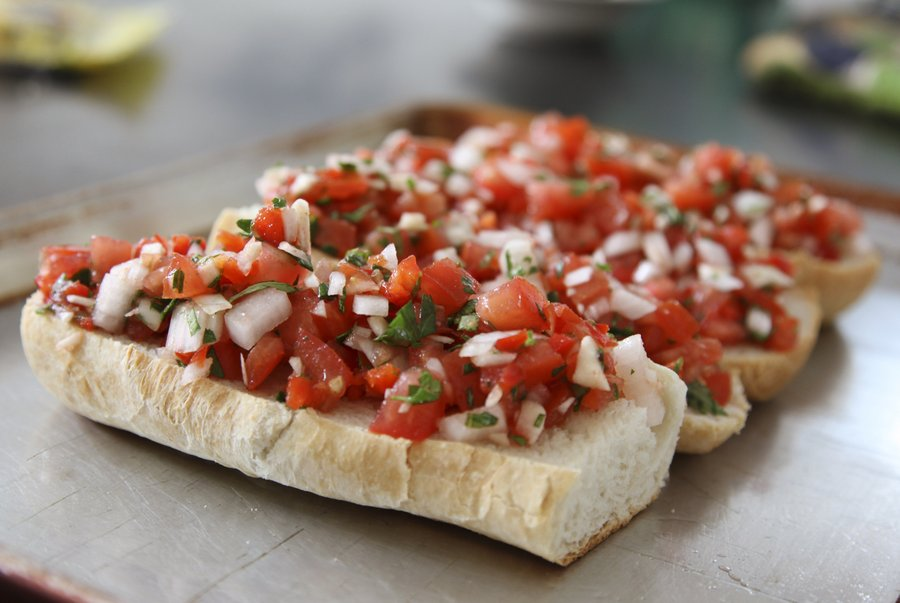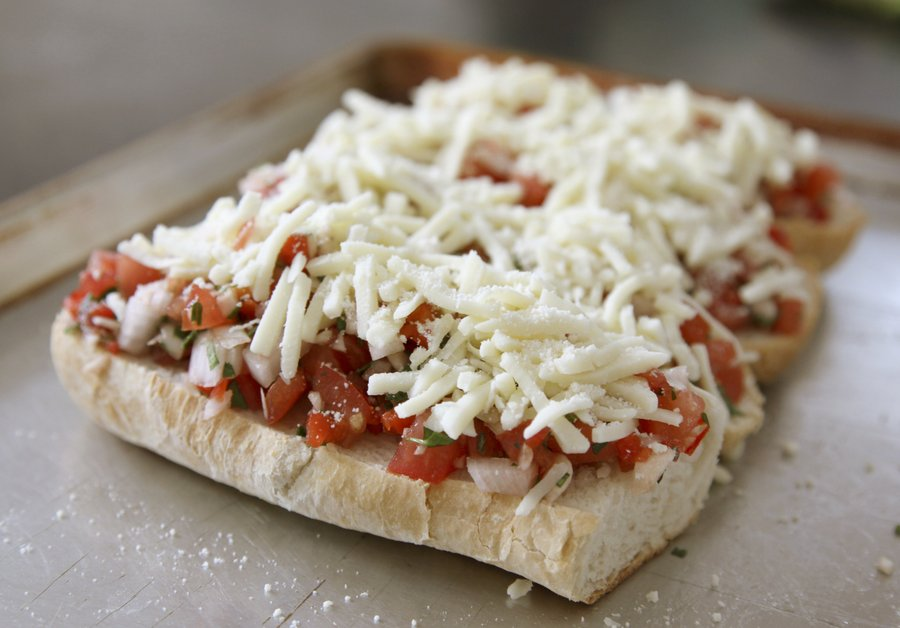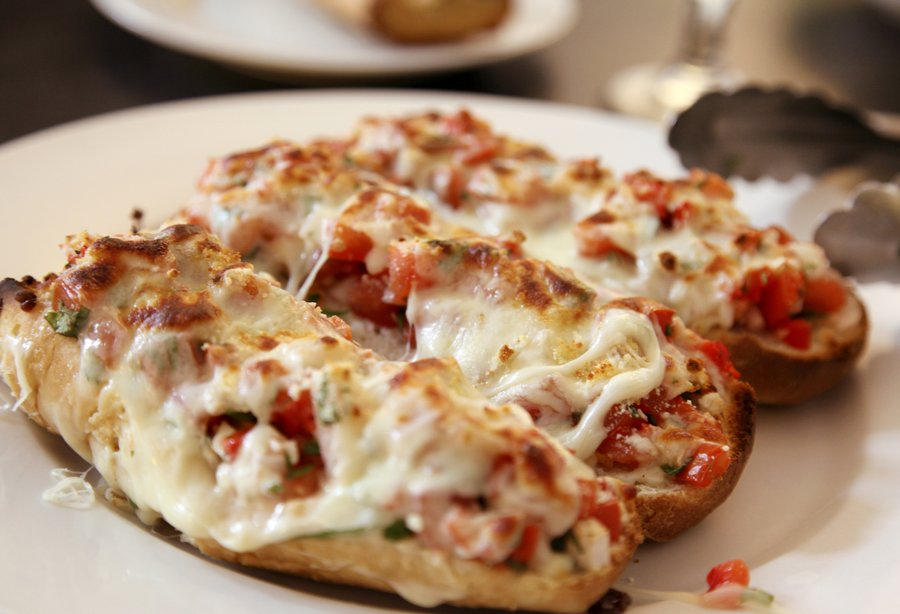 Bruschetta
Prep Time
---
10 Minutes

Cook Time
---
12 Minutes

Total Time
---
22 Minutes

Yield
---
Serves 2-4

Ingredients
1 Italian Baguette
2 tsps minced Parsley
2 T minced Red Bell Pepper
2 T chiffonade Basil
2 small dice Tomato
2 T minced Onion
5 oz shredded Mozzarella
2 T grated Parmesan Cheese
Pinch Salt
---
Directions
Take you tomatoes, garlic, onion, salt, parsley and Basil and mix together in a bowl. Cut your Baguette in half (like you were making a sandwich) and then cut each of those sides in half to make 4 equal pieces.
Top the Baguette with your tomato mixture. Then top with your Mozzarella.
Bake in a 350 degree preheated oven for 8 minutes, then switch the oven to hi broil and bake another 4 minutes, or until the cheese starts to turn a little golden brown.