There are few things in life that I feel are 100% perfect; something that in no way shape or form should be altered at all, something that is the epitome of greatness…and this dish is one of those things.  The combination of flavors is evidence that food really is close to divinity and I am happy to share such a dish with anyone and everyone. It's a great side dish for any meal (especially Thanksgiving) or can be your creative bread basket instead of an average plain bread.
So all I feel like I need to say at this point is, "You're Welcome" because trust me, you'll thank me for this recipe...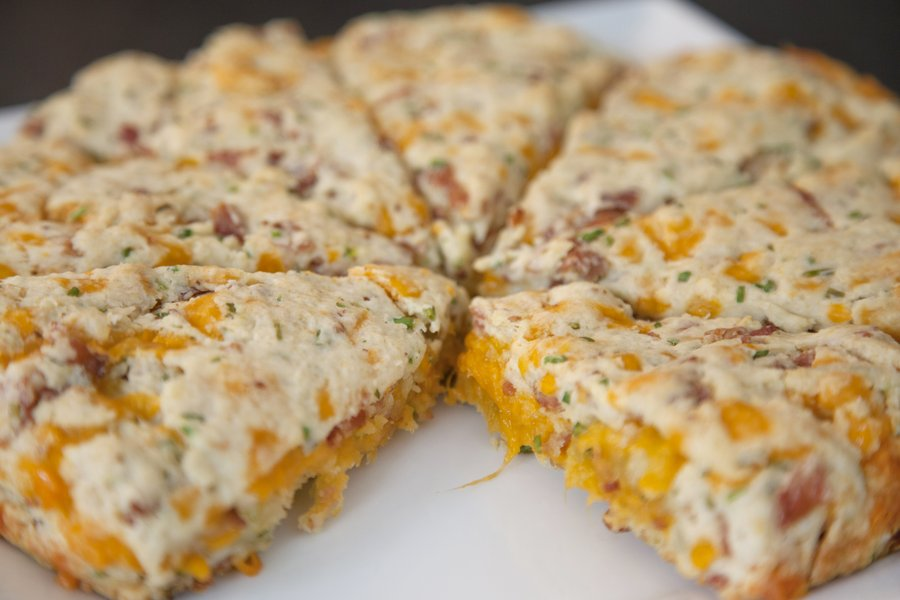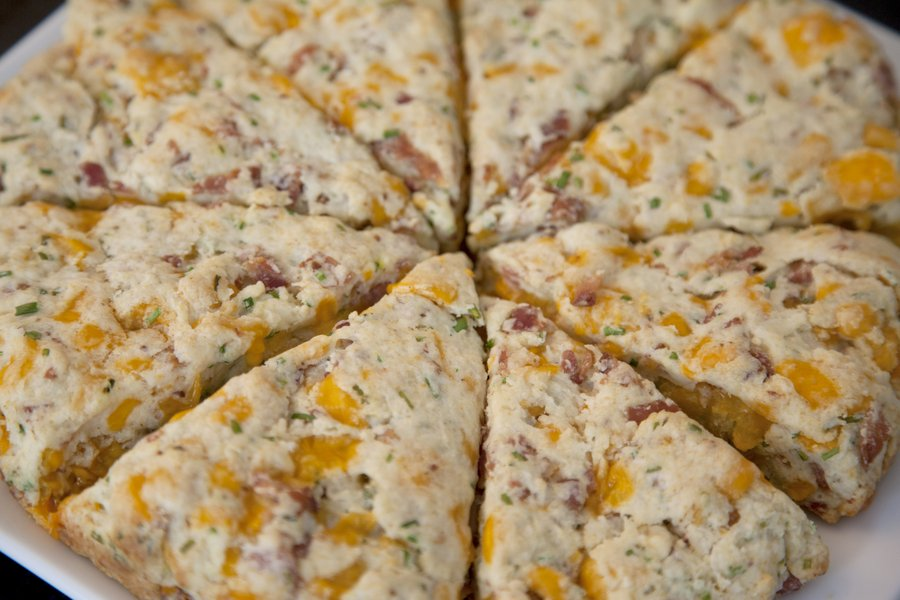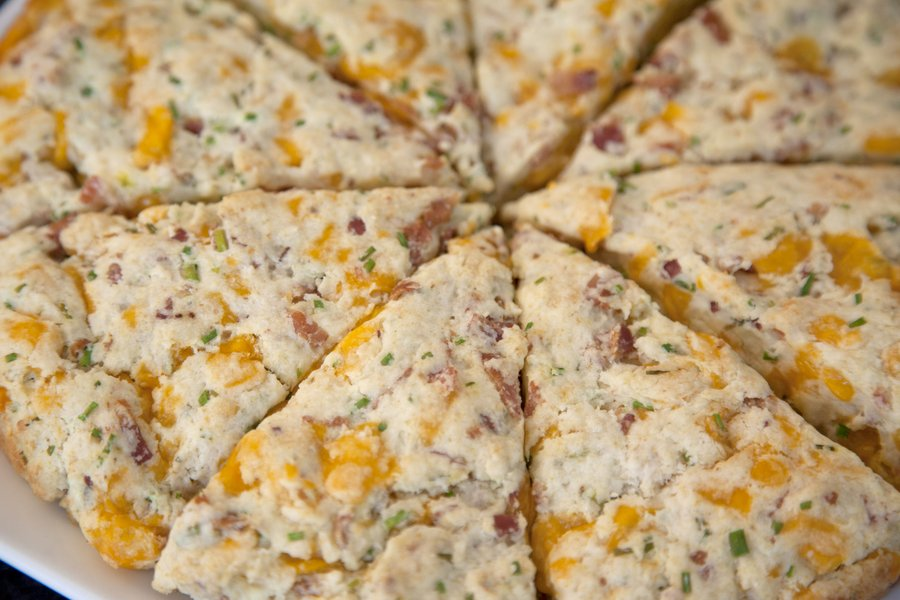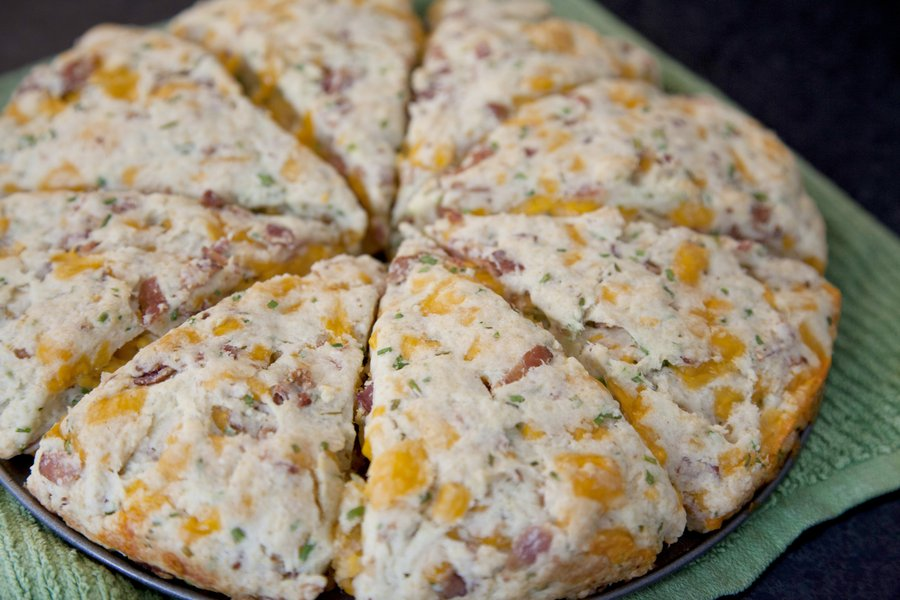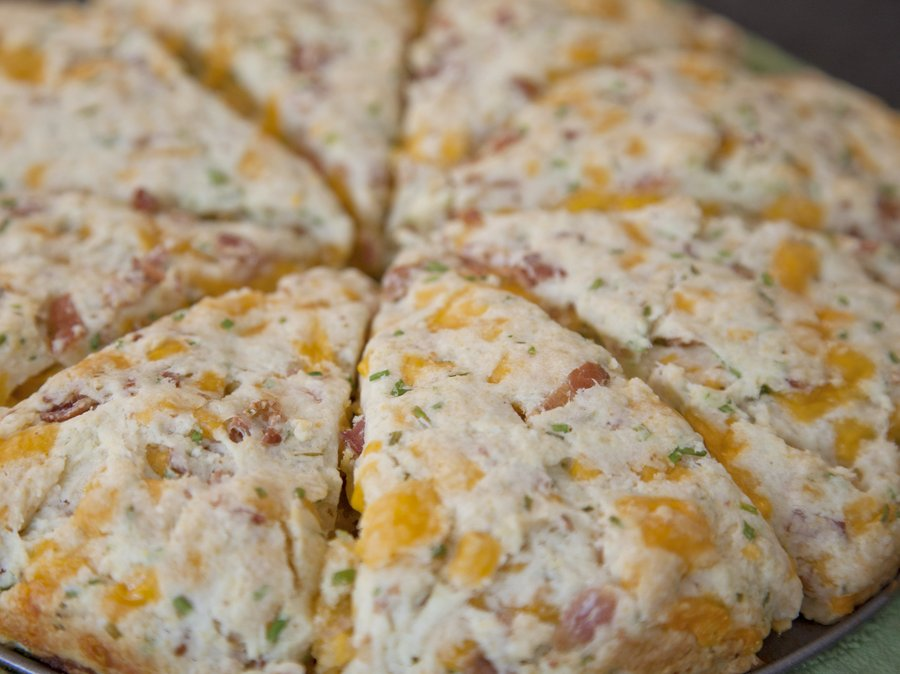 Cheddar Bacon Chive Scones
Prep Time
---
20 Minutes

Cook Time
---
20 Minutes

Total Time
---
40 Minutes

Yield
---
8 Scones

Ingredients
2 Cups Flour
1/2 tsps Salt
1 T Baking Powder
2 tsps Sugar
4 T Butter (Cold, cubed)
1 Cups shredded Cheddar Cheese
9 Slices Bacon (Cooked and chopped)
3/4 Cups Heavy Cream
1/3 Cup Chives (minced)
---
Directions
Preheat your oven to 425 degrees. In a large bowl, combine your flour, salt, baking powder, sugar, and cold butter. With your hands, break down the butter and mix – the butter will be crumbly, which is exactly what you want.

To that, you can now add your cheese, chives and bacon. Mix well so that all ingredients are evenly distributed. Slowly add your heavy cream a little at a time. You may need a few tablespoons more, depending on the humidity or altitude of your kitchen. You want the dough to be moist enough so that no pieces are crumbling off of it.

On a non-stick pan, form a circle about an inch thick with your dough. Cut the circle into 8 equal parts and pull each part out of the circle a bit so that the slices aren't touching. Bake for about 20 minutes, or until the insides are completely cooked through. These are best served warm!