Well kids, welcome to the world of self-isolation in Covid-land. My daughter's school was canceled as of yesterday because of this insane virus epidemic, and after 8 hours of playing dolls, playdoh, coloring, etc I decided it was time for us to get into the kitchen and do something culinary.
My daughter, like most kids, thinks anything with sprinkles in it/on it/near it, is the greatest food ever created. So I channeled my inner child, and remembered those awesome chewy, sprinkle cookies my mom used to get from the local Italian Bakery and recreated a better version of it. I am not going to lie, these might be some of the best cookies I've ever made. The texture is a perfect chewy bite and the flavors are perfectly balanced – not too sweet, with nuances of salt and almond extract.
My daughter approved immediately and wolfed down 2 cookies before they even cooled….I may have done the same, but I will just leave that part out.
As with a bunch of my other cookie recipes, this is a simple and straightforward, fool-proof recipe that kids can get involved with. My kid especially loved helping at the part where you roll the cookie dough in sprinkles….if you have a dog, now's the time to let them lick the floor because inevitably, ½ the sprinkles will wind up there…
Speaking of sprinkles, you can use any kind you like – we used traditional colored sprinkles but you can use chocolate sprinkles, or those little tiny round ones that look like colored poppy seeds. If you're making them for a holiday, you can use holiday sprinkles – the possibilities are endless! Also, if your kid likes to use food coloring, you can color the cookie dough itself any color you want and use fun glitter sprinkles to enhance the colors! Get creative!
I hope everyone stays safe during this crazy time in our lives…hopefully we will all look back on our time of self-isolation and appreciate when we're able to go out freely – until then, bake a bunch of cookies and enjoy some family time inside!
Enjoy!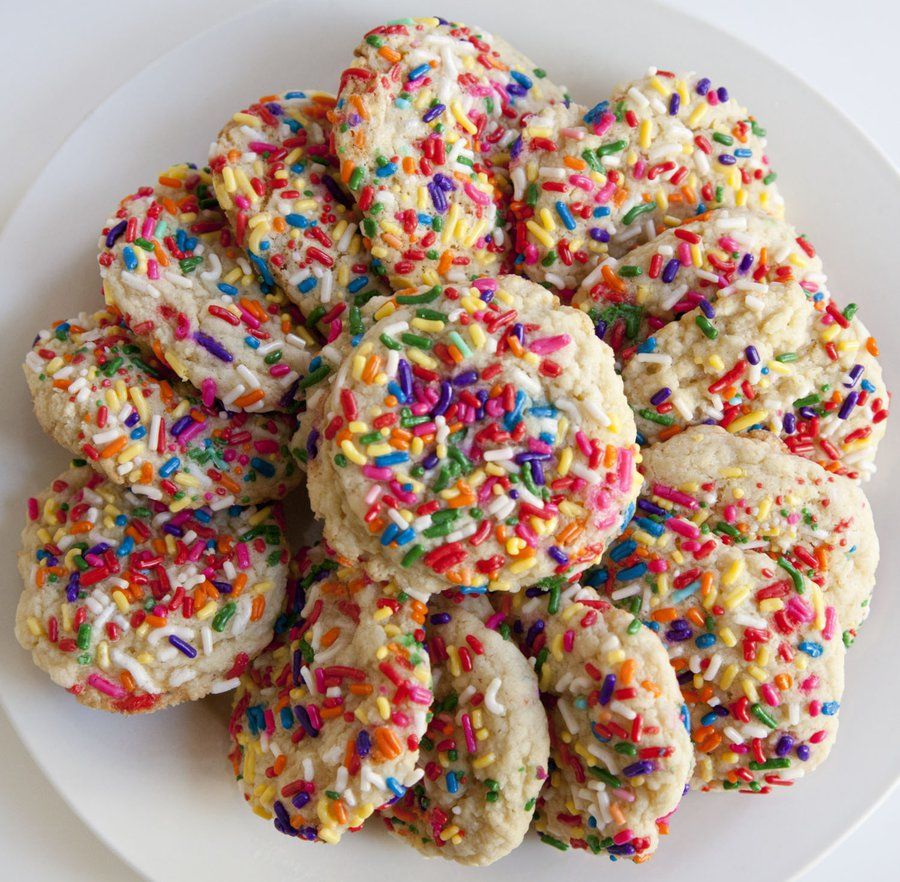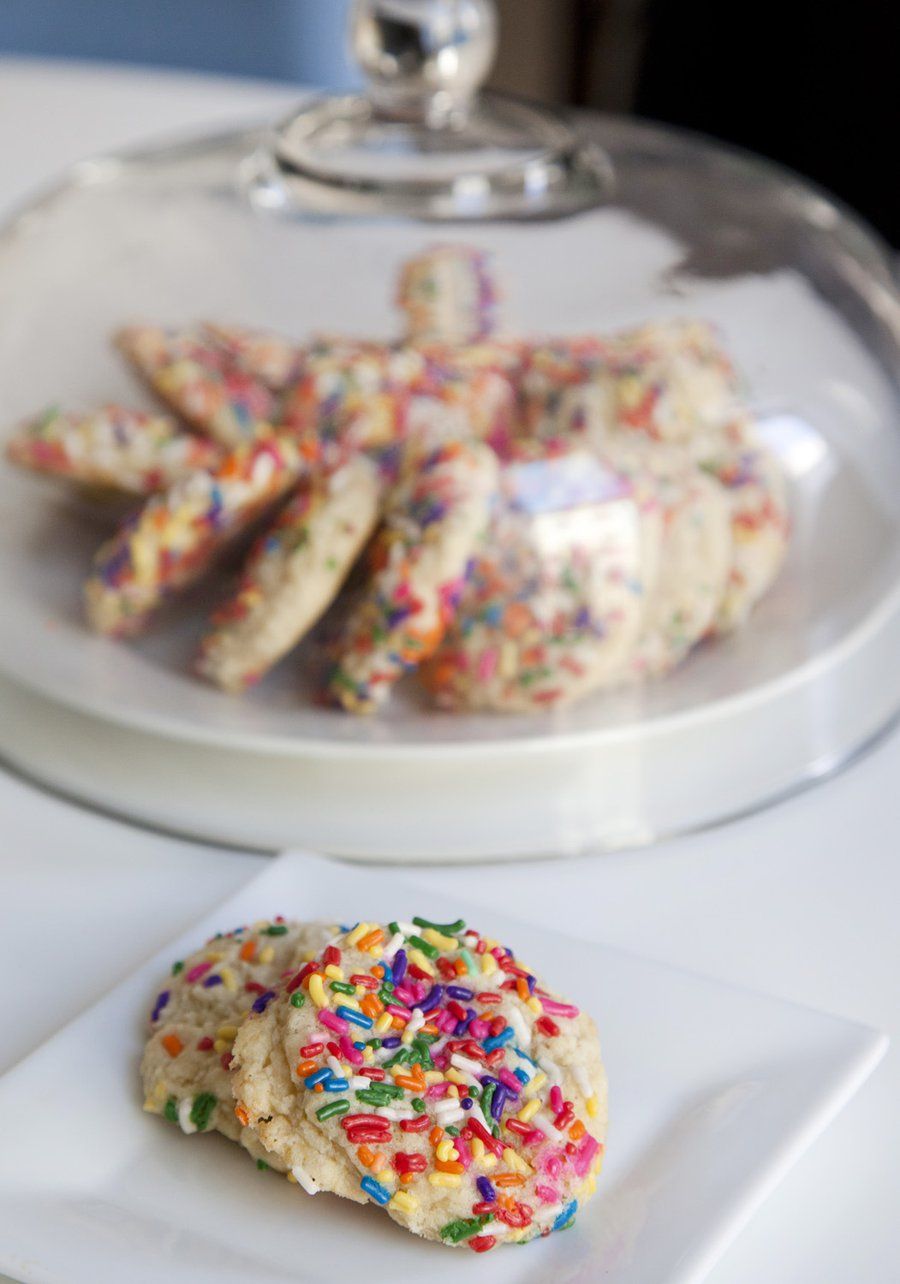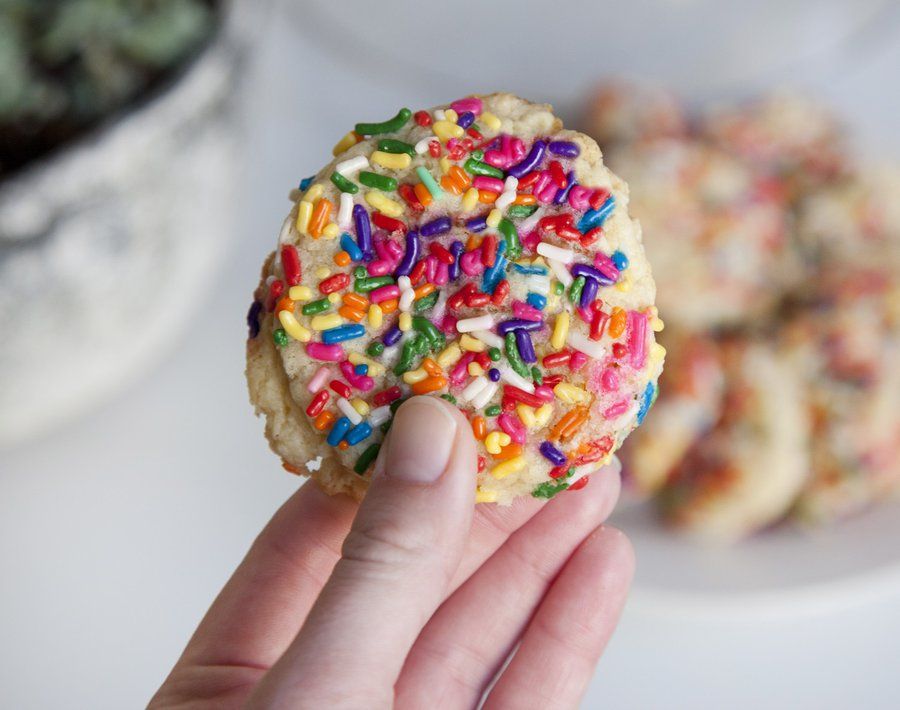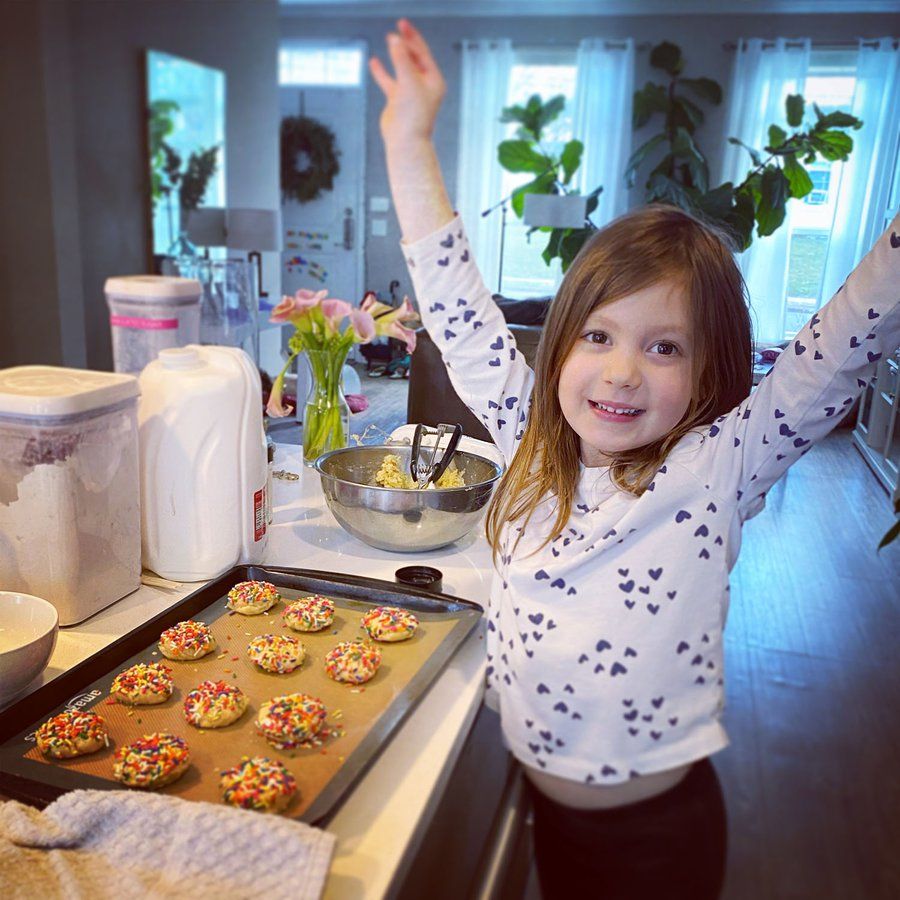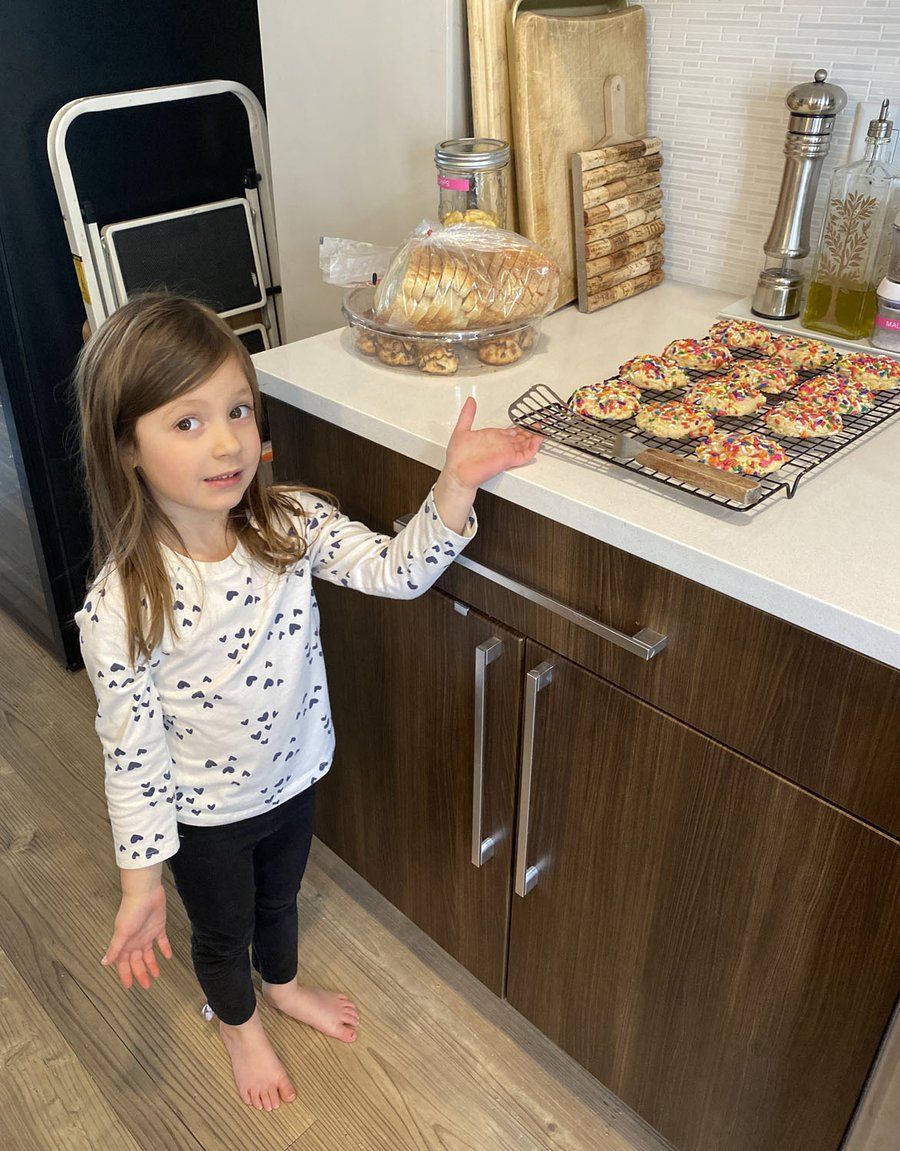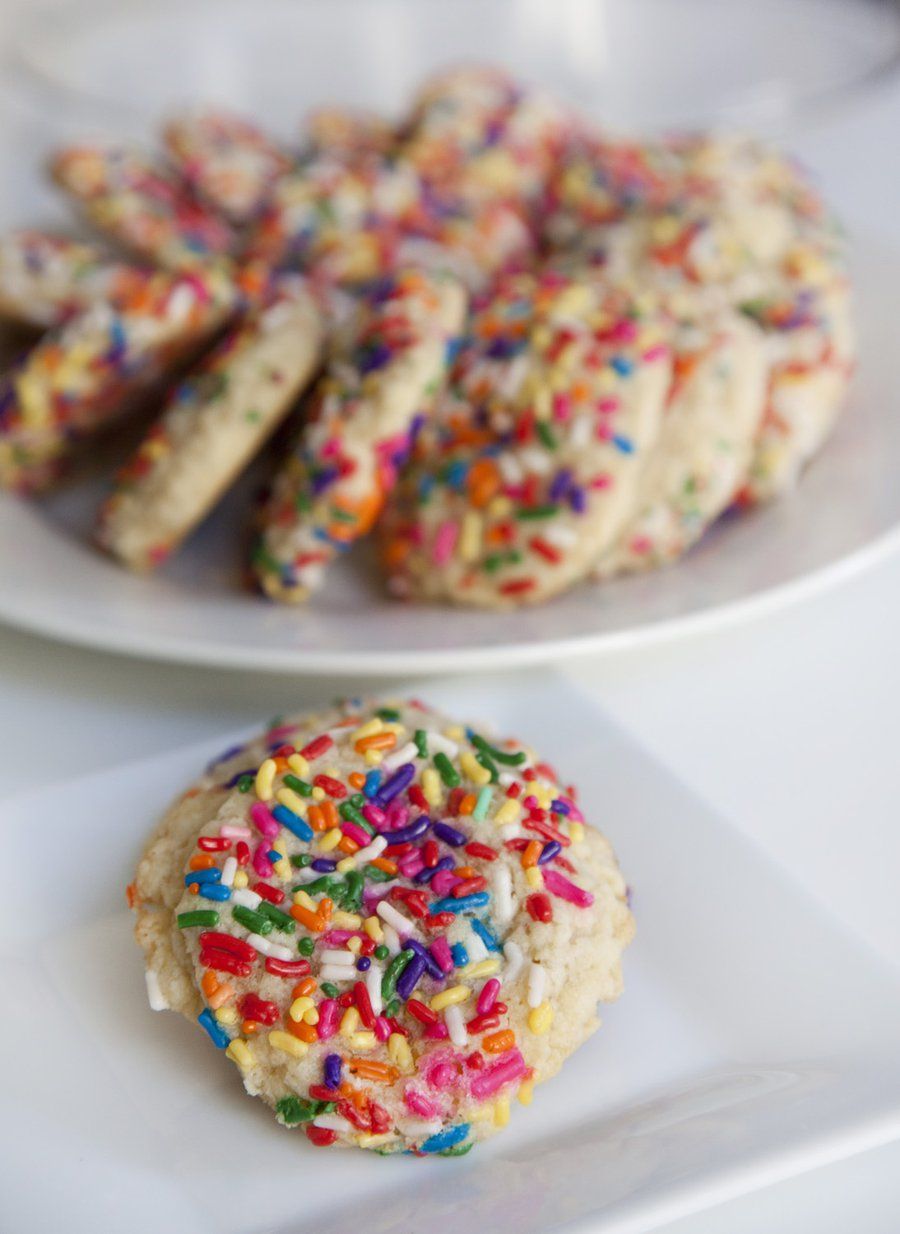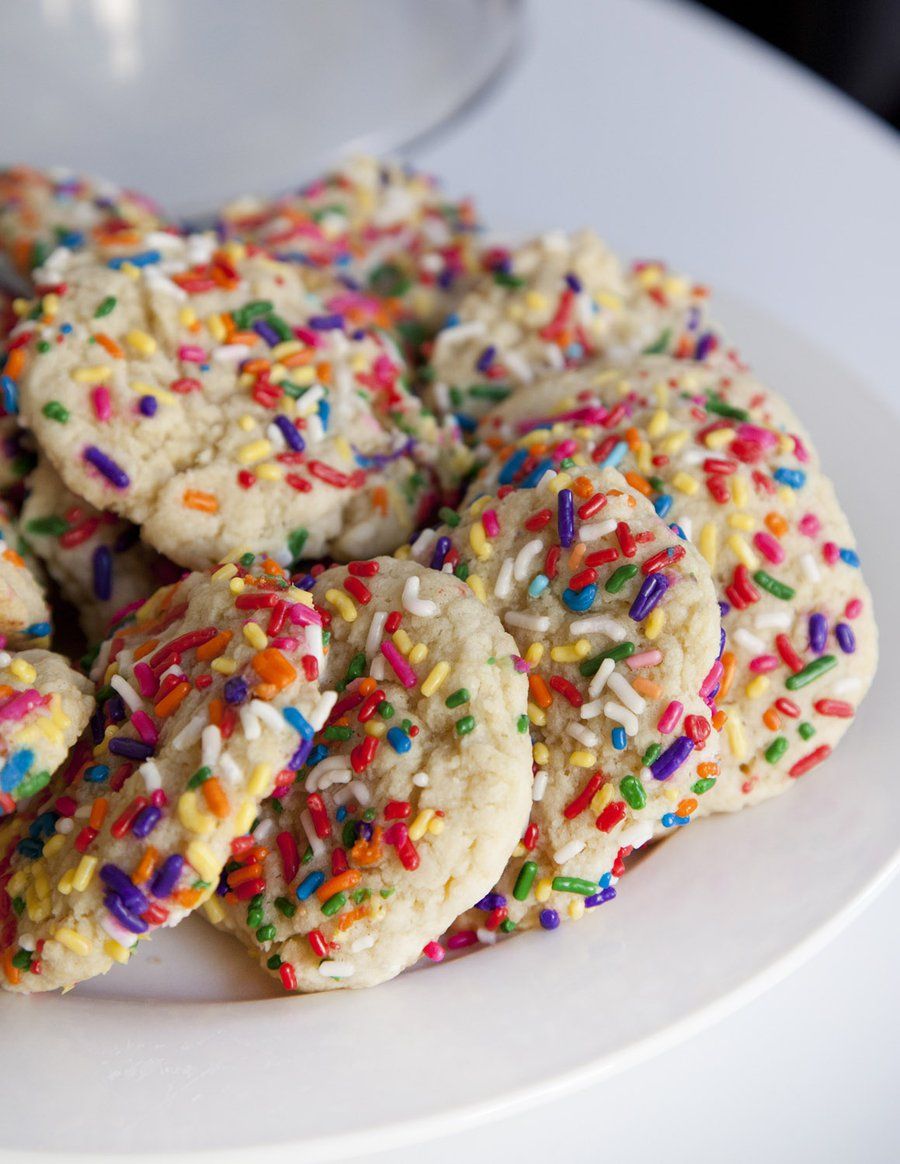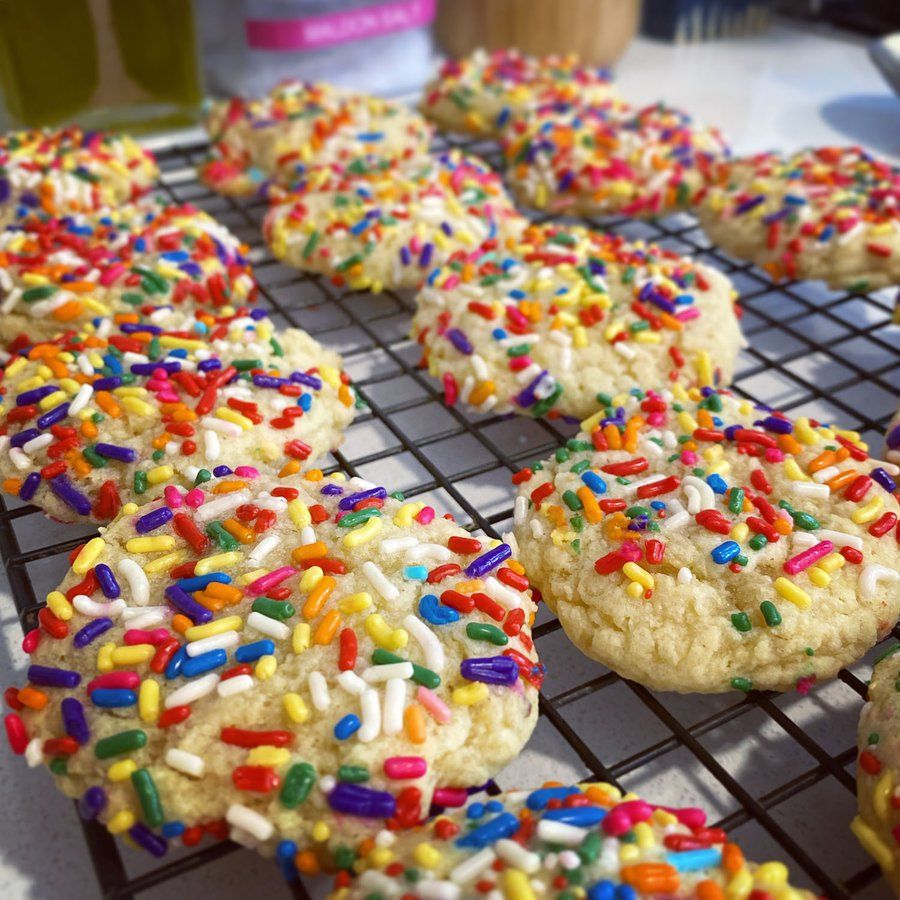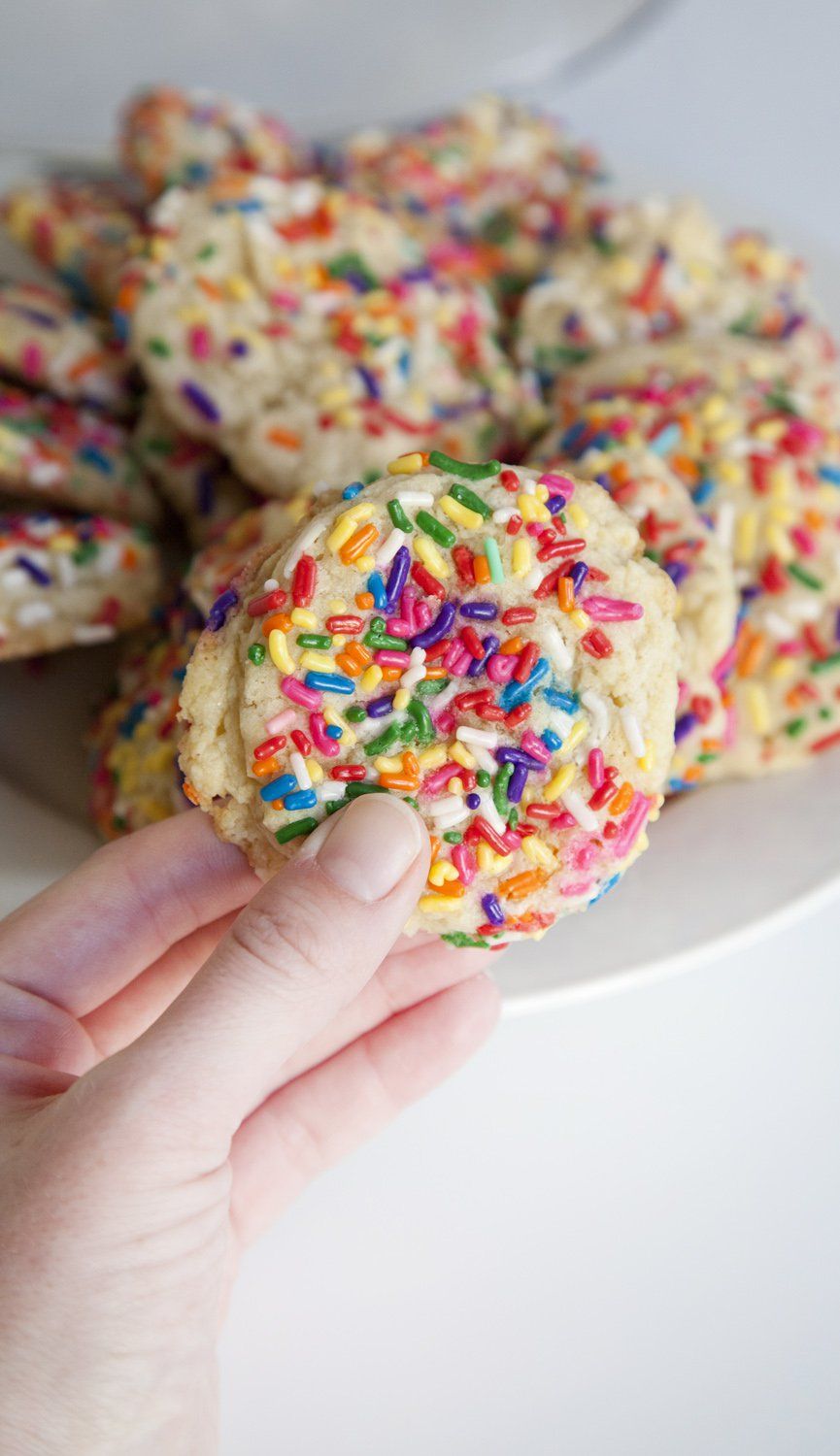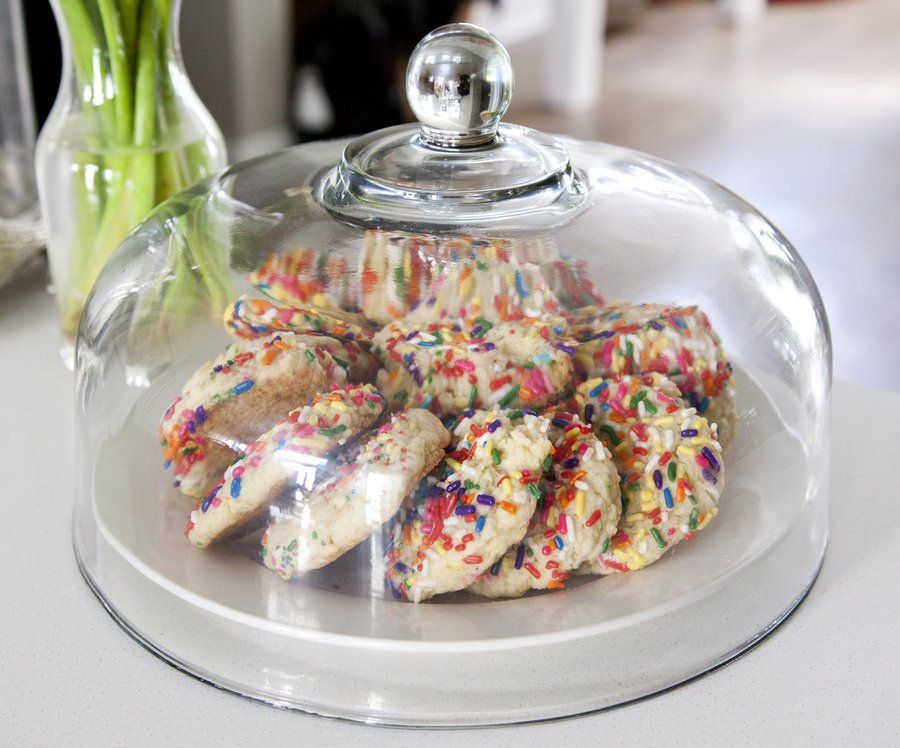 Sprinkle Cookies
Prep Time
---
15 Minutes

Cook Time
---
12 Minutes

Total Time
---
27 Minutes

Yield
---
15-20 Cookies

Ingredients
1/2 Cup Butter (at room temperature)
3/4 Cup Granulated Sugar
1/4 Cup Brown Sugar
1 Egg
3 T Whole Milk
1/4 Teaspoon Vanilla Extract
1/4 Teaspoon Almond Extract
1 3/4 Cups All Purpose Flour
1 Teaspoon Cream of Tartar
1 Teaspoon Baking Soda
1/2 Teaspoon Salt
1/2 Cup Colored Sprinkles
---
Directions
Preheat your oven to 350 degrees and line a baking sheet with a silpat or parchment paper.
In the bowl of a stand mixer fitted with a mixing paddle, add your butter and two sugars. Mix together until fully incorporated. Add in your egg, milk, vanilla, and almond extract and again mix to combine.
At this point, turn off the mixer and add in your flour, cream of tartar, baking soda, and salt and mix together until combined. Turn off mixer and remove bowl.
In a separate, small bowl add your sprinkles. Using an ice cream scooper or 1 tablespoon scoop, scoop out some of the cookie dough and form it into a 1/2" thick disk. Roll one side of the cookie into the sprinkles to coat and place on the baking sheet. Allow 12 cookies per baking sheet (you will need to bake in 2 rounds).
Bake the cookies for 10-12 minutes - you want the cookies just slightly browned on the bottom. Remove the sheet from the oven and allow the cookies to rest 5 minutes on the baking sheet before removing them carefully to a resting rack.