This weekend I decided to make a Quiche recipe that I saw in Food Network Magazine, but I wanted to change it up a bit.  In the original recipe, it calls for Olives…..and I detest olives with a fiery passion.  So, in assuming the original purpose for the olives was to add salt, I thought of something equally salty that I would actually like…..and I somehow came up with Salami. I also added more spinach & cheese to the original recipe because I love spinach and this dish was meant to act as both my carb and vegetable for that meal. I love experimenting with recipes and reworking them to fit my palate and my current cravings.   This dish was awesome…so much so that I had the leftovers for breakfast this morning and almost like it better as a breakfast/brunch meal then at dinner!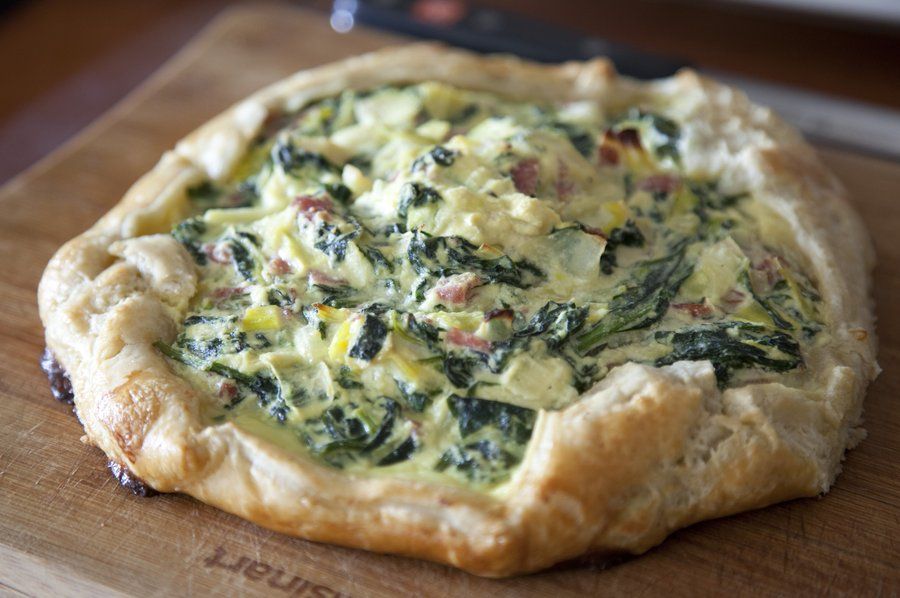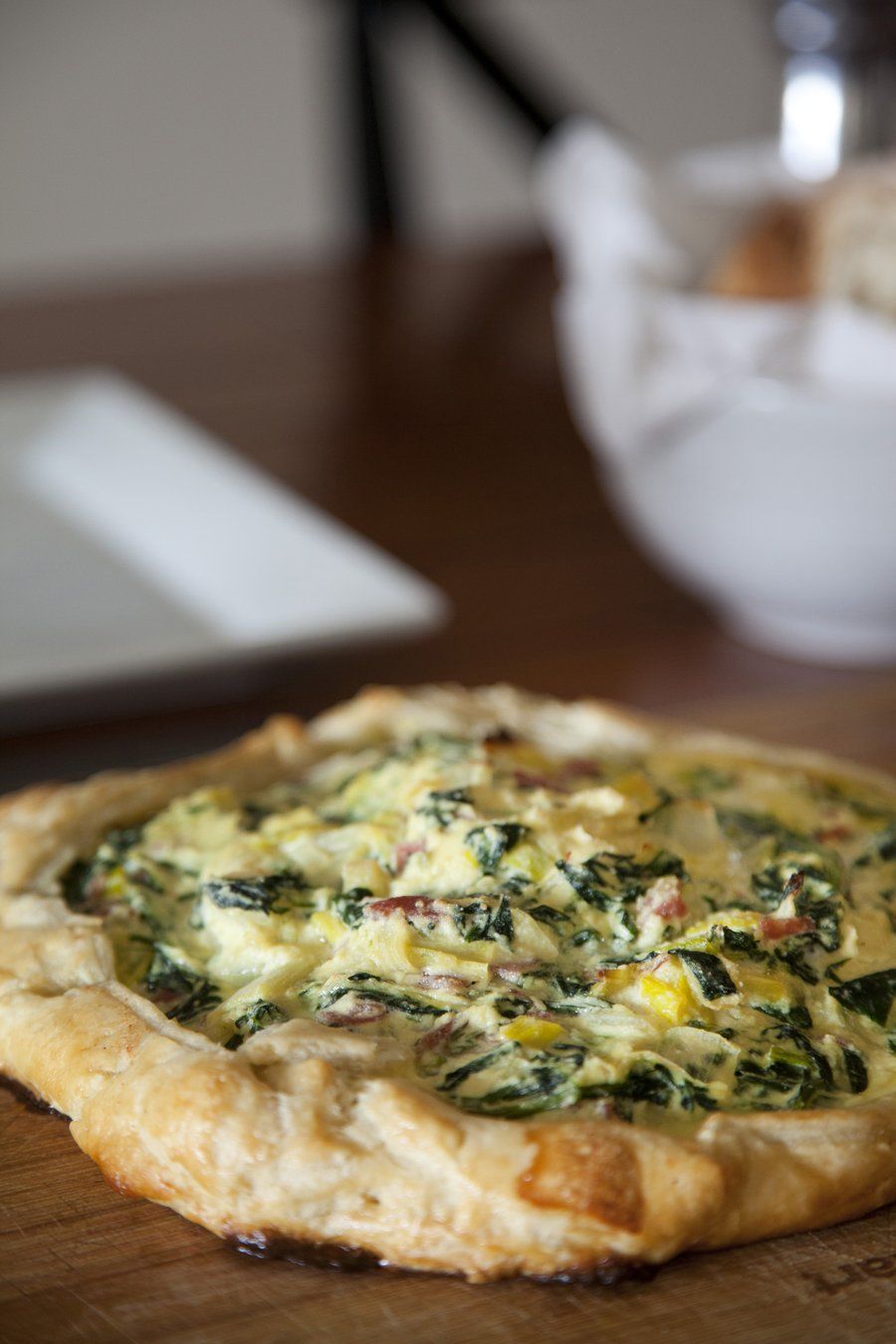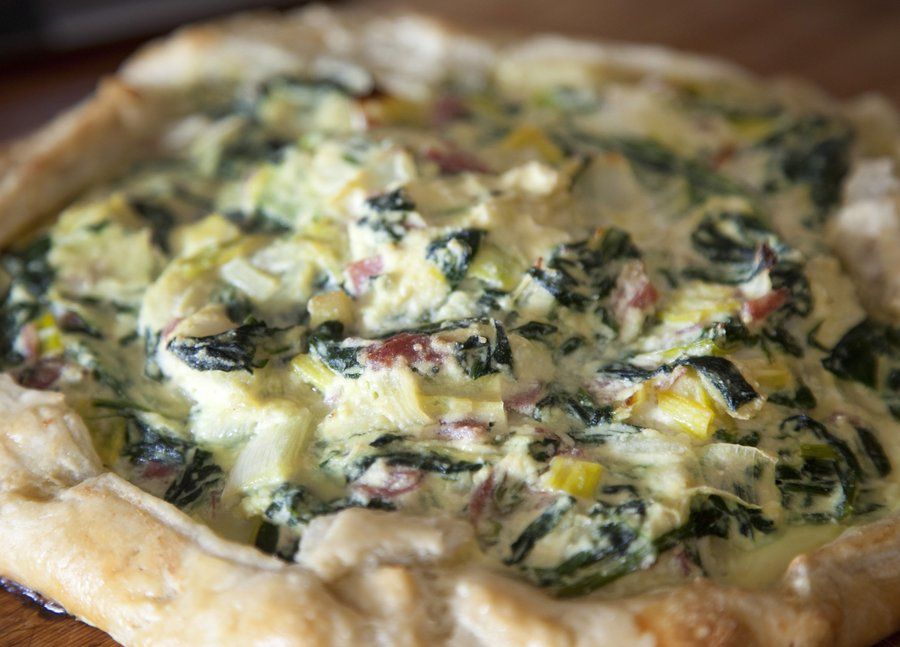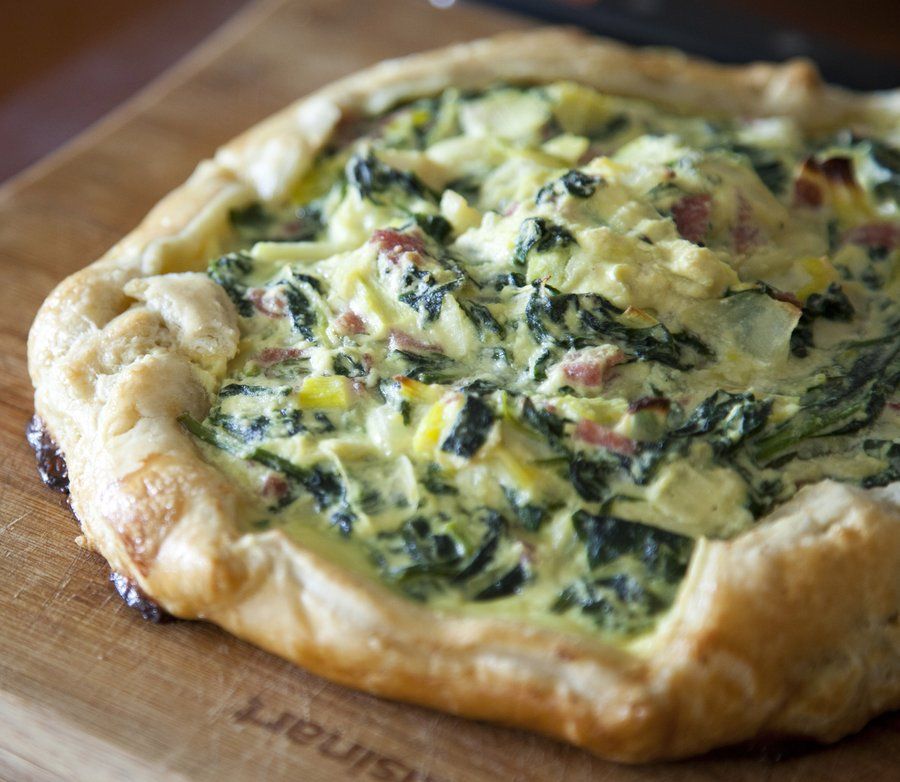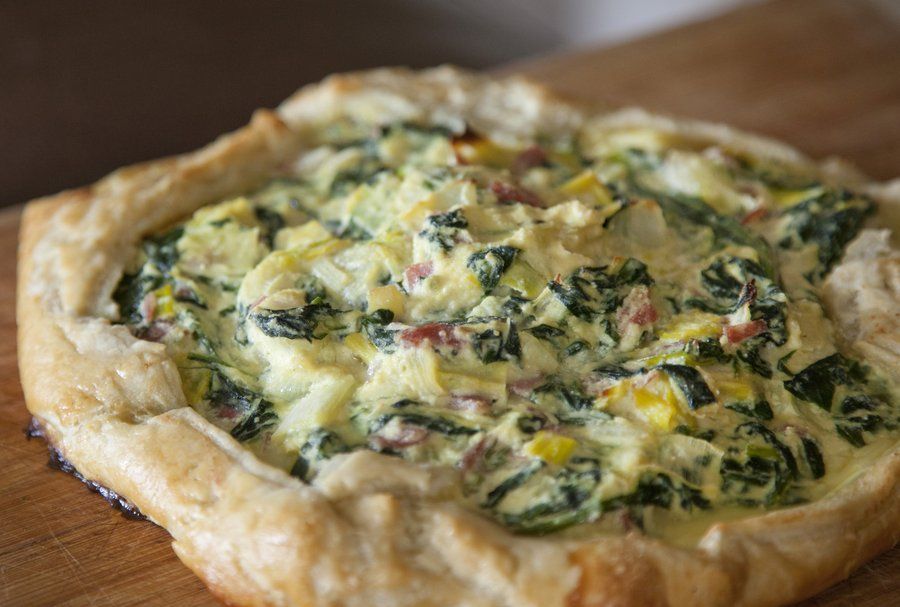 Spinach Leek Salami Quiche
Prep Time
---
15 Minutes

Cook Time
---
1 Hour

Total Time
---
1 Hour 15 Minutes

Yield
---
8 Servings

Ingredients
1 T Extra Virgin Olive Oil
1/2 chopped roughly Onion
2 minced Garlic Cloves
12 oz Baby Spinach
1 lbs Ricotta Cheese
3 Eggs
1 T Thyme (Leaves only, minced)
1/2 tsps Salt
2 oz small dice Salami
1 tsps Water
1 Package Puff Pastry
2 Leeks (Green Part discarded - white part sliced thin)
---
Directions
In a large skillet heat up your Olive Oil and add in your Onion and Leeks. Cook for at least 5 minutes, then add in your garlic and cook for another 3 minutes. Add in all your spinach, cook and toss until the spinach is completely wilted. At this point, taste and season with salt and pepper. Take off the heat and let cool. Mix in your salami.
While your veggies are cooling, prepare the wet ingredients. In a large bowl, mix together your ricotta, 2 eggs (save the 3rd egg for later usage), Thyme and 1/2 tsp. Salt. Once mixed, add in your spinach and salami mixture from Step 1 & mix thoroughly.
On a large baking sheet, with a silpat on top, roll out your Puff Pastry. The Puff Pastry I usually buy comes in two sheets, so i made two medium sized Quiches. Fill your pastry up but leave about an inch or two around the edges. Fold the edges over the filling. Now mix together your last egg and about a teaspoon of water and brush the egg wash over the crust of the puff pastry to help it get golden brown and crispy!
Bake in a 375 degree over for 40-45 minutes or until perfectly golden brown. Let sit 10 minutes before serving.