I love broccoli….I know that it's one of those foods you either hate or love, so in order to get my husband to get some veggies into his system, I thought I'd try out a little broccoli remix.  I found a recipe online, but added a few different ingredients and changed the cheeses up….these came out AWESOME.  We literally demolished all of them, and I kinda wished I had made more…
The great thing about these are that the broccoli doesn't dominate the taste, and all the other elements just meld together wonderfully.  The Honey Dijon is a must - it pairs perfectly!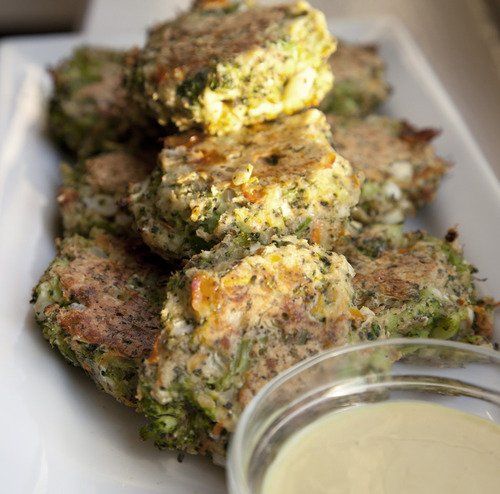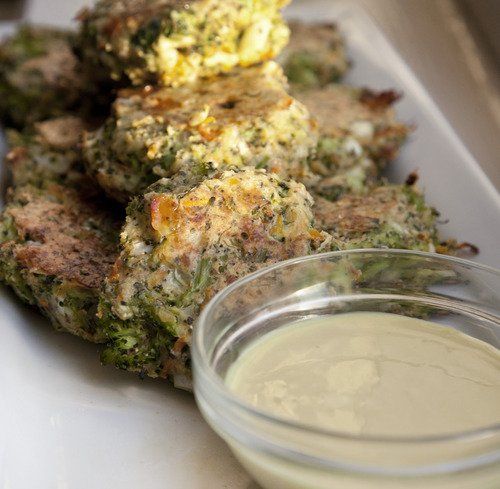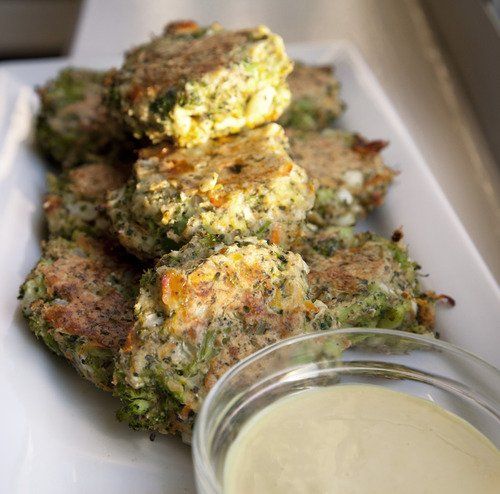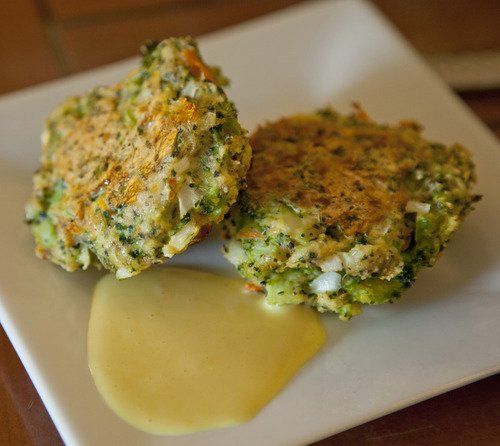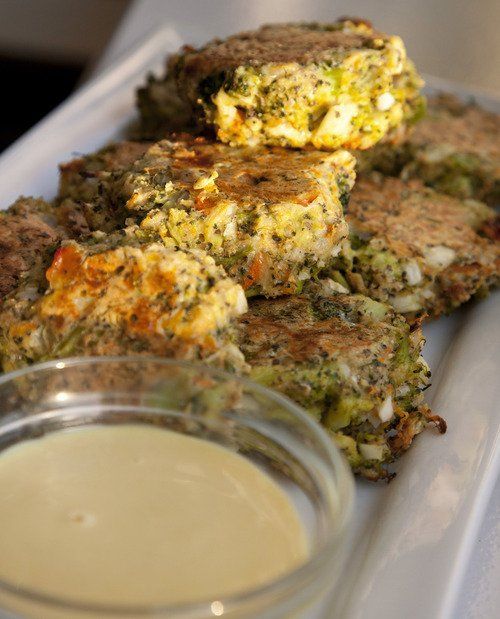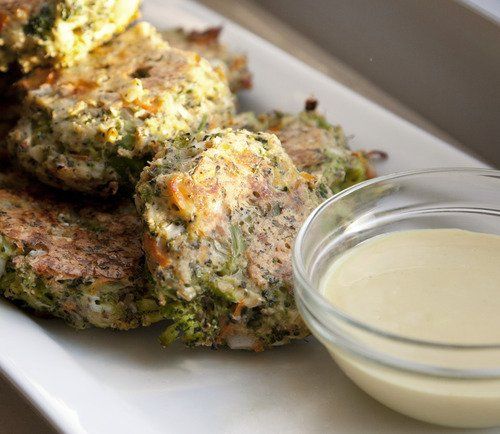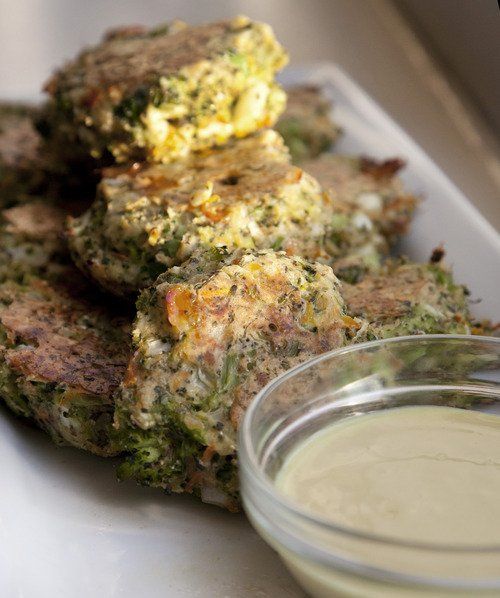 Broccoli Bites
Prep Time
---
15 Minutes

Cook Time
---
30 Minutes

Total Time
---
45 Minutes

Yield
---
10 Fritters

Ingredients
1 Head of Broccoli (Florets only, steamed and cooked al dente)
1 minced Garlic Cloves
1 Carrot (peeled & grated)
1/2 Cups minced Onion
1 T Basil
1/2 Cups Breadcrumbs
3/4 Cups shredded Smoked Mozzarella
3 T grated Parmesan Cheese
3 beaten Eggs
Salt and Pepper
---
Directions
Once you've steamed your broccoli until fork tender, let cool and then chop up into tiny bits.
Add all of your ingredients together in a large bowl and mix thoroughly.
On a baking sheet lined with a silpat, form little palm-sized patties about 3/4 inch thick. In a 375 degree pre-heated oven, cook for 12 minutes, turn over and cook for another 14 minutes. Serve with Honey Dijon Dressing.