I am going to preface this post with a warning….do NOT make this dish if you're on a diet or already have a problem with portion control.  This was SO damn delicious….I mean I am usually a huge cheerleader of anything that has Bacon in it, but this combination of flavors was incredible, and the cornbread itself was extremely moist. I adapted this recipe from a recent Food Network article speaking about creating cornbreads with various flavors and add-ins.  After looking in my fridge, I decided that the perfect combo of Bacon, Scallion, Broccoli and Cheddar Cheese would make this the ultimate cornbread….and not to toot my own horn but *toot toot*. I implore you to make this! Feel free to get creative and substitute ingredients….try some diced bell pepper or other cheeses if you're not into cheddar….you can change up the bacon for ham or pancetta (keep it in the pork family, otherwise I may cry….)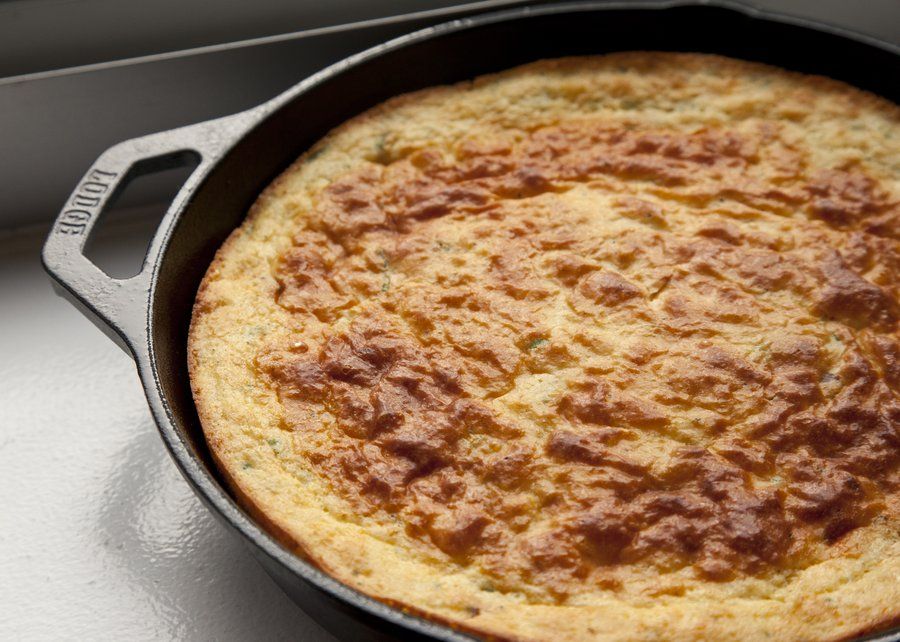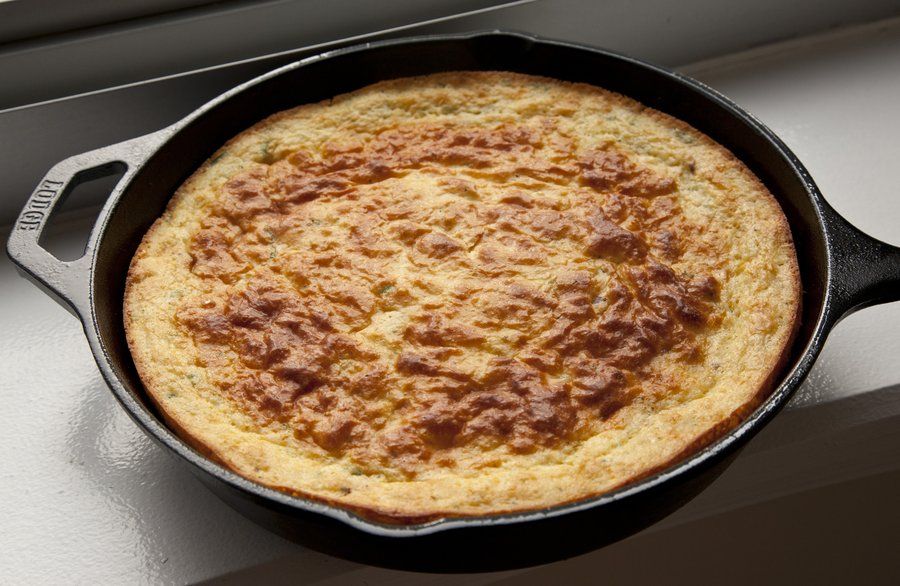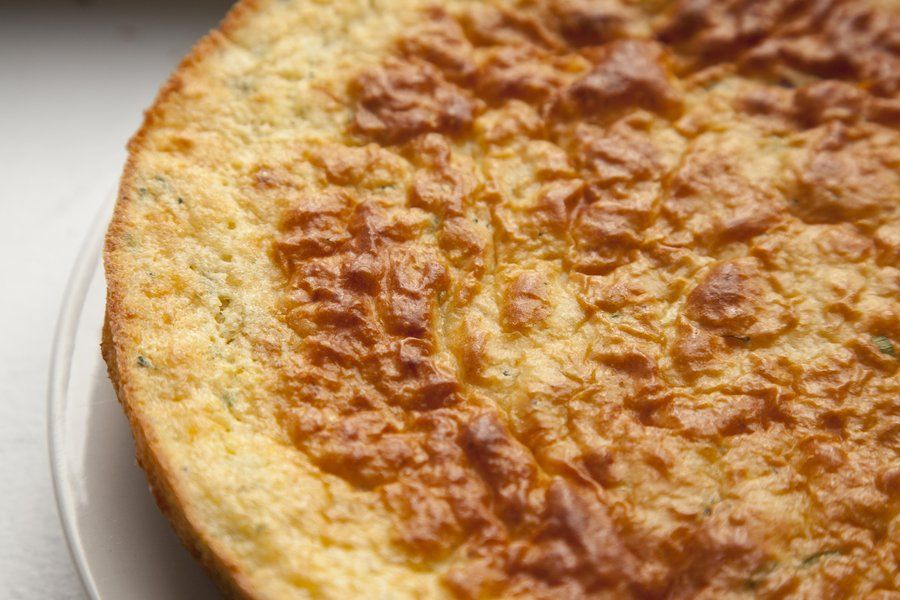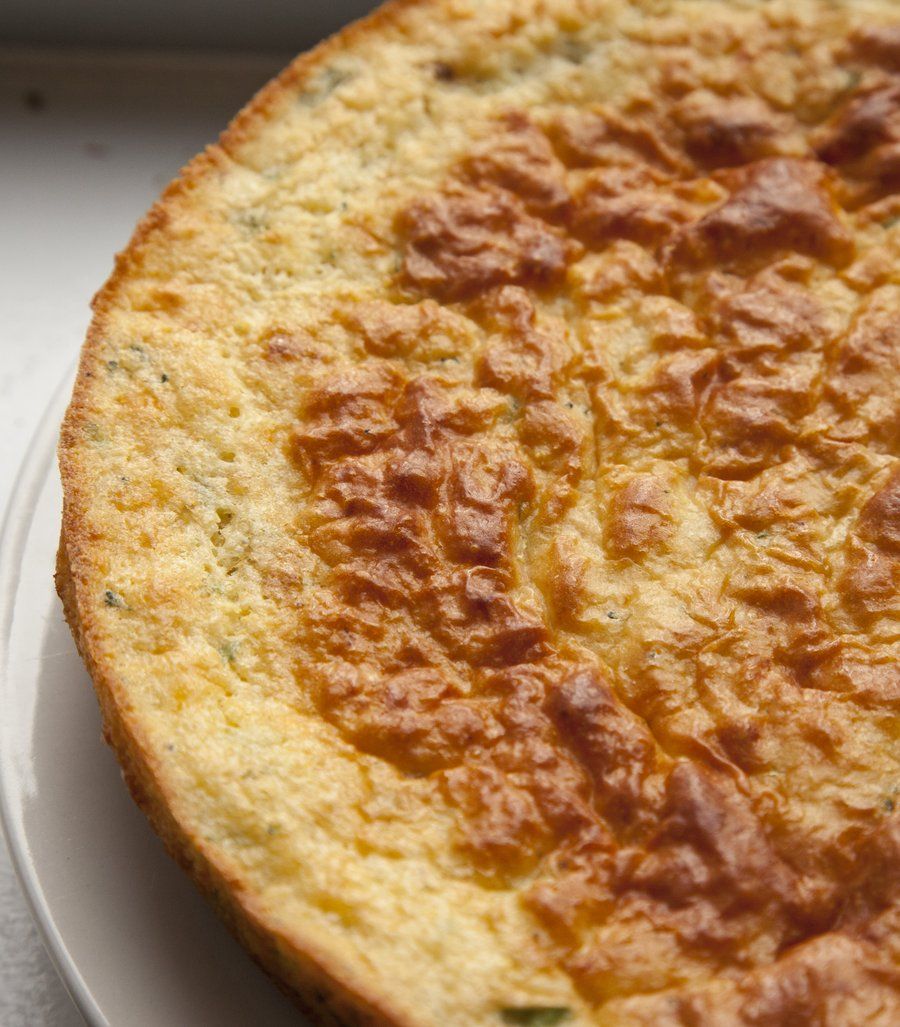 Bacon Scallion Cheddar Cornbread
Prep Time
---
15 Minutes

Cook Time
---
30 Minutes

Total Time
---
45 Minutes

Yield
---
1, 10" Skillet

Ingredients
1 1/2 Cups Jiffy Corn Muffin Mix
1/4 Cups Flour
2 T Sugar
1 tsps Baking Powder
1/2 tsps Baking Soda
1 Egg
1 Cups Milk
1/2 Cups Sour Cream
1/2 Cups Greek Yogurt
2 T melted Butter
1/2 Cups minced Scallion
1/2 Cups diced Frozen Broccoli Florets (cooked)
4 Slices crumbled Bacon (cooked)
3/4 Cups shredded Cheddar Cheese
---
Directions
Preheat your oven to 400 degrees. In a large bowl, mix together your cornmeal, flour, sugar, baking powder, baking soda, and salt.
In a separate bowl, thoroughly mix together your egg, milk, sour cream, yogurt, and melted butter. Pour this mixture into your flour mixture from Step 1, and mix together completely.
Now add in your mix-ins: Scallions, Broccoli, Bacon and Cheddar Cheese…..fold together. Spray a 10 inch Cast Iron Pan with cooking spray and pour your batter in. Cook for about 25-30 minutes (or until a nice golden brown and the edges of the cornbread pull away from the sides of the pan). Let cool for 15 minutes before transferring to a plate and serving.