Throughout quarantine, my husband has taken to both bread making and muffin making (both using his homemade Sourdough Starter which I have lovingly named Clint Yeastwood). While my daughter sits and watches him, critiquing the mess he makes, I await the goodness that comes post-mess from his creations.
His bread is fantastic, but it is actually his Sourdough Muffins that have won 2020. He has made Blueberry Sourdough Muffins, Cranberry Sourdough Muffins, then he combined those two into a Mixed Berry Muffin, he tried out Banana Sourdough Muffins, and then, most recently he made my favorite, the Pumpkin Sourdough Muffin.
I normally do not like pumpkin anything (except for the random sliver of Pumpkin Pie once a year at Thanksgiving), but the pumpkin flavor is incredibly mild in these muffins, so you won't feel like you took a bite out of a Pumpkin Spice Candle.
In the recipe I just put the quantity you'd use of your own sourdough starter – since it seems everyone has their own technique in making a starter, I am just telling you how much of your own starter to use. If you have any questions please email me!
Sara@urbancookery.com
Enjoy!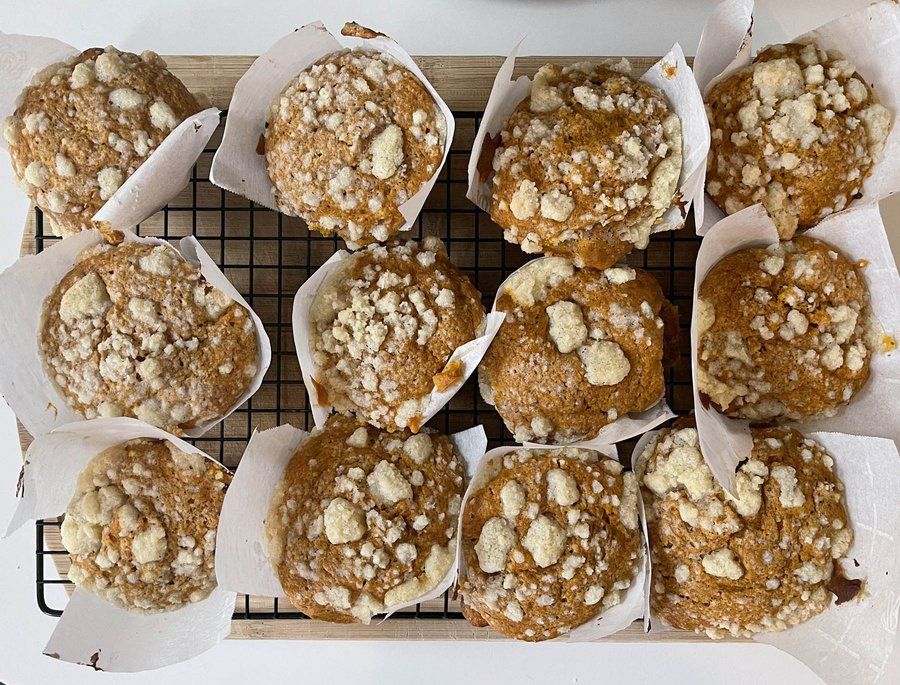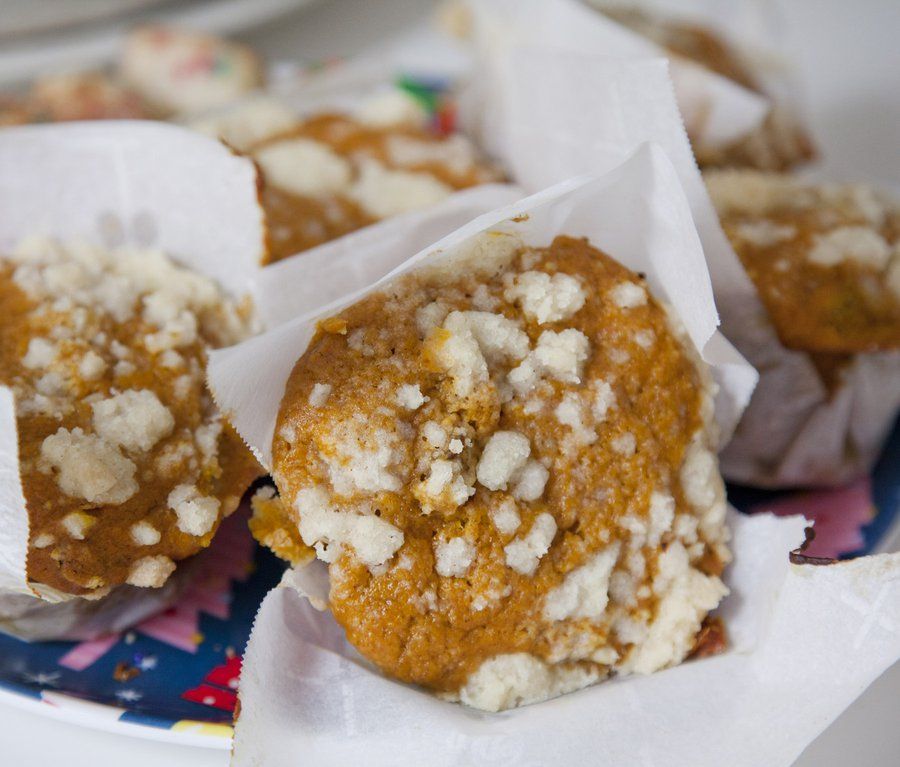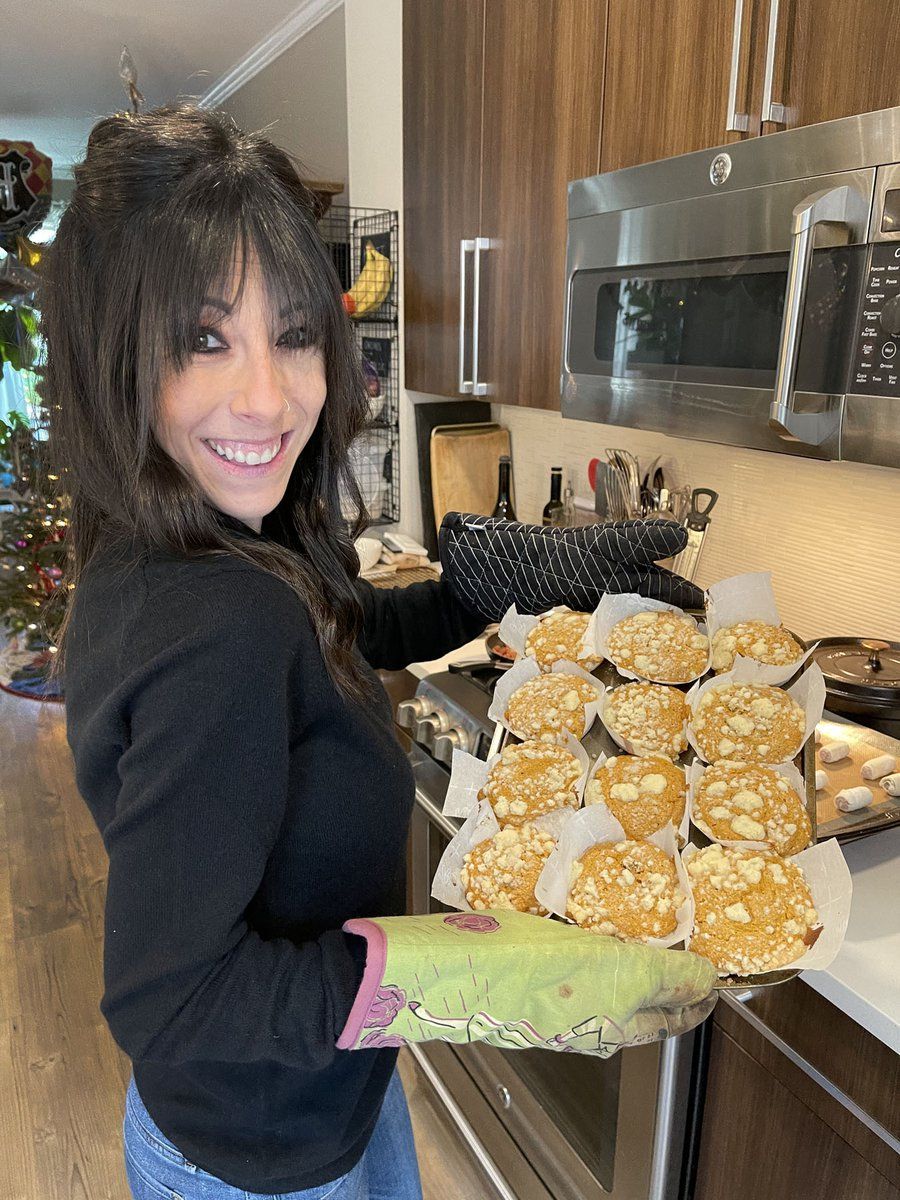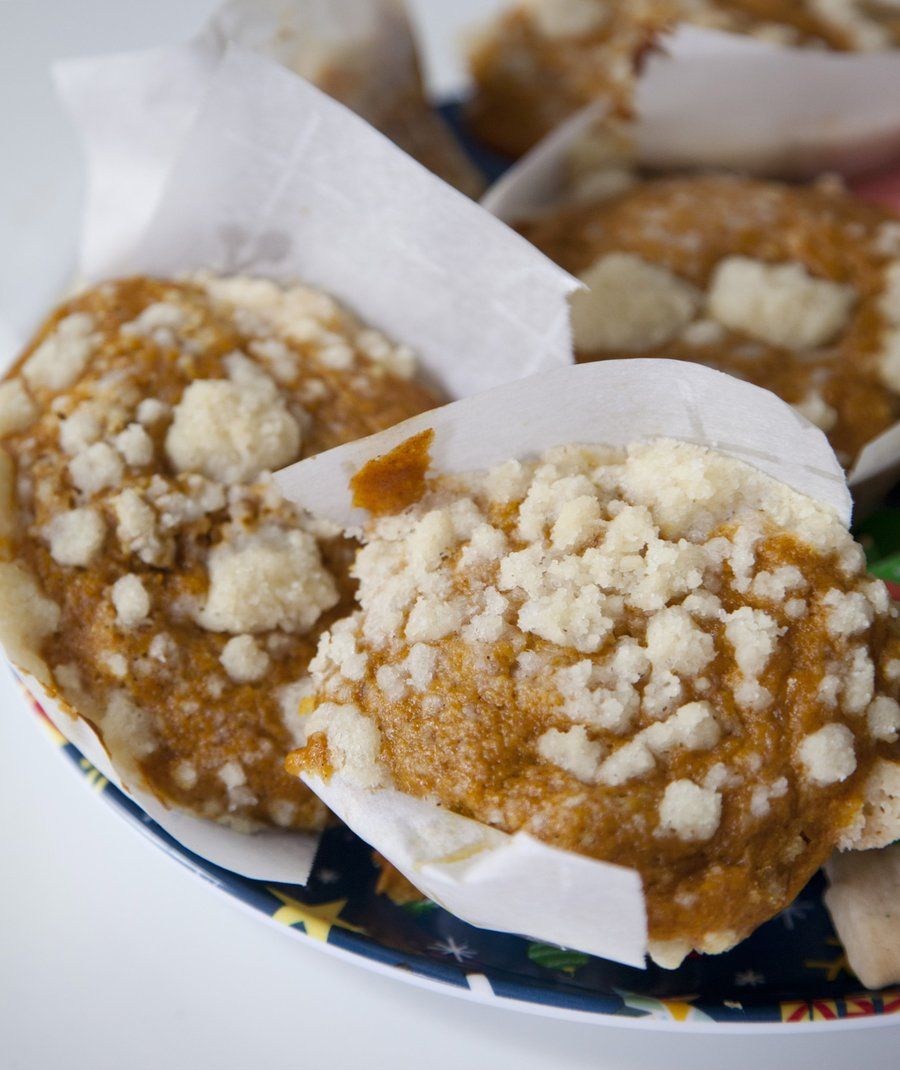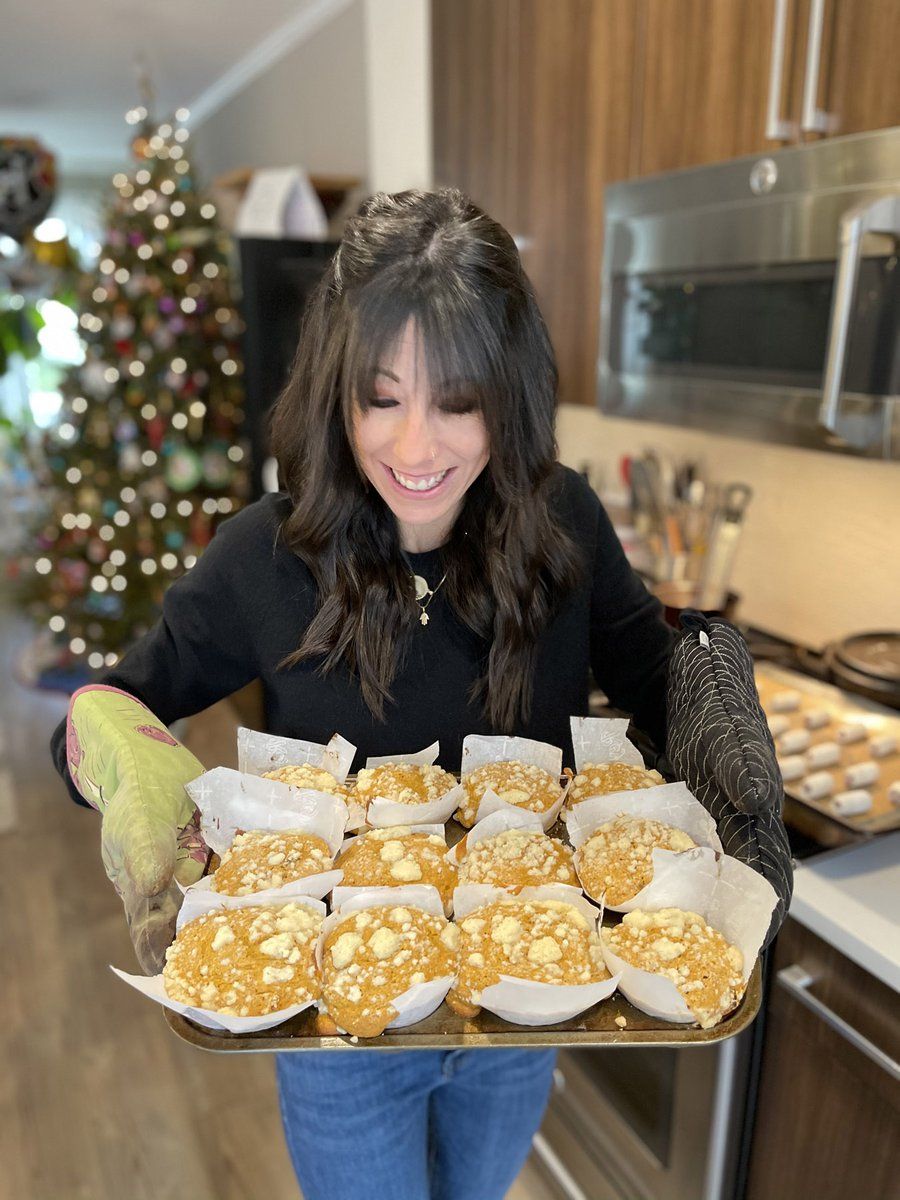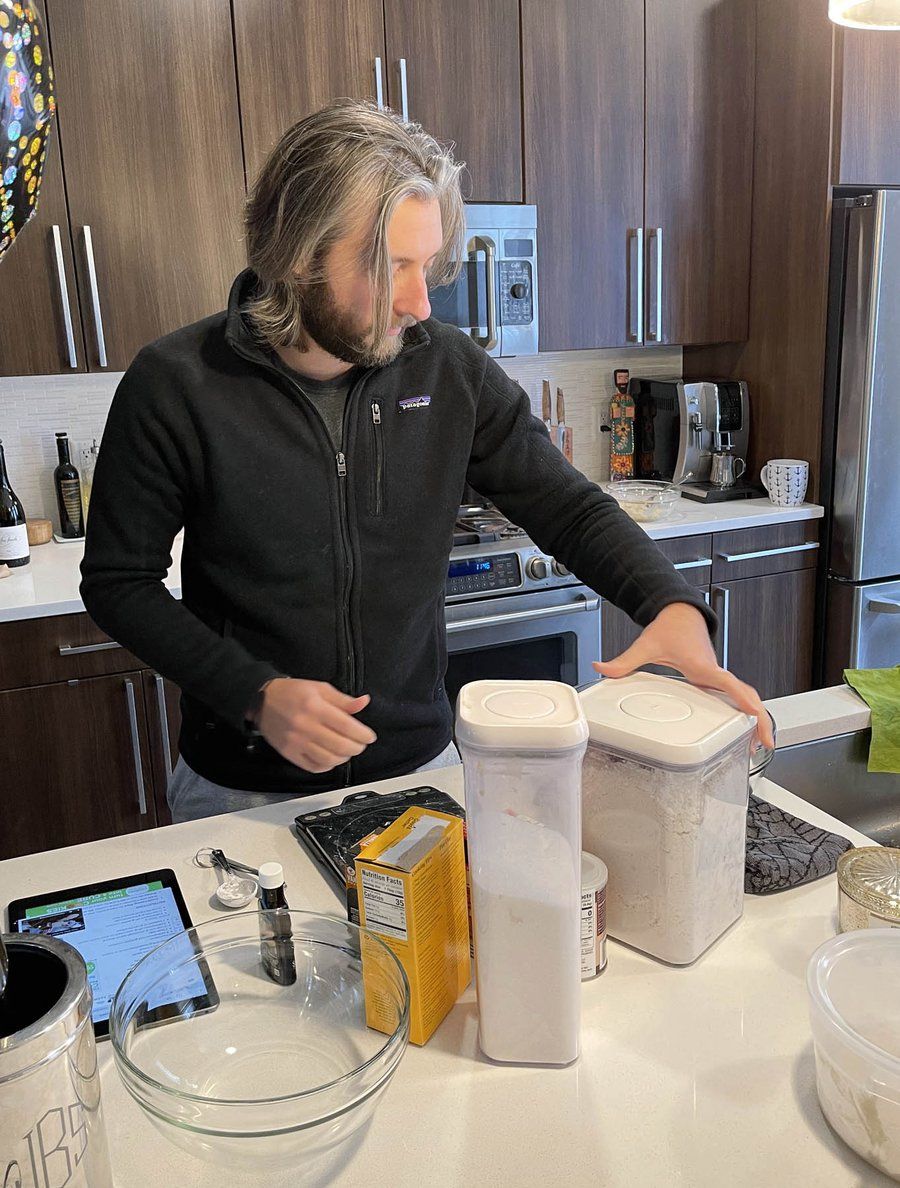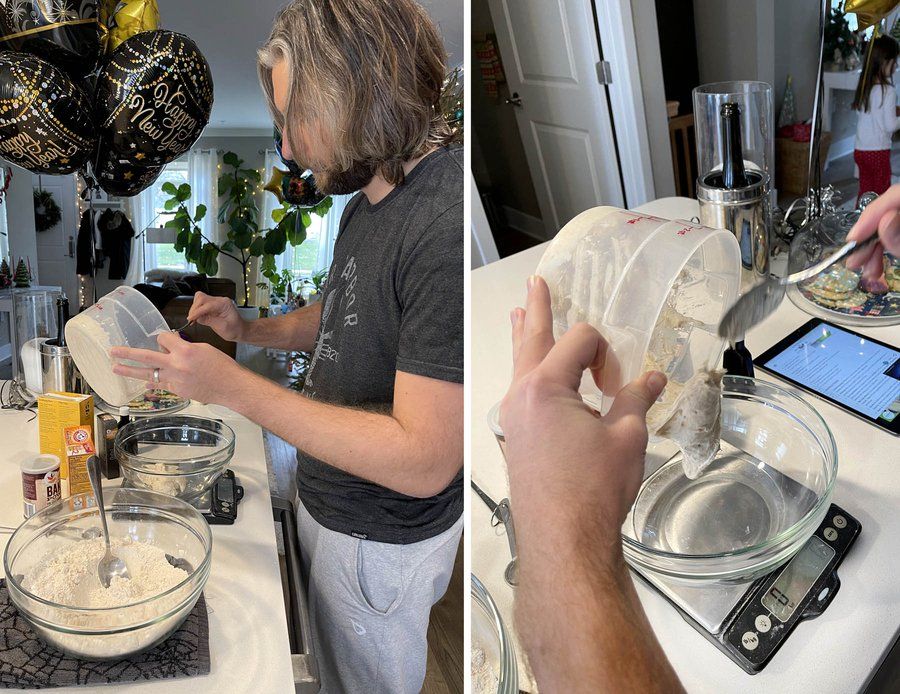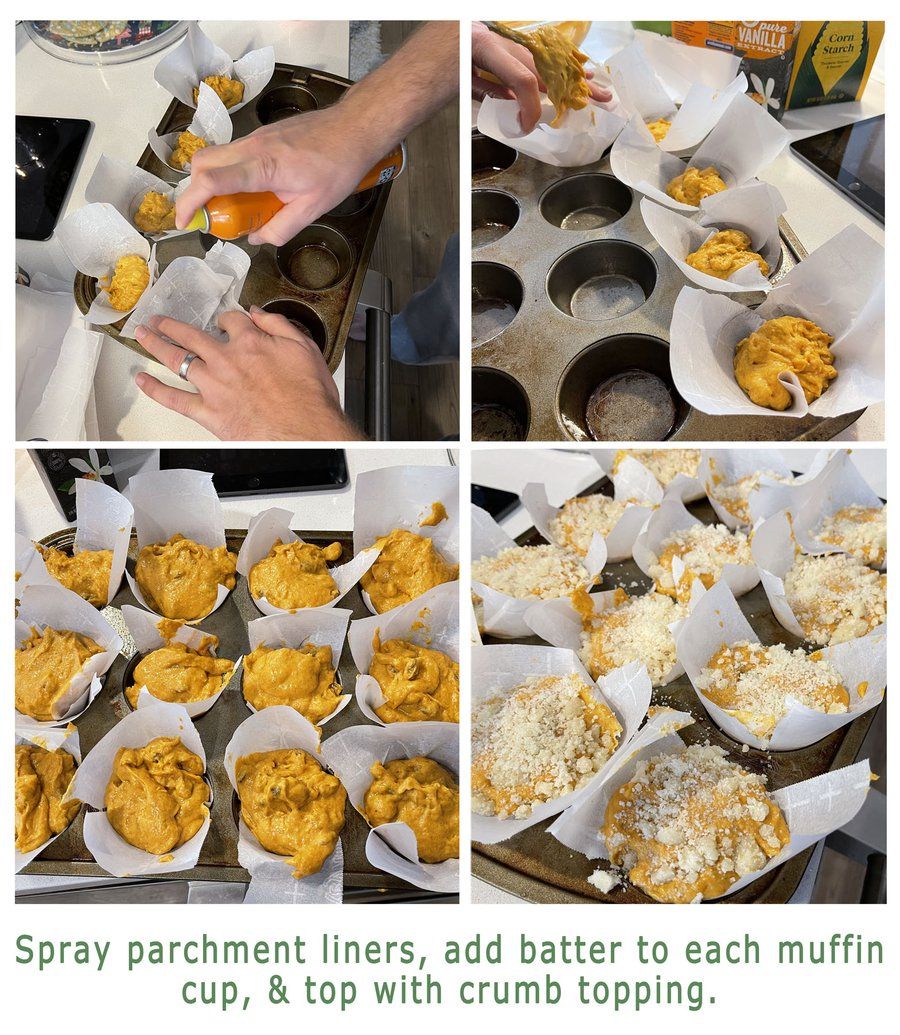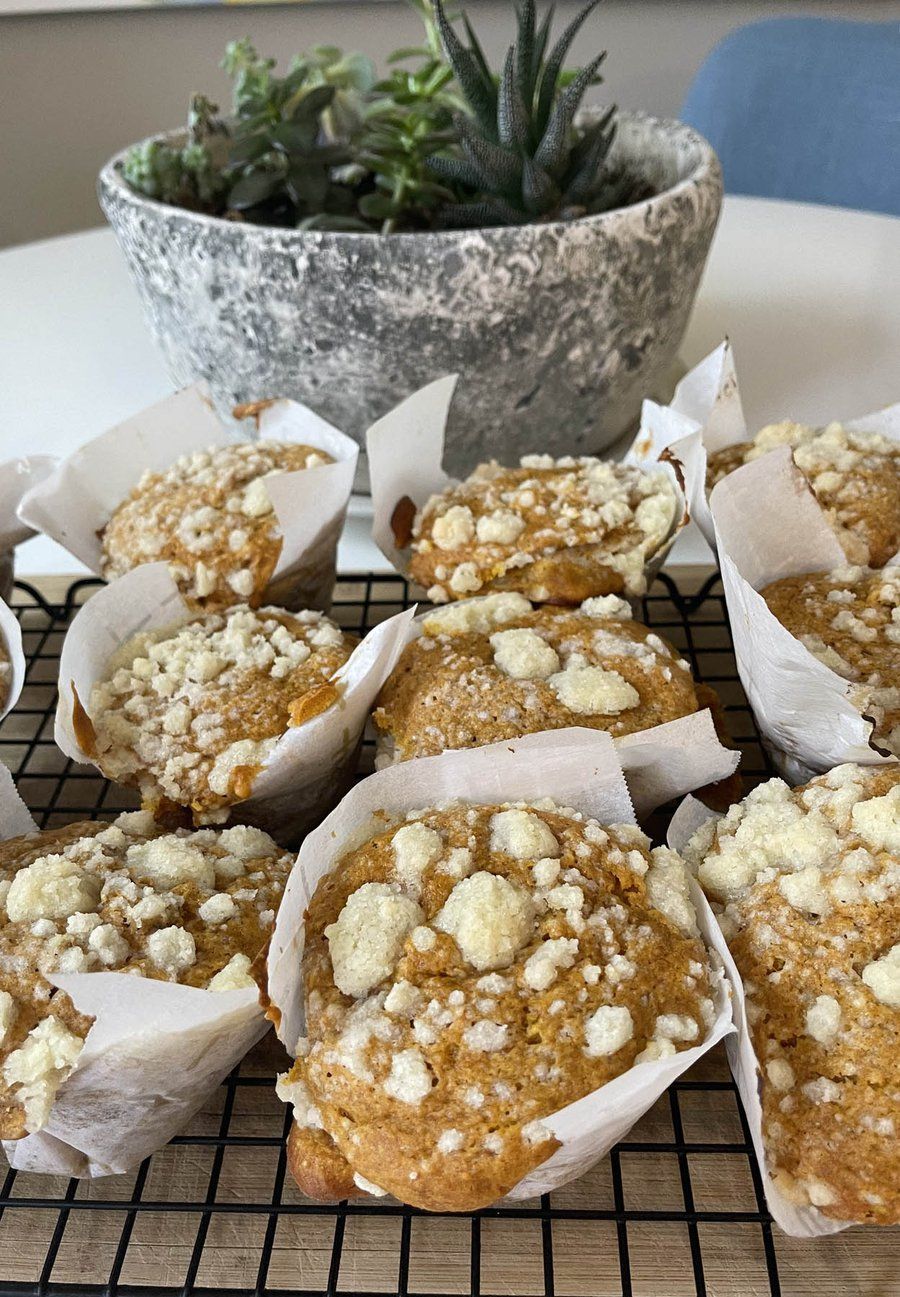 Sourdough Pumpkin Muffins
Prep Time
---
30 Minutes

Cook Time
---
35 Minutes

Total Time
---
1 Hour 5 Minutes

Yield
---
Makes 12 Muffins

Ingredients
< FOR THE CRUMB TOPPING >
3 T Butter (melted)
1/2 Cup Granulated Sugar
1/2 Cup All Purpose Flour
< FOR THE DRY INGREDIENTS >
2 Cups All Purpose Flour
1 Cup Granulated Sugar
2 tsps Baking Powder
1/2 Teaspoon Baking Soda
1/2 Teaspoon Salt
1 Tablespoon Cornstarch
2 T Lemon Juice (fresh)
2 T Cinnamon
1/4 Teaspoon Nutmeg
< FOR THE WET INGREDIENTS >
1 Can (15 oz.) LIBBY'S 100% Pure Pumpkin
1 Stick Unsalted Butter (melted & cooled)
2 Eggs
1/2 Cup Sourdough Starter Discard
3 T Sour Cream
1 Teaspoon Vanilla Extract
3/4 Cup Golden Raisins (optional)
---
Directions
Crumb topping: Place the melted butter, flour and sugar in a bowl and use a fork to mix until it becomes a coarse crumble. Set aside.

Preheat the oven to 350°F. Line a 12 count muffin tin with paper liners AND grease generously to prevent sticking. This is key to removing the muffins without them sticking or breaking.

Dry ingredients: In a large mixing bowl combine the flour, sugar, baking soda, baking powder, corn starch, lemon juice and salt with a fork. Set aside.

Wet ingredients: In a medium mixing bowl, whisk all the wet ingredients until smooth. Pour the wet ingredients into the dry ingredients and stir until just combined.

Divide the batter evenly into 12 muffins and sprinkle the top with the crumble topping. Make sure to press the crumble, gently, on the top of the batter.

Bake for 30-35 minutes or until a toothpick inserted into the center of a muffin comes out clean. Let muffins cool in the tin for 10 minutes before removing to cool on a cooling rack.