Hello Urban Cookery readers!
Today's blog post is brought to you by the sourdough starter that keeps on giving! My husband made a loaf of his homemade Sourdough bread, which he learned how to make from the infamous quarantine home baker's book of choice: "Flour Water Salt Yeast". If you're interested in bread making and learning the science behind it (and actually having success with it), I highly recommend you check this book out.
But anyway, with this incredible giant loaf of Sourdough, my first thought was: Grilled Cheese.
When quarantine first started, getting bread delivered was nearly impossible, and all of our local bakeries were closed…. so out of sheer necessity for our weekly dose of carbs, the hubby learned to make bread, and I got to experiment with cheeses as they became available for delivery from our supermarkets. Throughout this process, I finally cracked the code of the combo of cheeses that I think works best for a Grilled Cheese, and came up with a few simple and tasty ways to amp up that combo!
First things first – to toast the bread, you must spread a thin even layer of mayonnaise on both sides and toast both sides on a flat top, griddle, or even cast iron pan. Use mayonnaise and not butter – it just works better, trust me.
As for the cheese, the combo we discovered we love most, is the blend of a Sharp Cheddar (preferably Cabot's Seriously Sharp Cheddar) and Gruyere. I shred them both and do 1/2 Cheddar and 1/2 Gruyere per sandwich. The sharpness of the cheddar balances out the buttery flavor of a gruyere and I think it makes for an incredibly flavorful tasting sandwich.
If you want to keep the sandwich as a pure grilled cheese, you can stop here….but for a fancier style, I added homemade caramelized onions with fresh thyme, some Mirin and a little garlic. The caramelized onions add a nice sweetness to the salty cheese, and the thyme adds a beautiful herbal note to round it all out.
For and even EXTRA bonus of flavor, you can add a thin layer of ham or prosciutto into the mix!
Some other permutations I have tried were: thin sliced tomato, turkey instead of ham, raw spinach leaves, sautéed spinach leaves mixed in with the caramelized onions (delish), and of course, bacon. You can kinda mix and match all of these different flavors and see for yourself which you like best.
This is a great dish to make for parties (cut the sandwiches into bite-sized appetizer sized pieces), kids love eating them, and it's a quick meal to make for lunch when you're in a rush.
Let me know your favorite grilled cheese combos and cheeses – email me at sara@urbancookery.com
Enjoy!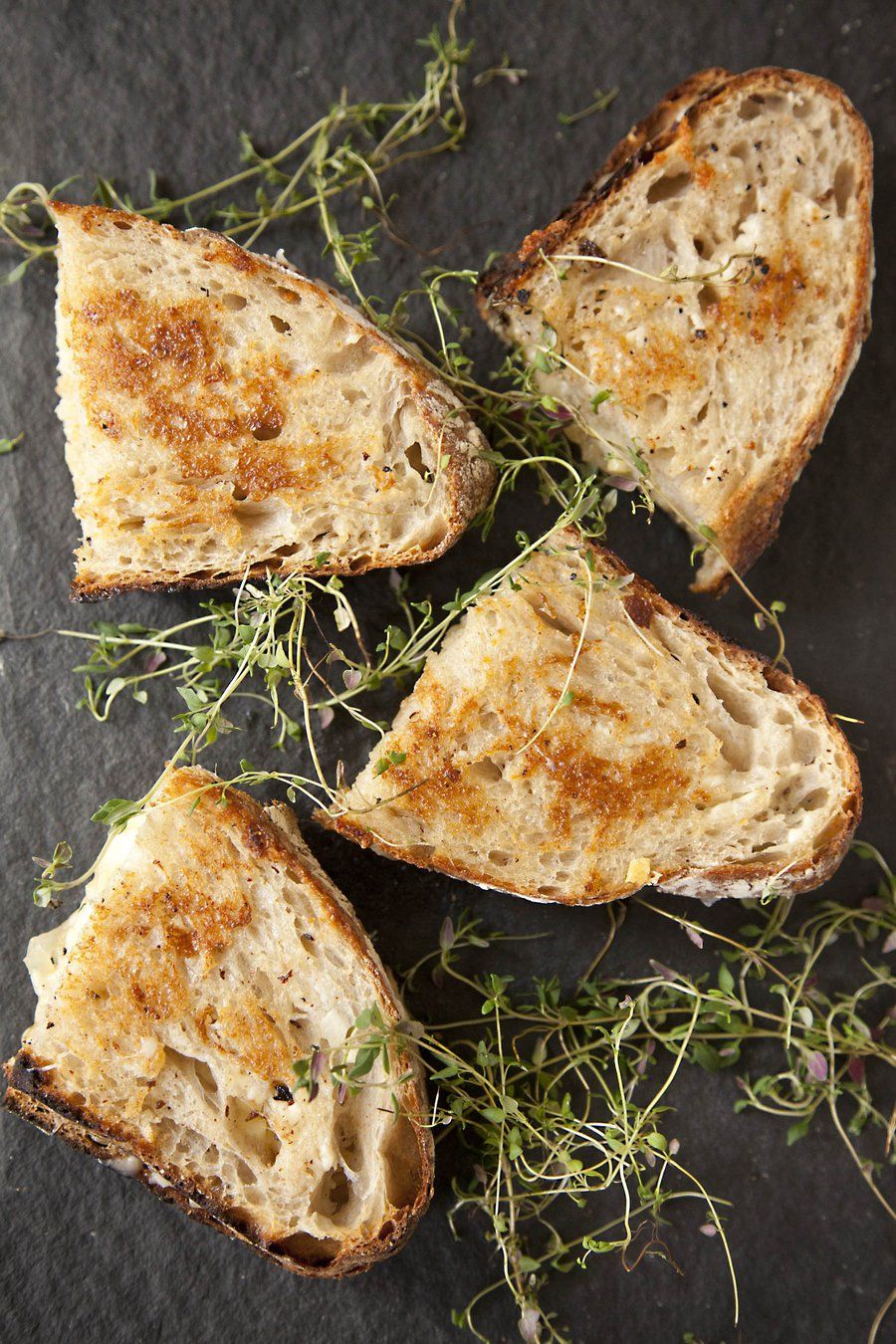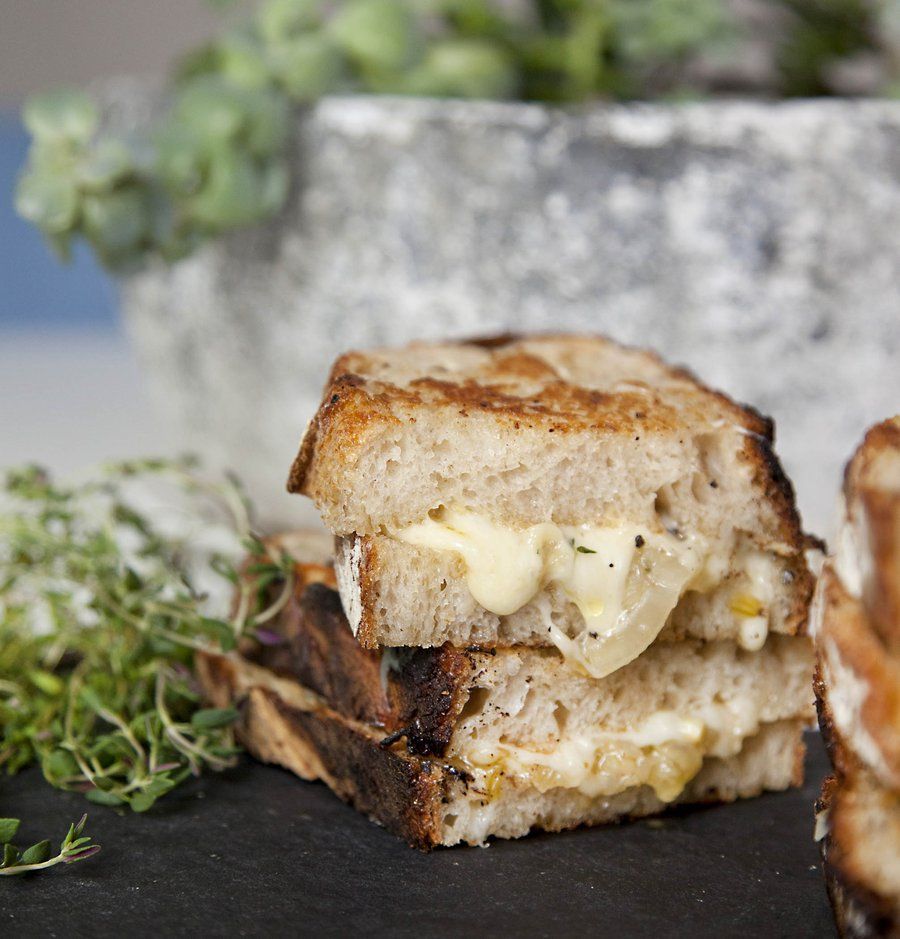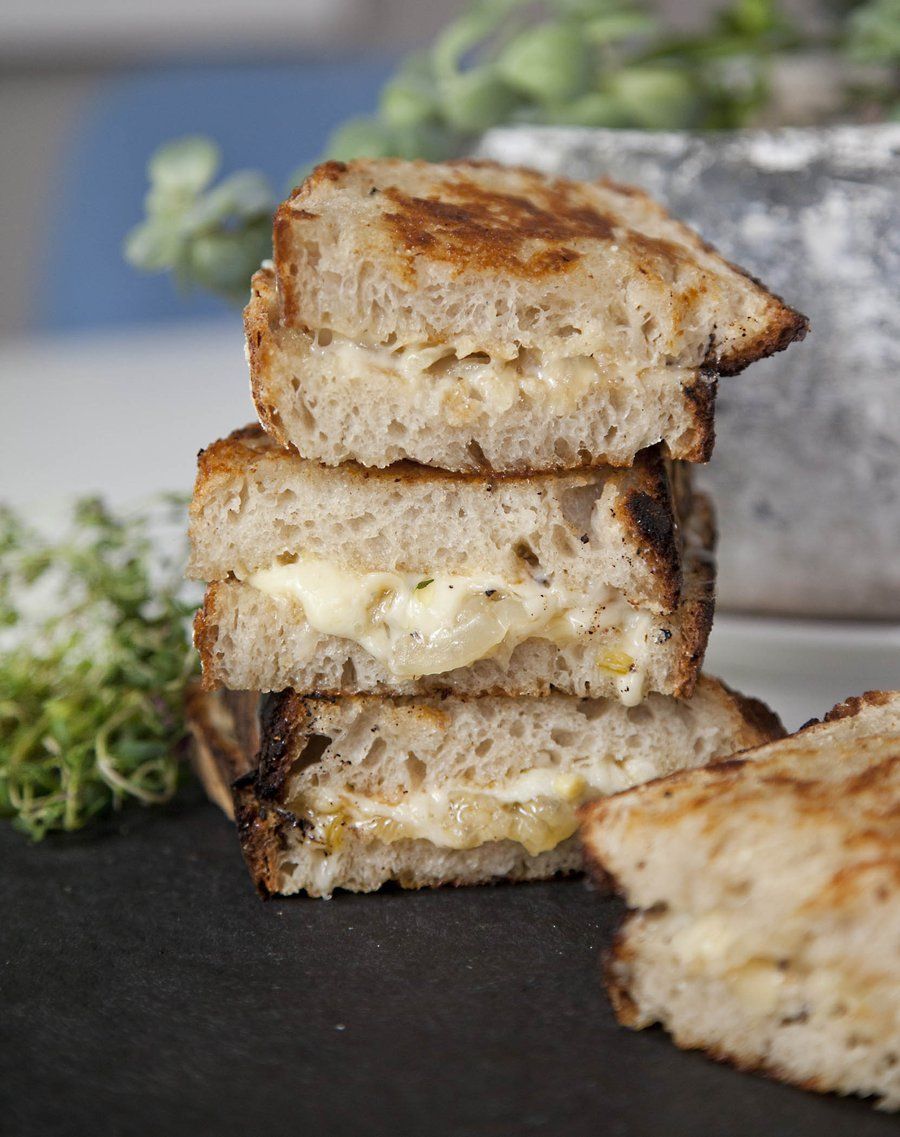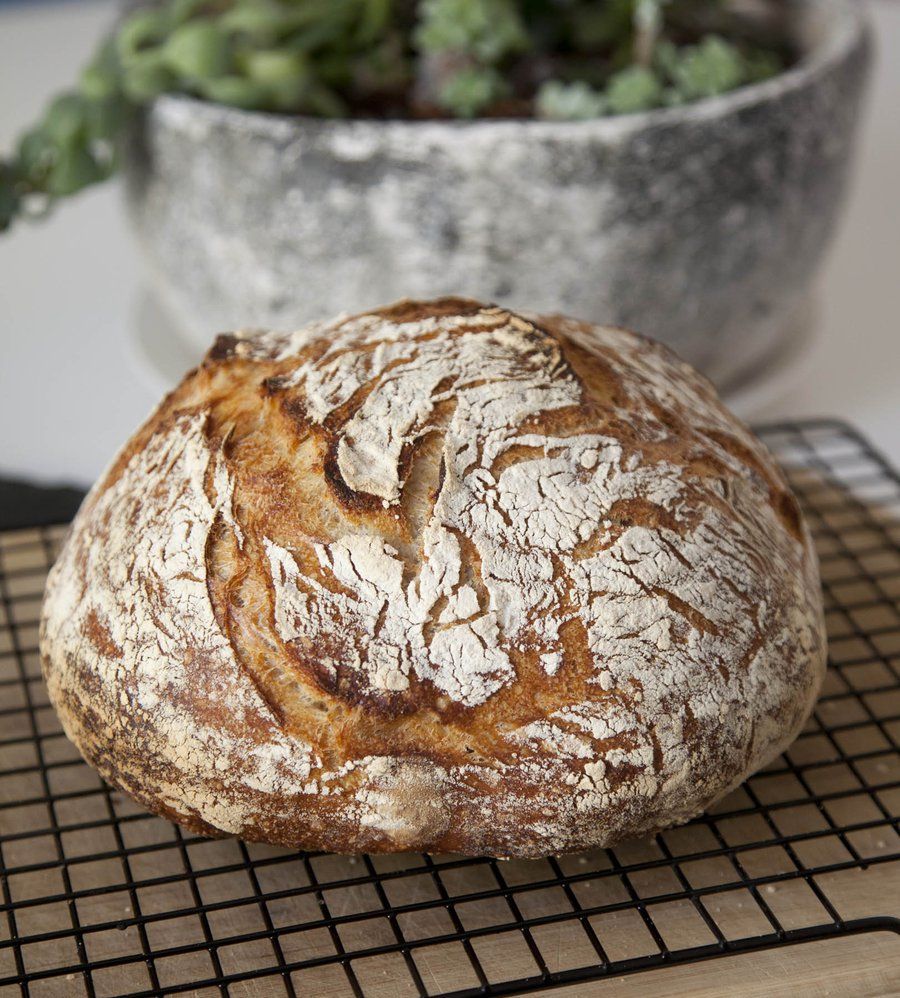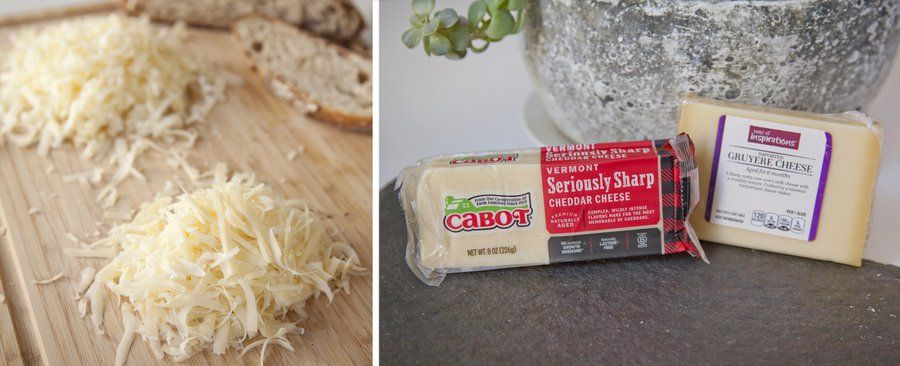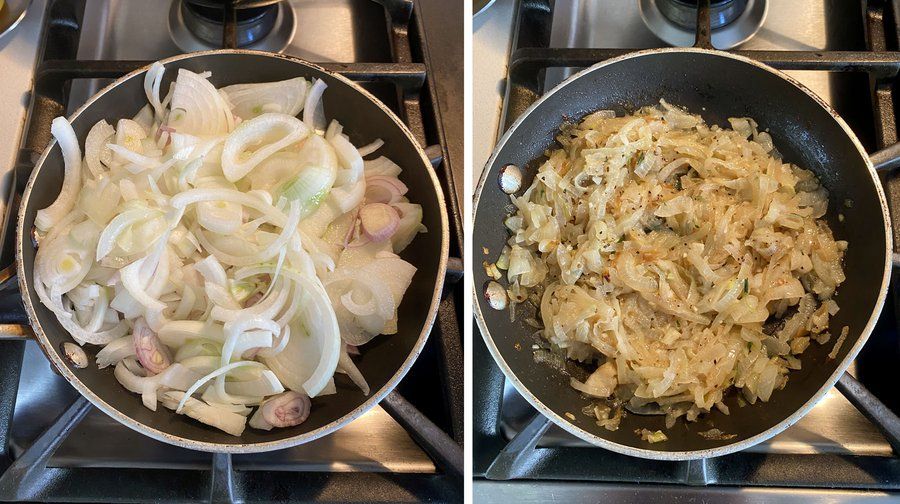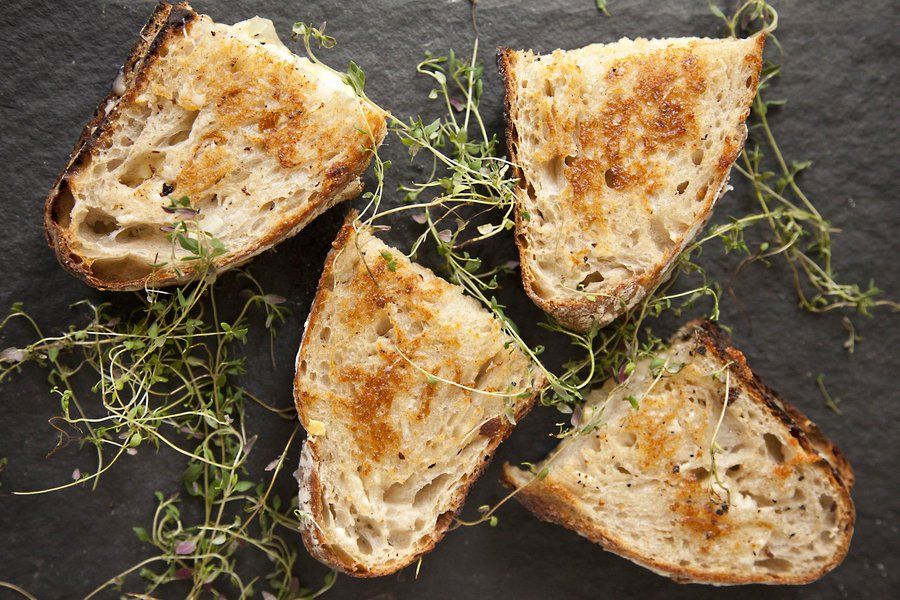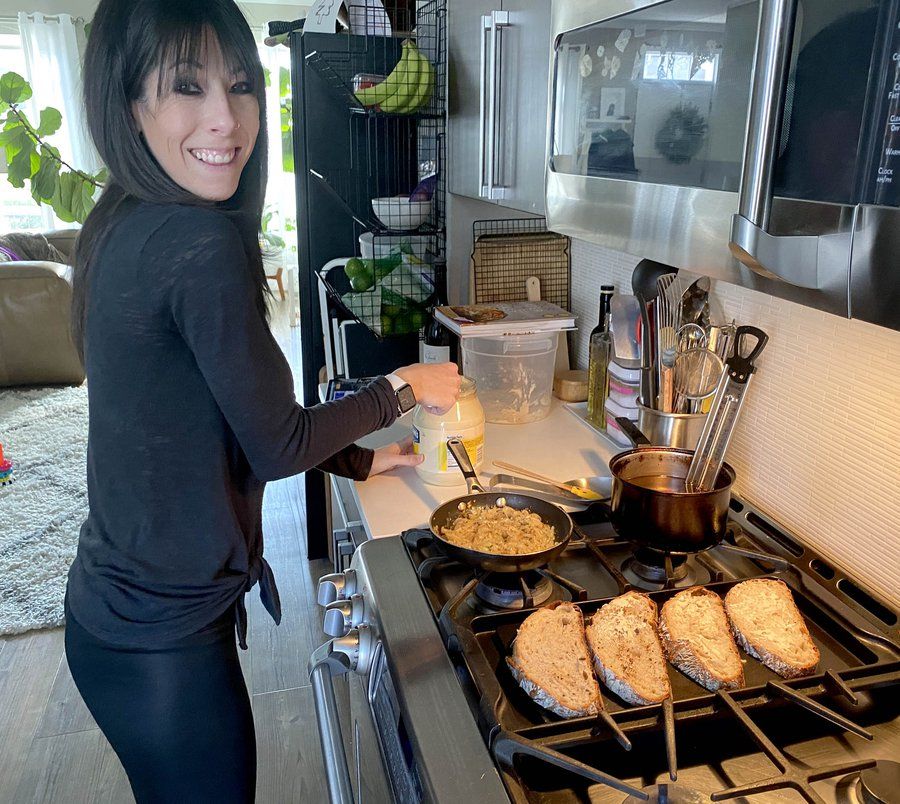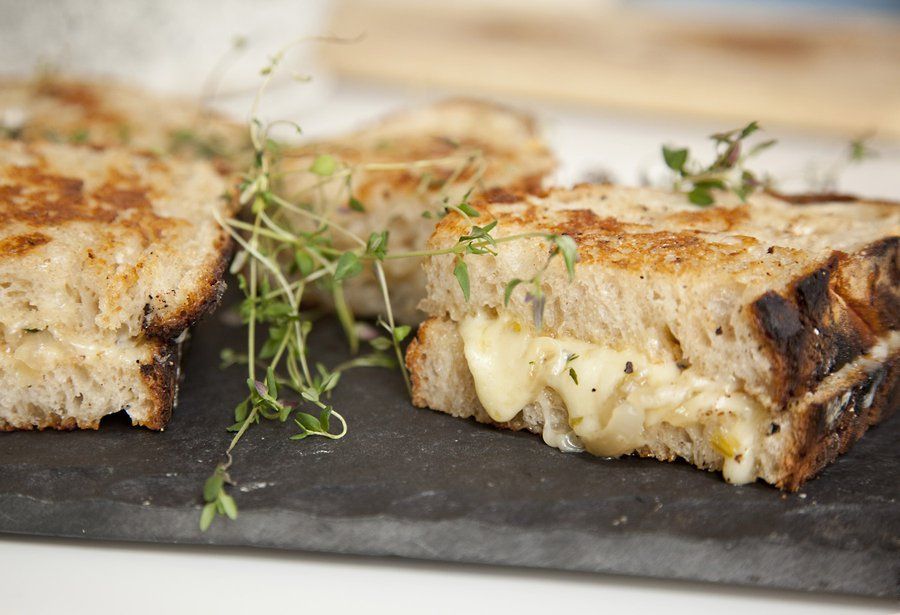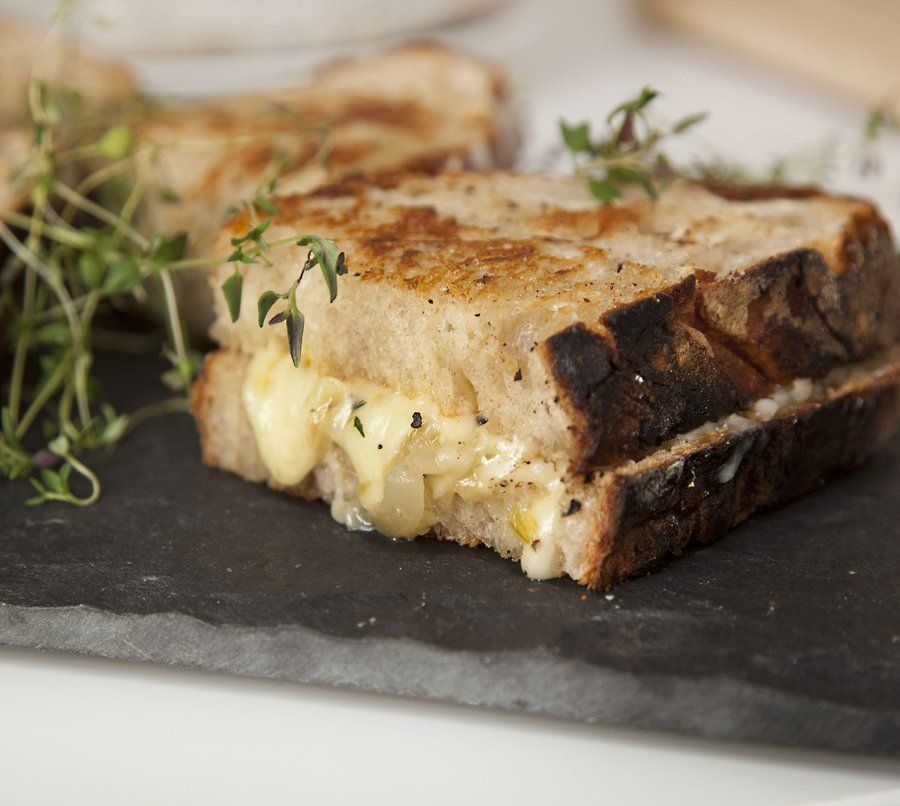 Sourdough Grilled Cheese Sandwiches
Prep Time
---
15 Minutes

Cook Time
---
1 Hour

Total Time
---
1 Hour 15 Minutes

Yield
---
Makes 6 large sandwiches

Ingredients
3 Cups Onion (sliced thin)
1/2 Cup Shallot (sliced thin)
1 Tablespoon Butter
1 Tablespoon Canola Oil
1 Garlic Clove (minced)
1 Tablespoon Mirin
1 Teaspoon Fresh Thyme Leaves
1/2 Teaspoon Black Pepper
1/4 Teaspoon Salt
12 Slices Sourdough Bread (cut into 3/4" slices)
Mayonnaise
8 oz Sharp White Cheddar (Shredded - preferably Cabot's "Seriously Sharp")
8 oz Gruyere (Shredded)
---
Directions
For the Caramelized Onions: In a medium sized saute pan, add in your butter and canola oil and heat over a medium heat. Once the butter has melted, add in your onion and shallot and cook on a medium heat, stirring frequently for about 35 minutes. Your onions should be super soft and almost jam like. At this point, add in your garlic, mirin, thyme, pepper and salt. Cook another 5 minutes, stirring more, then remove from the heat.
For the Sandwiches: Heat up a flattop, cast iron pan, griddle, or whatever you typically make your grilled cheeses on. Divide your shredded cheeses and onions evenly so you can make 6 sandwiches.
Spread an even layer of mayonnaise on both sides of your bread. For each sandwich: Place two pieces of bread on your griddle and cook until golden brown. Flip the bread over and on one piece of bread add your cheddar and a layer of the onions. On the other piece of bread, add your gruyere. Cook until the bread turns golden brown on the second side. Place one side on top of the other and press together. Remove from griddle, and cut up as needed. Repeat with remaining bread and cheeses!