Today's blog post is the epitome me of the adage; "keep it simple". Pan con Tomate - it's about a simple as it gets, and since it's so simple, the quality of the ingredients is the most important aspect. Crusty bread, tomato, garlic, salt, pepper and some olive oil is all it takes to make one of my favorite dishes.
The first time I had Pan con Tomate was at one of my favorite New York City restaurants that unfortunately has closed right around the start of Covid. It was the restaurant named Toro in the meatpacking district. Toro was known for their Barcelona inspired tapas menu and one of the dishes my husband and I would always order, would be their pan con tomate (they also happened to have the most incredible melt in your mouth Serrano Ham….but I digress).
After having Pan con Tomate, I looked it up on the internet because I wasn't sure how they achieved the tomato part on top…was it like a tomato puree? A sauce? Were there multiple ingredients? I was actually shocked to find out what it was. All it is is taking a tomato, cutting it in quarters, and rubbing the flesh side on a cheese grater until you get this smooth puree-like substance. You stop grating once you get to the skin and you discard the skin. It's literally JUST tomato pulp, and yet it is so incredibly flavorful. Since the tomato is the main source of flavor, it going without saying that using high quality, ripe tomatoes is key.
The next 4 ingredients are also essential: bread, salt, pepper and Olive Oil. There is also the element of garlic, but garlic is garlic if you ask me (I have yet to find one type of garlic superior to another). The bread needs to be cut thick (I'd say at least 1/2") and can be a Sourdough, a Country Batard, Italian Bread, French Bread – whatever you like, but it should be toasted lightly on one side and be able to hold up and not get soggy immediately.
For the salt – since you're using the salt in a "finishing" fashion I prefer a finishing salt like Maldon or Fleur de Sel, or a super flakey Sea Salt (not a dense flake). Maldon is probably my favorite salt of all time and would be my suggestion for this dish in particular.
For the pepper – I love a course pepper such as Malabar Pepper – it's incredibly flavorful and has a great kick to it. Freshly ground black pepper is also a great option!
As for the Olive Oil…this is one thing we never skimp on in our house. We have been getting our olive oil from a vineyard in Napa Valley, California ever since we visited 7 years ago. Da Vero has my absolute favorite Olive Oil, and I highly suggest you try it if you're a fan of super high quality Olive Oil (and your drizzle it on everything from salads to desserts like we do). We order the Estate Extra Virgin Olive Oil - we've tried the lemon Olive Oil but it wasn't my favorite. However, I'll summon my inner Ina Garten when I say, "if you don't have the Olive Oil squeezed from the Olives of an 800 year old tree, store bought is fine." (har har)
To make the Pan can Tomate, you take your toasted bread, rub it down on the toasted side with your peeled garlic clove, top it with a thin layer of your tomato puree, sprinkle it with finishing salt and a little pepper, and a drizzle of olive oil. Done. Simple, no cooking, and so ridiculously flavorful.
If you want to amp it up even more, you could top it with fresh julienned basil, or some burrata on top but to be honest, the original version is really just fantastic on its own!
Enjoy!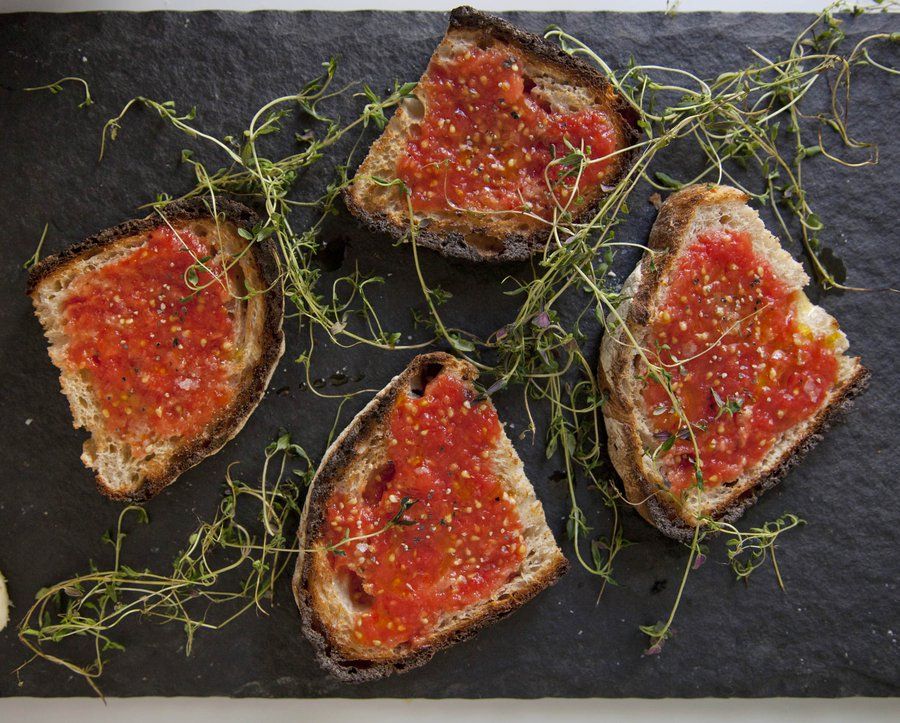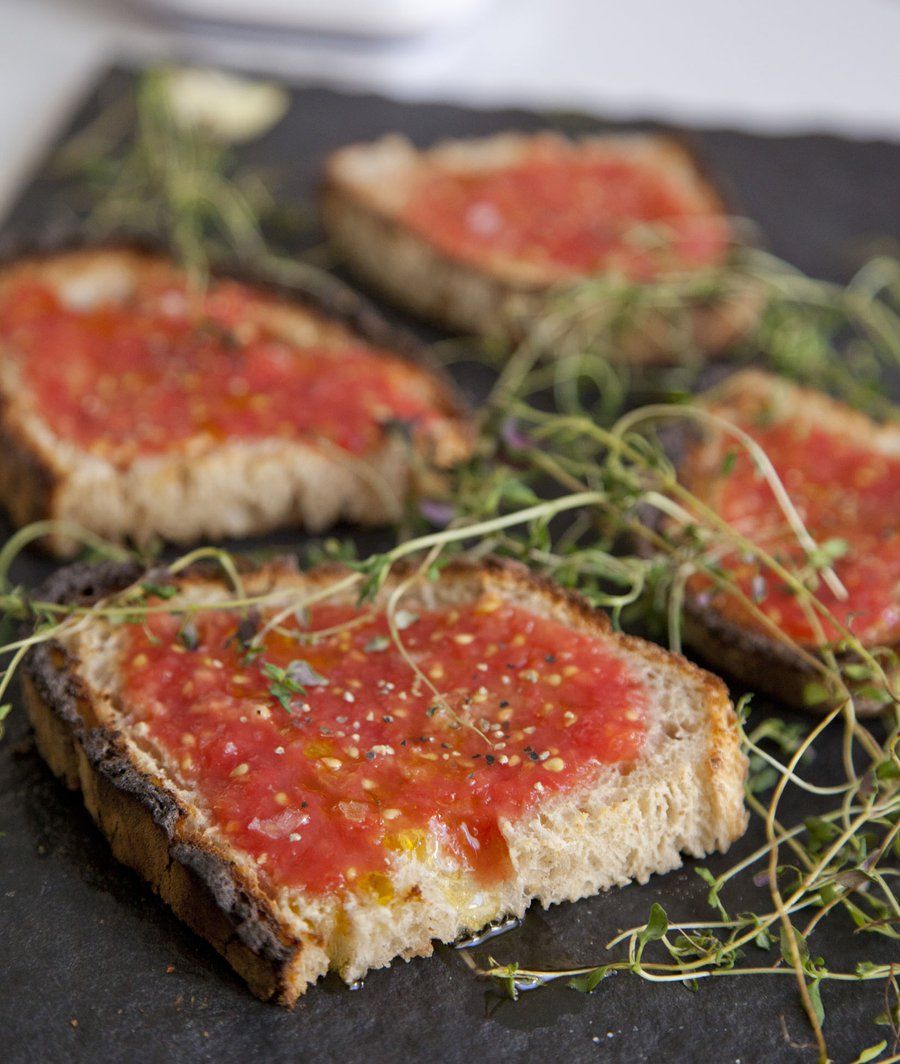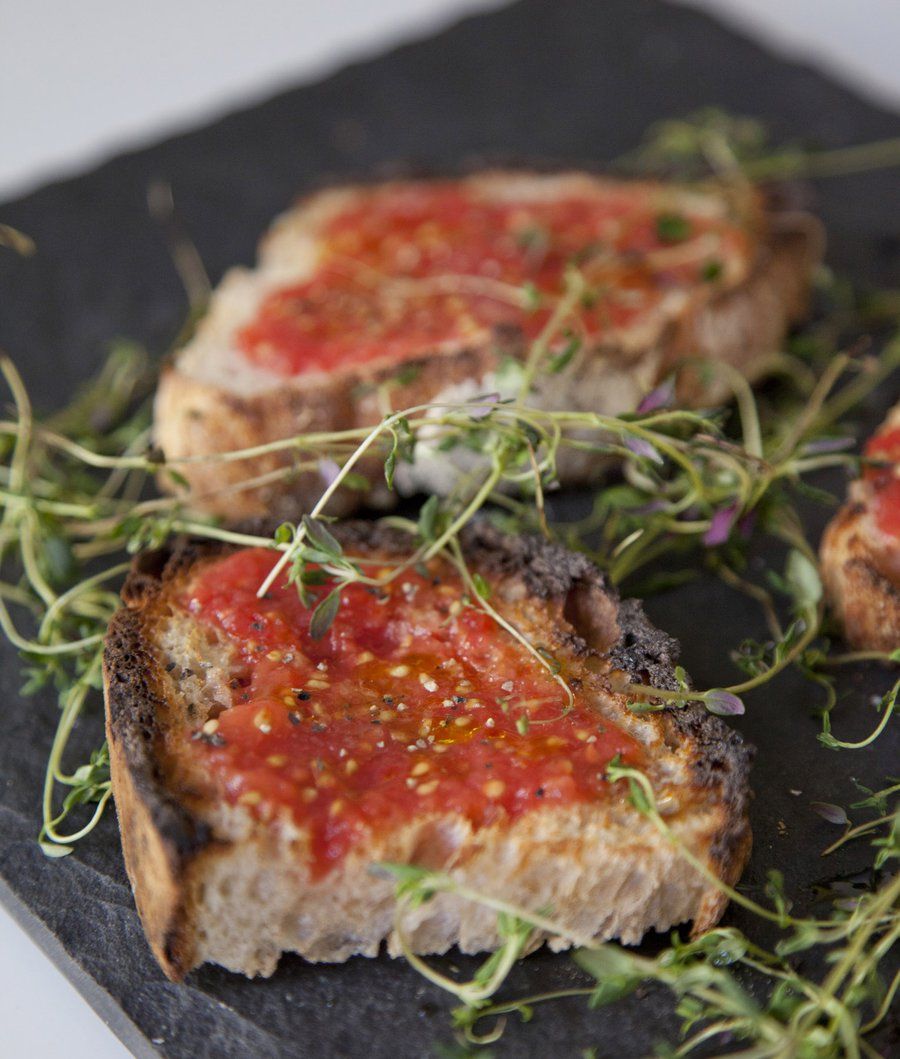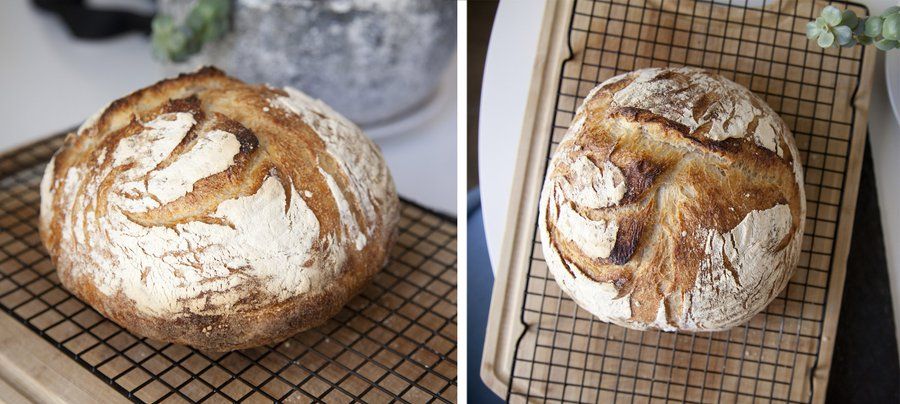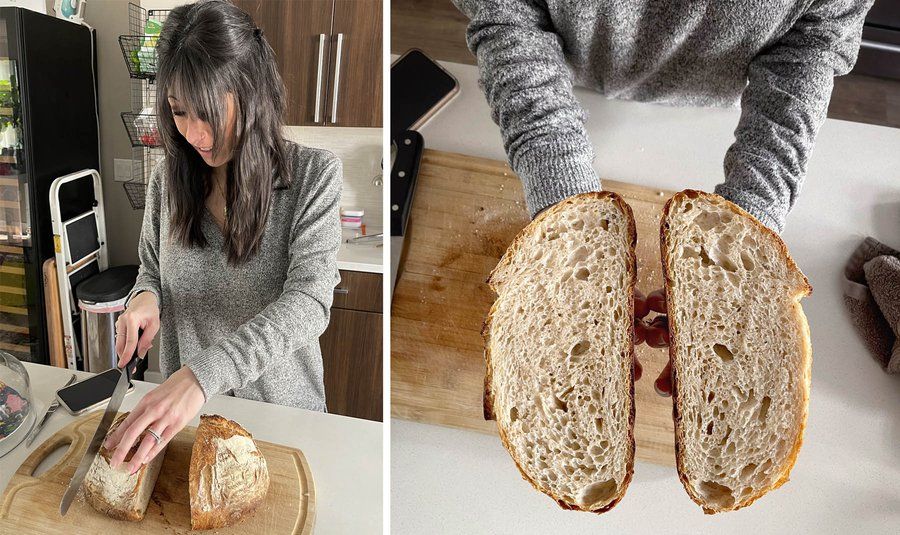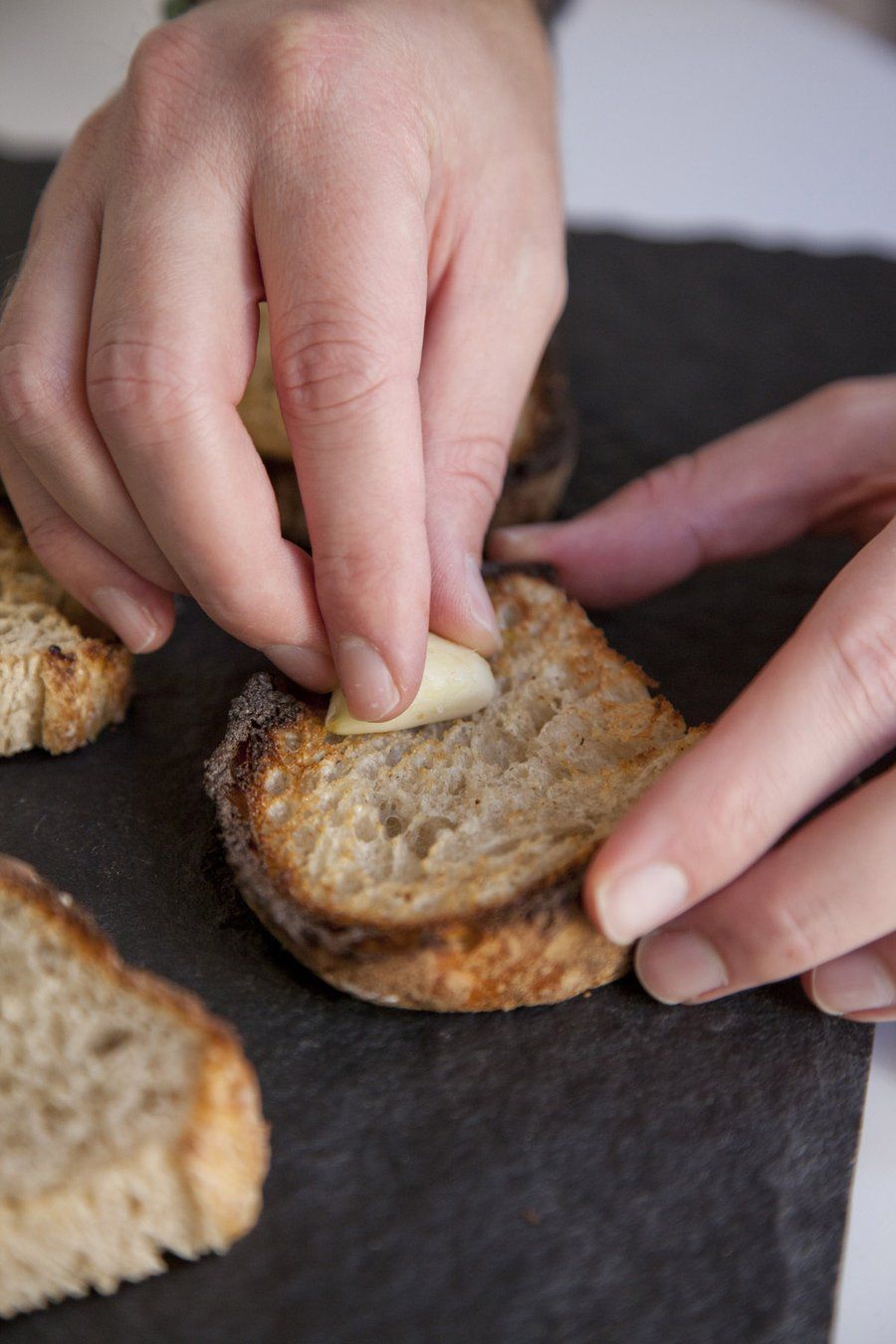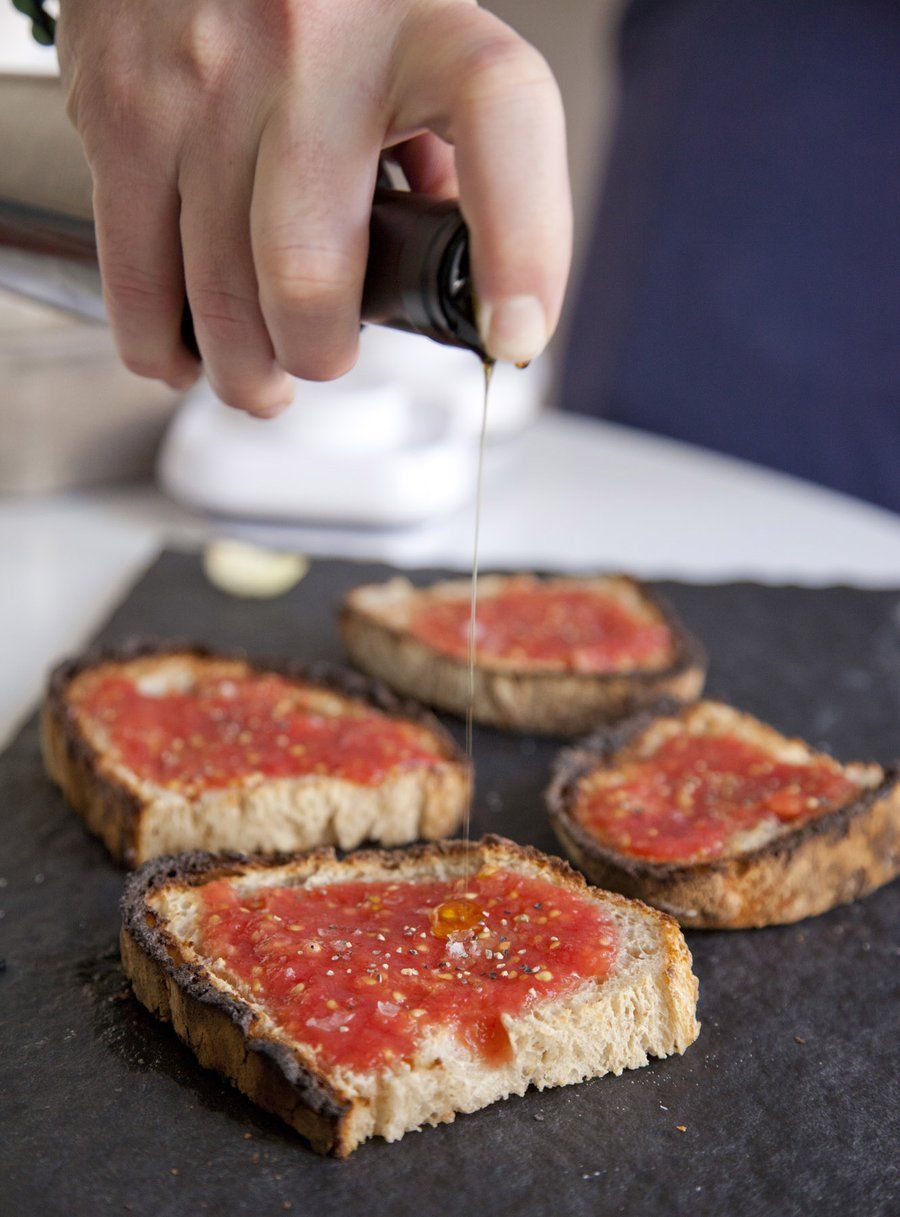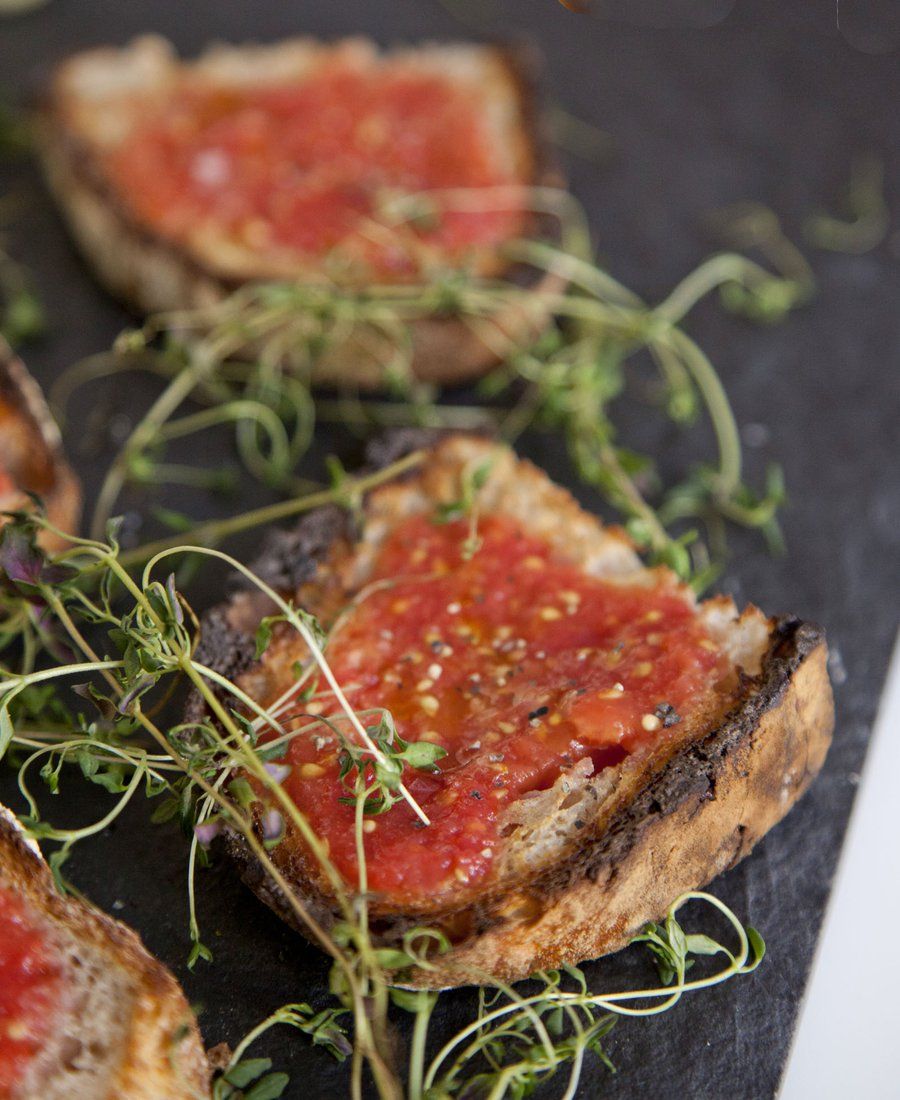 Pan Con Tomate
Prep Time
---
10 Minutes

Total Time
---
10 Minutes

Yield
---
Serves 4

Ingredients
4 Slices Sourdough Bread (cut 1" thick)
1 Garlic Clove
1/2 Cup Tomato Puree (from about 2 tomatoes)
Black Pepper
Maldon Salt (or other flakey sea salt)
Extra Virgin Olive Oil
---
Directions
Toast your bread on one side under your oven's broiler until golden brown. Rub a peeled piece of garlic on the toasted side of the bread.
Grate your tomatoes through a box grater/cheese grater -- grate everything except the skin (discard the skin).
Spoon some of the tomato mixture on the toasted side of bread. Top with pepper and Maldon salt. Drizzle with a little Olive Oil on top. Serve immediately.