I love Asian food, but every time we order in Chinese or Japanese food, I feel like I just consumed a metric ton of salt. I wind up drinking water like a camel the rest of the night because the salt is just out of control. So I decided tonight, I would cook an Asian themed dinner, and of course, with that I had to make one of my favorite dishes: Shrimp & Pork Dumplings.
This recipe is a Sara original....completely invented by me, after many trials and errors - trying to combine and elicit the best and most authentic dumpling taste. My local food store unfortunately only had wonton wrappers, which are basically the same thing as a dumpling wrapper, only square, not circular (but these are just nuances that an OCD chef would be annoyed about).
I love this recipe - it's really got that great umami flavor and the dipping sauce is AMAZING (another Sara original *pats myself on the shoulder twice*). I do add more Sriracha to the sauce than is listed, but taste as you make it and adjust to fit your palate :)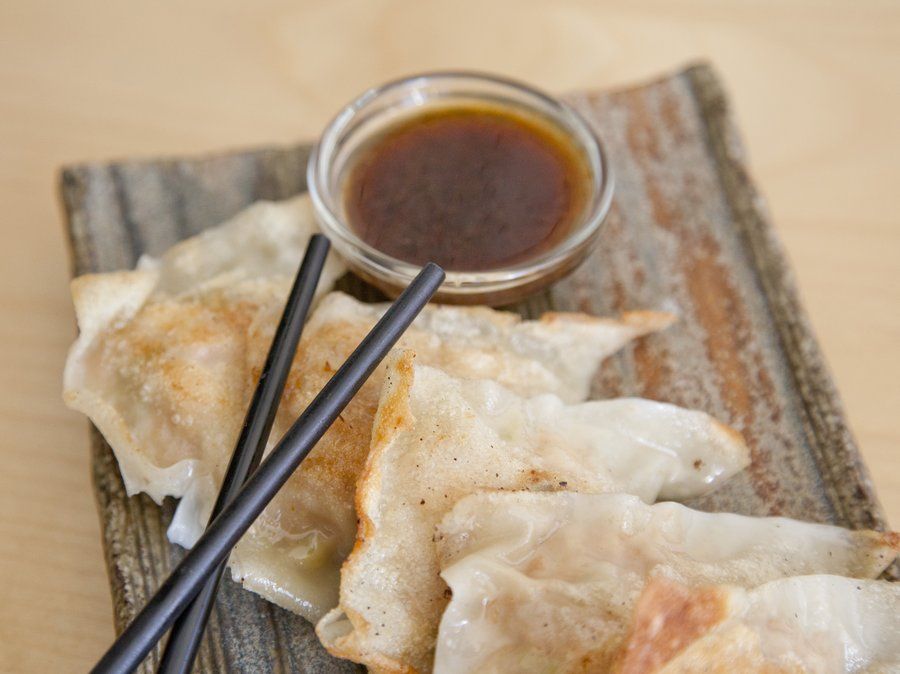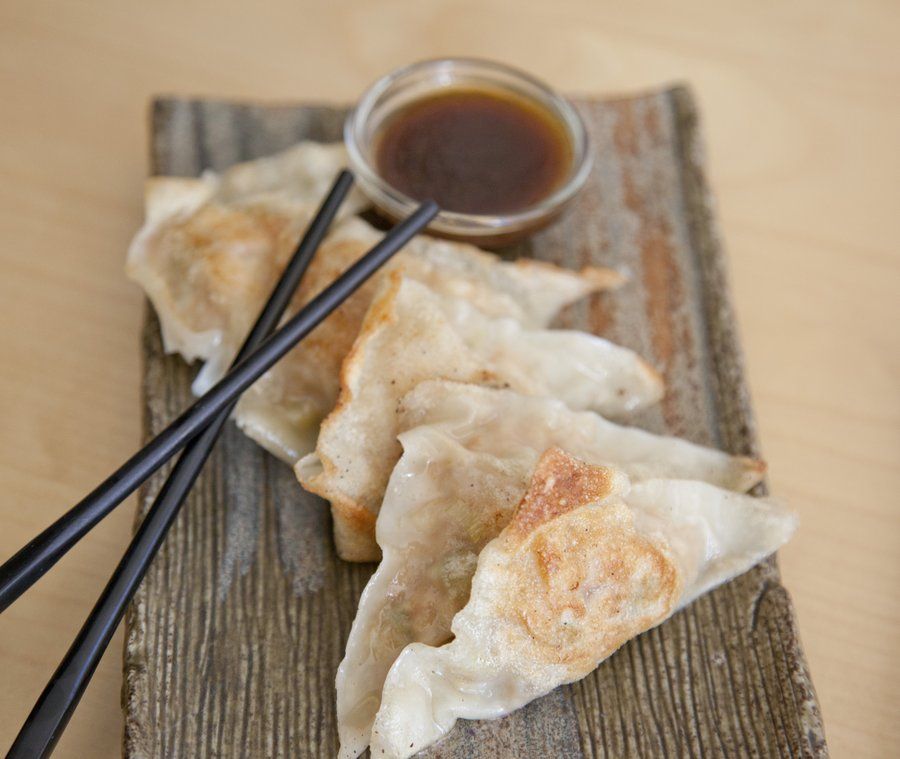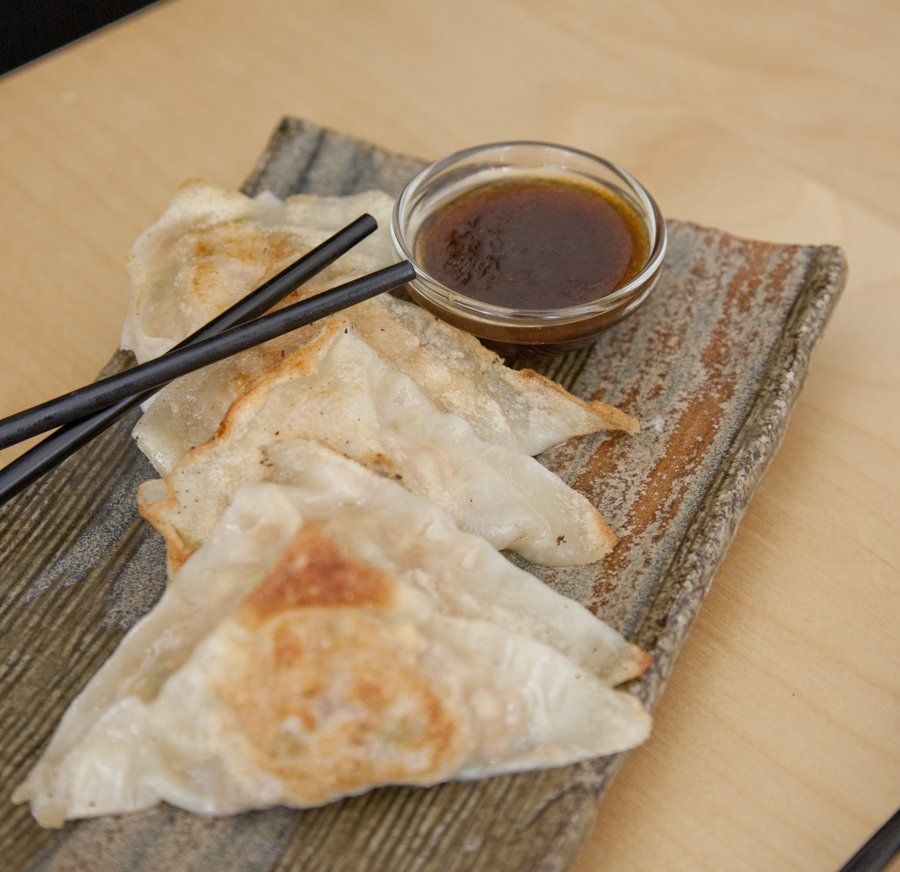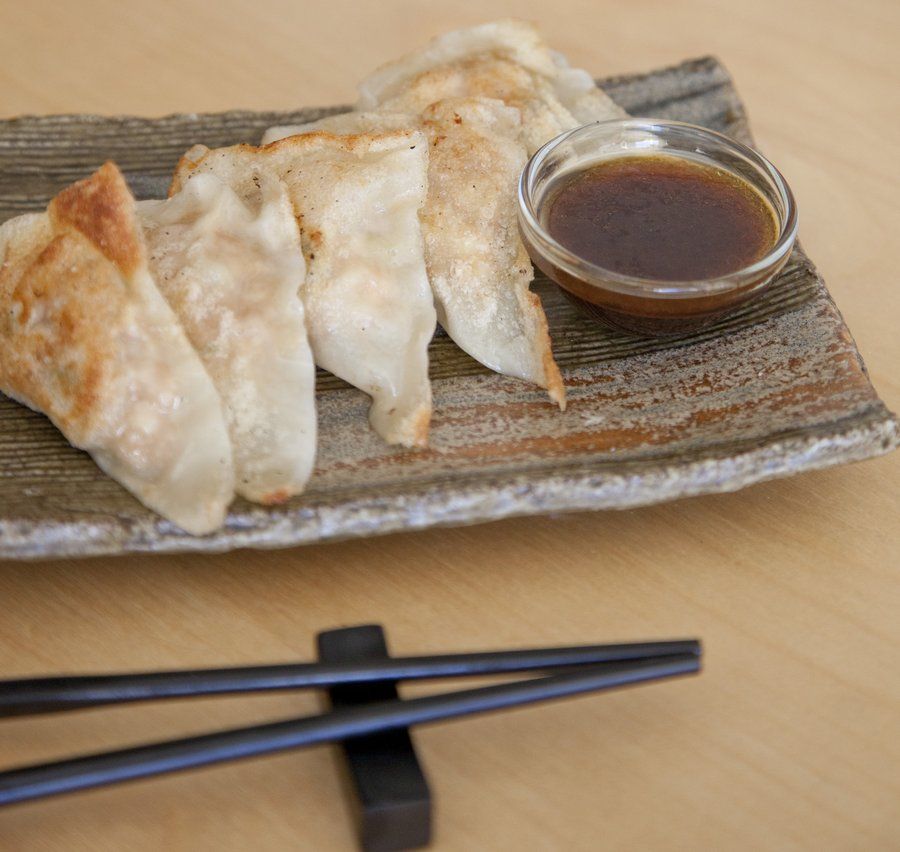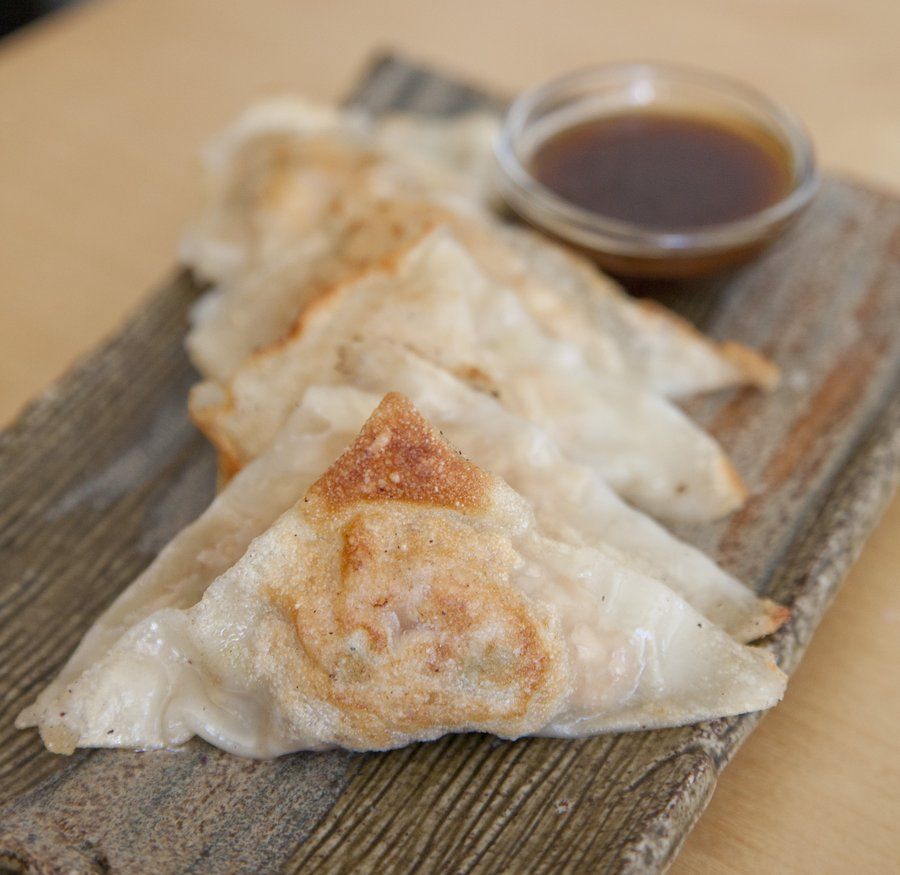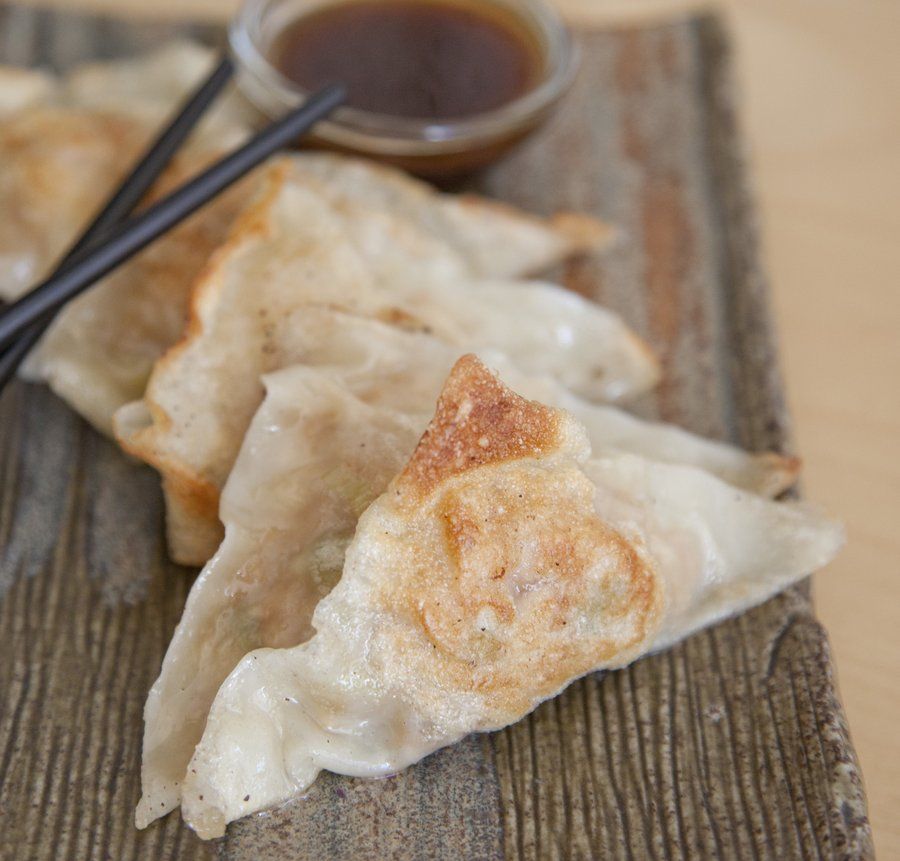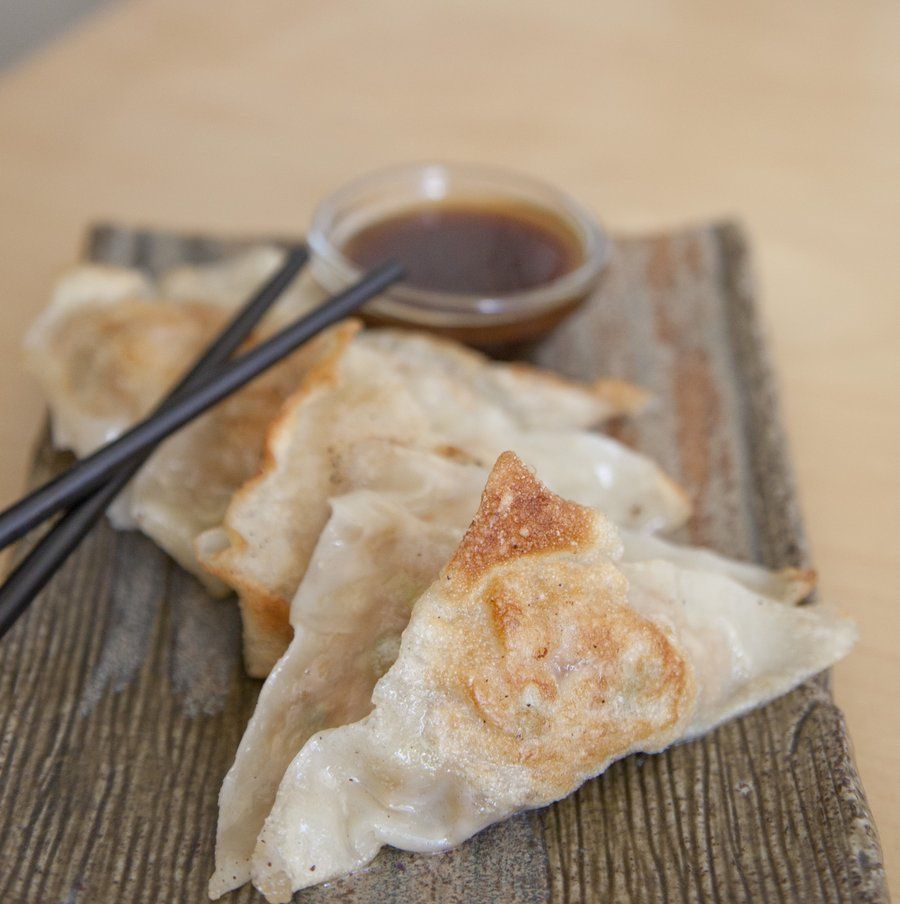 Shrimp & Pork Dumplings
Prep Time
---
35 Minutes

Cook Time
---
10 Minutes

Total Time
---
45 Minutes

Yield
---
20 Dumplings

Ingredients
12 minced Shrimp (large, peeled and deveined)
4 oz Ground Pork
1 tsps Ginger Powder
2 Tablespoon sliced thin on a bias Scallion
1 minced Garlic Cloves
2 tsps Soy Sauce
1 tsps Sesame Oil
2 Tablespoon Cornstarch
1 tsps Rice Vinegar
1/2 tsps Sriracha
1 Package Dumpling Wrappers
---
Directions
Mix together all ingredients (except the dumpling wrappers). Place 1 tablespoon of filling in the center of the wrapper. With your finger, lightly wet 2 adjacent edges of the wrapper and carefully close the wrapper around the filling (making a triangle). Repeat til all filling is used up.
Bring a large pot of water to a boil. Drop in a few dumplings at a time and remove from the water once they've floated to the top. Once you've cooked all your dumplings this way - you can eat them as is, or proceed on to the next step.
Heat a large skillet with just enough canola oil to coat the bottom of the pan. Once hot, add in your dumplings and cook a little on each side just to lightly brown. Serve alone or with a dipping sauce (recipe below).
Dumpling Dipping Sauce
Prep Time
---
2 Minutes

Total Time
---
2 Minutes

Yield
---
1/3 cup

Ingredients
1 tsps Sriracha
1/4 Cups Soy Sauce
2 tsps Sesame Oil
1/2 tsps Sugar
1/2 tsps Rice Vinegar
---
Directions
Whisk all ingredients together til combined.