My husband, Justin's favorite dish when ordering in Chinese Food is General Tso's. Given that I love him, and always want to appeal to his culinary wishes & desires, I decided to make said dish for hubbman tonight. While I am usually a purest when it comes to Chinese Food (I am all about the Steamed Chicken and Broccoli), I can't tell a lie.....this dish came out amazeballs.
The part I really like about this dish is the chicken is super crispy but remains moist on the inside - and I made the decision to cook with Chipotle Peppers instead of the usual Thai Red Chilies used by take-out joints. The smokiness and spiciness of the Chipotle Peppers, makes this sauce incredibly flavorful and works great with the Hoisin and Soy Sauce base.
You traditionally should make this dish completely in a wok (deep frying and all), but I currently do not own a wok so I did it in just normal cookware.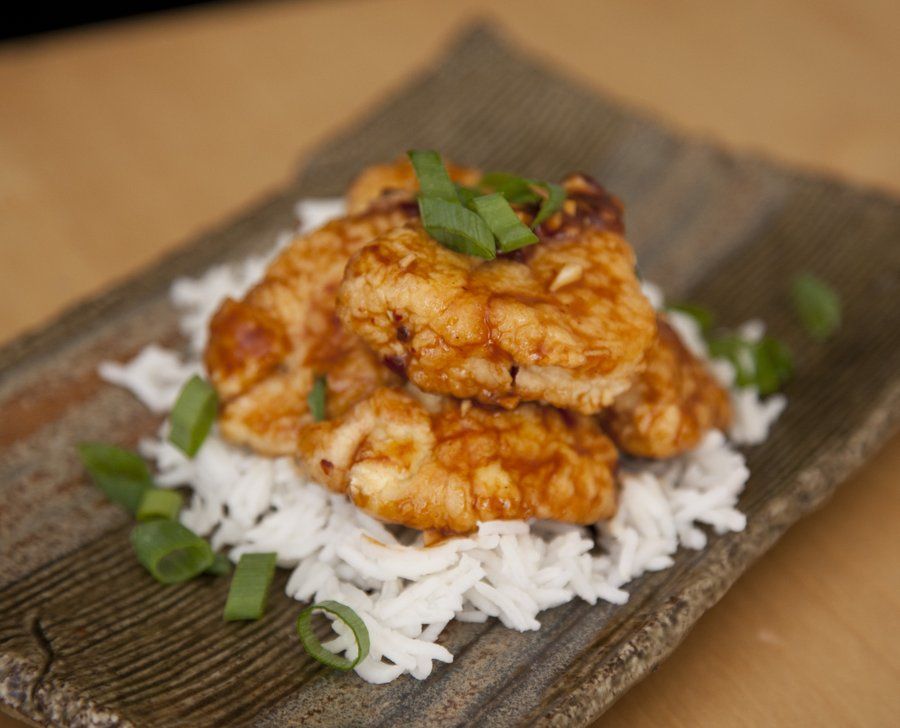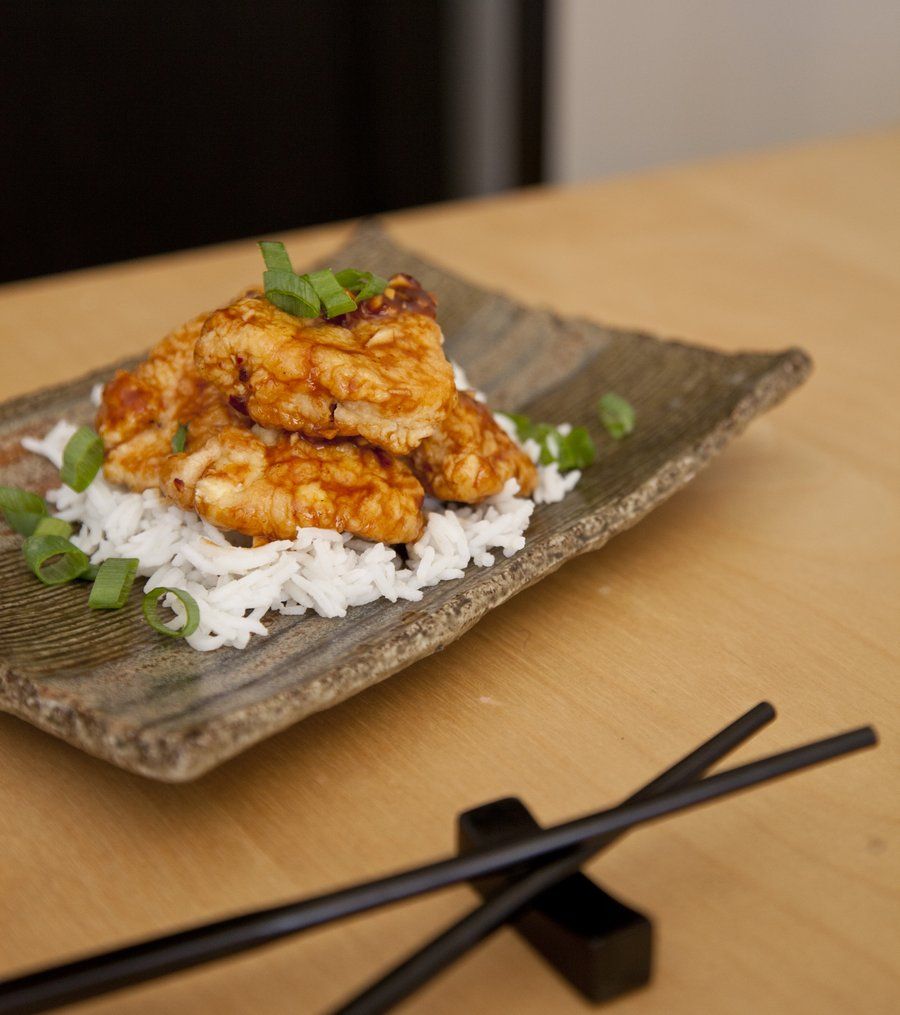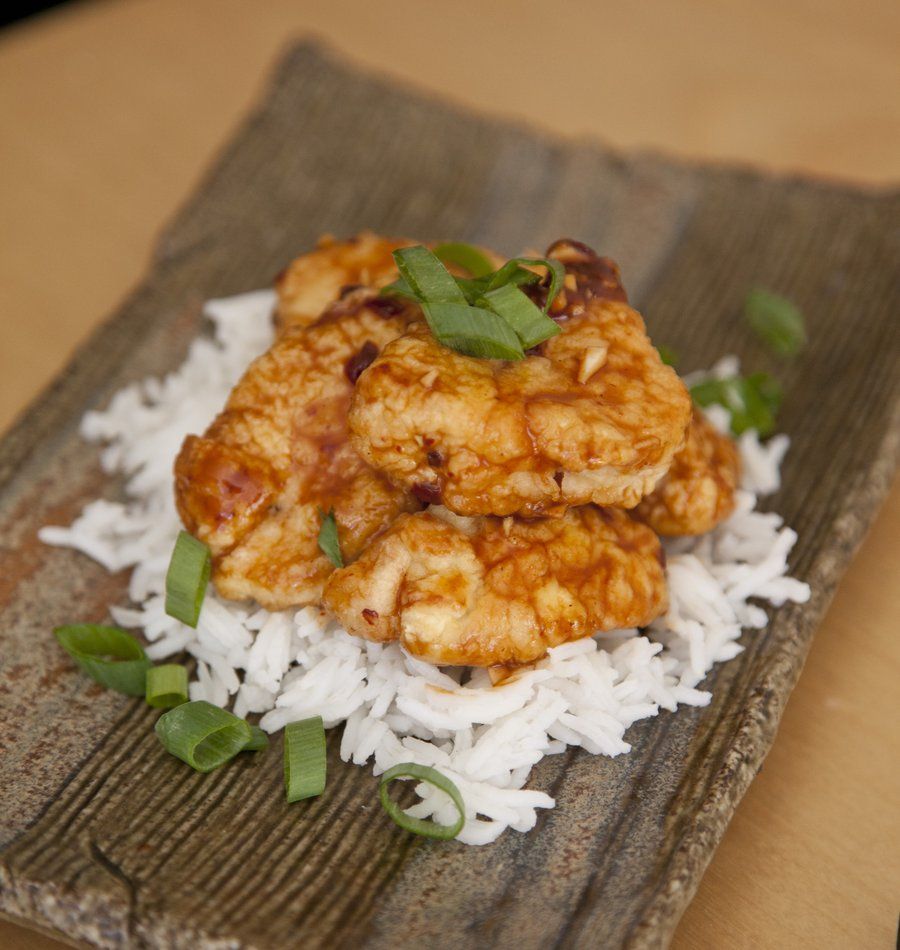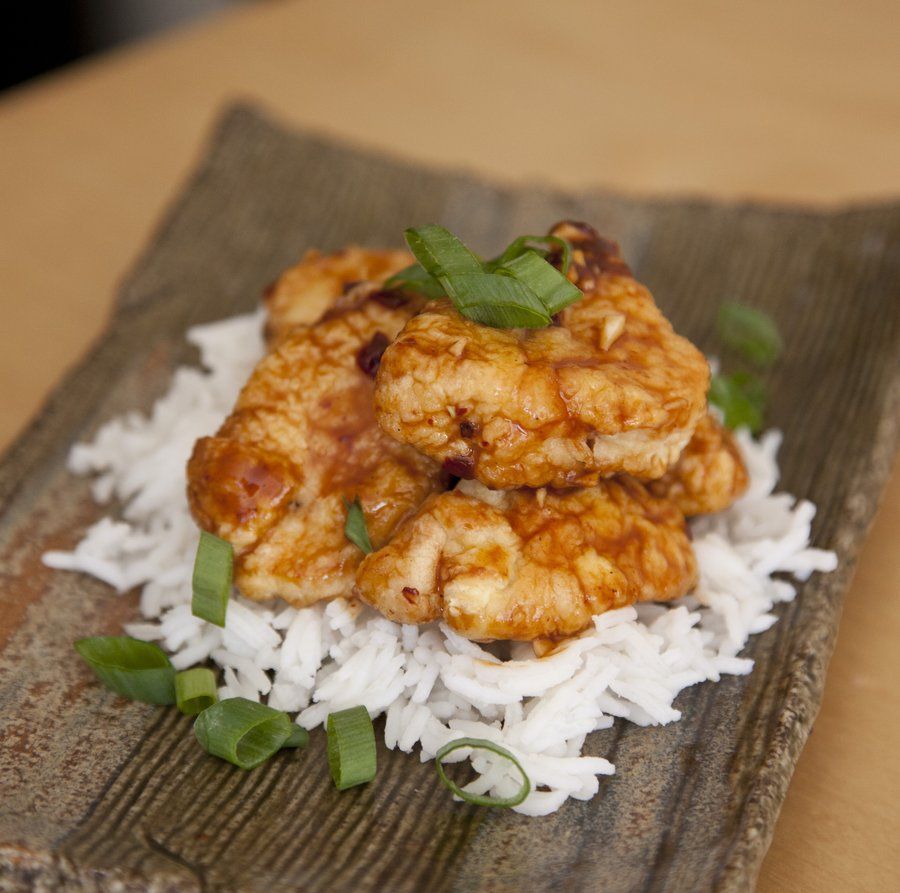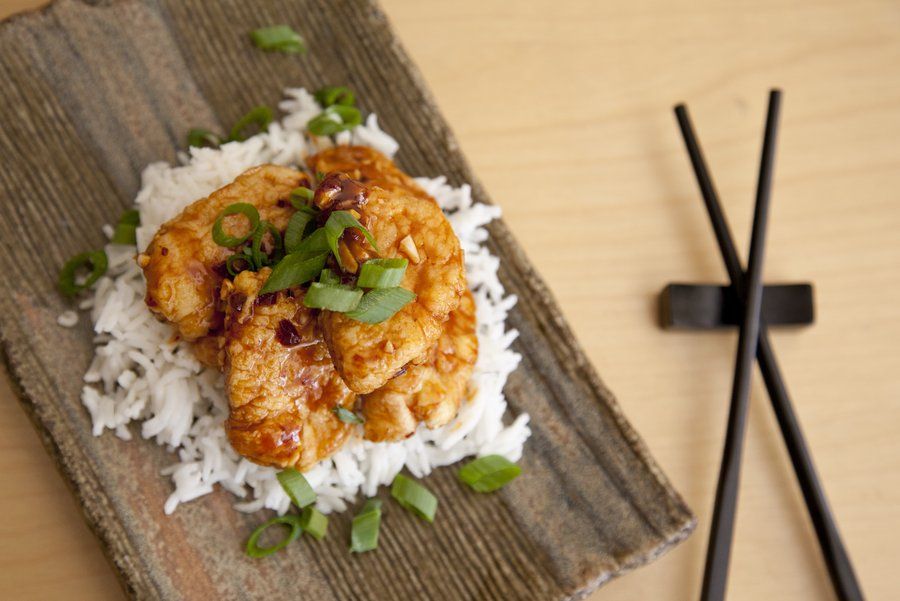 General Tso's Chicken
Prep Time
---
20 Minutes

Cook Time
---
20 Minutes

Total Time
---
40 Minutes

Yield
---
Serves 2

Ingredients
1 1/2 lbs Boneless Chicken Breast (cut into 1" cubes)
1 Egg
1/4 tsps Salt
1/4 tsps White Pepper
2 T Cornstarch
1 1/2 T Soy Sauce
1 1/2 T Hoisin Sauce
2 tsps Rice Vinegar
1 tsps Sriracha
1 Tablespoon Mirin
1 tsps Ground Ginger
2 minced Garlic Cloves
1 minced Chipotle Pepper in Adobo Sauce
1/2 tsps Sugar
Canola Oil (for frying)
5 T Cornstarch (for dredging)
3 sliced thin on a bias Scallions (to garnish)
---
Directions
In a large bowl whisk your egg with the salt and white pepper. Add in your cornstarch and chicken and toss so all the chicken is coated. Place in fridge while you make your sauce.
In a small bowl, whisk together your soy sauce, hoisin, rice vinegar, Sriracha, mirin, ginger powder, garlic, chipotle pepper and sugar. Let sit in fridge.
Heat up a deep fryer or enough oil in a pot to 350 degrees. On a plate, lay out about 5 Tablespoons of Cornstarch. Take your chicken and coat in cornstarch. Place in deep fryer and fry til golden brown - remove with a slotted spoon and let drain on a resting rack.
In a large saute pan, heat up your sauce from step two. Once hot, toss in your chicken til coated. Serve with thin sliced scallions.