My favorite cake of all time is a Classic New York Cheesecake. I am a purest when it comes to Cheesecakes....I don't need any fancy toppings, or any flavored cheesecakes, I just like the original, real deal. My first ever Cheesecake was consumed within the first month I moved to New York City. I was living in downtown Manhattan and decided that one day I was going to walk across the Brooklyn Bridge and try out Junior's Cheesecake in Brooklyn. (This sounds a lot like a P. Diddy "Making the Band" episode, but I assure you it's no such thing.....)
Well, to say that my experience at Junior's was an epiphany would be an understatement. I don't know if it was the hunger I built up from my insane walk, or if that cheesecake was the Second Coming, but either way, I became hooked on Cheesecake ever since. It's hard to find a good Cheesecake. Sometimes they're too heavy, sometimes they just don't have the right flavoring, or sometimes they don't have the kind of graham cracker crust I like. So with that, I give you my favorite recipe for cheesecake ever. This cheesecake comes out so light and airy, you will think you're a professional baker (at least that's what my ego tells me).
Feel free to top this cheesecake with your favorite berries, syrups, chocolate, etc. - but I give you my unadulterated, pure cheesecake in all it's glory.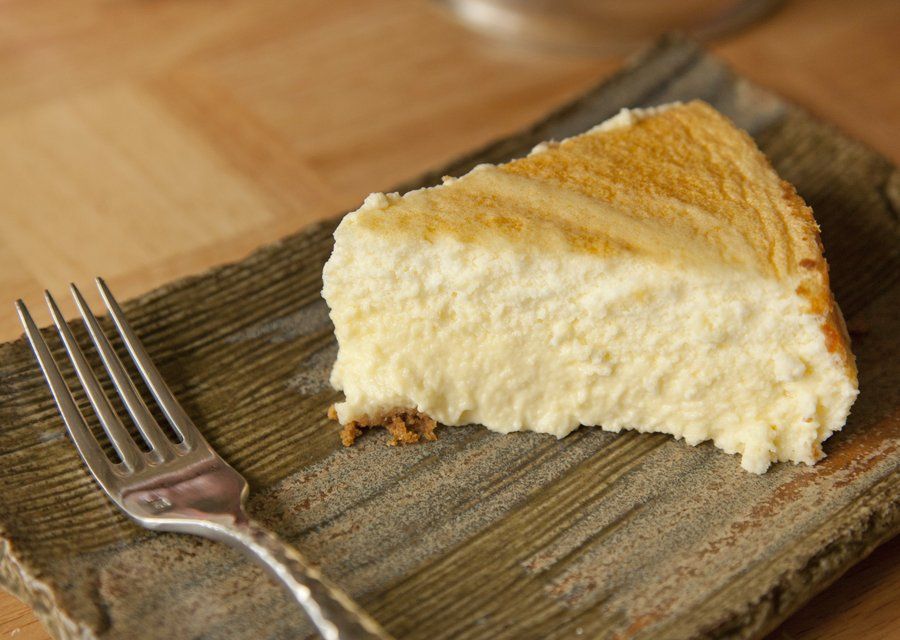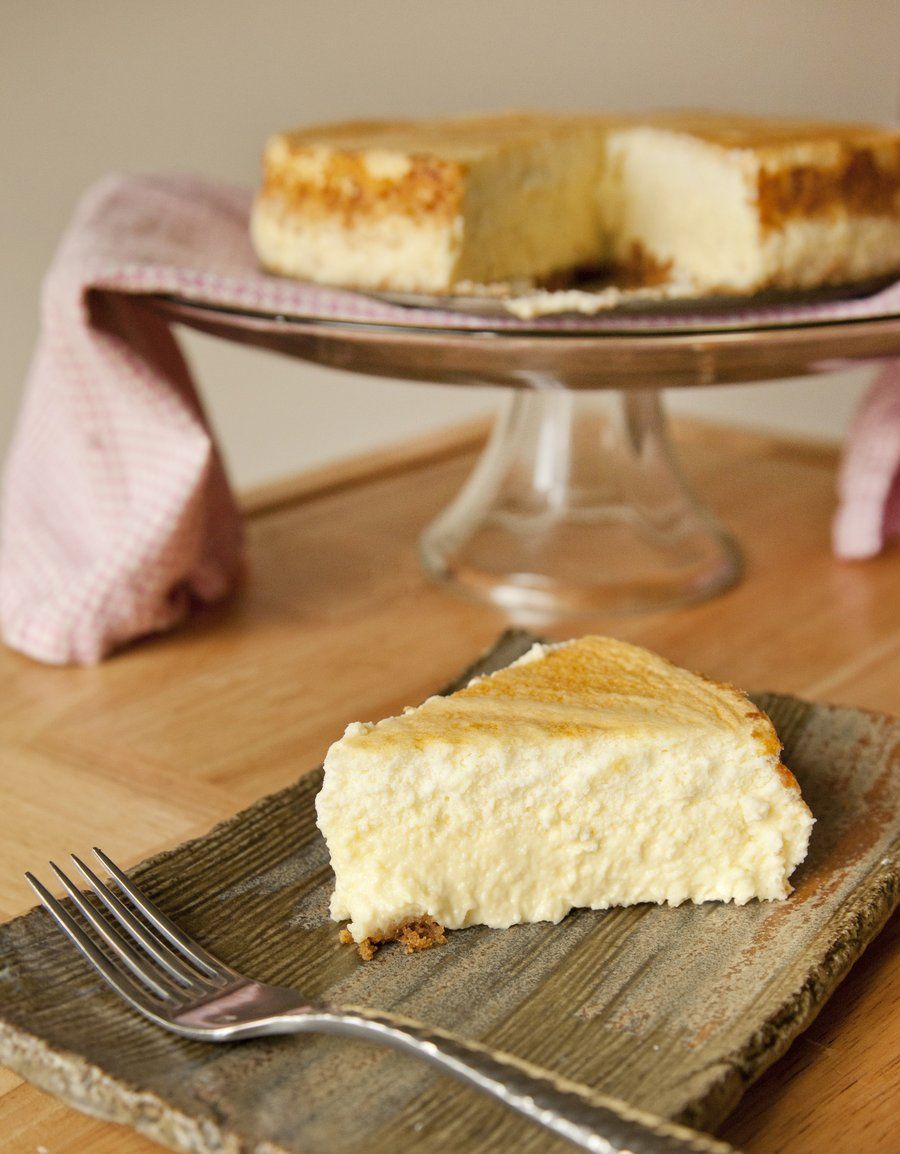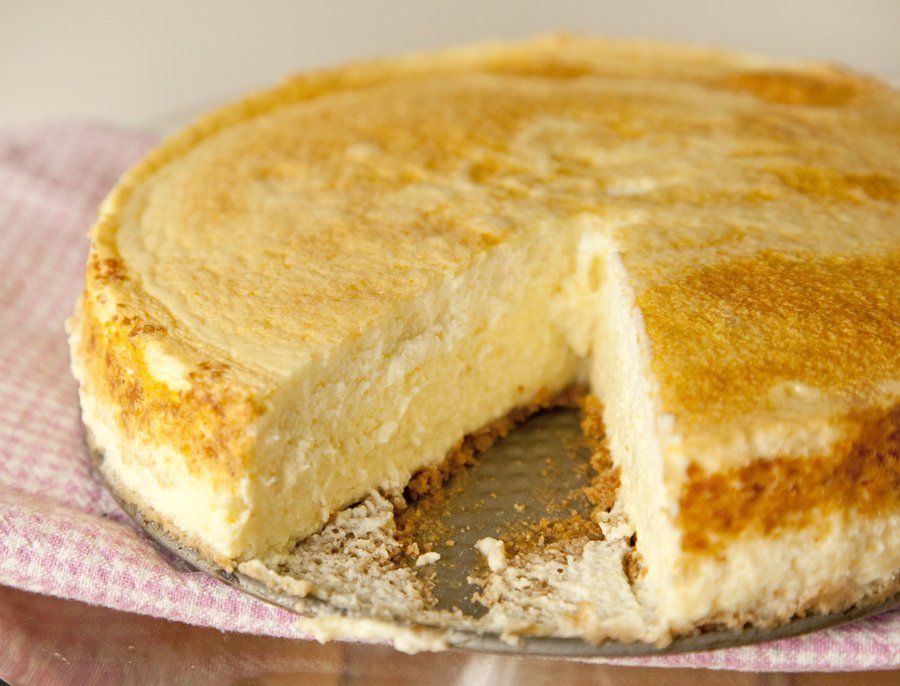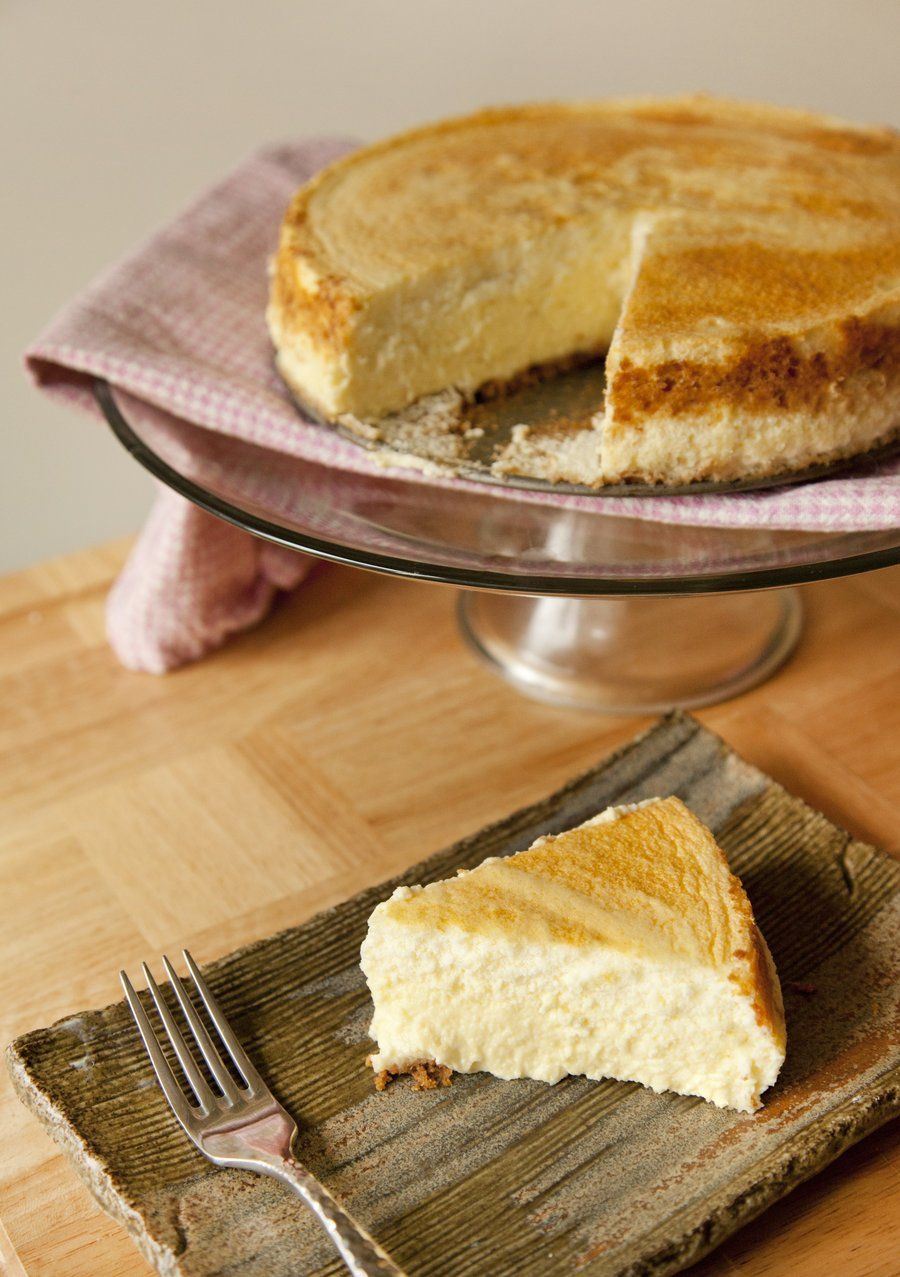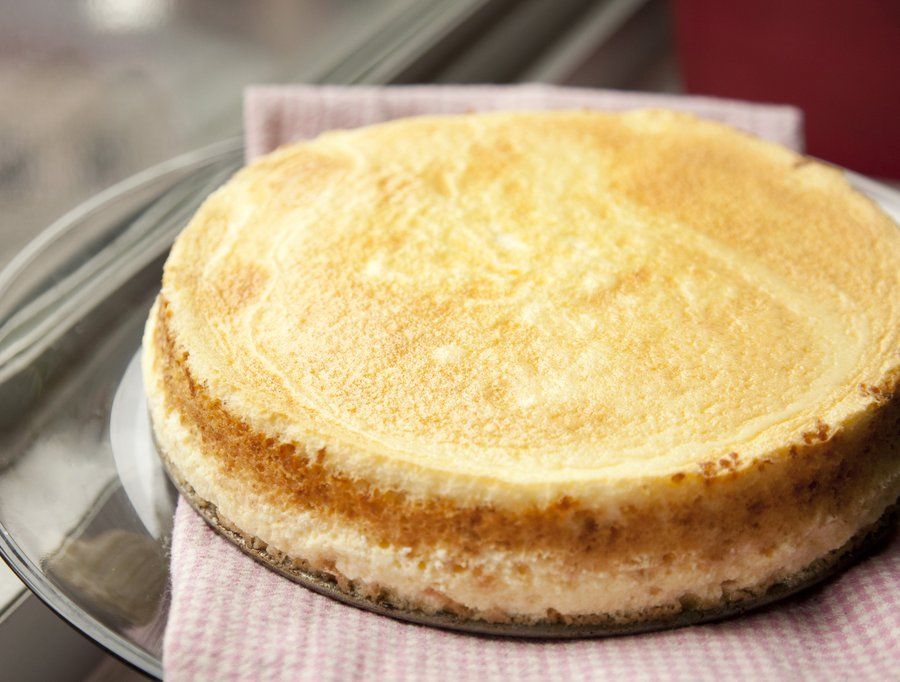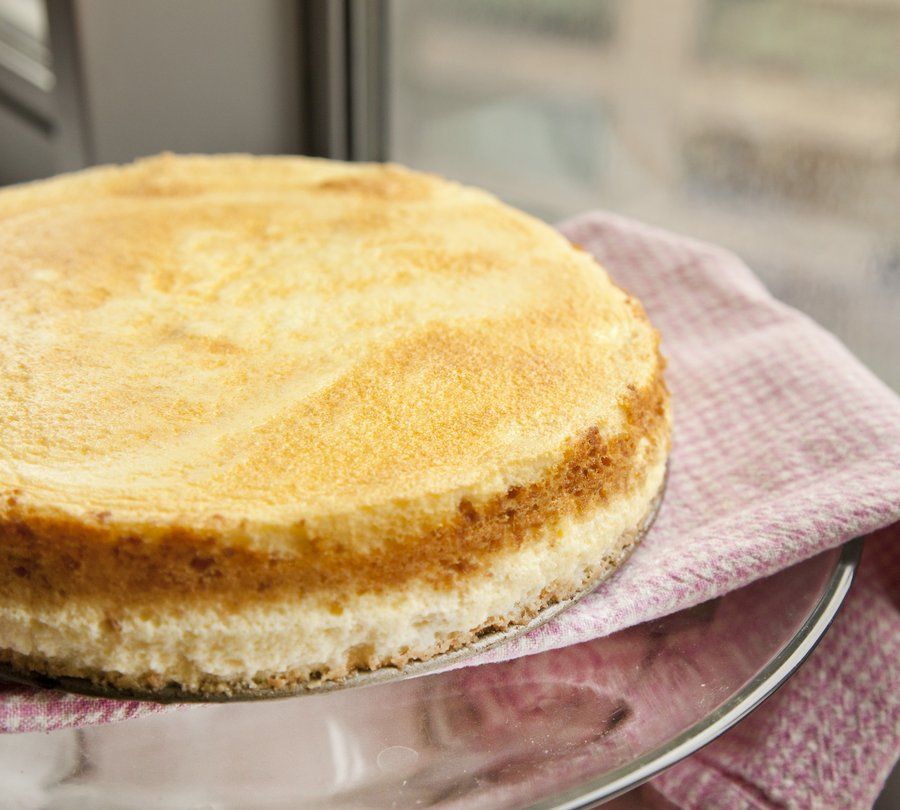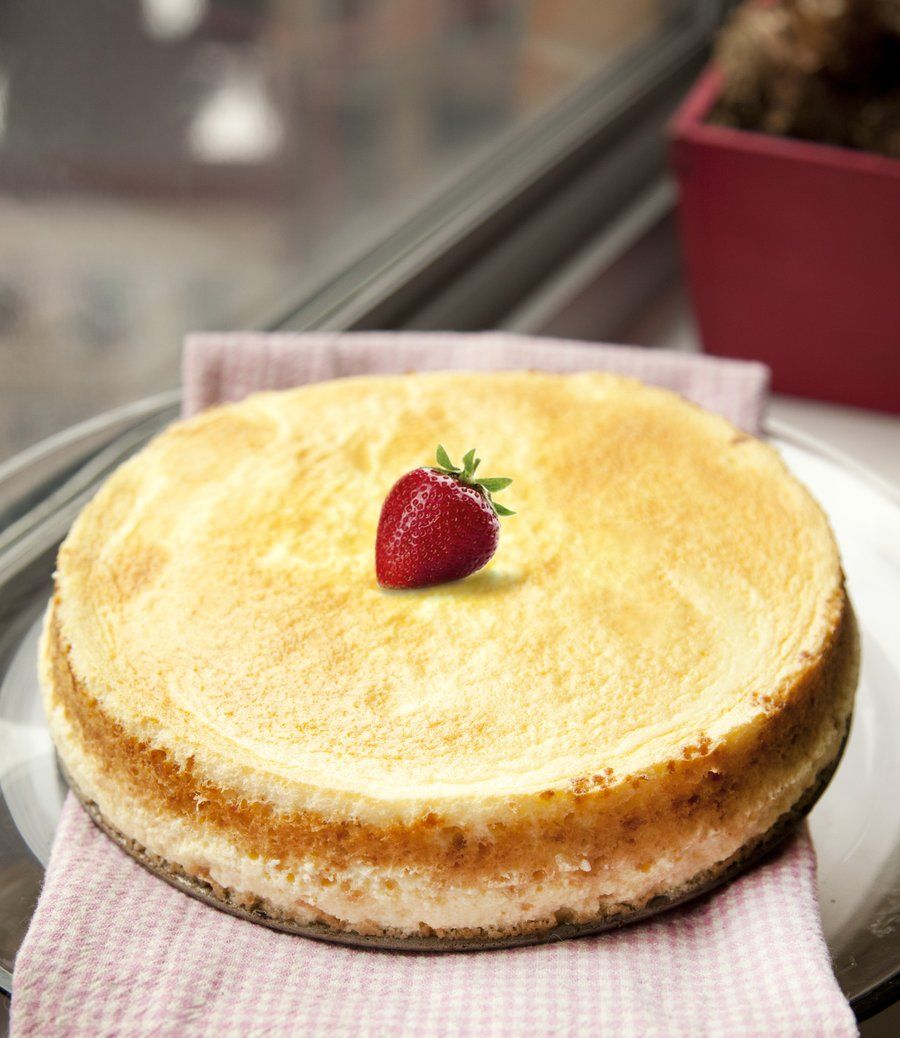 Cheesecake
Prep Time
---
20 Minutes

Cook Time
---
2 Hour 30 Minutes

Total Time
---
2 Hour 50 Minutes

Yield
---
1, 8-inch Pie

Ingredients
Butter
5 crumbled Graham Crackers
12 oz Cream Cheese
4 Egg Yolks
2 Tablespoon Flour
1/2 tsps Salt
3/4 Cups Sugar
4 Egg Whites
1 1/2 tsps Vanilla
2 Cups Scalded Light Cream
---
Directions
Preheat your oven to 300 degrees. Grease an 8-inch springform pan thickly with butter (bottom and sides). Pour your graham cracker crumbs into the pan and swirl around so that they coat the sides and bottom evenly. Place in freezer while you make the filling.
In a large bowl, combine your cream cheese, sugar, egg yolks, flour, salt and vanilla. Beat with an electric mixture until combined. Slowly pour in your scalded light cream while still beating.
In a separate bowl, whisk your egg whites until stiff, but not dry. Carefully fold in your egg whites to your cream cheese mixture. Pour this into your springform pan.
Set your springform pan in a shallow pan containing 1 inch of hot water. Place in oven and bake 1 1/2 hours (or until it's cooked through. Refrigerate at least 6 hours before serving.