One of the first practical exams in Culinary School was to make a Broccoli Soup. When I first heard this I thought it was a fairly random thing to be tested on but it truly tests your basic culinary skills such as: blanching vegetables properly, seasoning correctly, working with texture and consistency and following basic sauté principles.  This is an extremely easy recipe and it's FANTASTIC. So I share with you, the soup I had to make on my very first Practical Exam, and which I still continue to make because it's that damn good.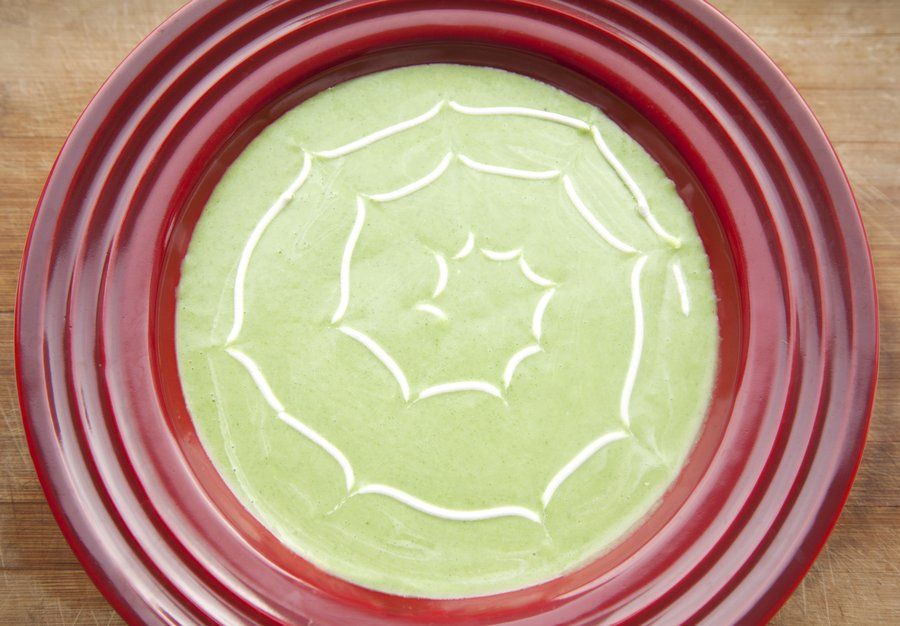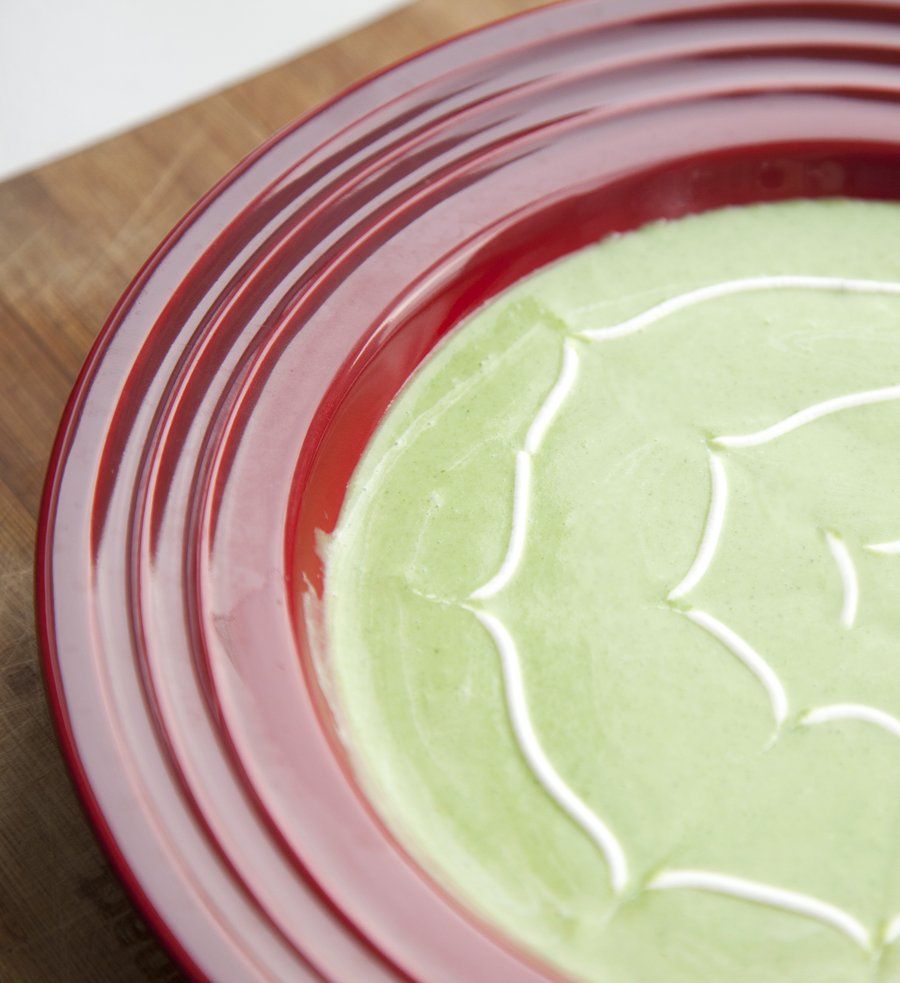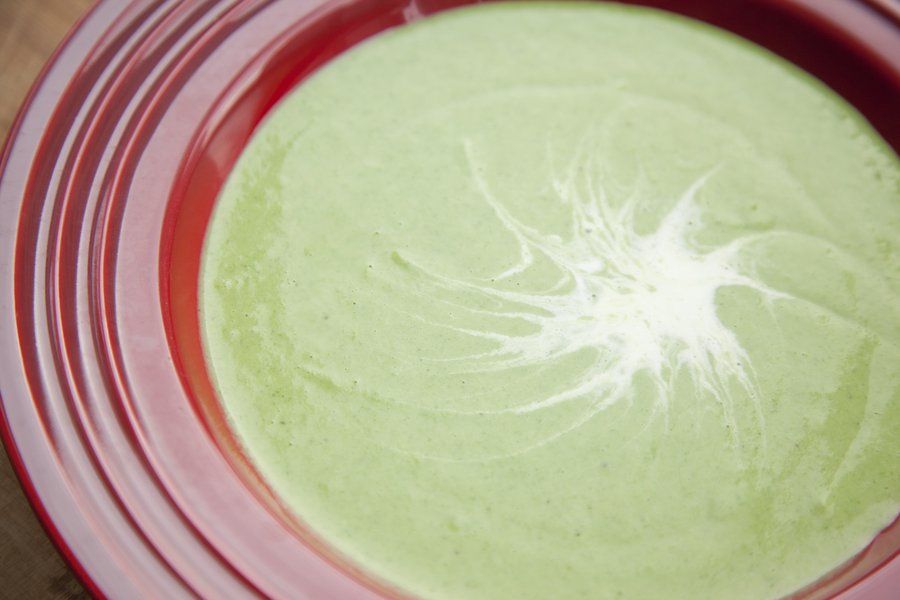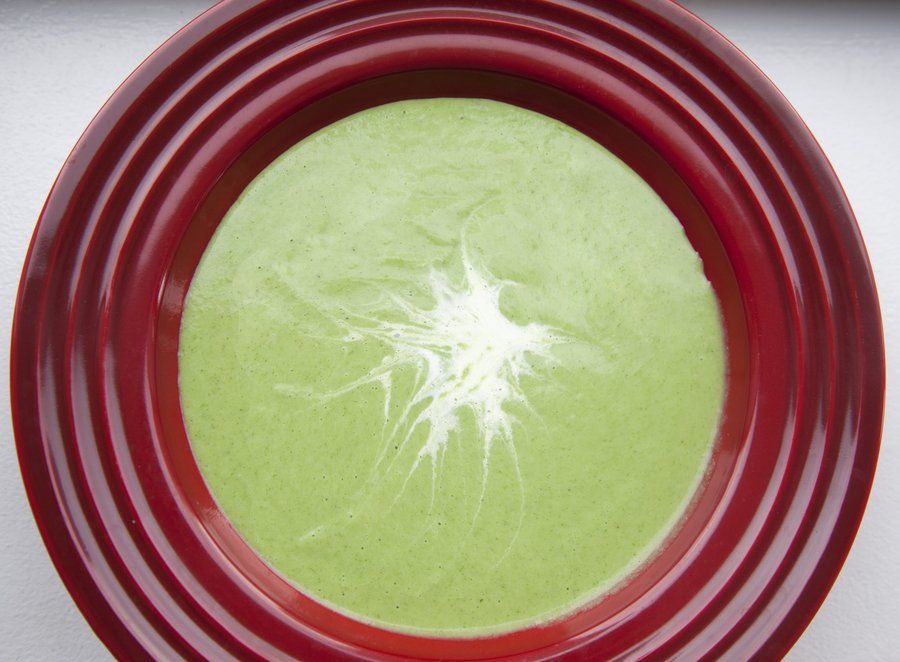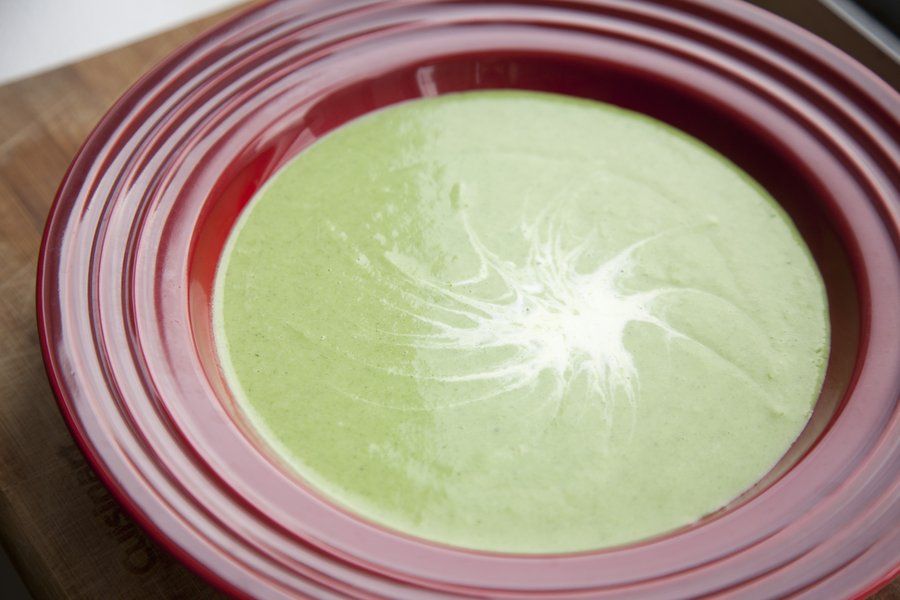 Broccoli Soup
Prep Time
---
10 Minutes

Cook Time
---
40 Minutes

Total Time
---
50 Minutes

Yield
---
Serves 2-4

Ingredients
12 oz Broccoli Florets
6 oz sliced thin Broccoli Stems
1 1/2 oz Butter
3 oz diced Onion
2 minced Garlic Cloves
3 T Flour
3 1/2 Cups Low Sodium Chicken Stock
1/3 Cups Heavy Cream
1 Bay Leaf
3 Sprigs Thyme (leaves only)
Salt and Pepper
---
Directions
In a large pot of salted boiling water, blanch your broccoli florets for 3 minutes. Remove from pot and place in an ice bath - reserve. In a medium sized pot, melt butter over medium heat, and add in onion, broccoli stems and pinch of salt. Sweat 3-4 minutes.
Add in garlic and stir. Add in flour and cook for 1-2 minutes (no coloring) – whisk in 1/3 of stock, bring to a boil and add in remaining stock.
Continue to whisk and bring to a boil – then add in your cream, bay leaf, and thyme and bring to a boil, then reduce to a simmer. Cook for 20-30 minutes (or until broccoli/onion are cooked through with no bite). Remove Bay Leaf.
Add in your blanched, drained florets into soup, and heat up for a minute. Transfer to a Vitamix and blend 1 minute til smooth, taste & season.