Sausage Breads, before I learned to make them, were always a once a year treat, on Christmas Eve... but now that I'm in charge, I make them all the time! (they're way too good to only eat once a year...) They're incredibly simple - even despite the fact that you make the dough from scratch. If you're going to test your culinary skills with homemade bread dough, I suggest trying this one which, is almost completely fool-proof. The thing about this recipe that makes it so delicious and so simple is that you're cooking the sausage in the bread - which in essence is flavoring the bread and adding this great sausage taste and moisture into your dough.
Sausage Breads are great as breakfast, lunch or dinner - serve them hot, it's when they taste best!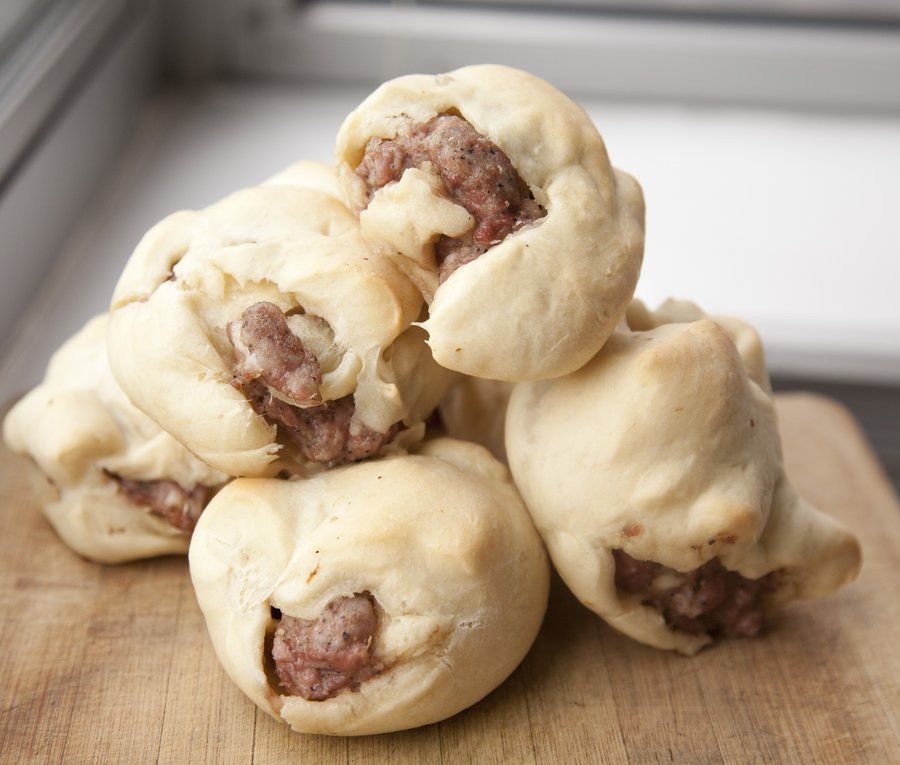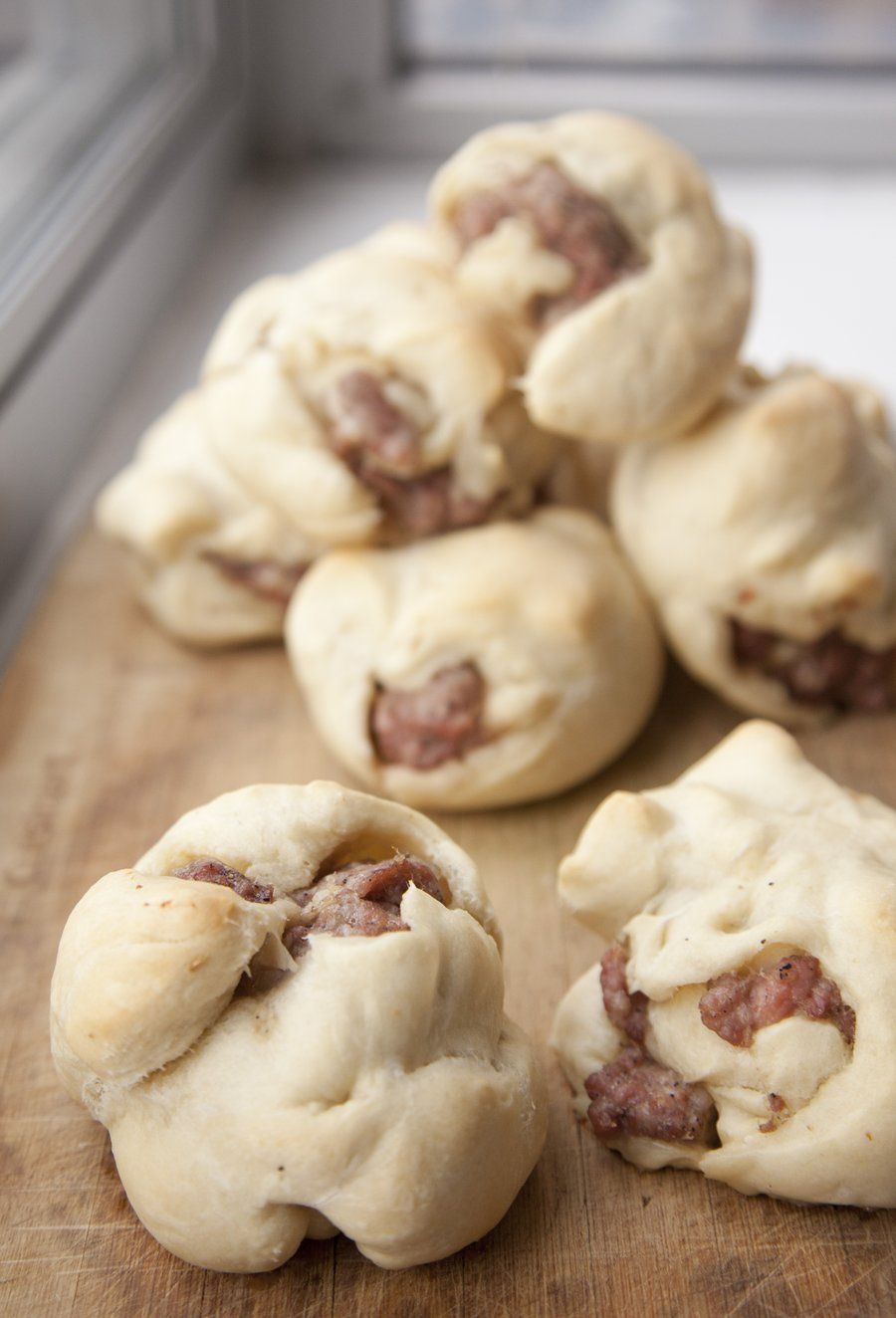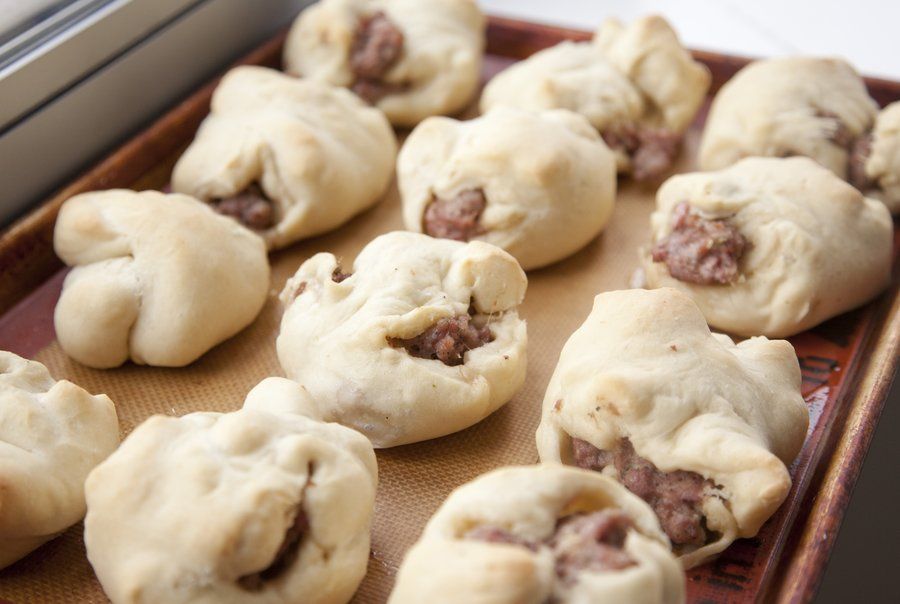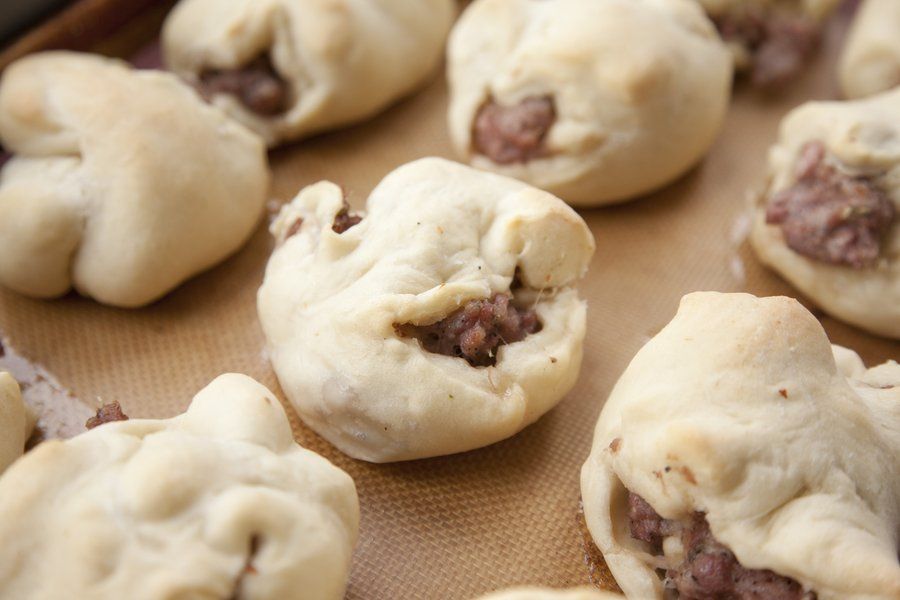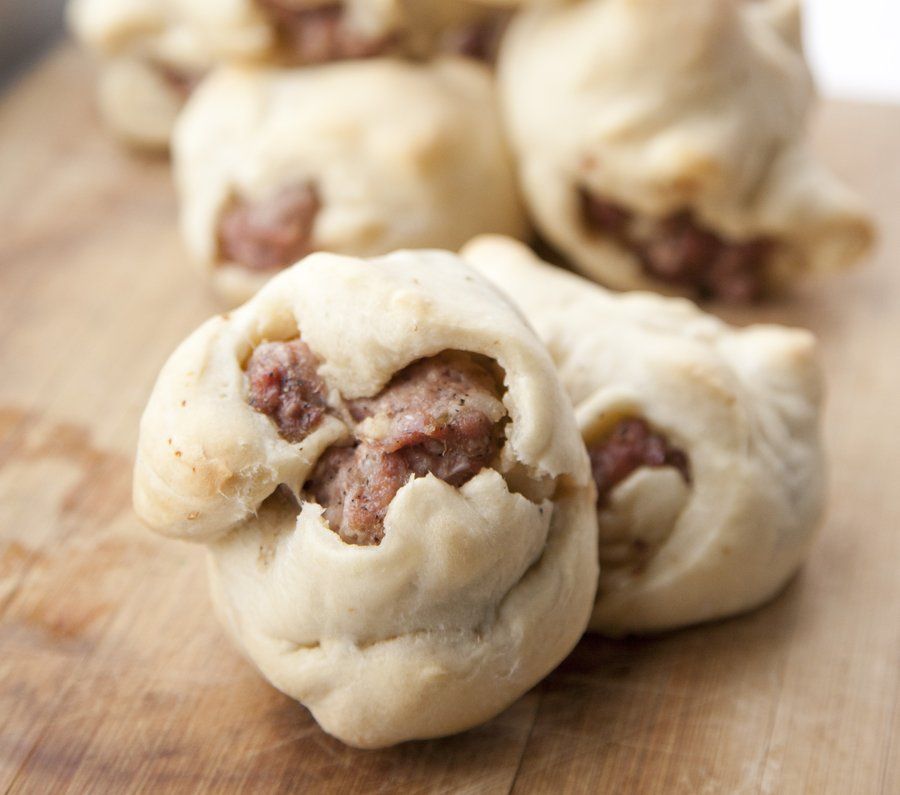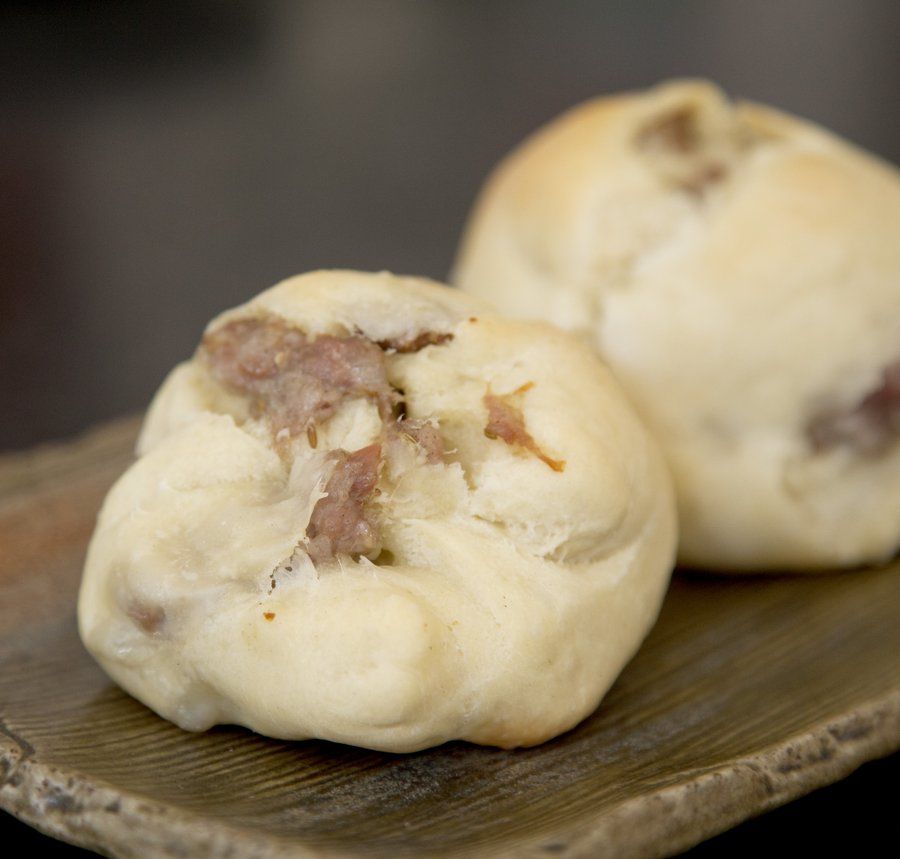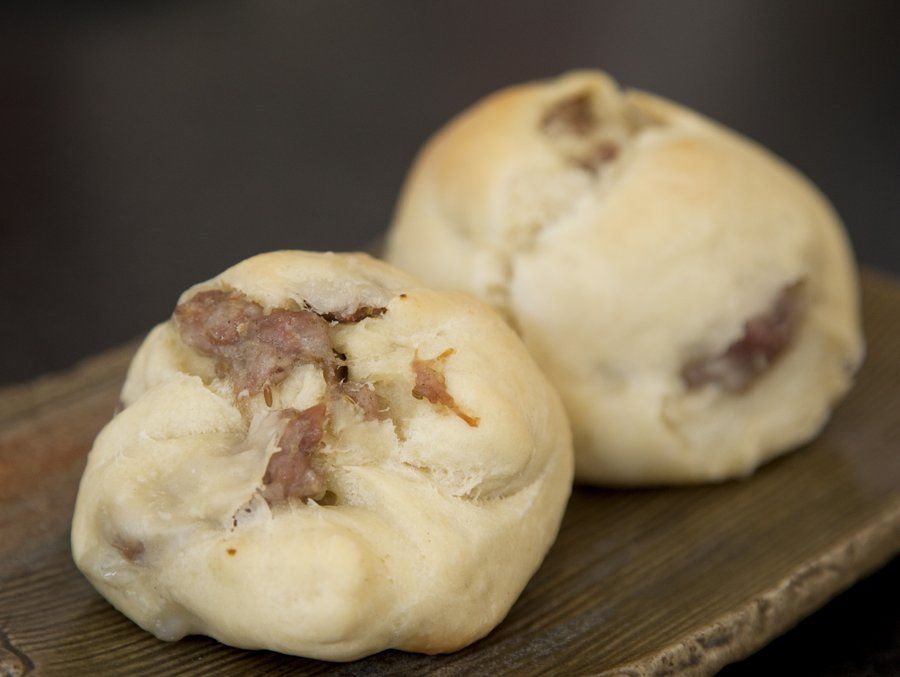 Classic Dough Recipe
Prep Time
---
2 Hours

Total Time
---
2 Hours

Yield
---
1 Sheet Dough

Ingredients
3 1/2 Cups Flour
1 tsps Salt
4 T cubed Butter
1 Package Active Dry Yeast
1 T Sugar
---
Directions
In a food processor fitted with a dough blade, combine your flour salt and butter. Pulse a few times to combine.
Combine your water (1/3 cup heated to 110 degrees), sugar and yeast in a small bowl and let bloom (about 8 minutes). Add yeast mixture to your flour mixture and mix.
While mixing, slowly pour in 1 cup of ice water to the mixture. Mix about 20 seconds until the dough forms.
Turn out the dough into a lightly greased bowl. Cover with a kitchen towel and let rise 1 1/2 hours. Beat down and let rise another 30 minutes. Now you can use it for whatever purpose!
Sausage Breads
Prep Time
---
10 Minutes

Cook Time
---
30 Minutes

Total Time
---
40 Minutes

Yield
---
12 Sausage Breads

Ingredients
1 1/4 lbs Sweet Italian Sausage
1 Recipe Classic Dough (recipe above)
---
Directions
Once your dough has risen, cut in half with a pastry cutter. Roll out super thin into a rectangle and place tablespoon sized pieces of sausage all over the dough (about an inch or two from each other).
Roll the rectangle into a log and cut rolls every 3 inches. Repeat with second half of dough - you should come out with 12 rolls. Form each roll into a circular shape, trying to completely encase all the sausage inside the dough.
Bake on parchment paper or a silpat in a 350 degree oven for 30 minutes (or until the dough is cooked through) - Serve hot!