At my last job, we had an awesome New Orleans Chef, Isaac Toups, come in and demo his signature dish called "Dirty Rice". I know the name is a little rough around the edges but, this dish is amazing. At my job, I was responsible for taking his recipe, and testing it out, and then re-writing the recipe so that it could be published on the website. Pretty cool job if you ask me....
For this version, I changed up a little of his recipe to make it my own but the basic concept is still there: Ground Beef (or if you can find it, Ground Brisket) mixed in with rice and flavored with a little spicy kick. This is great by itself, wrapped up in a tortilla, served with nacho chips, wrapped in a lettuce wrap.....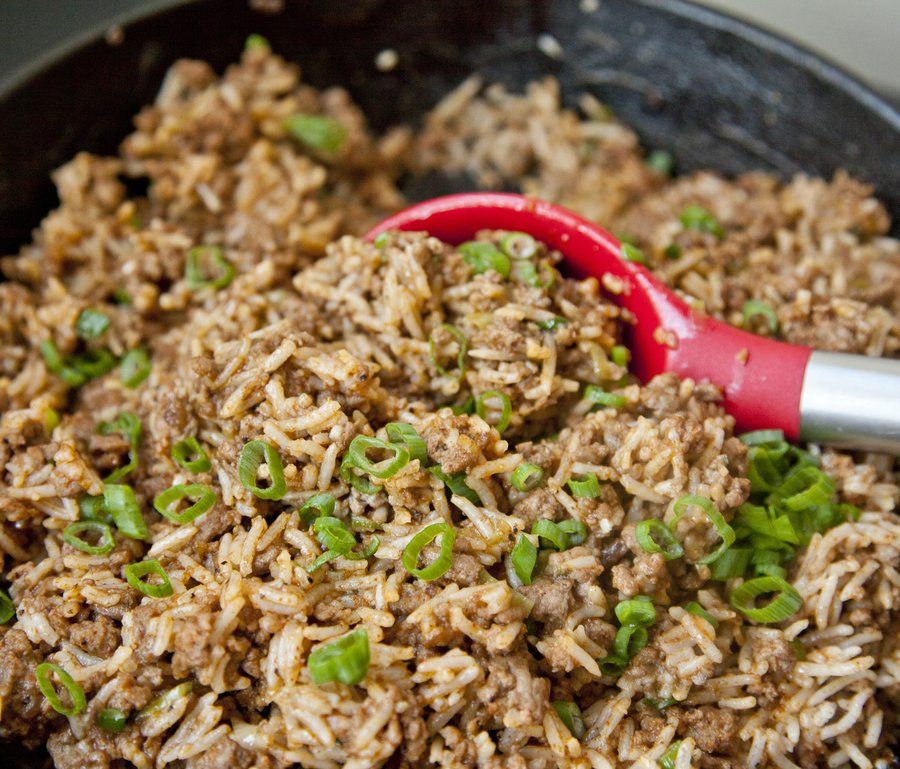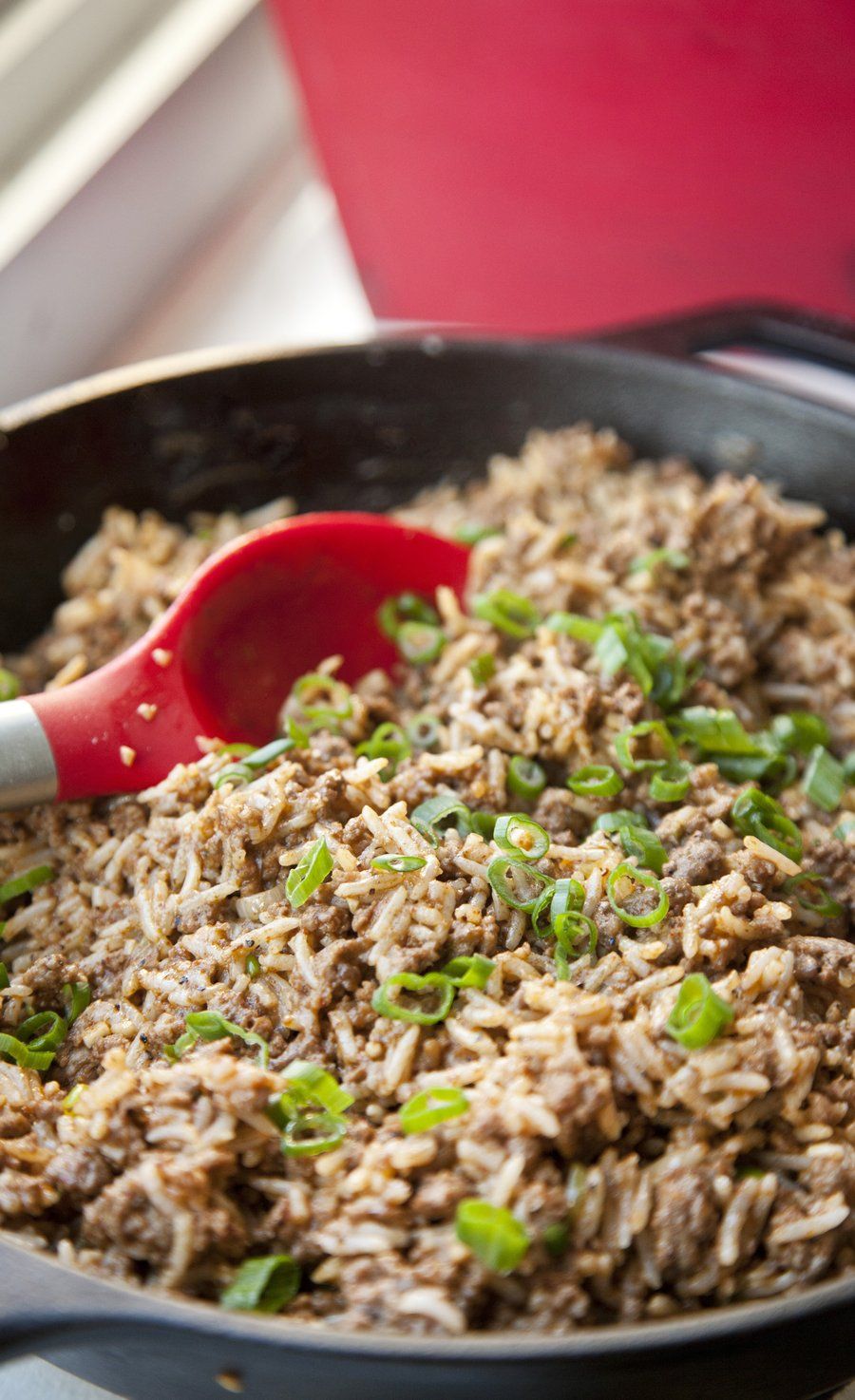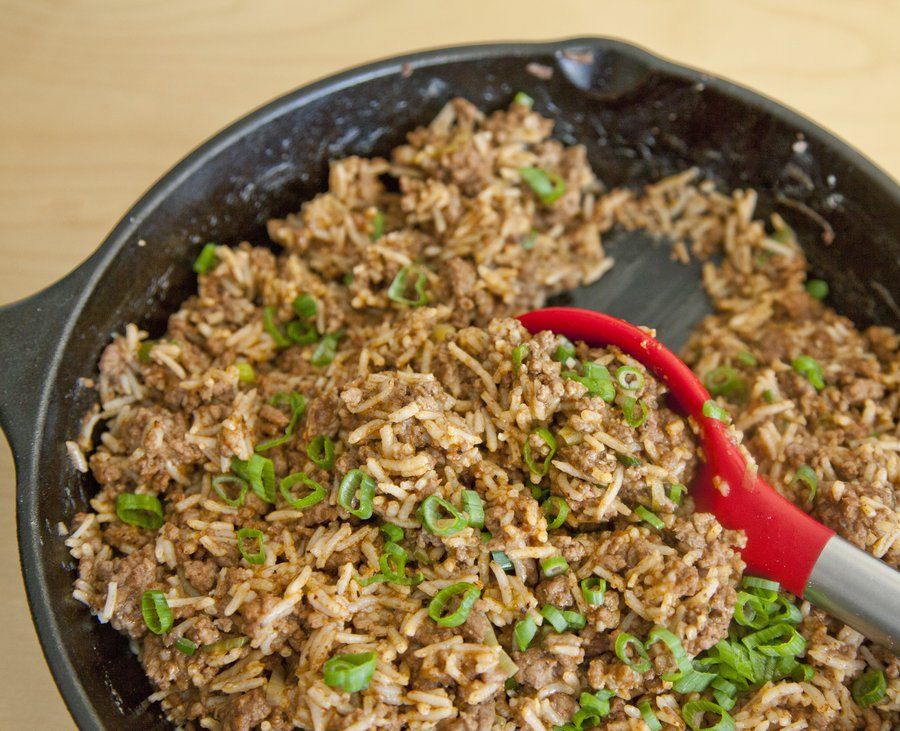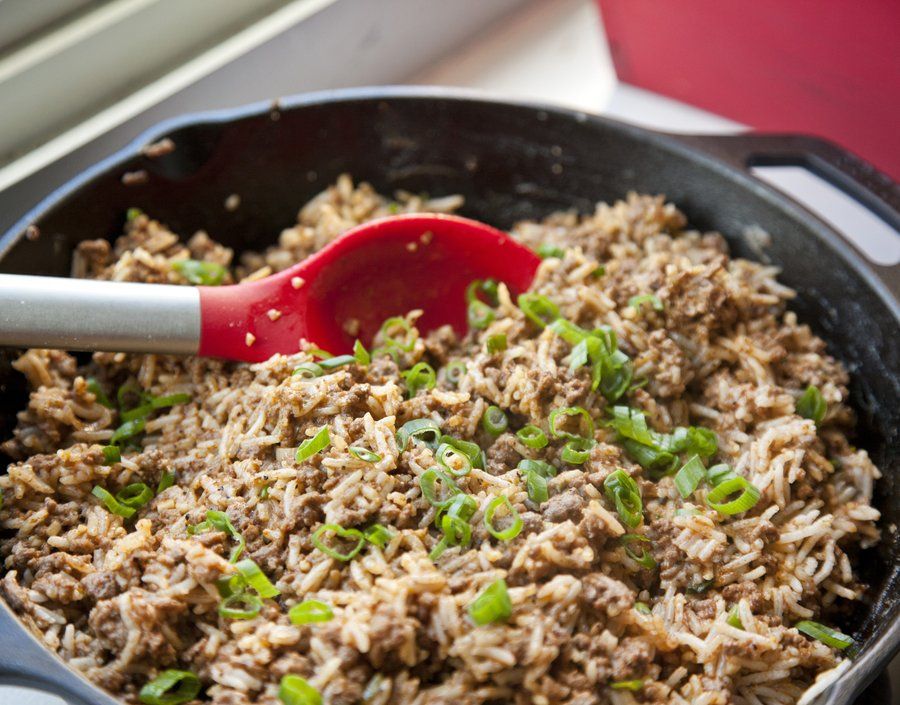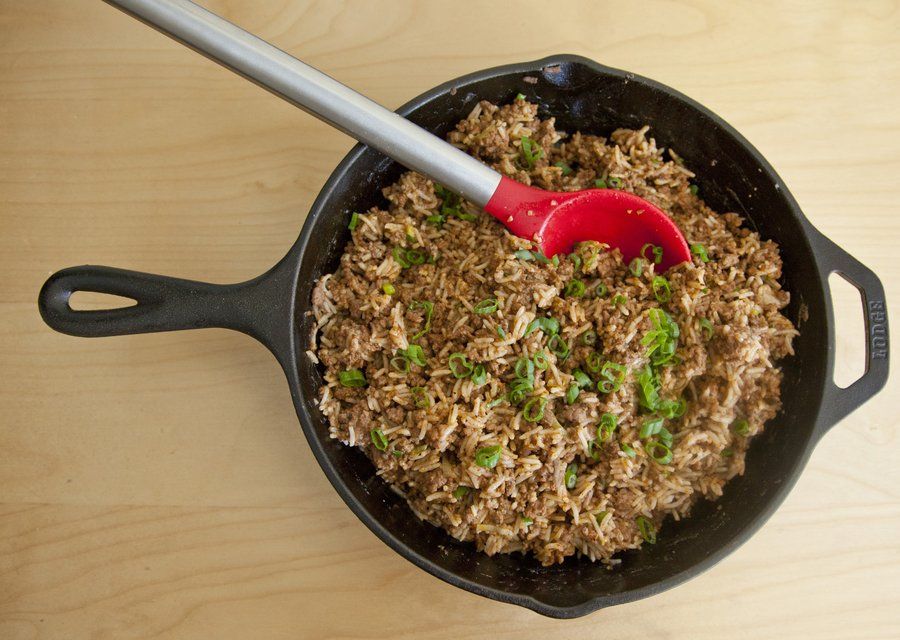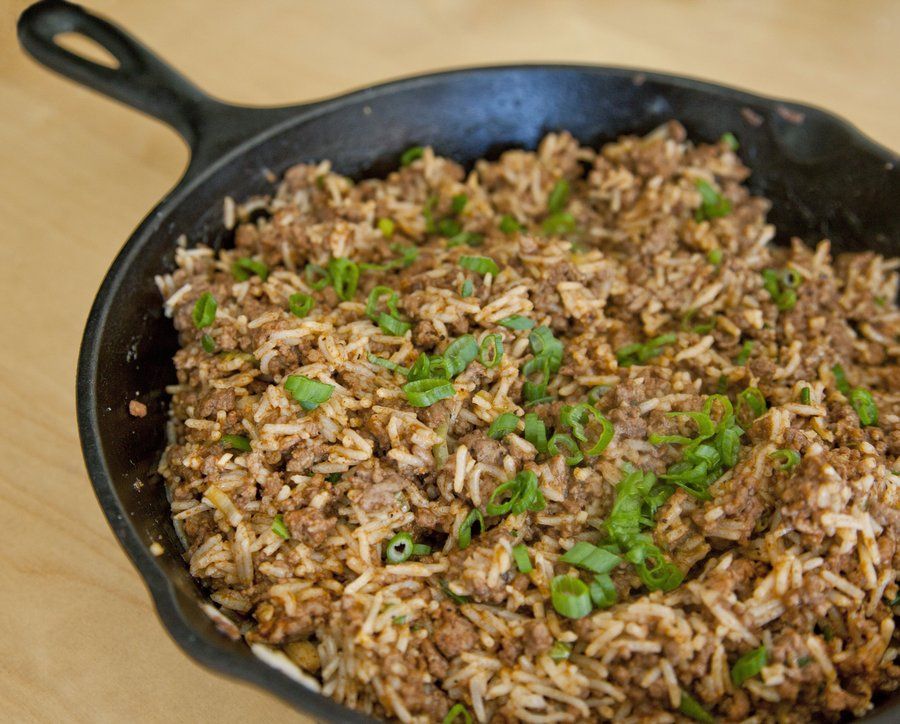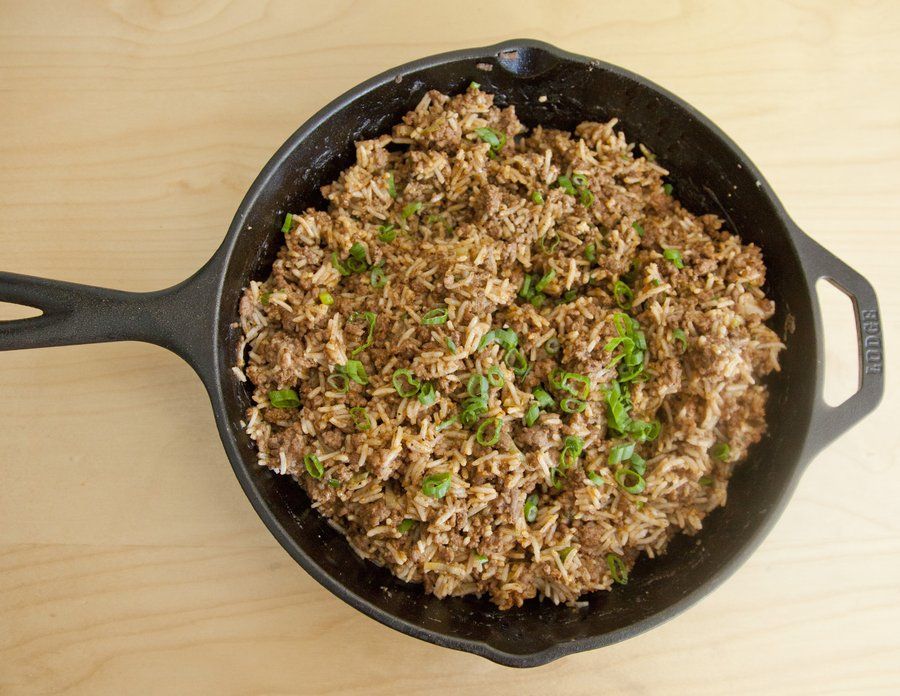 Dirty Rice
Prep Time
---
5 Minutes

Cook Time
---
25 Minutes

Total Time
---
30 Minutes

Yield
---
Serves 2-4

Ingredients
1 Cups Basmati Rice
1 T Butter
1 lbs Ground Beef
2 T Butter
2 T Flour
2 sliced thin on a bias Scallions (both white and green parts)
3 minced Garlic Cloves
3/4 Cups Guiness Beer
1 tsps Cumin Powder
1 tsps Black Pepper
1/2 tsps Cayenne
1 tsps Paprika
Salt (to taste)
sliced thin on a bias Scallion (for garnish)
---
Directions
Make your rice. In a sauce pan combine rice, 1 3/4 cup water, 1 T butter and a pinch of salt. Bring to a boil uncovered. Reduce heat to a simmer, cover and cook 20 minutes. Remove from heat and fluff with a fork.
Meanwhile start on the beef portion. Heat up a cast Iron skillet - add your beef. cook til there is no more pink. Remove from skillet and place on a dish.
In the same skillet over a medium high heat, melt your 2 Tablespoons of butter. Once melted, add your flour - cook stirring constantly for 5 minutes. Add in your scallion and garlic and cook another 30 seconds. Now add in 1/2 cup of your beer - cook til it's been absorbed and add the remaining 1/4 cup and add your beef back to the skillet.
Add in your cumin, pepper, cayenne and paprika and stir. Add in your rice - taste and season with salt. Garnish with sliced scallions.