I profess this exact statement every time I bake: "I don't like baking." However, I will admit one thing about baking.... it's that after you've completed whatever recipe you're attempting, and it actually comes out delicious and amazing looking, it is the hugest kitchen confidence builder.
I am like any normal savory chef....we don't use recipes, we add things as we feel like, and overall just adjust as you go/taste as you go, to make your dish taste amazing. With baking, everything is calculated, precise, measured....and worst of all.....it requires an insane amount of patience.....something I was clearly not born with. You can't taste as you go with most recipes because you can't eat raw dough or know exactly what that cupcake will taste like after it's baked.
So when tackling this recipe, which while reading it, seemed like it would take me a decade to complete, I went in and just hoped for the best. Sure, you can pick up one of those gross aluminum tubes of Pillsbury Cinnamon Bun Rolls that probably have every by-product and strange doughboy ingredient in it, but I decided I needed to push myself in the dessert department and make these babies from scratch. Working with dough and yeast in general is a very fickle and finicky process. Yeast is such a delicate organism that can be killed or altered if you just look at it strange. So anytime I am making dough from scratch I prepare myself for the worst.
Now that I am re-reading this forward I am writing, I sound a little dramatic....but there's nothing worse to a savory chef, then spending time and energy on a dessert only for it to fail miserably into a heap of un-risen, raw dough.
With that said - I conquered this dish and it came out AMAZEBALLS. If you're a baker and love working with dough and taking your time to make this amazingly impressive dessert....all the more power to you.....for me it was an experience where you say "I'm glad I did it, but I won't cry if I never try it again."
And the most dramatic performance for a dessert-hating chef goes to: ME! :)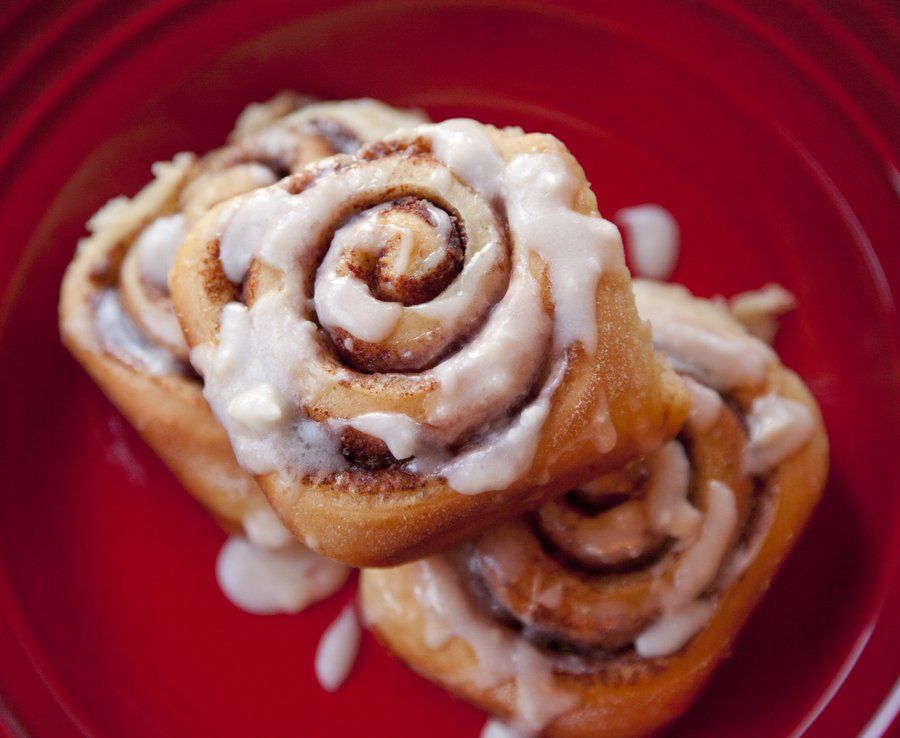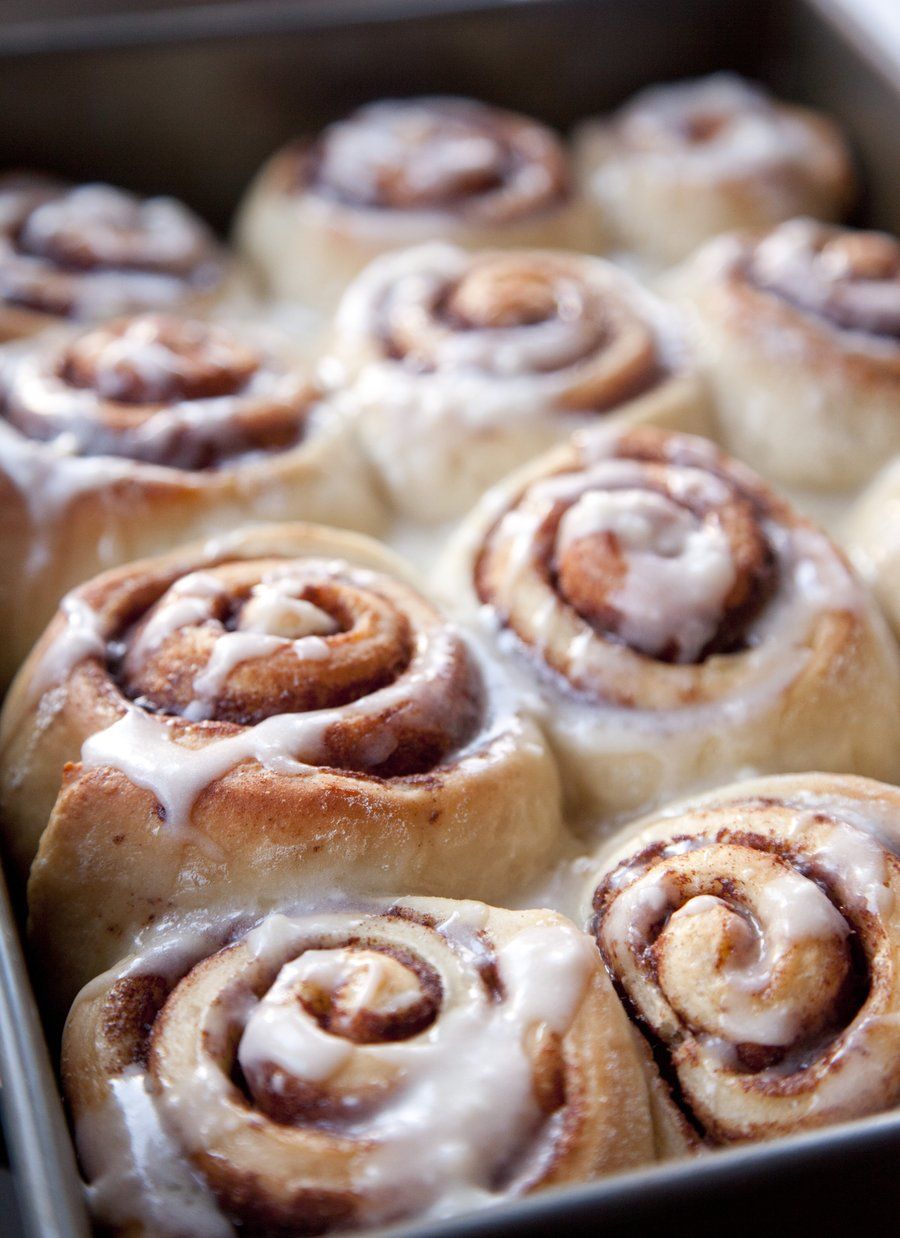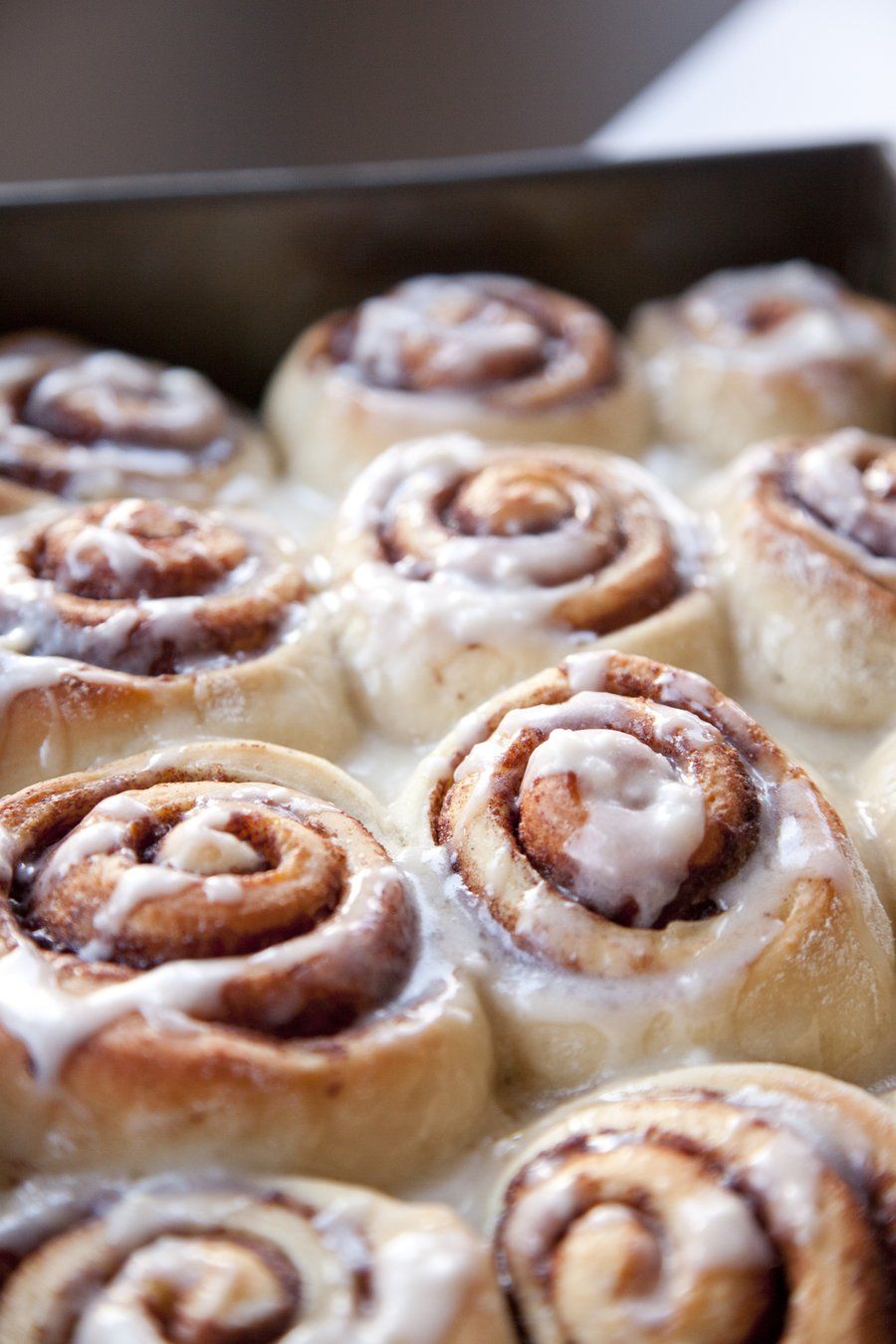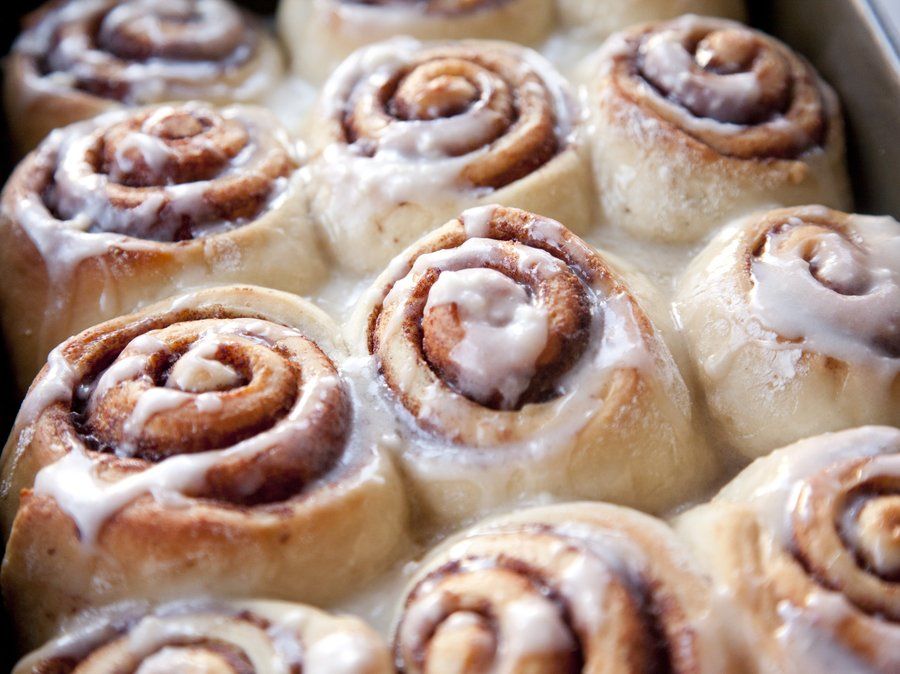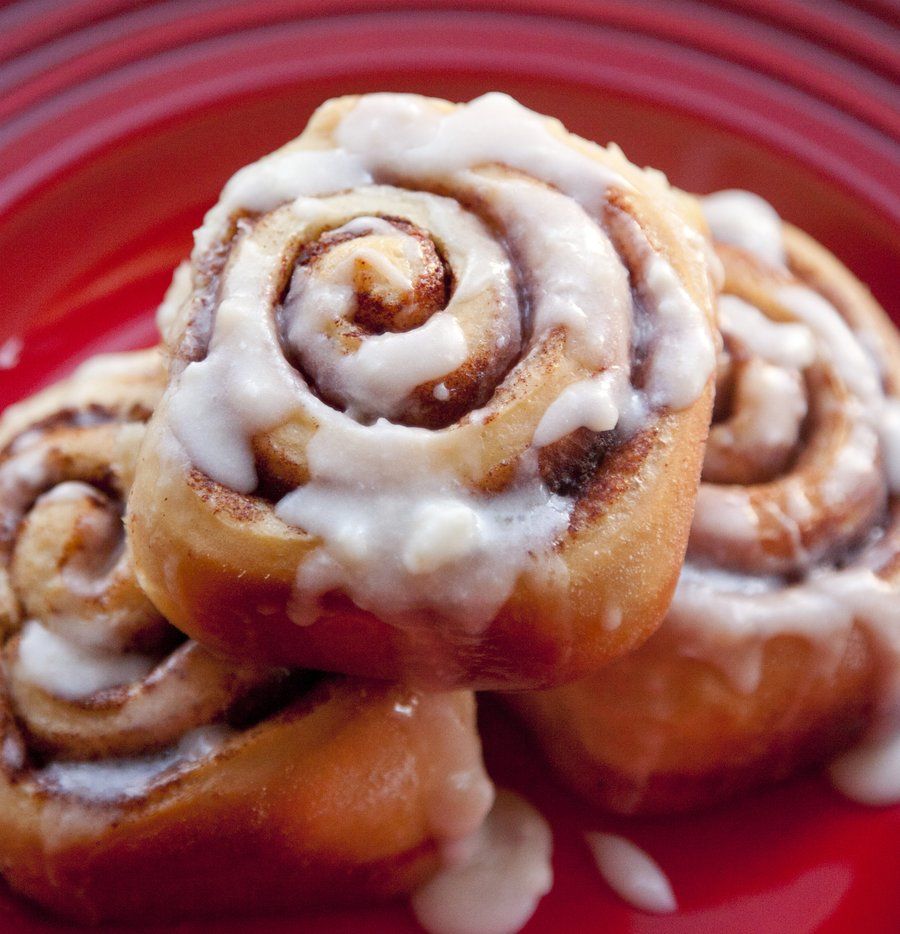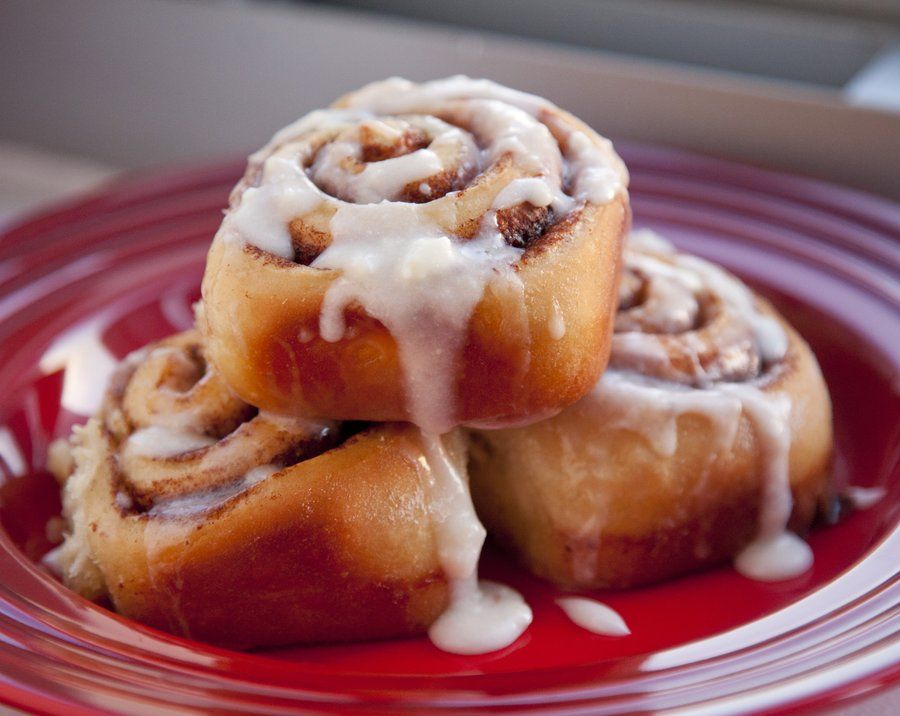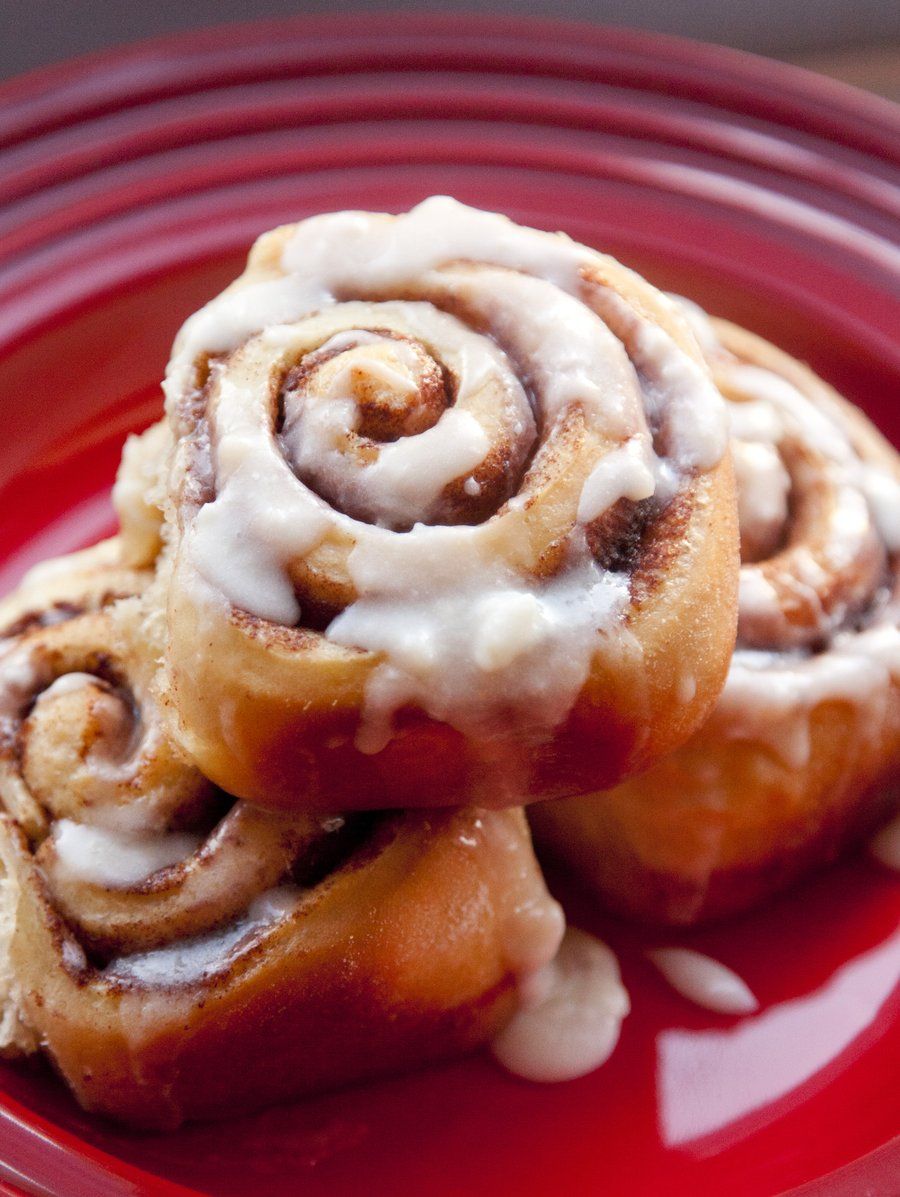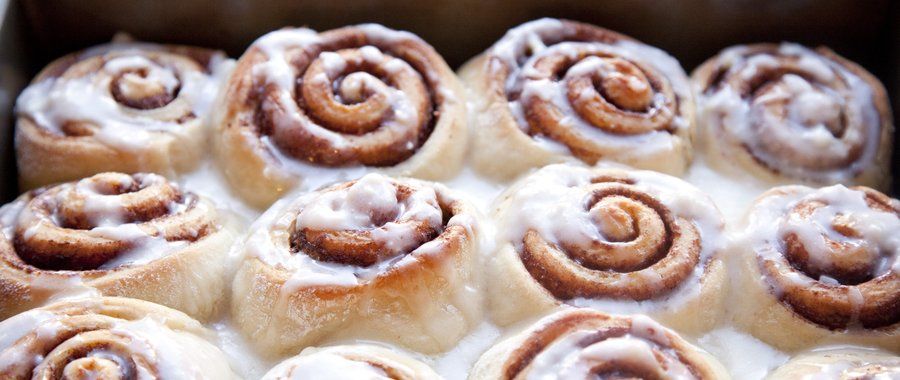 Cinnamon Buns (dough)
Prep Time
---
7 Hours

Cook Time
---
30 Minutes

Total Time
---
8 Hour 30 Minutes

Yield
---
12 Buns

Ingredients
1/2 Cups Whole Milk
2 1/4 tsps Active Dry Yeast
1/4 Cups Sugar
1 Egg Yolk
1 1/2 tsps Vanilla
4 T melted Butter
2 3/4 Cups Flour
3/4 tsps Salt
1/2 tsps Nutmeg
1 1/2 Sticks softened Butter (12 Tablespoons)
1/3 Cups Sugar
2 T Cinnamon
---
Directions
Warm up 1/2 cup of water and the milk in a saucepan over a medium heat until the temperature is about 100-110 degrees. Remove from heat and add yeast, and a pinch of sugar. Let rise until foamy about 8 minutes.
In a small bowl, whisk together your melted butter, egg yolk and vanilla. In a large bowl combine your flour, sugar, salt and nutmeg. Make a well in the center of your flour mixture. Once your yeast has bloomed, whisk in your butter/egg mixture. Add that into the well of your dry ingredients. Combine with a wooden spoon.
Turn out the dough onto a floured surface and knead for a few minutes until soft and elastic. Place dough in a lightly buttered bowl. Cover with plastic wrap and let sit about an hour until it's doubled in size. Turn the dough out of the bowl and knead briefly to let the air out. Wrap the dough tightly in buttered plastic wrap and place back in your bowl. Let sit in the fridge for 4 hours or overnight.
To make the rolls: Butter a 9 x 13 baking dish. In a small bowl combine sugar and cinnamon. On a floured surface, roll out the dough to a 10 x 18 inch rectangle. Spread the softened butter (12 Tablespoons) evenly across the dough leaving a one inch border. Top with the cinnamon/sugar evenly. Take water with your fingers and lightly wet your border. Tightly roll (on the long side) your dough into a log. Seal edges with your fingers.
With a pastry wire or a piece of unflavored floss, slip under the roll about 1.5 inches from the end and lift the ends of the floss to cut the roll. Repeat this process every 1.5 inches. You should come out with 12 rolls.
Lay your rolls face up (spiral up) in your baking dish. Cover with plastic wrap and let rise about an hour until doubled in size. Bake in a 350 degree preheated oven for 25-30 minutes. Let cool 10 minutes in the pan. Top with glaze (recipe below).
Cinnamon Buns (glaze)
Prep Time
---
2 Minutes

Total Time
---
2 Minutes

Yield
---
Enough glaze for 12 Cinnamon Buns

Ingredients
1 1/4 Cups Confectioner's Sugar
4 T melted Butter
3 T Milk
1/2 tsps Vanilla
Pinch Salt
---
Directions
Whisk together all your ingredients. Pour over warm buns.