If you're looking for an impressive appetizer to serve at your next dinner party, look no further. What's better than a beautifully seared piece of Ahi Sushi Grade Tuna served with a bright Avocado Salad and a Spicy Kimchi Mayo? This dish is fast and easy and looks gorgeous.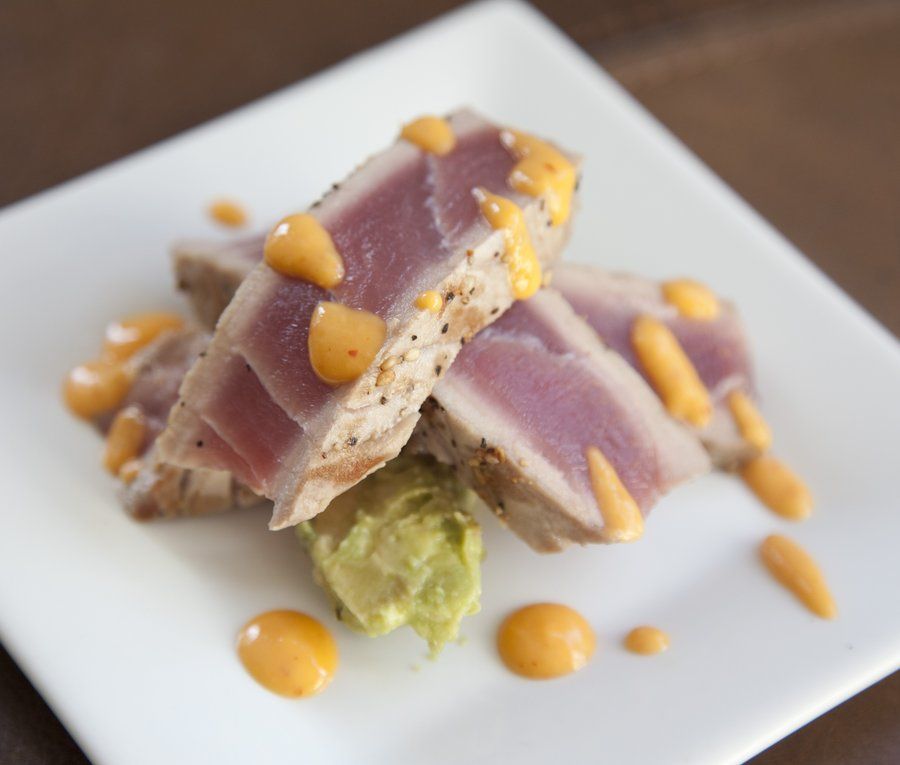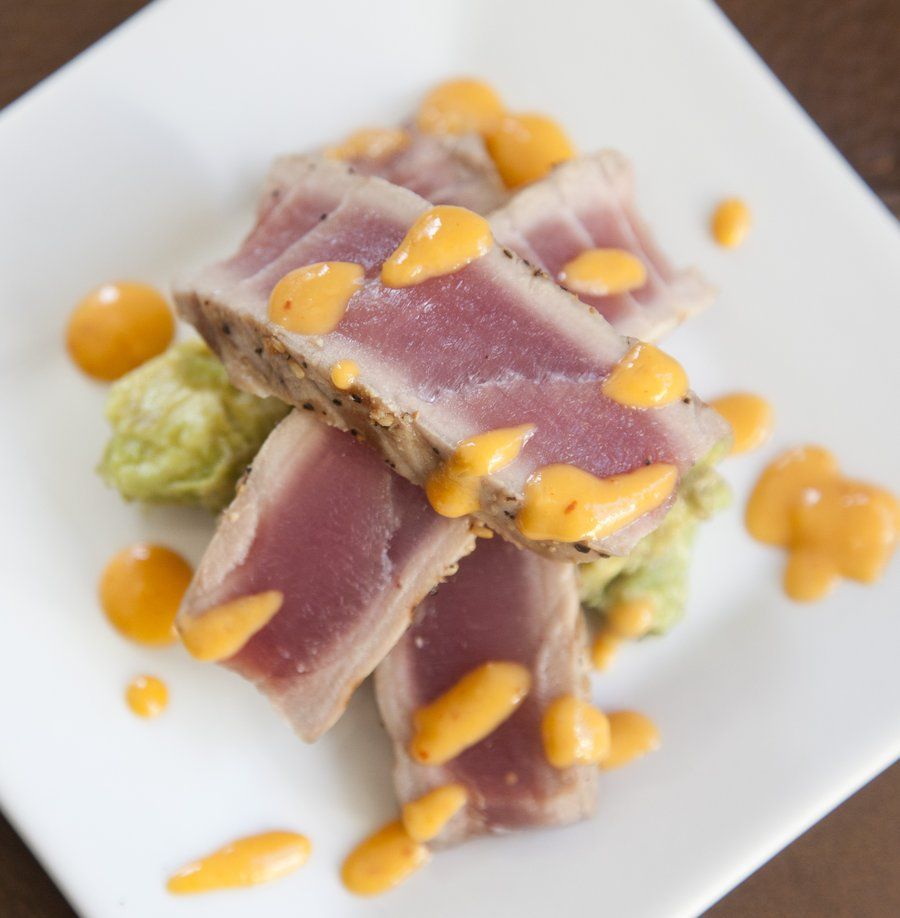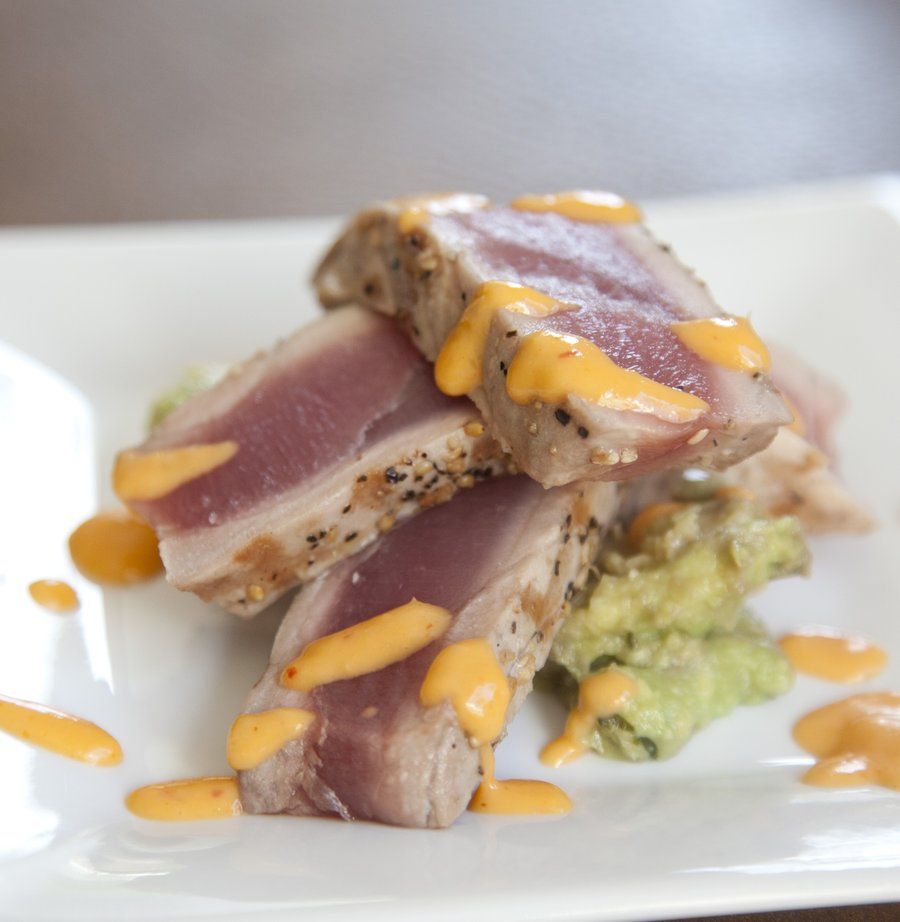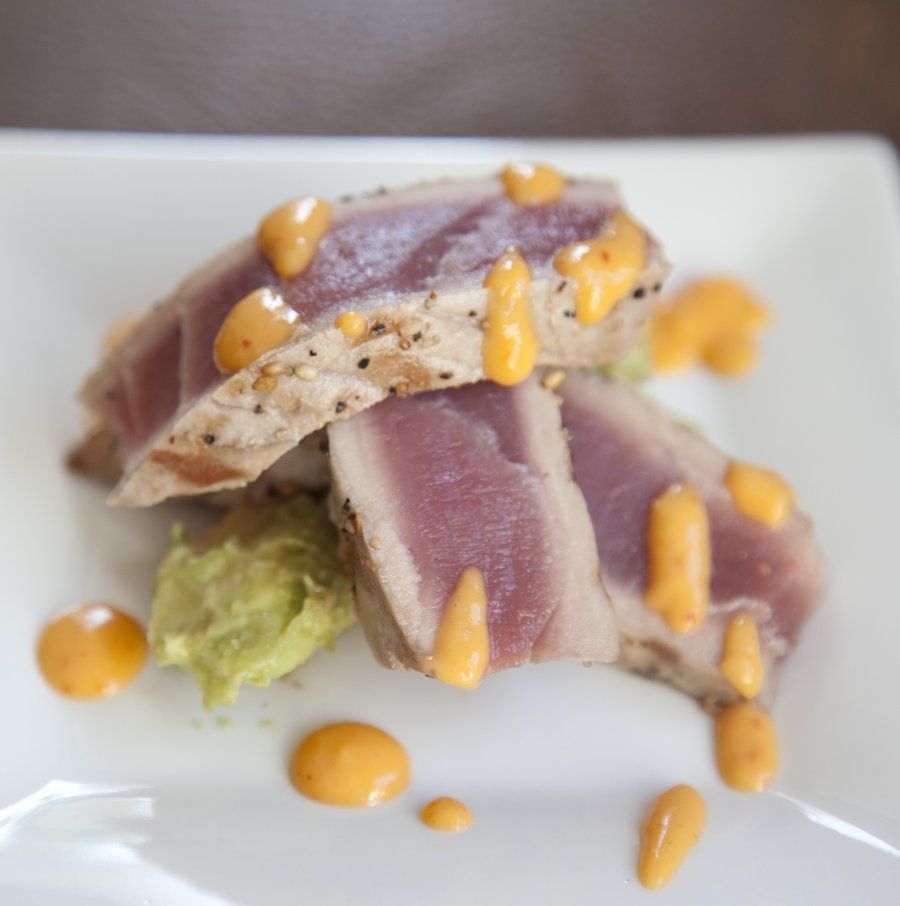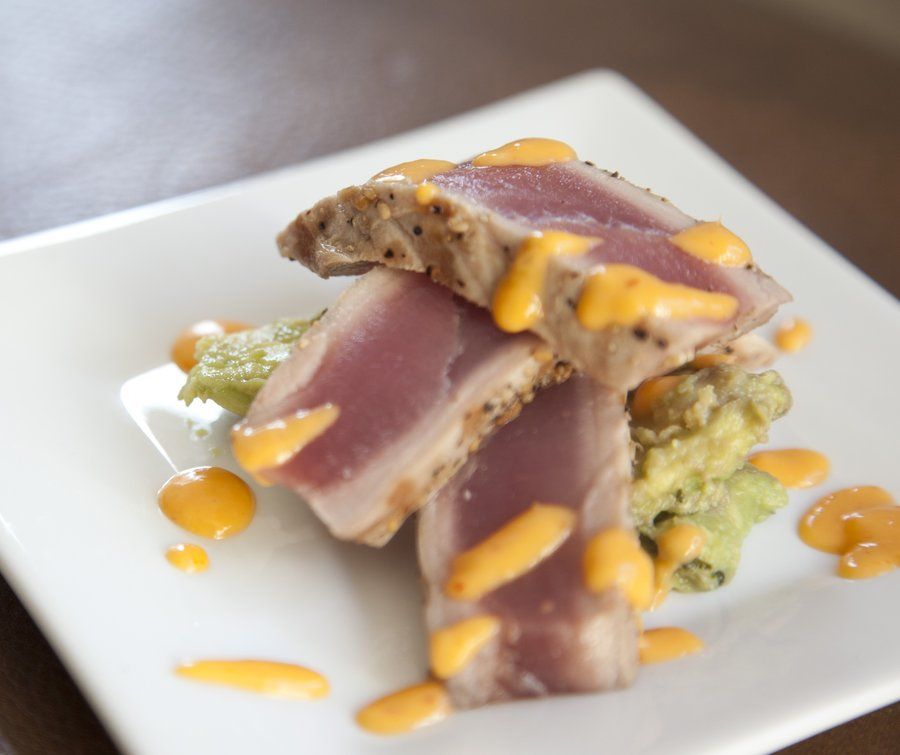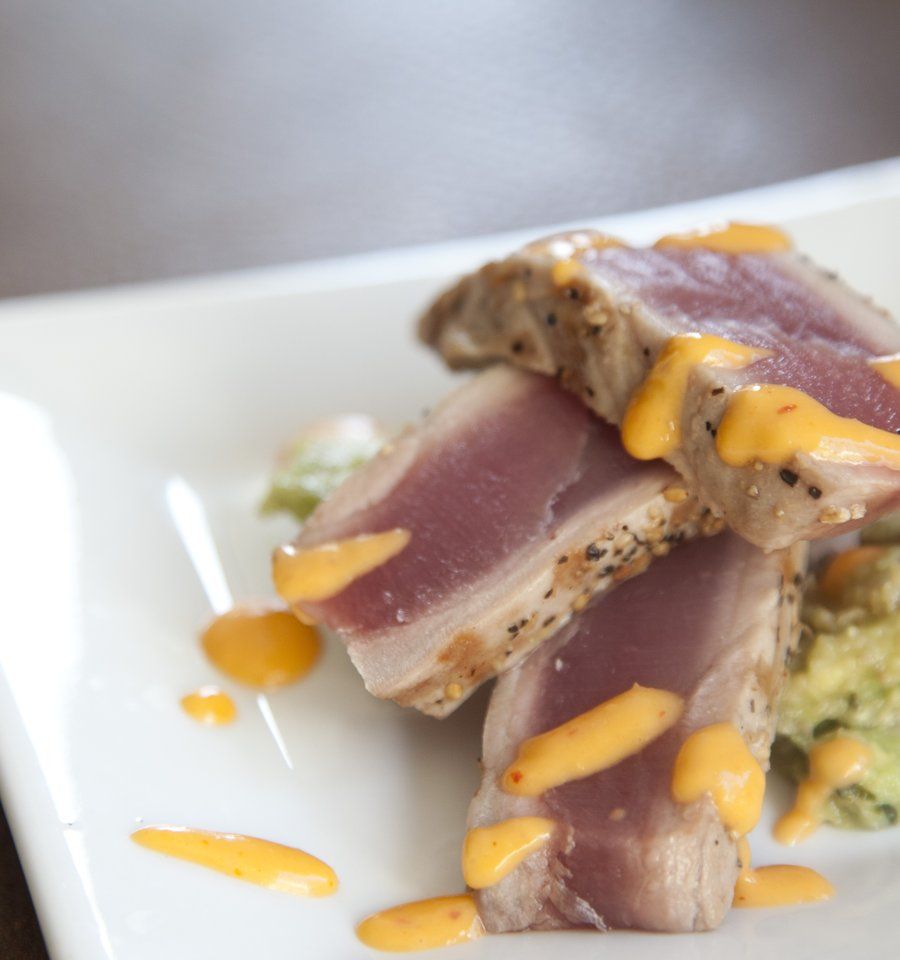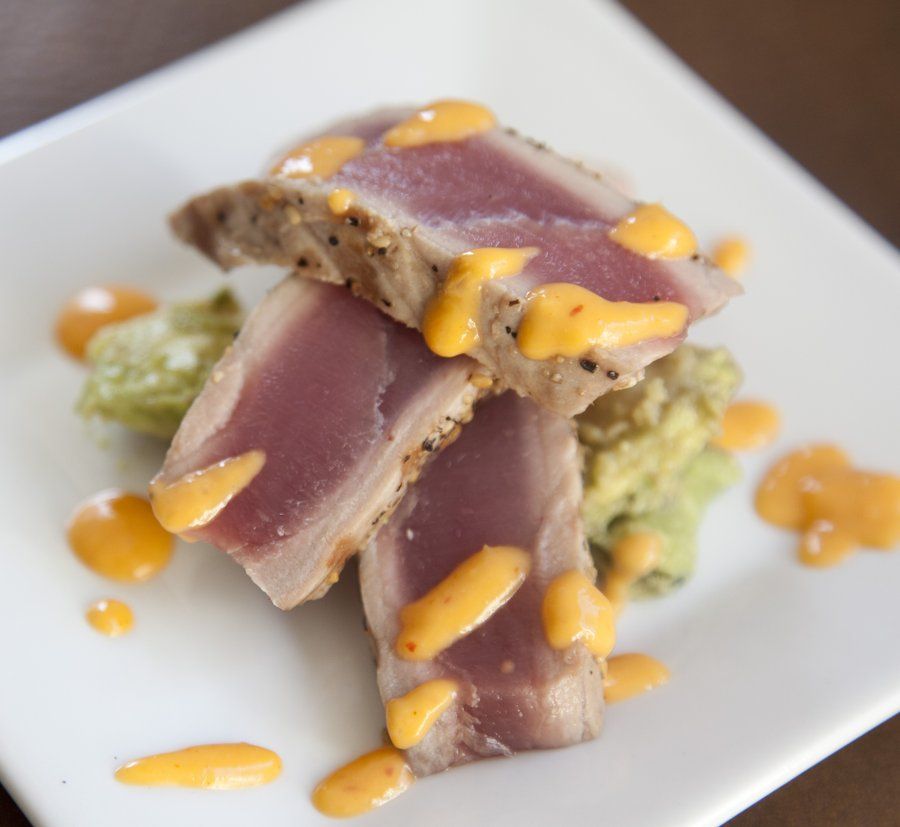 Kimchi Aioli
Prep Time
---
5 Minutes

Total Time
---
5 Minutes

Yield
---
1/2 cup

Ingredients
1/4 Cups Mayonaise
1/4 Cups Kimchi (solids only)
1 T Kimchi (liquid only)
1 tsps Lemon Juice (fresh)
Salt and Pepper (to taste)
---
Directions
In a Vitamix or Food Processor - mix all ingredients together until smooth. Taste and season with salt and pepper. Refrigerate at least an hour before serving.
Seared Ahi Tuna Appetizer
Prep Time
---
5 Minutes

Cook Time
---
8 Minutes

Total Time
---
13 Minutes

Yield
---
Serves 4 (appetizer portions)

Ingredients
1 lbs Ahi Sushi Grade Tuna
1 1/2 tsps Salt
1/2 tsps Black Pepper
1 tsps Sesame Seeds (white or black)
1/2 Avocado
1 tsps Lemon Juice (fresh)
Salt (to taste)
---
Directions
Season your tuna on both sides with salt, pepper and sesame seeds. Heat up a grill pan (one with raised grill marks to create the beautiful hatch lines on the outside of your tuna).
Once the pan/griddle is smoking hot, spray a little non-stick cooking spray and lay your tuna steak down - sear about 2 minutes, then turn 45 degrees. Sear another two minutes. Flip the steak over and repeat the same process on the other side.
Let rest while you create your avocado salad. Mash up your avocado, lemon juice and salt. Lay down four equal portions of avocado salad on each plate in a line. Slice up your tuna steak into 1/4" slices and lay over your avocado salad. Garnish with Kimchi Mayo (recipe below). You can also serve this with a spicy mayo *just combine mayo and a little sriracha to taste.