When I eat a salad, I don't want to feel like I'm eating a salad. I like salads loaded with fun little surprises, lots of textures and most importantly, lots of flavor. I mean don't get me wrong....lettuce is awesome and everything but seriously, no one sits down to a bowl of lettuce and starts salivating and losing control of their taste buds with anticipation.
"No great story ever started with a salad"
So when making a salad, I like to get funky with it - add in tons of mix-in's and make a great dressing to go along with it. This salad is just that - with every bite, you get a new texture and flavor and it's delicious! I love the influence of Asian flavors in this salad as well!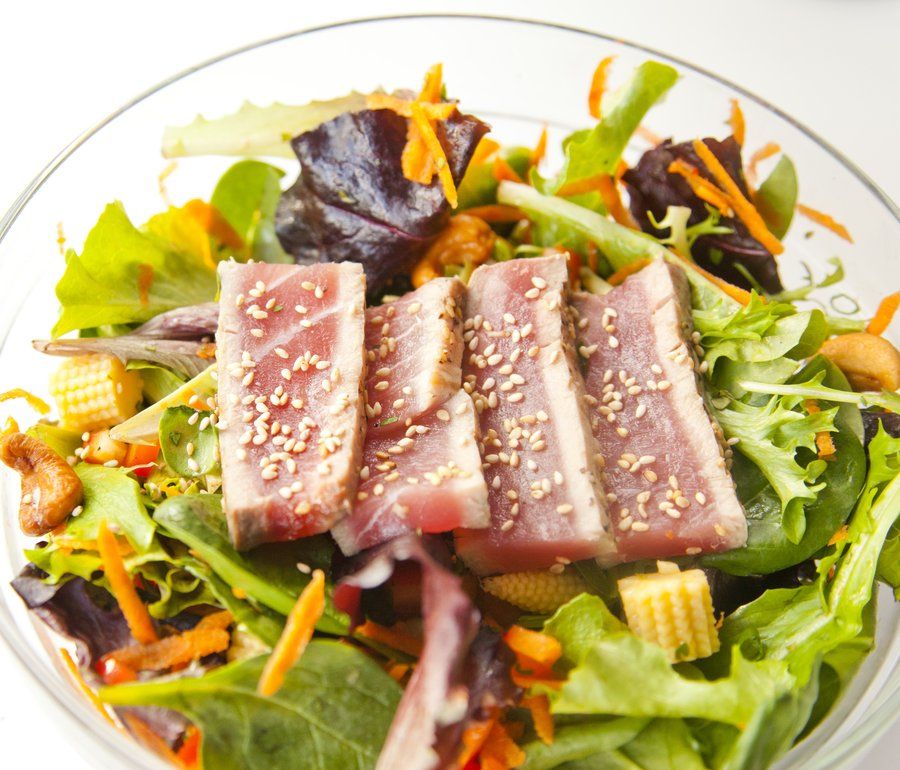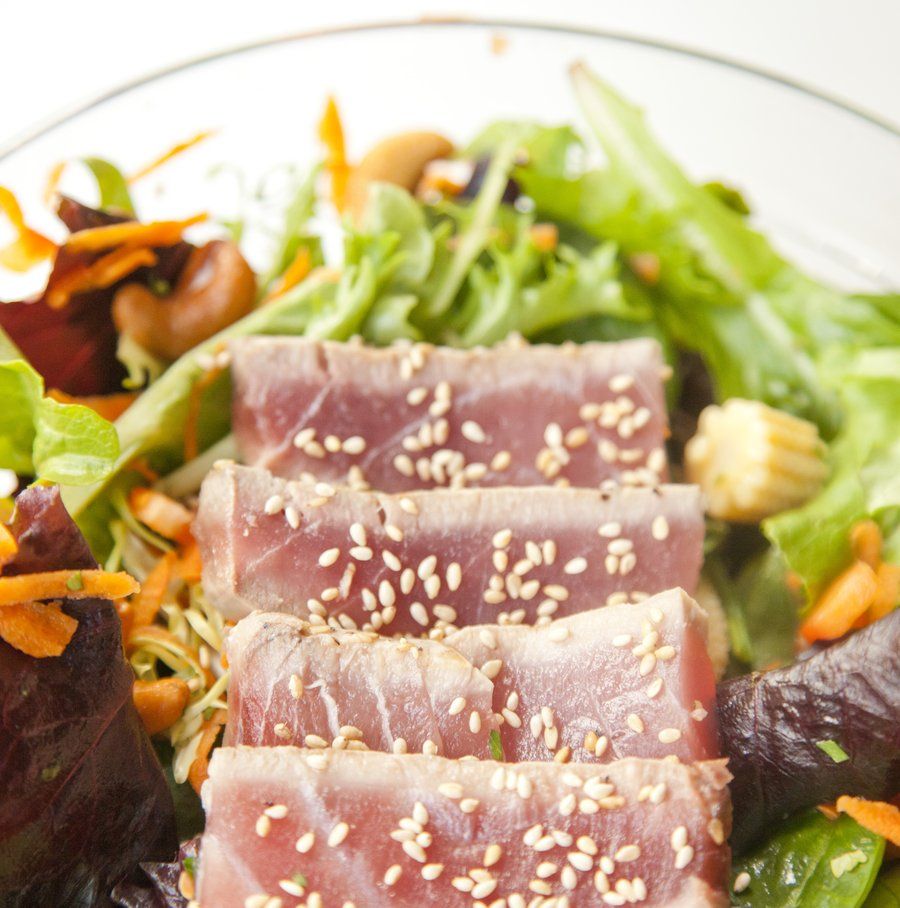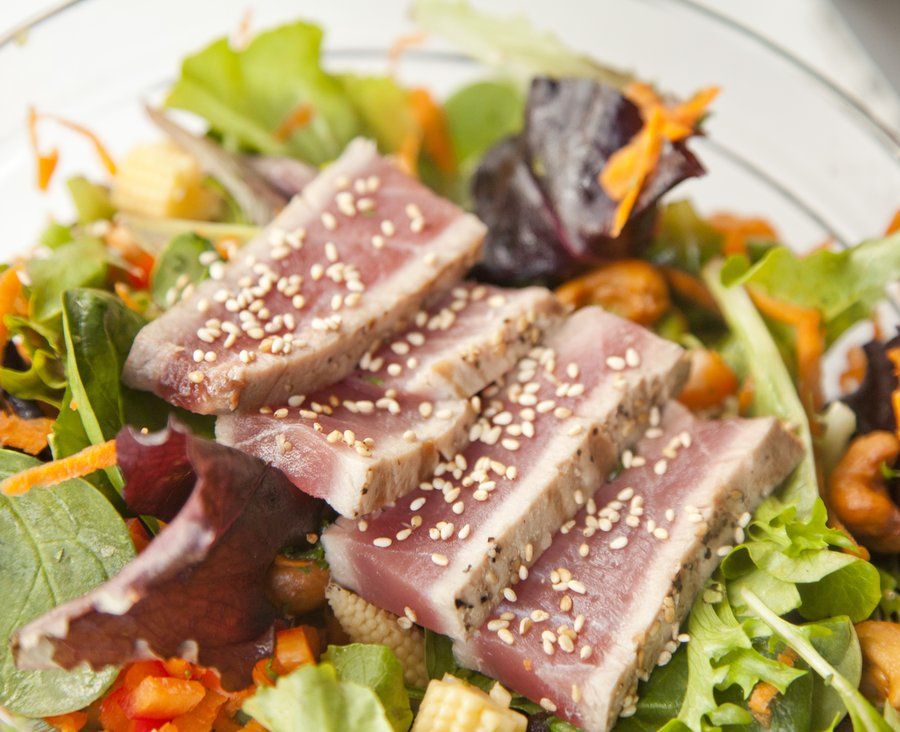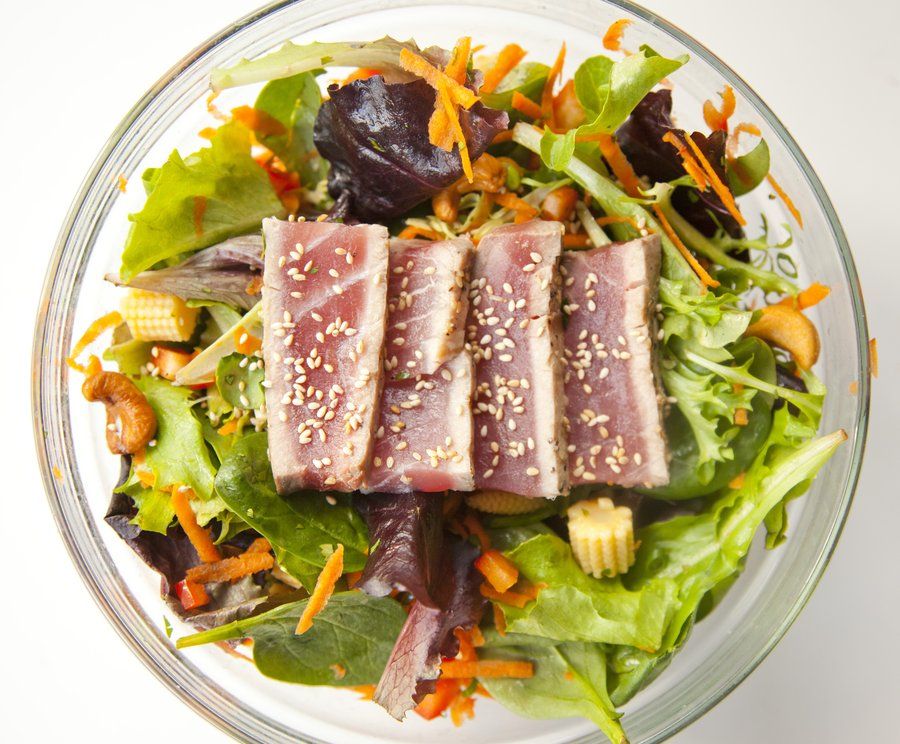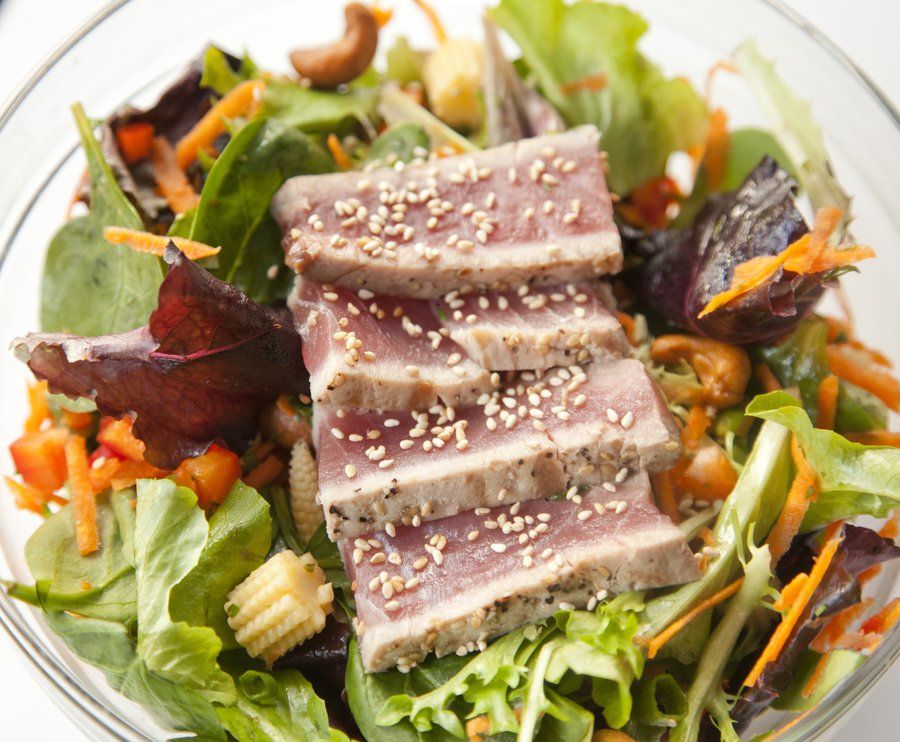 Asian Ahi Tuna Salad
Prep Time
---
15 Minutes

Total Time
---
15 Minutes

Yield
---
Serves 2

Ingredients
1 Cups Edamame (shelled)
1/2 Cups small dice Red Bell Pepper
1/2 Cups shredded Carrot
1/4 Cups sliced thin on a bias Scallion
4 oz Mixed Greens
3 chopped roughly Baby Corn
1/2 lbs Ahi Sushi Grade Tuna (seared with salt and pepper)
1/2 Cups Cashews (roasted & salted)
1/3 Cups Apple Cider Vinegar
1 T Low Sodium Soy Sauce
2 T Sesame Oil
1 tsps Sugar
2 tsps Honey
1/2 tsps Ground Ginger
---
Directions
For the salad dressing - whisk together the apple cider vinegar, soy sauce, sesame oil, sugar, ginger, and honey. Let sit in fridge while you make the salad.
Toss all ingredients of the salad together except for the tuna. Toss the salad with the dressing (you may not need it all - use just enough to lightly coat the ingredients).
Place Tuna on top and serve.