There are so many aspects to making the perfect Meatball. I think one of the biggest components is having the combination of three [trifecta] meats: Ground Pork, Ground Beef & Ground Veal. This combination of meats not only creates an amazing flavor profile to work with, but it keeps the meatballs juicy and not dried out.
A technique I learned (which is actually extremely popular in Italy), is breading your meatballs on the outside, pan frying them to get them crispy and then finishing them off in the oven. I grew up with the classic meatballs where there are breadcrumbs mixed in with the meats, but I have to admit, I like the outside breading a lot more.
You can serve these as an appetizer alone, or with pasta and your favorite Marinara Sauce (a recipe for mine is listed below!)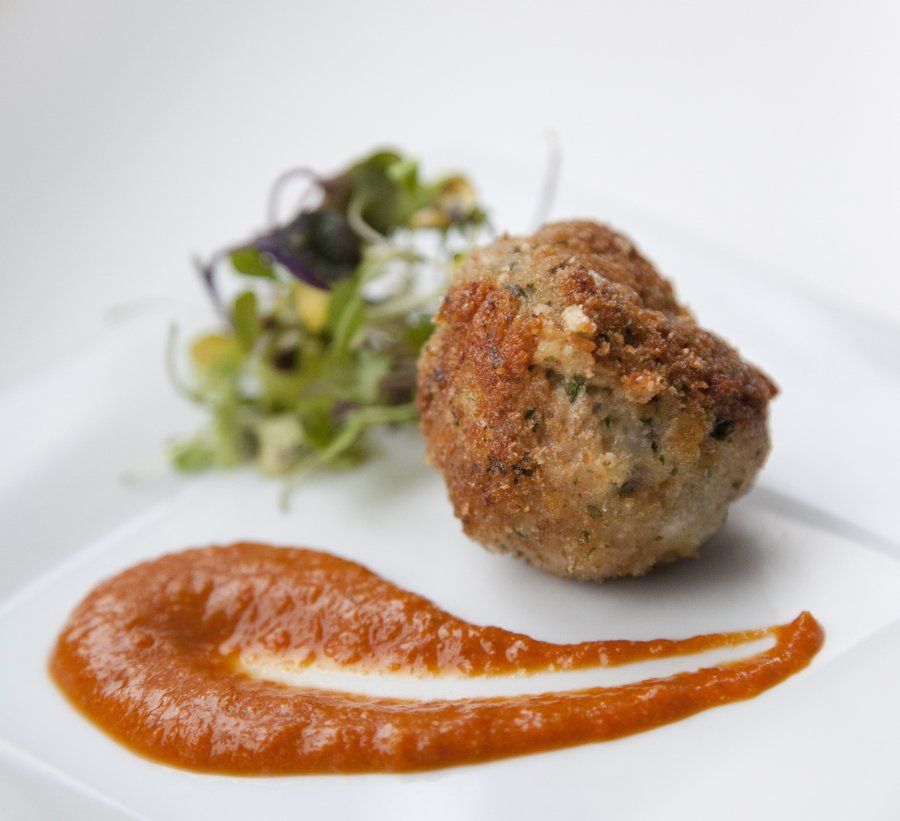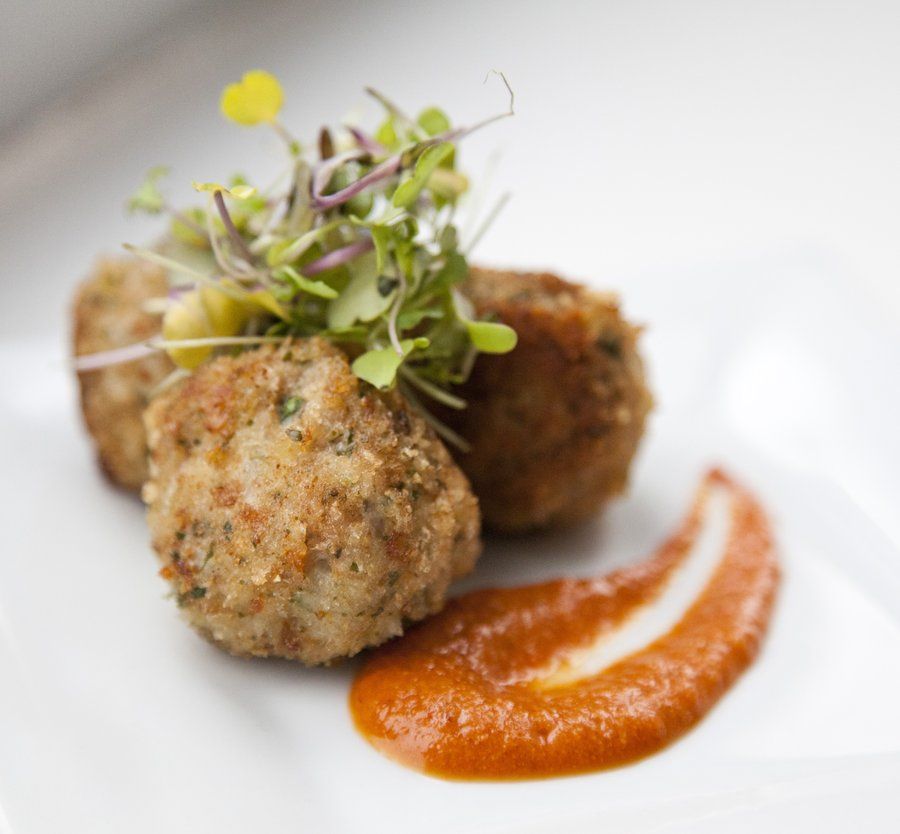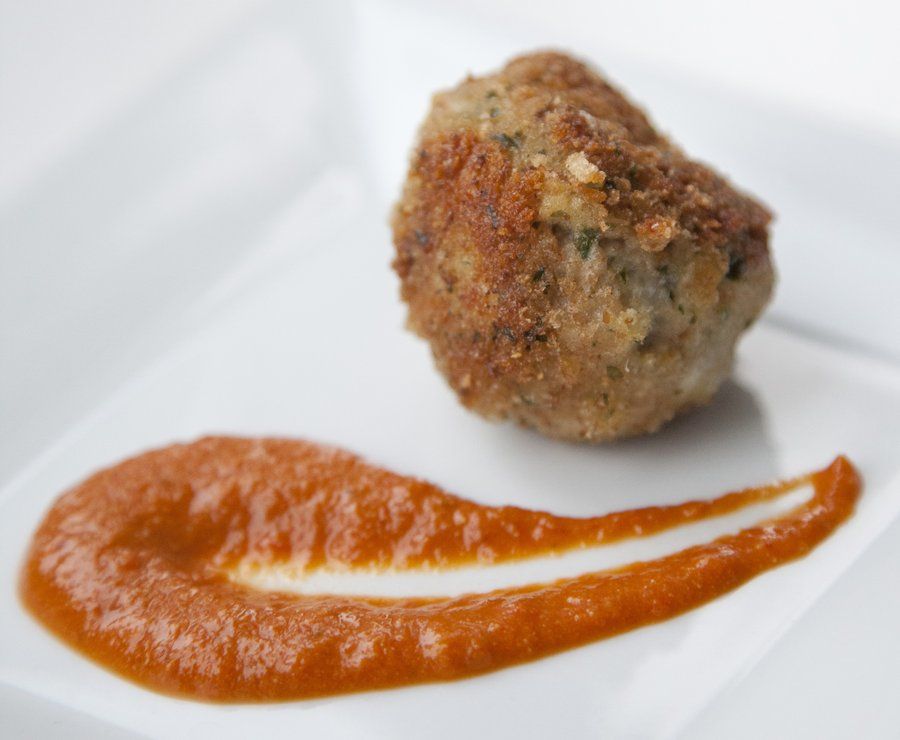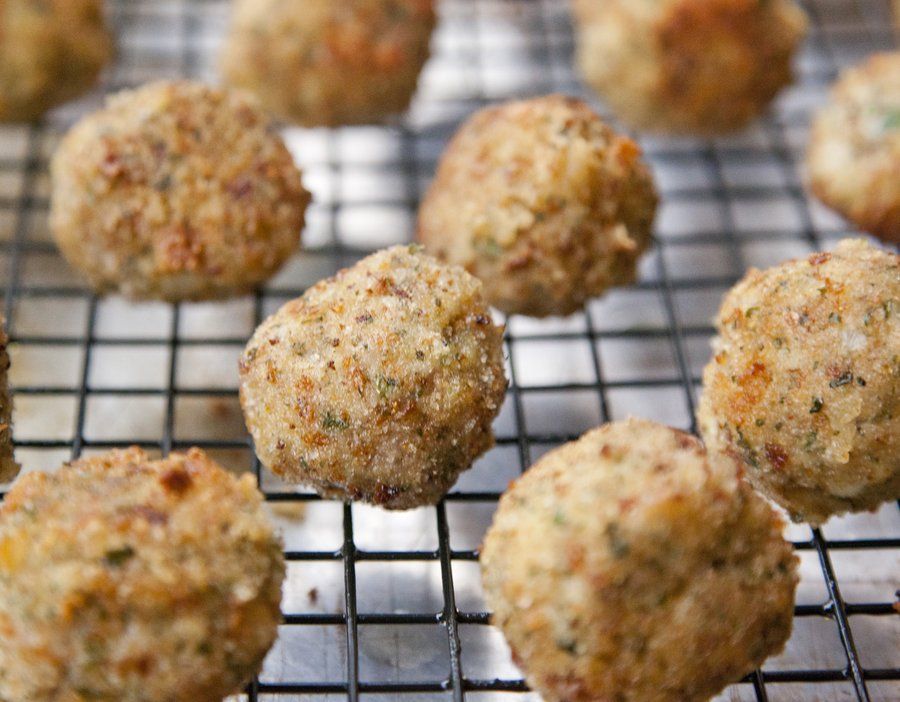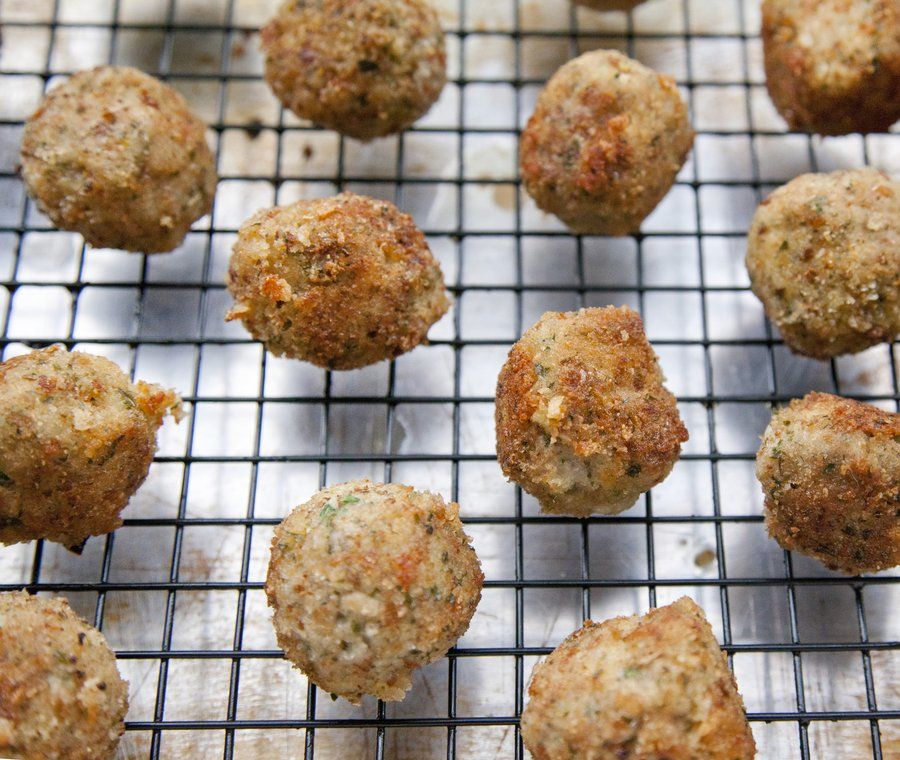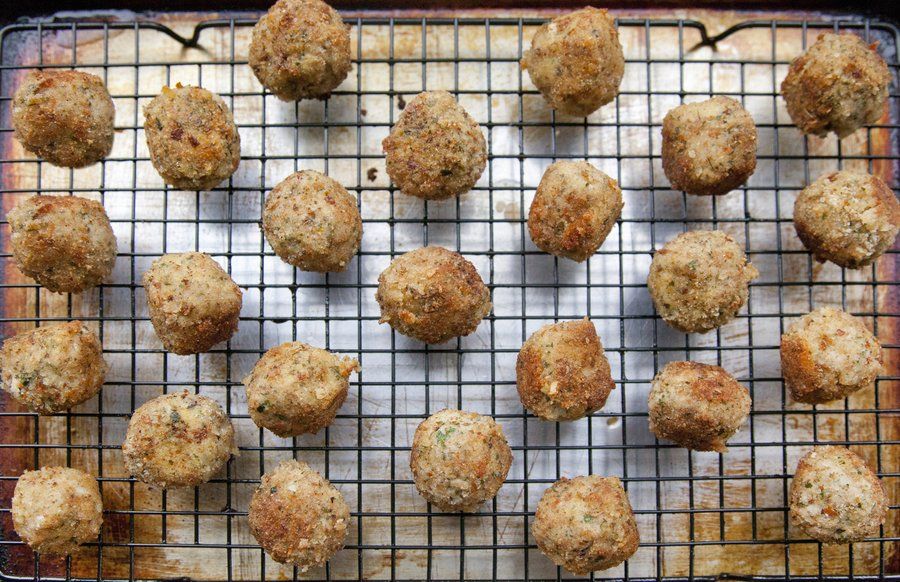 Meatballs
Prep Time
---
10 Minutes

Cook Time
---
20 Minutes

Total Time
---
30 Minutes

Yield
---
About 20-25 Meatballs

Ingredients
1/3 lbs Ground Beef
1/3 lbs Ground Veal
1/3 lbs Ground Pork
3 minced Garlic Cloves
2 T minced Parsley
1/2 Cups minced Onion
1 tsps Dried Basil
2 T Breadcrumbs
1/2 Cups shredded Mozzarella
Salt and Pepper
Pinch Cayenne
1 beaten Egg
1 Cups Breadcrumbs
1 T Dried Parsley
---
Directions
Combine all ingredients in a large bowl. Season with a little salt and pepper. Make a mini "test" piece and saute it. Taste and check the seasoning. *Rather than frying off all the meatballs and realizing the seasoning is off, do this test round!
Using an ice cream scooper, make your meatballs (so they stay uniform in size). Preheat your oven to 350 degrees.
Beat your egg in a bowl and add about a teaspoon of water to it to loosen it up. On a plate, combine your 1 cup of breadcrumbs with your dried Parsley. Dip each meatball in the egg wash, then coat with breadcrumbs. Set on a plate.
In a large saute pan, add a little Canola Oil, just enough to coat the bottom of the pan. Add in your meatballs and brown on all sides. Remove to a cooling rack that's on a sheet tray. When you're done browning the meatballs, finish them in the oven (about 10 minutes). Serve with your favorite Sauce, with Pasta, or alone!
Marinara Sauce
Prep Time
---
1 Minutes

Cook Time
---
2 Hour 30 Minutes

Total Time
---
2 Hour 31 Minutes

Yield
---
4 Cups

Ingredients
1 chopped roughly Onion
1/4 chopped roughly Fennel Bulb
4 smashed Garlic Cloves
1/4 Cups Dry White Wine
28 oz Can of Pureed Tomatoes
1 T Dried Basil
1 tsps Dried Bay Leaf
1 tsps Red Pepper Flakes
Salt and Pepper (to taste)
---
Directions
n a saucepan, heat up some Olive Oil. Saute your onion, fennel and garlic. Cook for about 8 minutes over medium heat, until the onions start to soften.
t this point, add your White Wine and cook til absorbed. Add in your Pureed Tomatoes (I love San Marzano 's brand the best), Basil, Bay Leaf, Red Pepper Flakes and some Salt & Pepper. Cover and cook on a low heat for at least an hour.
At this point. taste the sauce, and season with salt and pepper. Take the pot off the heat and puree it's contents in a Vitamix (or whatever blender you may have) until completely smooth. Taste and season again.