A lot of times when I am menu planning for the given week, my inspiration is what is currently in my fridge. I don't think there's anything I hate more than wasting food, so if I see that something needs to be used soon otherwise it will be trash, I come up with a dish around that ingredient.
With that said, today's item was this huge beautiful Parsnip I had. I like parsnips, but the flavor alone is not something I am obsessed with. I have made "Parsnip French Fries" before and honestly, I just was not a fan of the taste. So usually when I cook with parsnips, I'll pair them with something else (I've done a Cauliflower Parsnip Mash, I've used Parsnips in various Purees like a Celery Root Puree....). So today I decided I wanted a nice warm soup for this cold NYC weather.
I love Potato Soup especially when it's flavored with either bacon or pancetta. So I snuck my little parsnip friend in there too and this came out great - just the right amount of parsnip flavoring!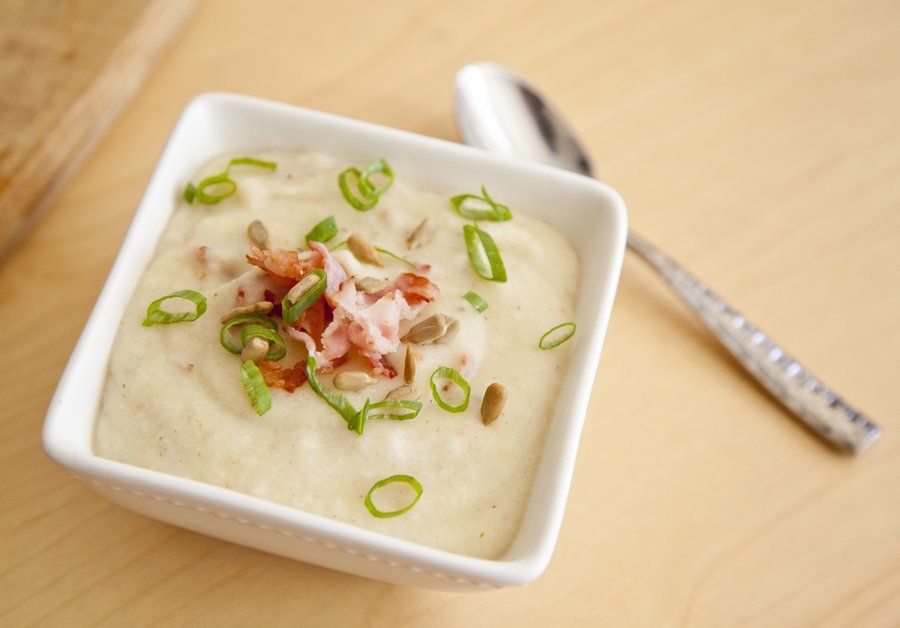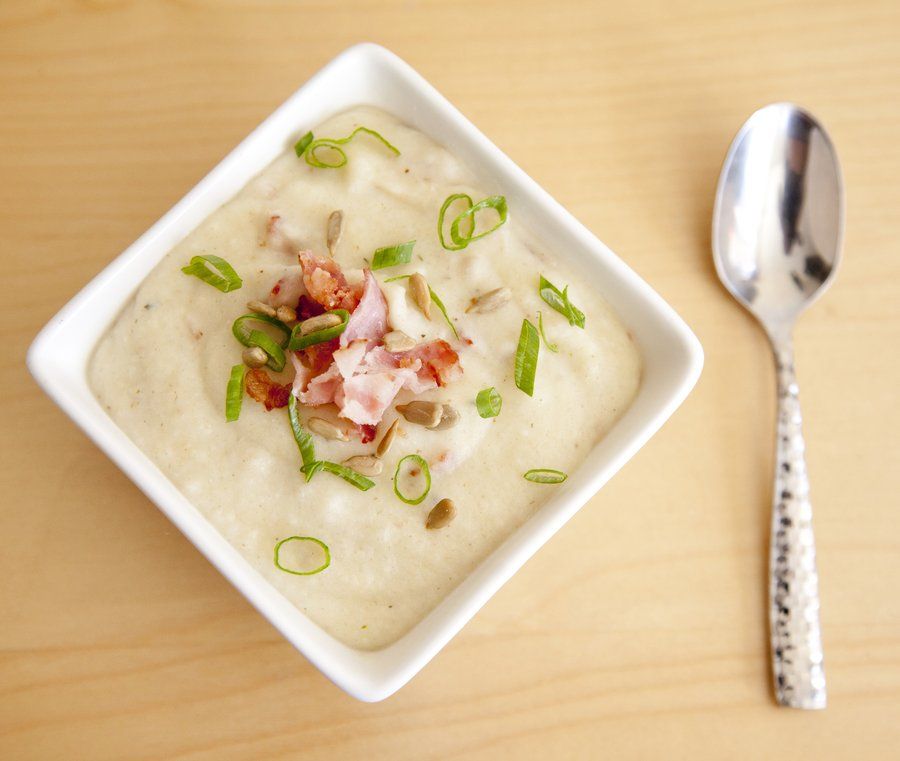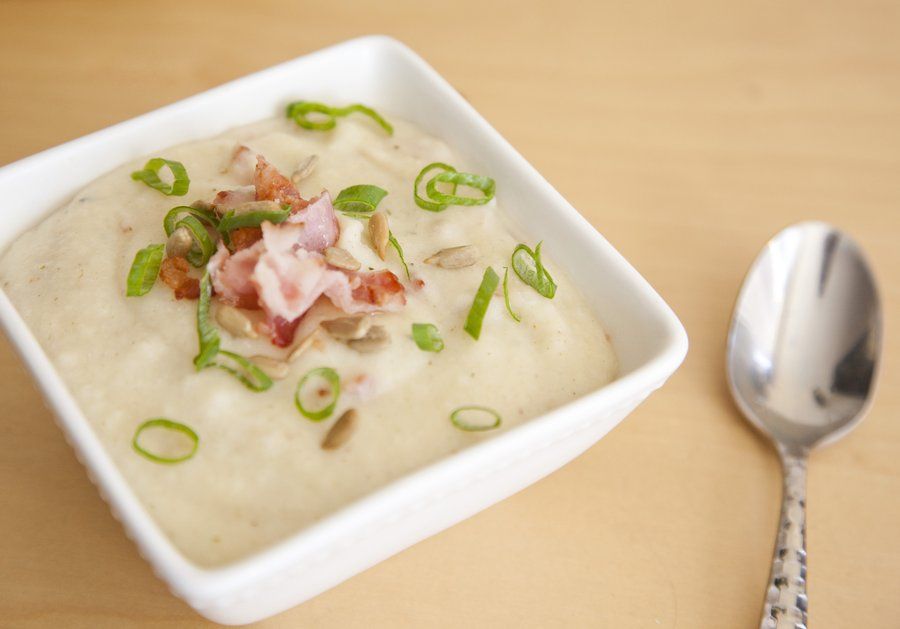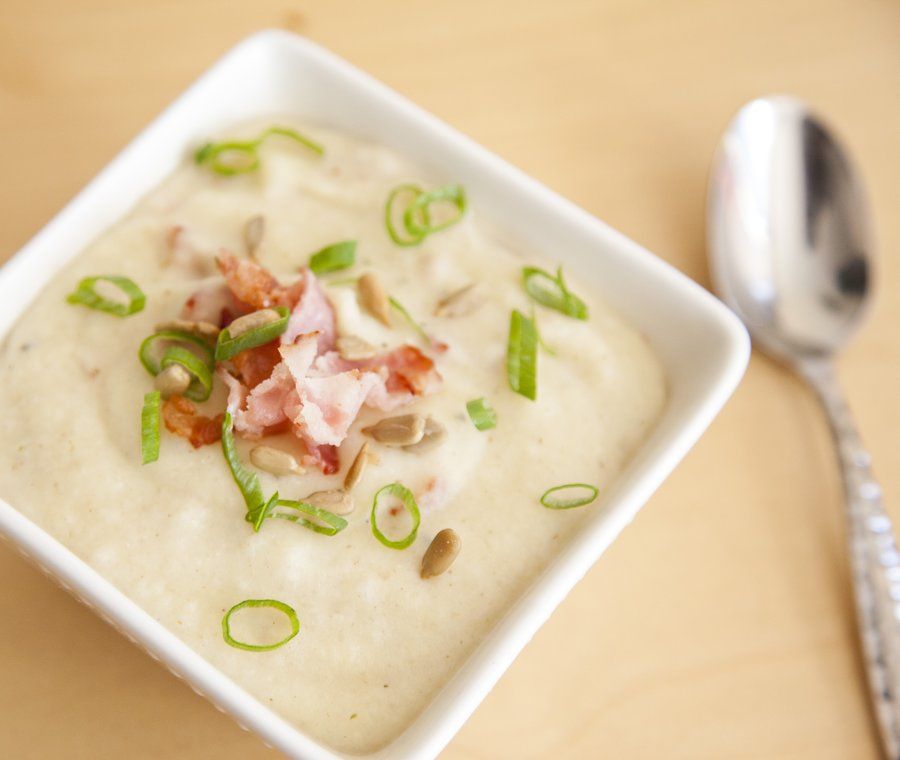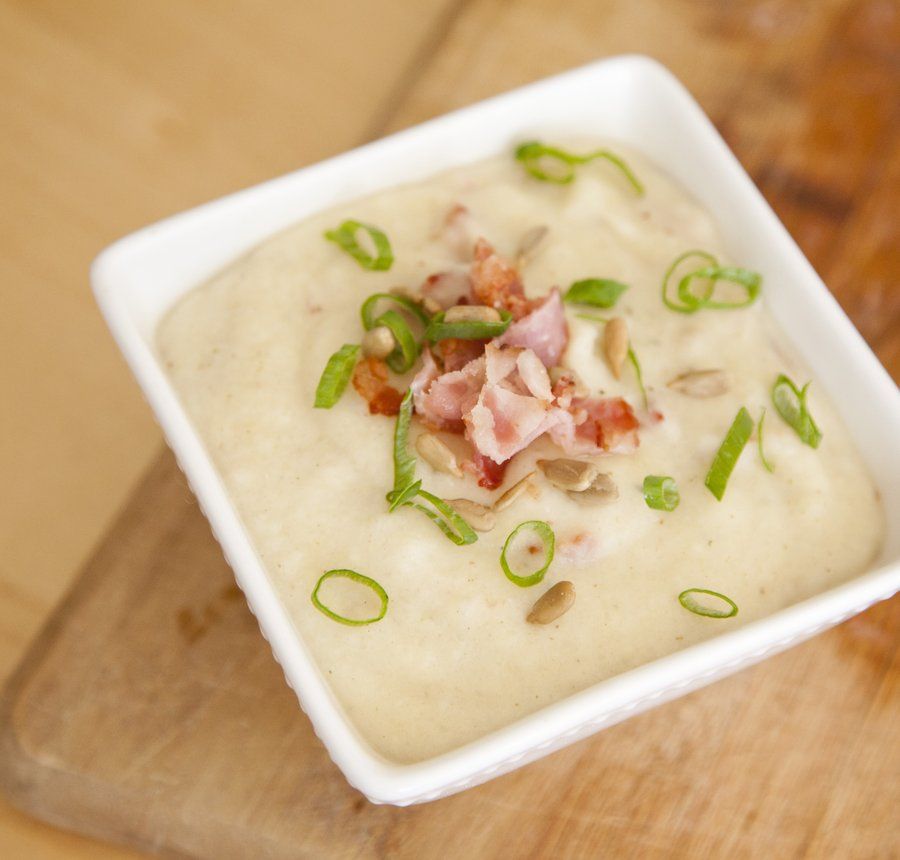 Potato & Parsnip Soup
Prep Time
---
5 Minutes

Cook Time
---
30 Minutes

Total Time
---
35 Minutes

Yield
---
Serves 4

Ingredients
6 Slices Bacon
10 oz small dice Parsnips (peeled)
1 small dice Onion
1 Tablespoon Butter
1 lbs small dice Potatoes (peeled)
4 chopped roughly Garlic Cloves
1/4 tsps White Pepper
Pinch Nutmeg
1 tsps Thyme (leaves only)
1 Bay Leaf
1/2 Cups Heavy Cream
2 sliced thin on a bias Scallions
2 T Sunflower Seeds
3 Cups Low Sodium Chicken Stock
---
Directions
In a large soup pot, heat over medium high heat and add your bacon (whole). Cook til cripsy and remove from pot to cutting board. Dump out all but 1 tablespoon of bacon fat from the pot and add in your butter.
Once the butter has melted, add in your parsnips, onion, potatoes, garlic, white pepper and nutmeg, and cook over a medium heat for about 10-15 minutes. Stir frequently so as not to burn.
Add in your thyme, bay leaf and 3 cups of chicken stock. Bring to a boil and reduce to a simmer. Cook until your potatoes and parsnip are completely fork tender. Remove bay leaf. Blend with an immersion blender. Stir in heavy cream and bacon and heat through 2-3 minutes. Taste and season with salt and white pepper. Serve garnished with scallions and sunflower seeds.