One of my newest culinary obsessions has become making various Purees. For a while I was making a lot of Celery Root Purees, which were incredible and perfect for the fall….but last night I tried out a Fennel Puree which was to die for…..especially when paired with an Eataly Tenderloin!
Now let me set the record straight on Fennel….I DESPISE raw fennel….I truly hate no other flavor in this world more than the flavor of anise/licorice. However, when cooked, fennel transforms from that vile flavor into such a delicate, beautiful flavor that could pair well with almost any meat.
The two tricks to making any successful puree is:
1. Making sure you've either roasted/poached/sautéed your main ingredient so it's completely tender, and easy to puree
2. The magical VITAMIX - before owning such an incredible implement, I used my food processor, which obviously works but it's very grainy….the Vitamix makes your purees as light as air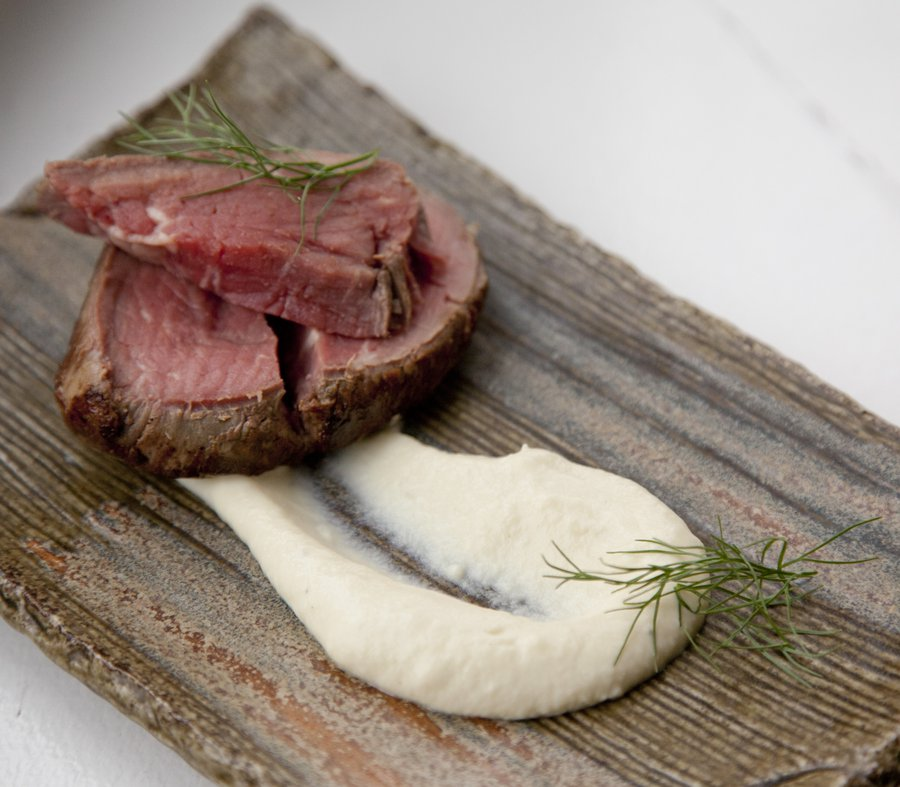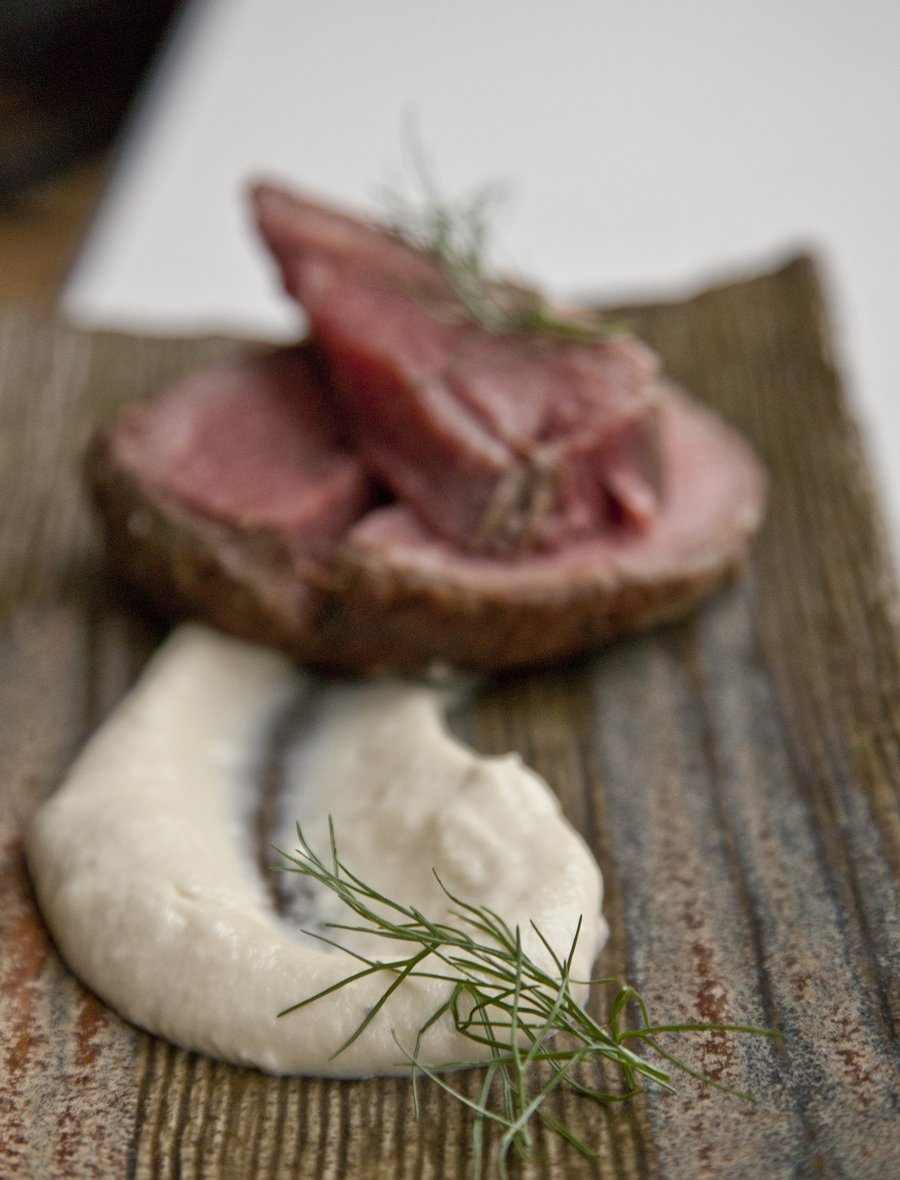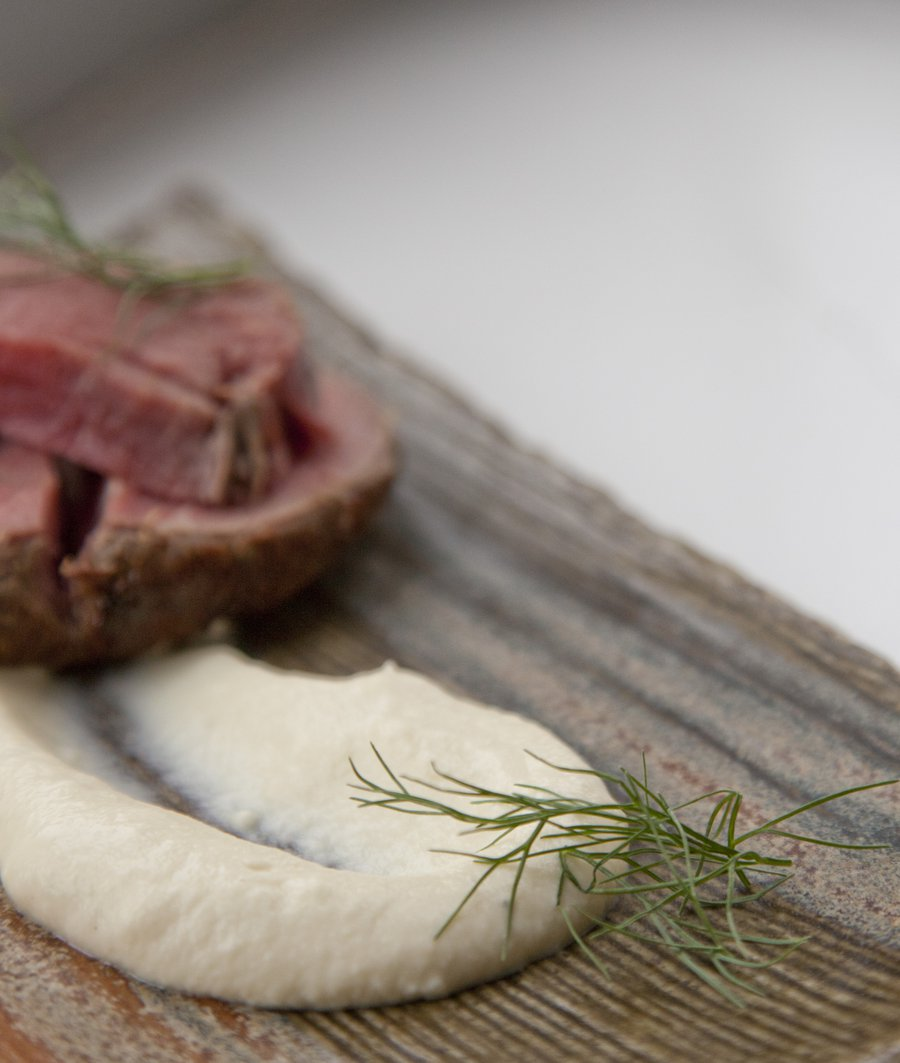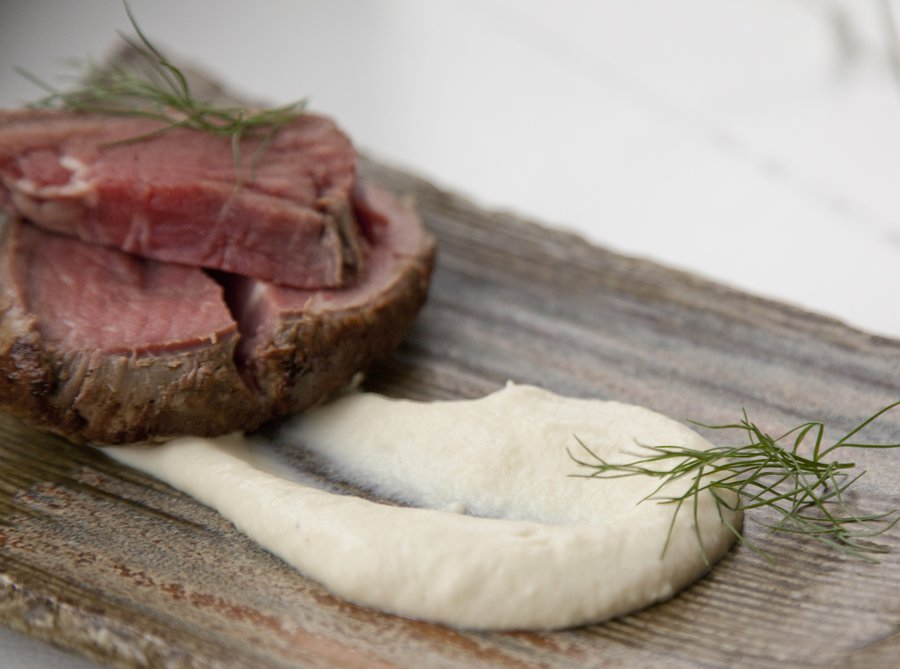 Fennel Puree
Prep Time
---
5 Minutes

Cook Time
---
30 Minutes

Total Time
---
35 Minutes

Yield
---
2 cups

Ingredients
1 Fennel Bulb (cleaned and chopped roughly into a medium dice)
1/2 chopped roughly Onion
3 smashed Garlic Cloves
1 Pints Heavy Cream (or enough to cover your veggies in a pot)
1/4 Cups grated Parmesan Cheese
Salt and Pepper (to Taste)
1 Cayenne
---
Directions
In a medium sized sauce pan, add your fennel, onion, garlic, and heavy cream. *Note: You just want the heavy cream to come to the top of your veggies. Bring to a light boil and reduce to a simmer and cook for at least 20 minutes. Check periodically to stir and see how the veggies are cooking.
Once cooked through completely, Drain your veggies in a sieve but saving the excess heavy cream for later (if needed). Place drained veggies, parmesan cheese, a pinch of cayenne, and some salt and pepper in a vitamix. Puree completely until it gets this whipped-like consistency (if it's too dry, add some of your reserved heavy cream). Taste and season with more salt and pepper - puree again.
Beef Tenderloin
Prep Time
---
1 Minutes

Cook Time
---
25 Minutes

Total Time
---
26 Minutes

Yield
---
1 Tenderloin

Ingredients
1 Beef Tenderloin
Salt and Pepper
2 T Canola Oil
---
Directions
Liberally season all sides of your tenderloin with salt and pepper. I mean LIBERALLY, this cut of steak has little to no fat on it, so it needs all the flavor it can get.
In a saute pan, heat up a little canola oil (just enough to lightly coat the bottom of the pan) until smoking hot. You want to literally see a little steam coming off the oil. Place your tenderloin in the pan and brown on all sides (about 5 minutes per side). Searing the meat like this locks in the flavor, and creates that beautiful crust on the outside (while the inside still remains melt in your mouth).
Place the tenderloin on a resting rack on a sheet tray. Pre heat your oven to 400 degrees. *Note: Let your tenderloin rest while the oven heats up, this will allow the juices to get reabsorbed. Finish the tenderloin in the oven until your desired degree of doneness.
*As evidence by the photos, I love my meat still mooing, but for a nice Medium Rare, pull the steak out of the oven when the internal temperature is about 132 degrees - allow it to rest and carry over cook for about 5-10 minutes. Slice and serve over your fennel puree!