I love me some Sea Scallops! Sea Scallops (as opposed to Bay Scallops) are the larger of the scallop family, and when cooked correctly, I think are the best thing to come out of the water. This recipe is super simple, it's all about the finesse of searing the scallops correctly and not drying them out. The flavors are incredible, and I guarantee you will enjoy every bite of these.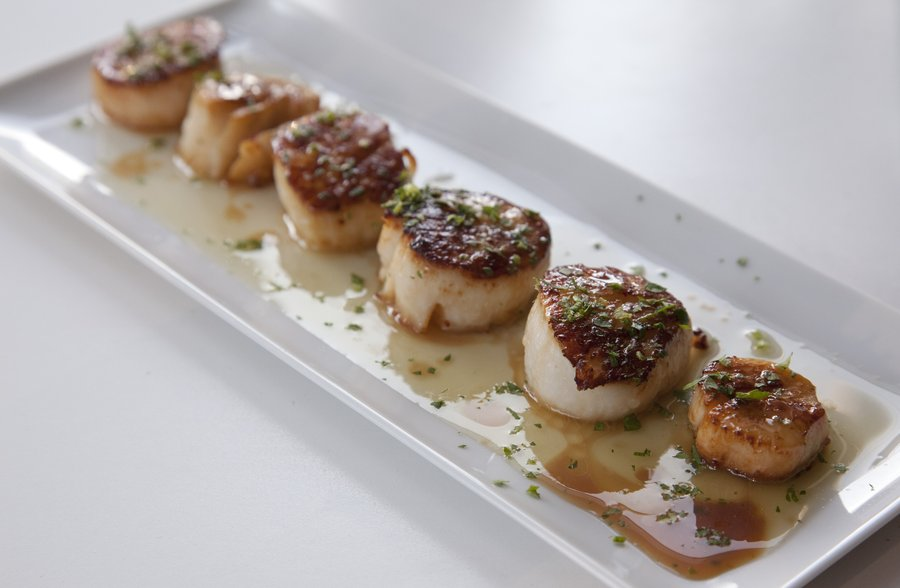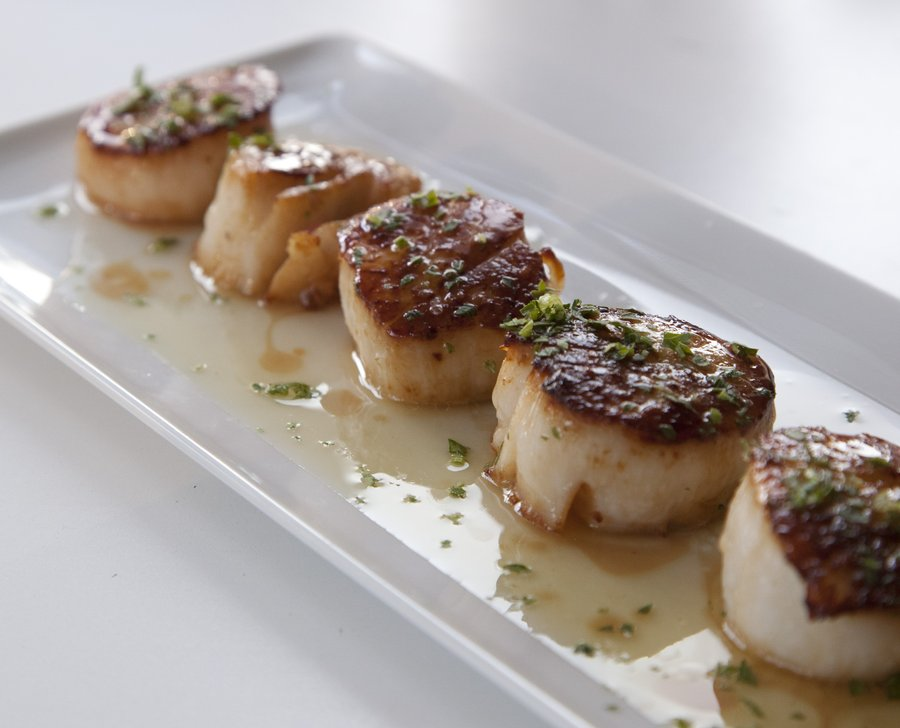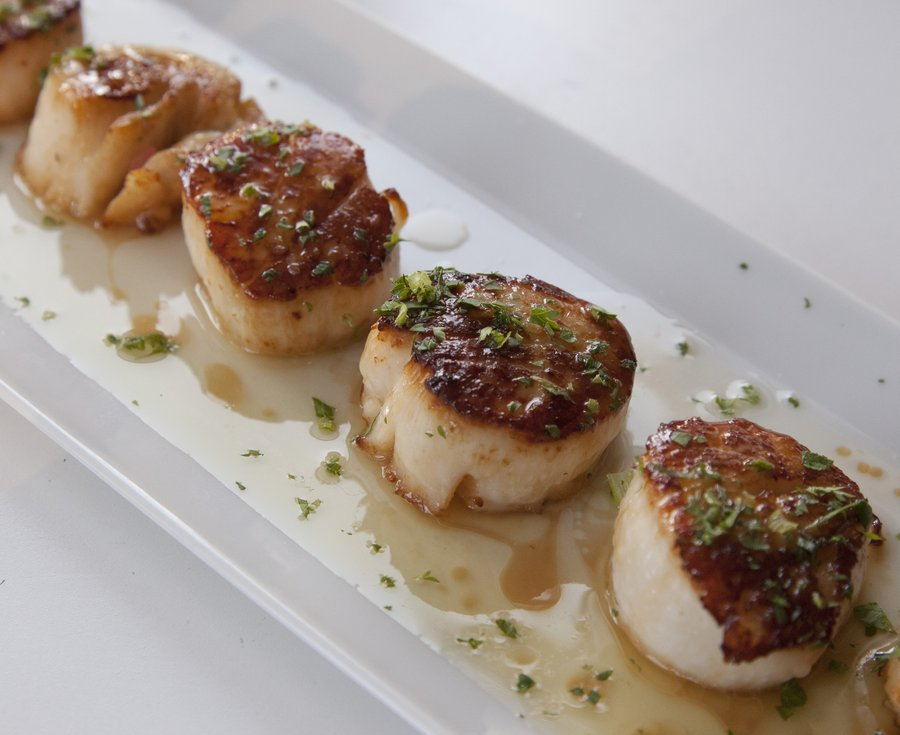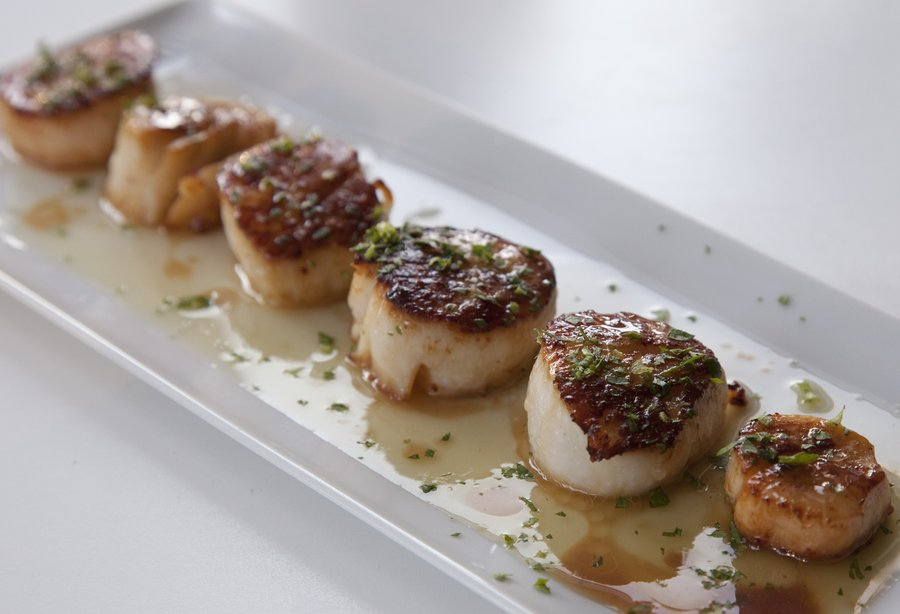 Seared Scallops in Lemon Butter
Prep Time
---
5 Minutes

Cook Time
---
15 Minutes

Total Time
---
20 Minutes

Yield
---
6 Scallops

Ingredients
6 Sea Scallops (muscle removed)
3 T Butter
Clarified Butter (for sautéing)
4 Sprigs Thyme
1/2 minced Shallot
1/2 juiced Lemon
minced Parsley (for garnish)
Salt and Pepper
---
Directions
In a saute pan, heat up the clarified butter to be super hot. *Make sure you whip off any excess water from the scallops with a paper towel. Add in the scallops, and cook over a high heat until it's golden brown - basting in the butter as you cook. Flip over and repeat on the other side, still basting. Remove to a resting rack.
Dump off excess fat from the saute pan. Then add in the whole butter, shallots, and thyme to the saute pan. Cook over a medium heat and let the butter brown slightly. Add in your lemon juice - and taste. If there's too much lemon, add in more butter. Season with salt and pepper.
Pour sauce through a strainer over the scallops on a plate. Top with parsley & serve immediately.