I love cooking appetizers/tapas. Making small foods is so much fun, and great practice for when you have guests over.
I wanted to try out a dish that I can use at Thanksgiving and the upcoming holiday season that will be quick, easy, and an over-all crowd pleaser.
You can't go wrong with sausage and cheese – at least not in my house – so I took my favorite Sweet Italian Sausage and paired it with one of my favorite cheeses, Manchego…and then stuffed it all in a mushroom cap.
Stuffed Mushrooms are great as an appetizer because they're a one-bite wonder (no need for forks or even plates) and are super satisfying.
If you're not into Manchego cheese, try using Parmesan, mozzarella, taleggio, or a combo of any of those!
* Party tip: to transform a boring white plate/platter, just sprinkle on some dried parsley (like I did in my photos) and then just place your mushrooms on top. It takes the presentation to the next level!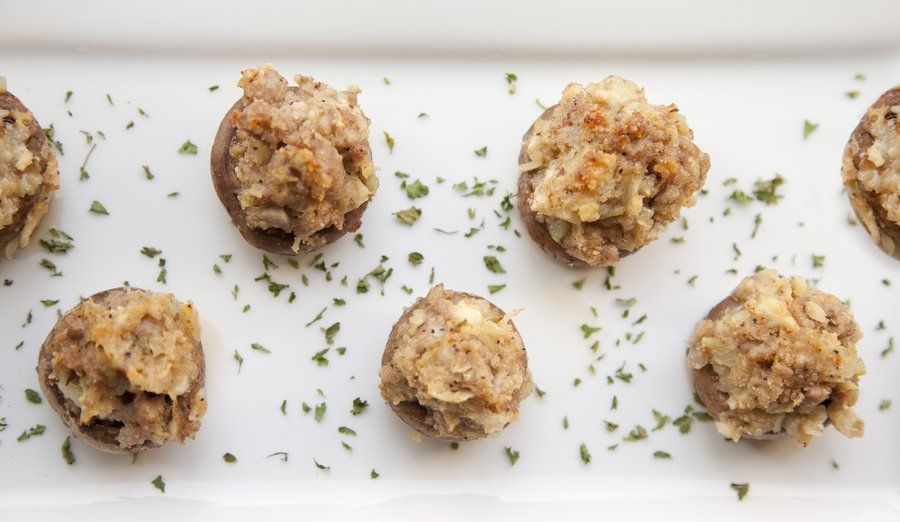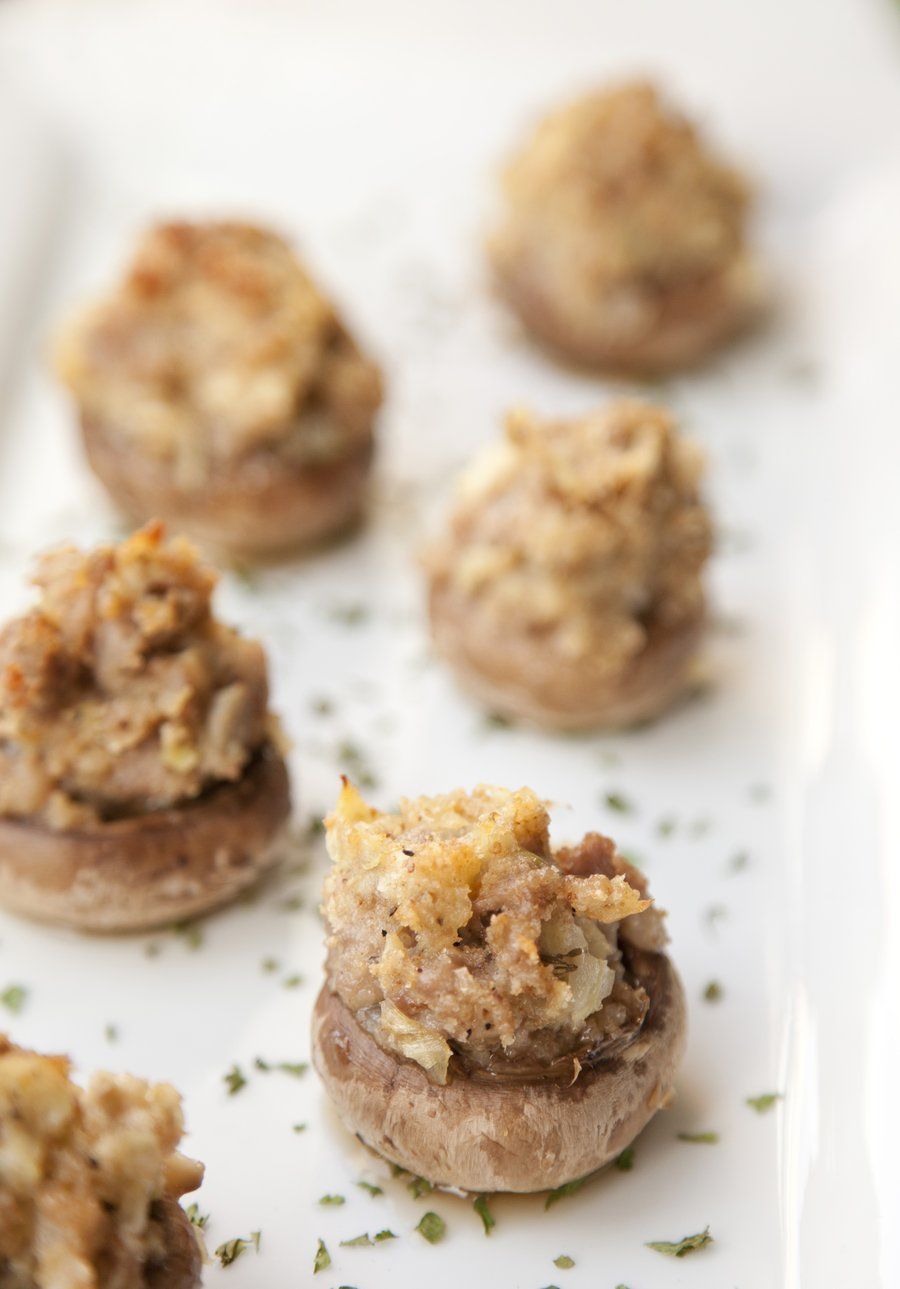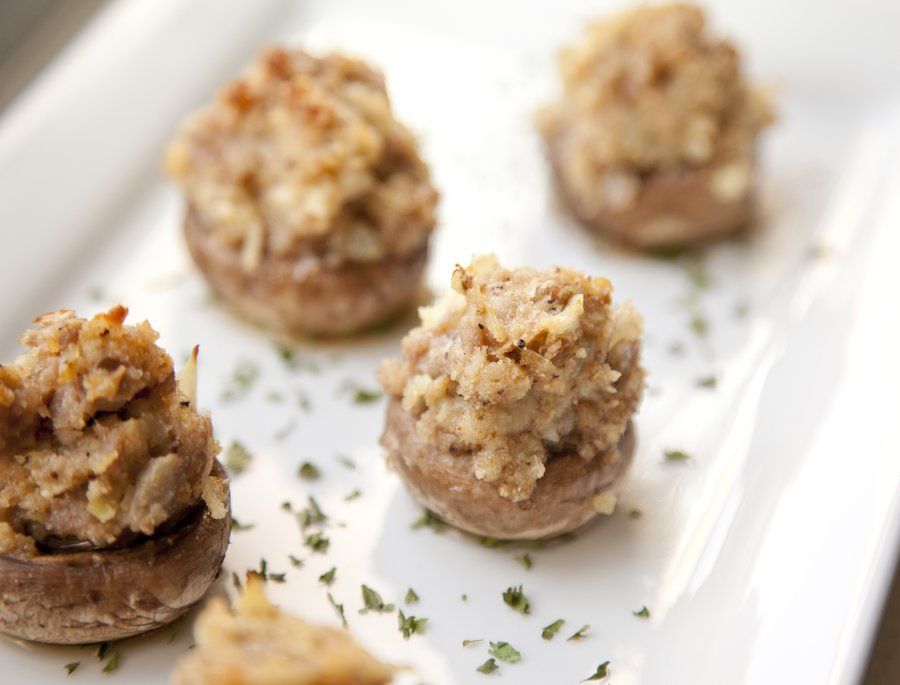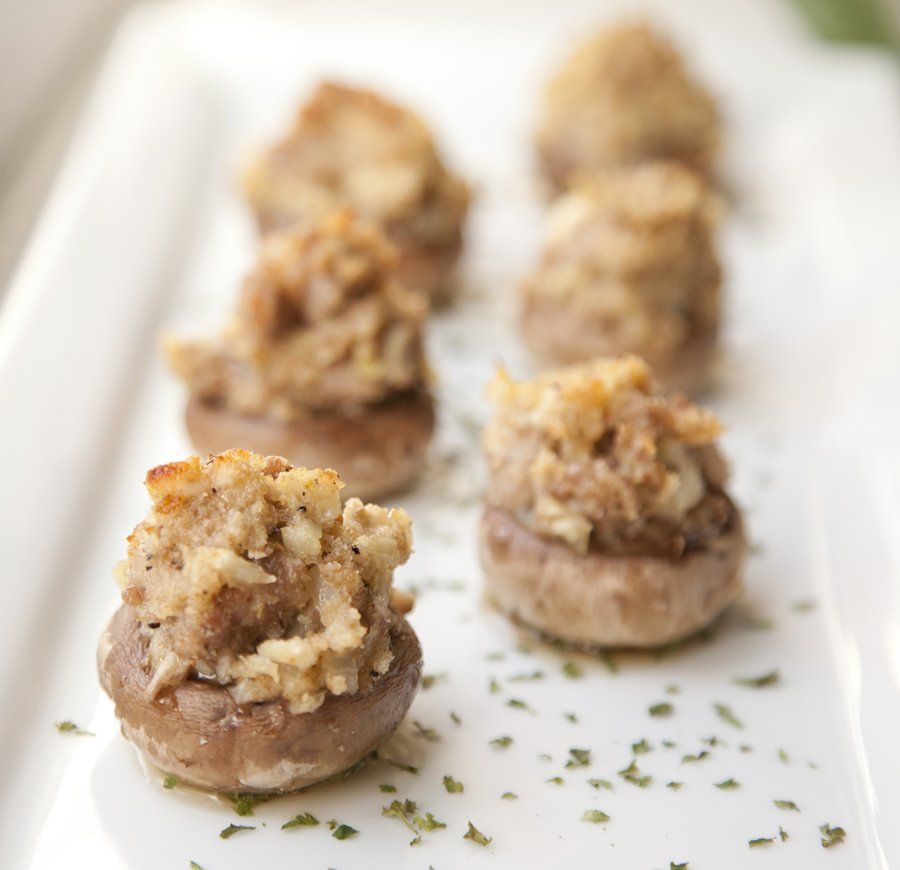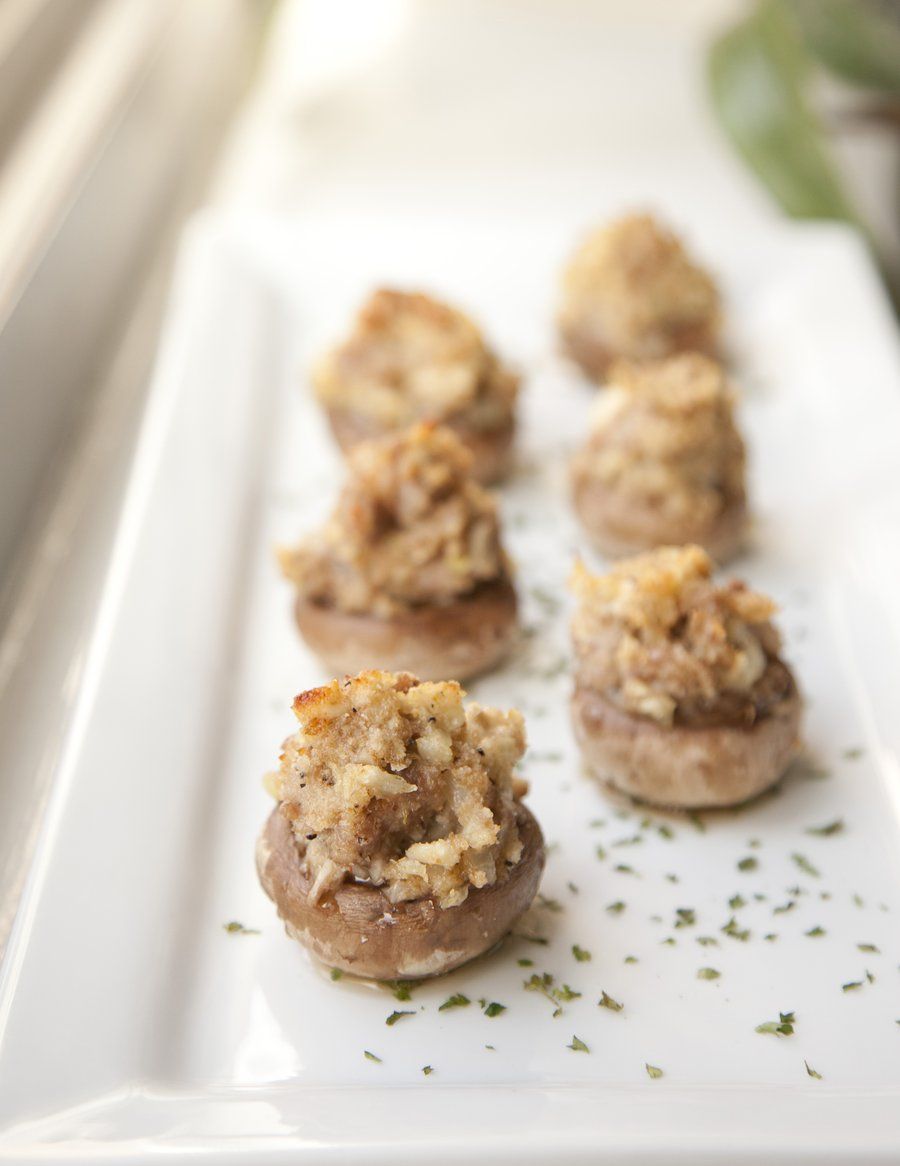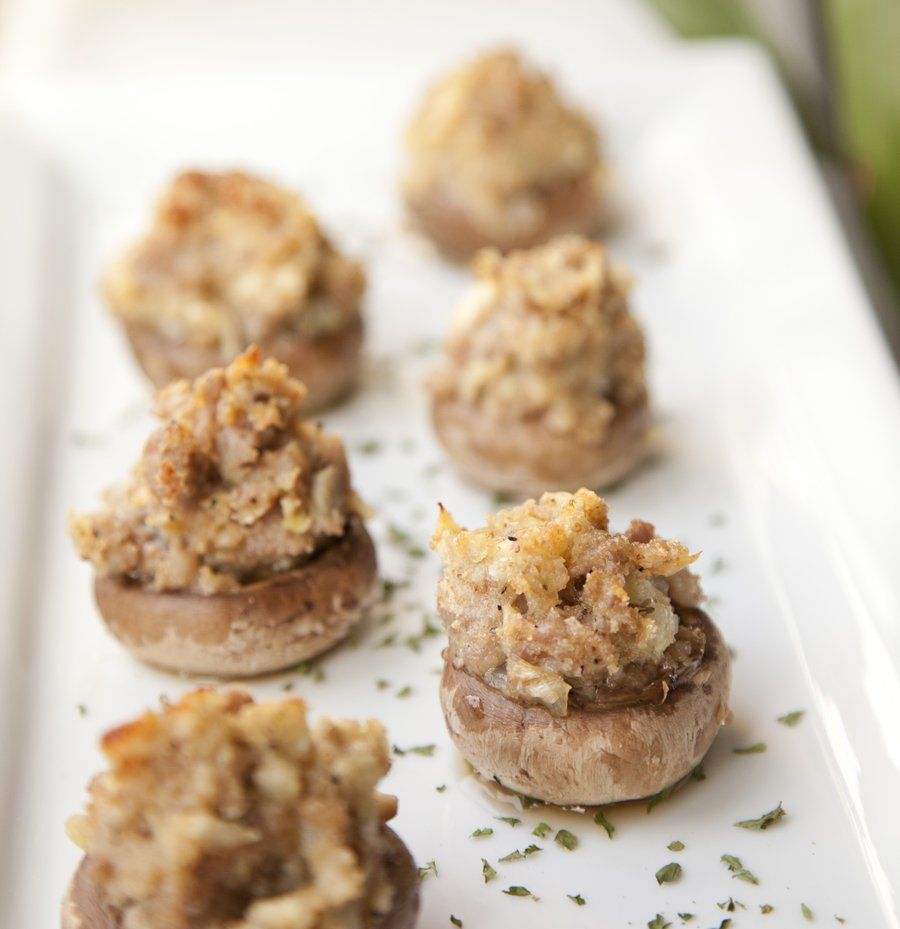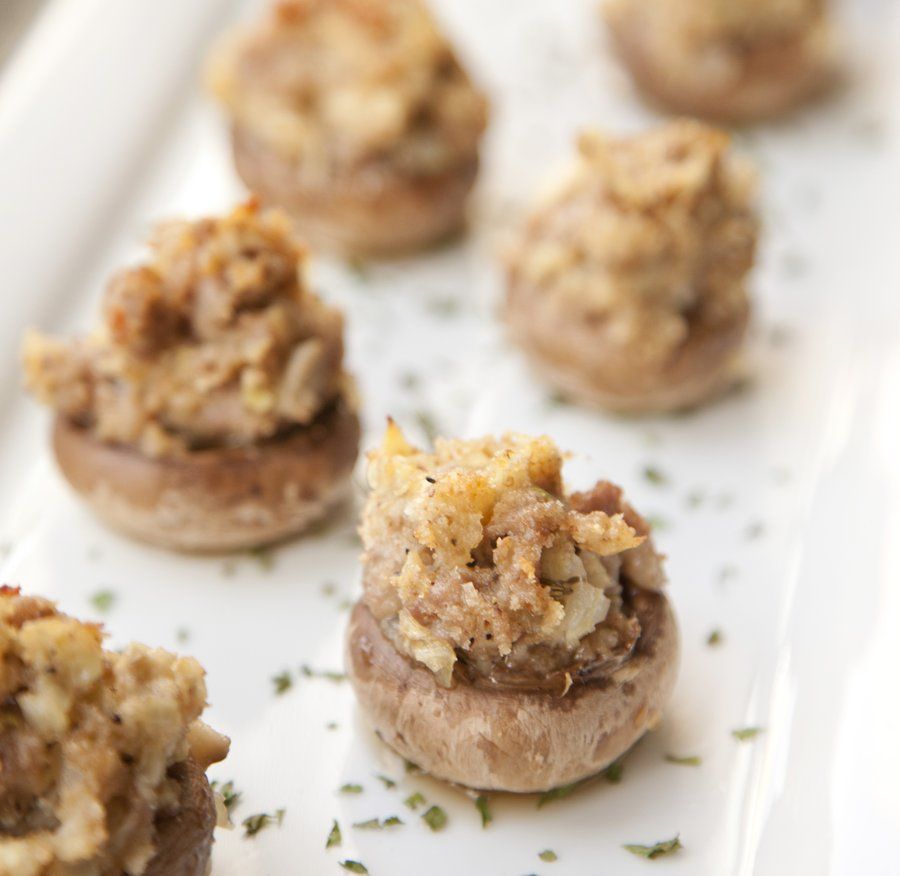 Sausage and Manchego Stuffed Mushrooms
Prep Time
---
15 Minutes

Cook Time
---
35 Minutes

Total Time
---
50 Minutes

Yield
---
Makes 14 Stuffed Mushrooms

Ingredients
4 oz Sweet Italian Sausage (casings removed)
1/2 Cup Fennel Bulb (minced)
1/4 Cup Onion (minced)
1 Garlic Clove (minced)
1/2 Teaspoon Salt
1/4 Teaspoon Black Pepper
1/2 Cup Manchego Cheese (grated on a microplane)
2 T Breadcrumbs
14 Button Mushrooms (stems removed and chopped)
---
Directions
Preheat your oven to 375 degrees. In a saute pan, cook your sausage, using a spoon to break it up into little pieces. Once the sausage is cooked through, remove with a slotted spoon and place in a large bowl. With the sausage fat that remains in the saute pan, add in your fennel, onion and chopped mushrooms stems. Cook for about 8 minutes over a medium heat, then add your garlic, salt and pepper and cook another minute.
Pour the contents of the saute pan into the bowl with the cooked sausage. To that bowl add your manchego cheese and breadcrumbs and stir to combine.
Place your mushroom caps in a pyrex dish with the opening facing upwards. Fill the mushrooms generously with your stuffing from step 2. Cook in the oven for 20 minutes and serve hot.