I am a total lover of the fall – besides the weather being so incredible, the foods in season are some of my favorites. I love root veggies….beets, celery root, parsnips, turnips….they're all so delicious. So tonight, to go along with a yummy Braised Chicken dish (recipe will be up tomorrow), I wanted to make a Root Vegetable Mash to change up from the usual Mashed Potatoes or French fries.
This is such an easy dish to make, and has incredible flavor. With just 4 ingredients, you can make this mash as a side dish to just about anything (this would go great with a steak!) Also - a great dish for Thanksgiving!
I love making dishes like this or mashed potatoes ahead of time, then putting them in these cute little Le Cruset mini Dutch ovens to reheat in the oven at dinner. Not only are they cute, and perfectly individually portioned, but in the oven, you get a nice little crisp crust on the top of the mash! I am all about texture!
Try topping the mash with a little grated parmesan cheese before reheating them in the oven!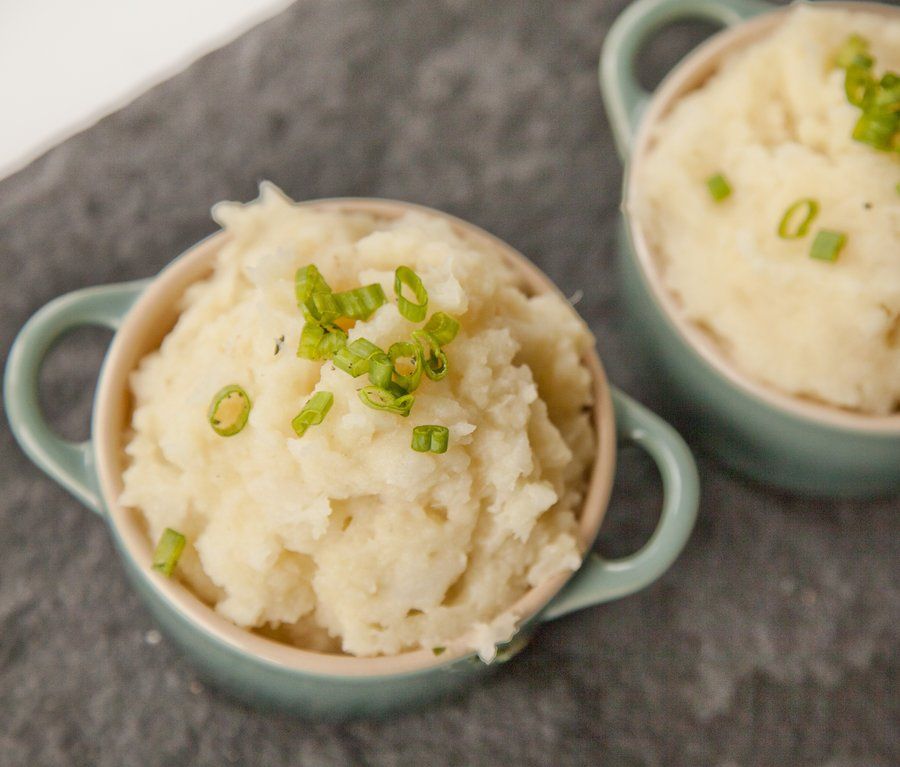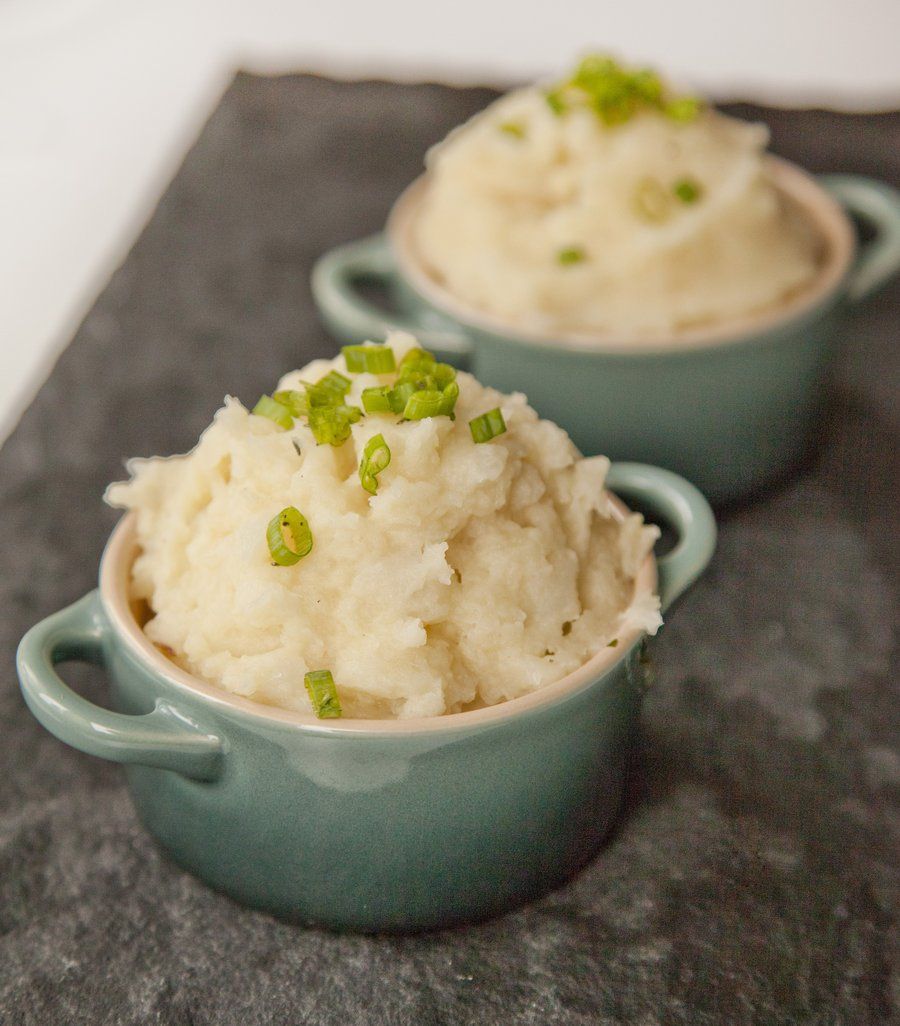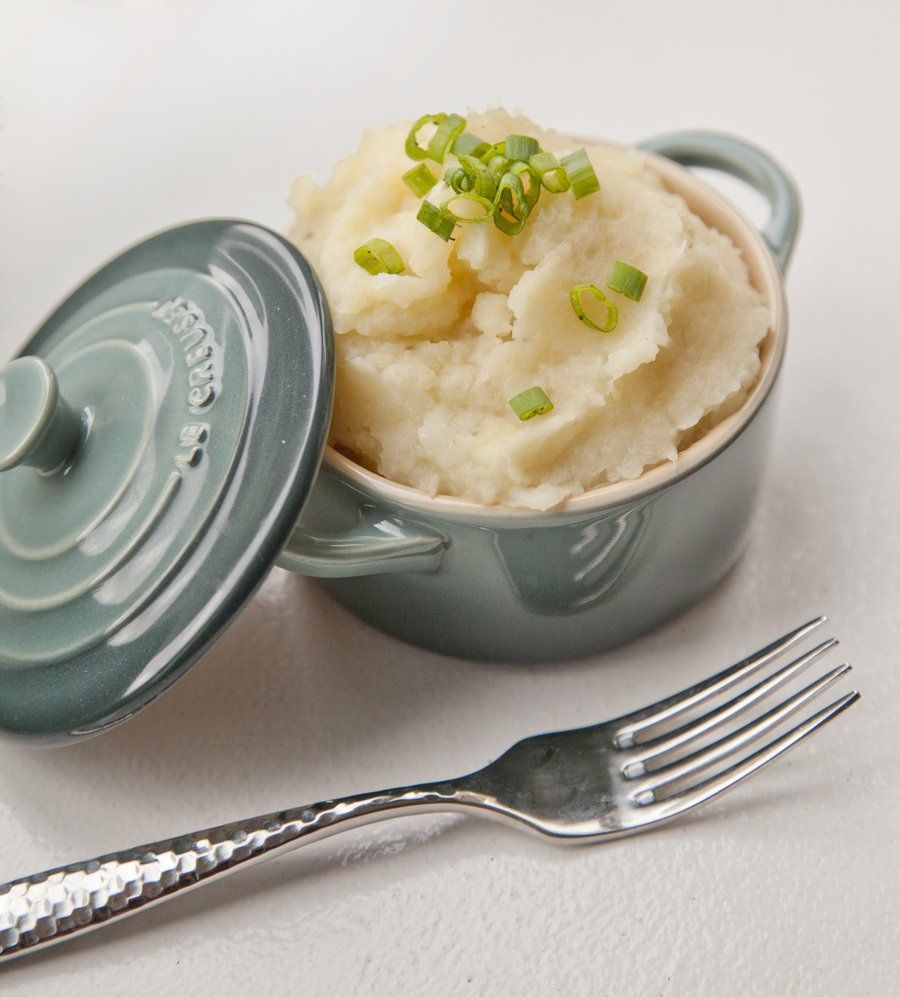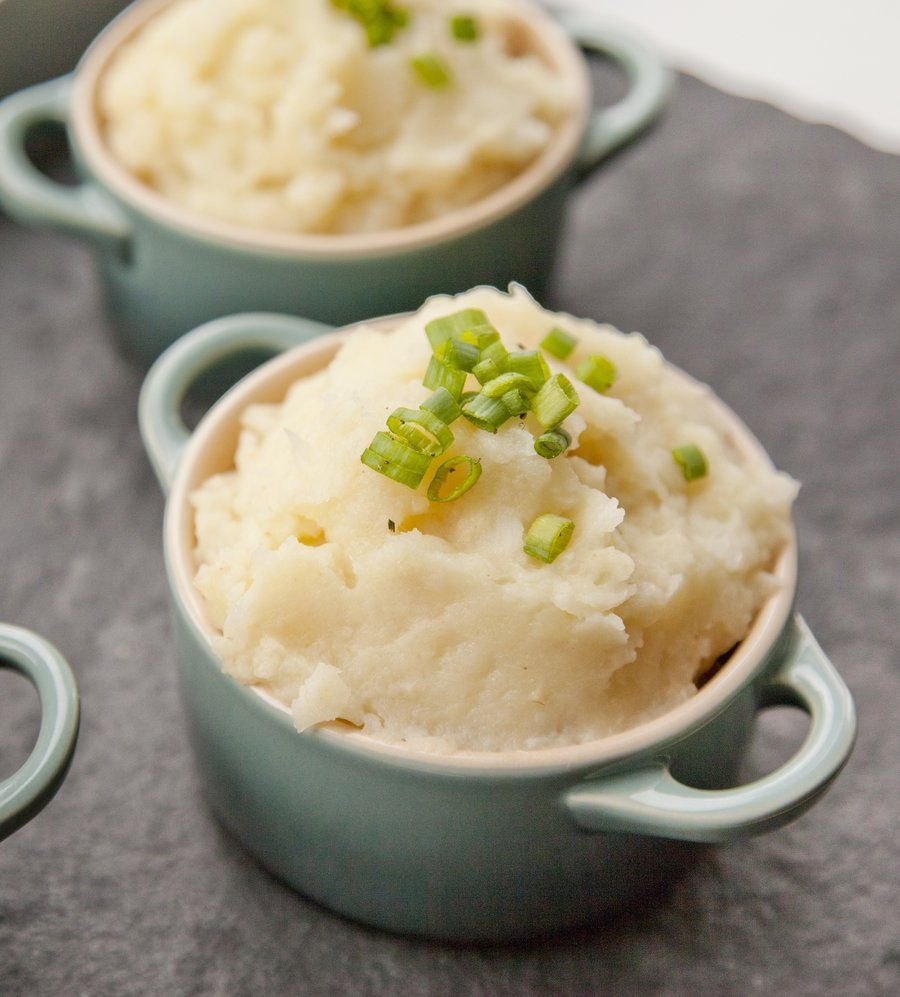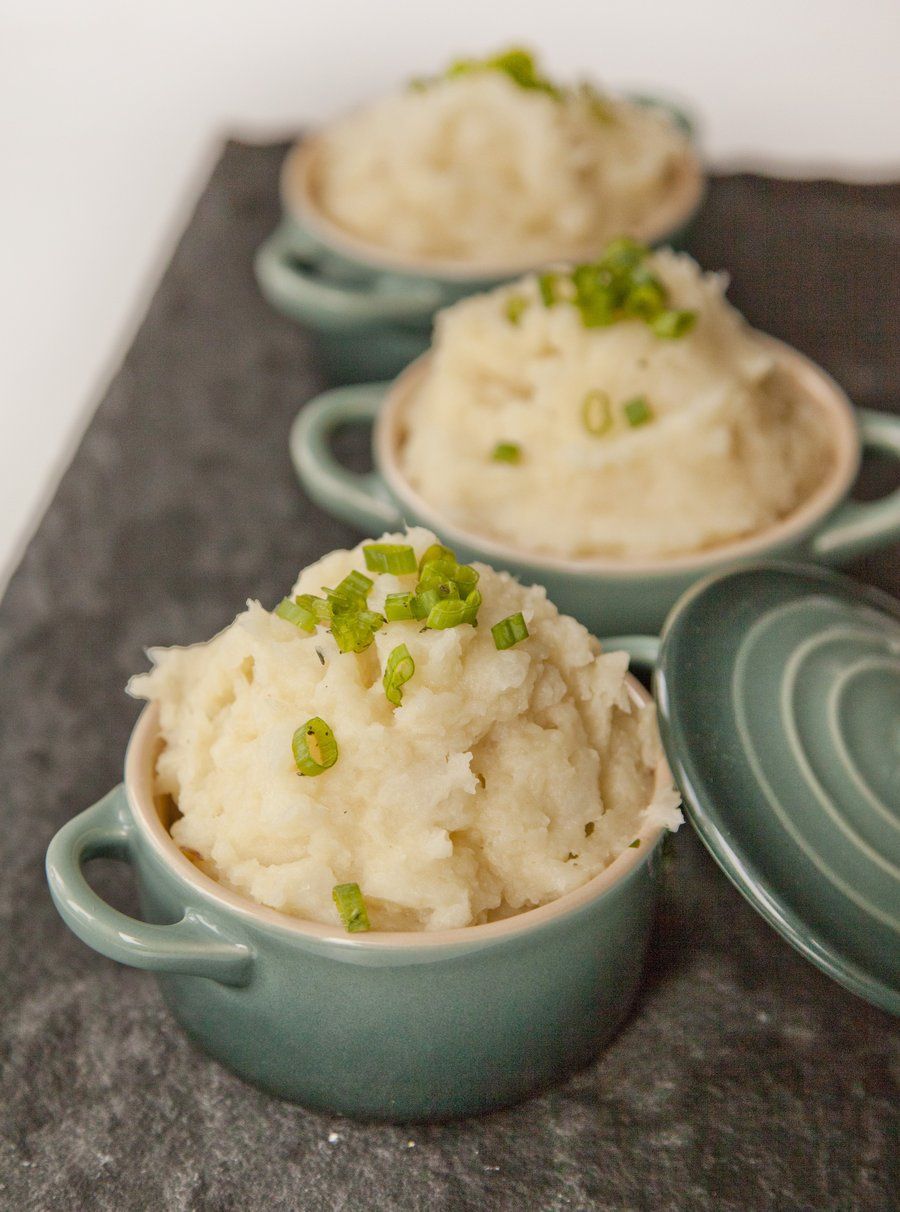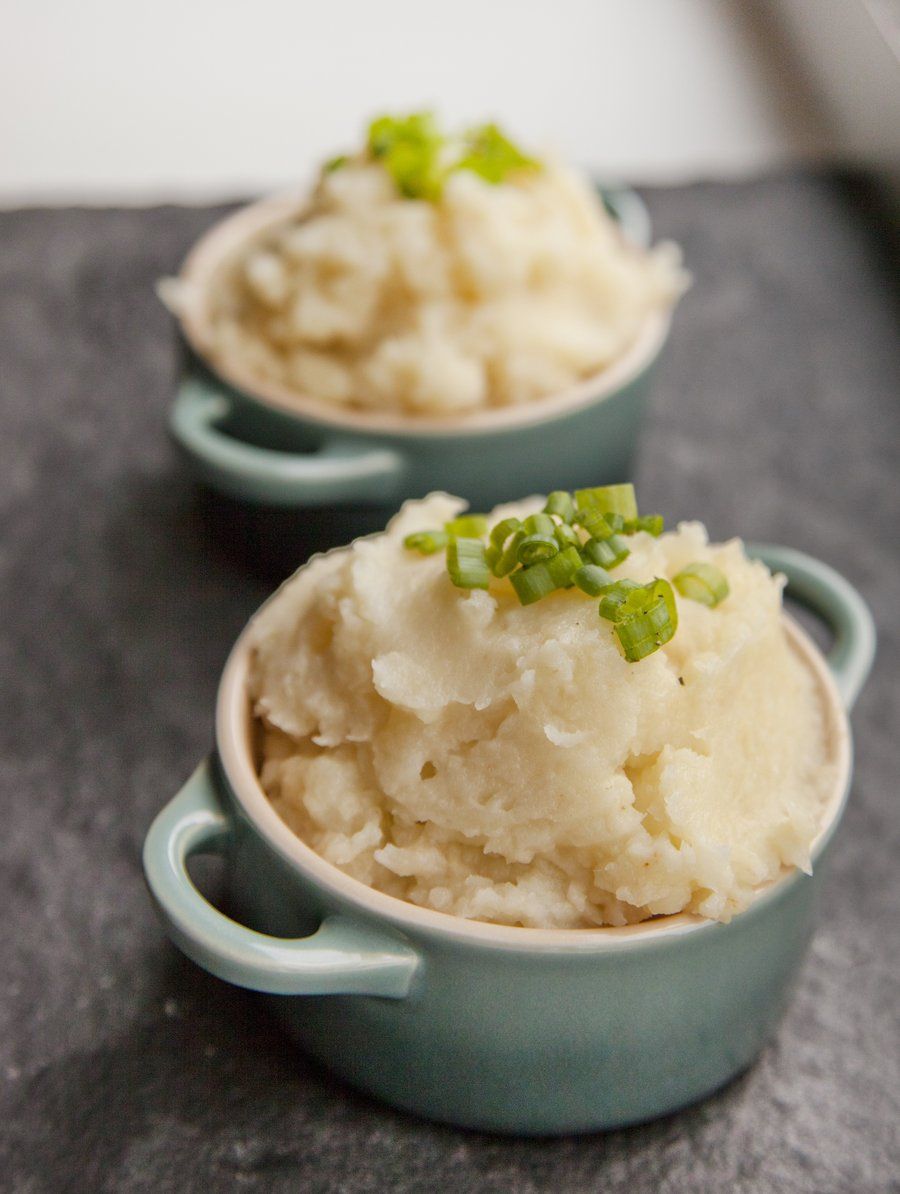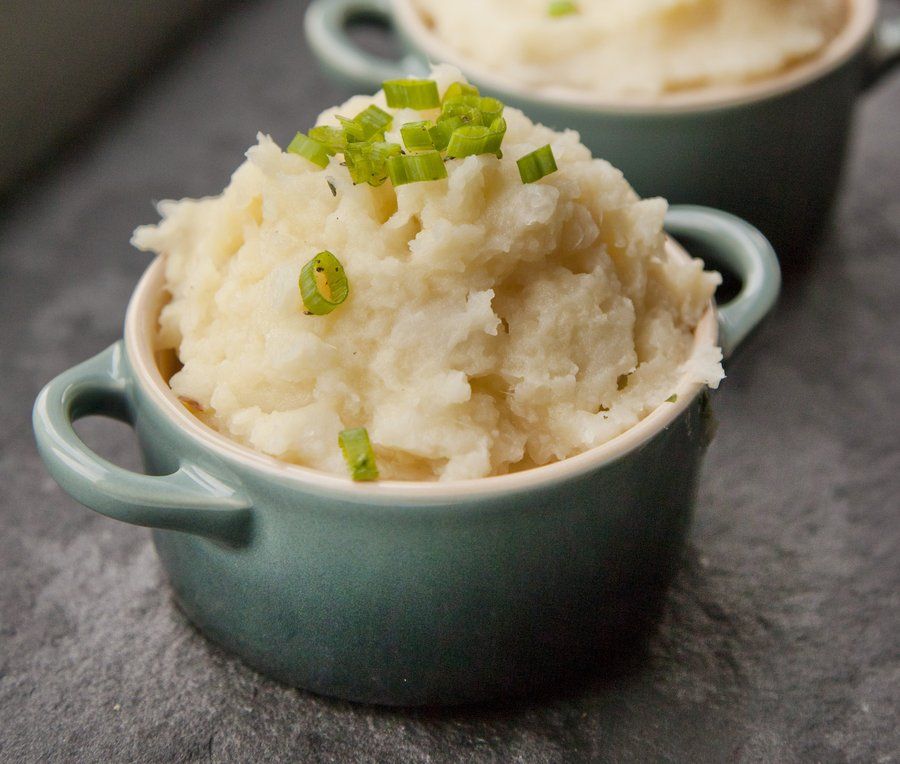 Root Vegetable Mash
Prep Time
---
10 Minutes

Cook Time
---
20 Minutes

Total Time
---
30 Minutes

Yield
---
Serves 2

Ingredients
1 Russet Potato (large - about 8 oz)
3 Cups Parsnips (about 2 large)
1 Turnip
5 T Butter
1 Teaspoon Salt (to taste)
---
Directions
Peel all of your veggies and cut them into 1" pieces. Place in a large pot and cover with water completely. Add 1 Tablespoon of salt to the water and place on the stove over a high heat.
Bring to a boil, then reduce to a simmer. Cook for about 20 minutes, or until your veggies are easily pierced with a paring knife. Drain the veggies well, then add them back into your cooking pot and place over a medium heat for about 2 minutes. Stir to help remove any other moisture in the vegetables.
Using a hand masher, mash up all the vegetables until there are no lumps. Stir in your butter and salt until combined. Serve hot.