One of my favorite dishes to cook is Roasted Chicken with Pan Gravy. It's such a classic American Dinner and it tastes fantastic. To me, there's nothing like cooking a WHOLE Chicken. The flavor from the bones, the herbs and seasoning in the cavity, and the proper basting, make for the most incredible Chicken....not to mention this meal is extremely easy….and your house will smell divine.
The other part of this dish I love is creating a pan gravy from the Chicken's drippings. The recipe for this pan gravy is super simple, but you can get more complex with it and add in herbs, or cook with white wine. However, when it comes to a Pan Gravy, I am all about the simplicity of flavors.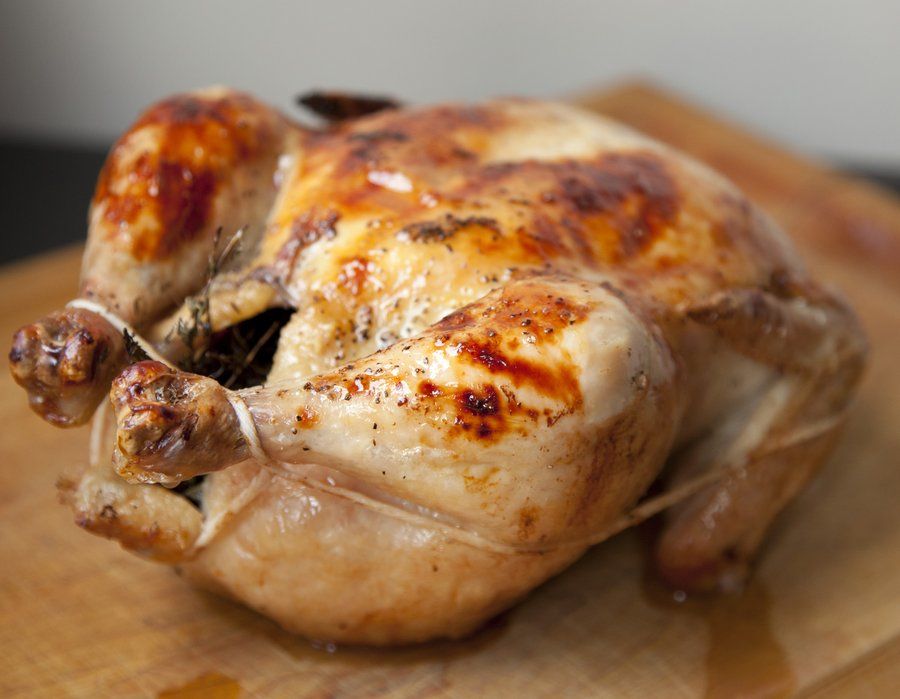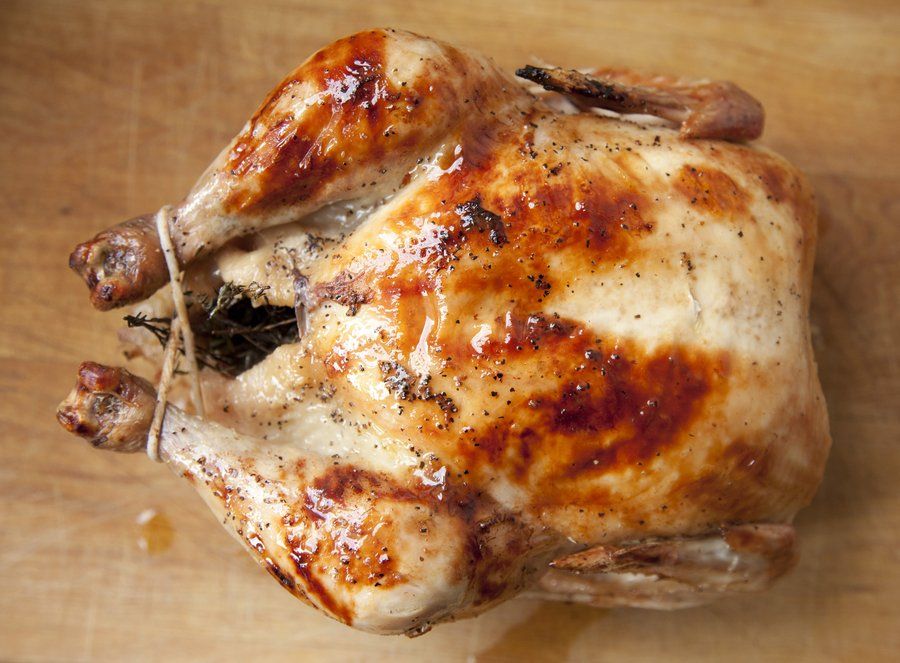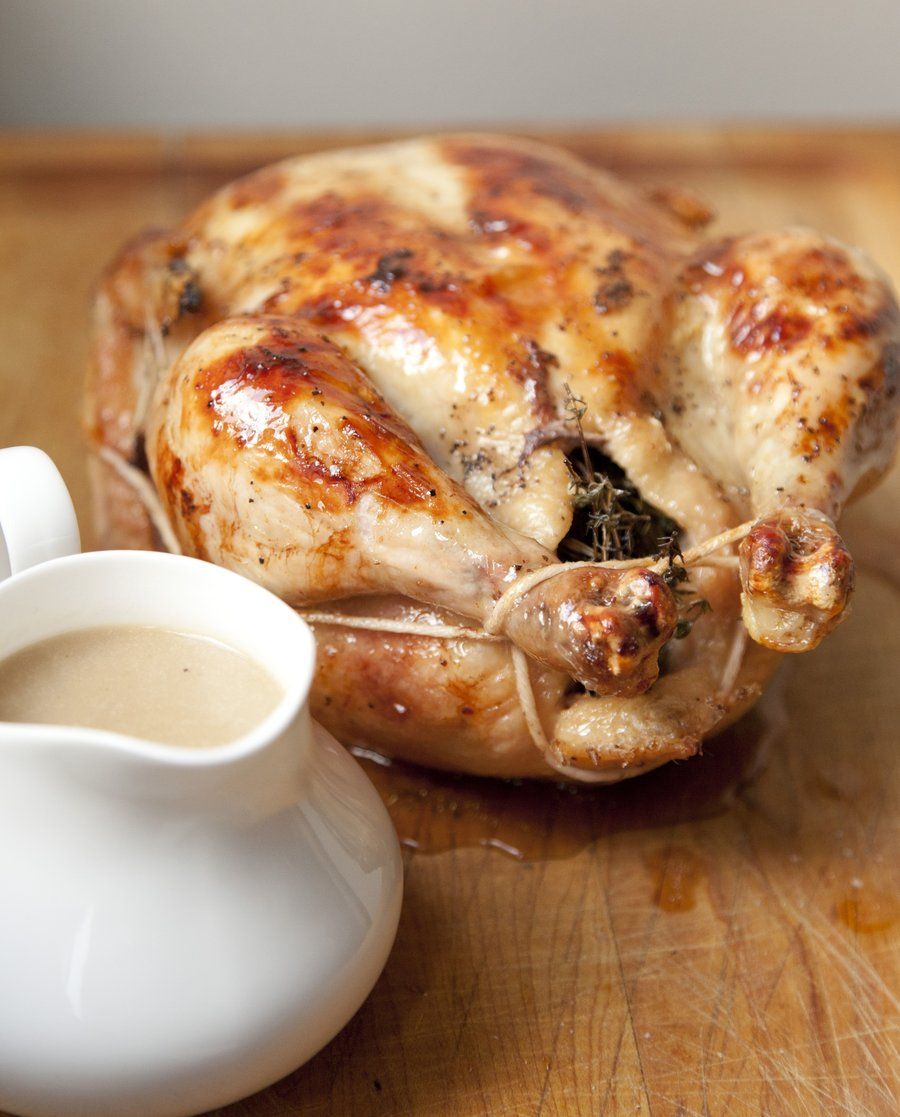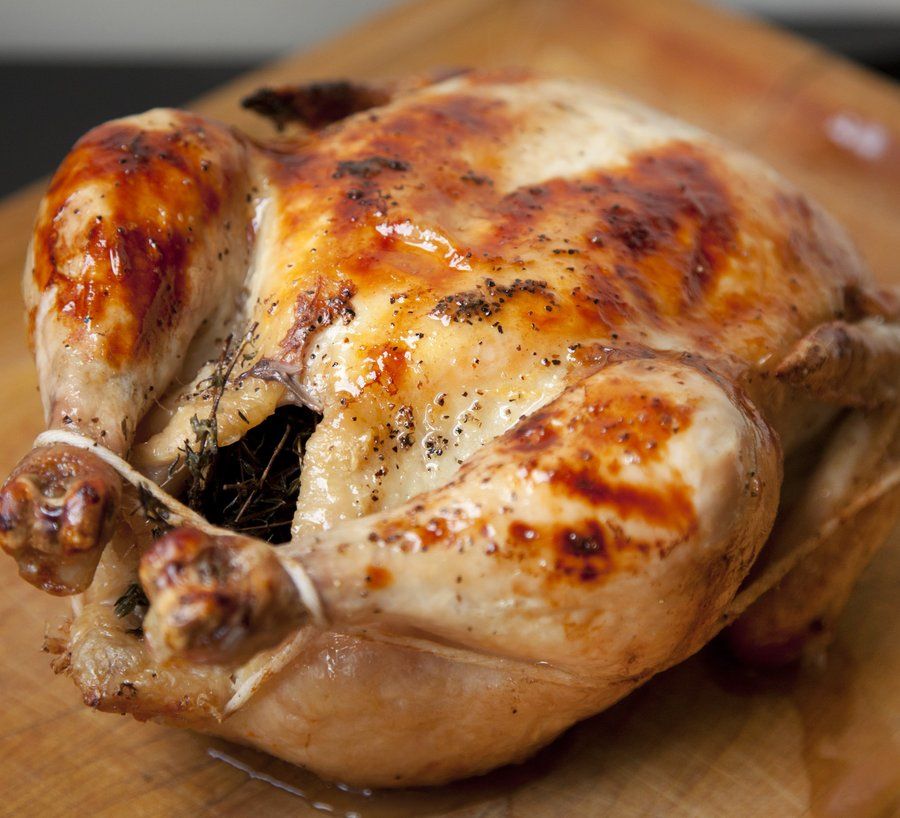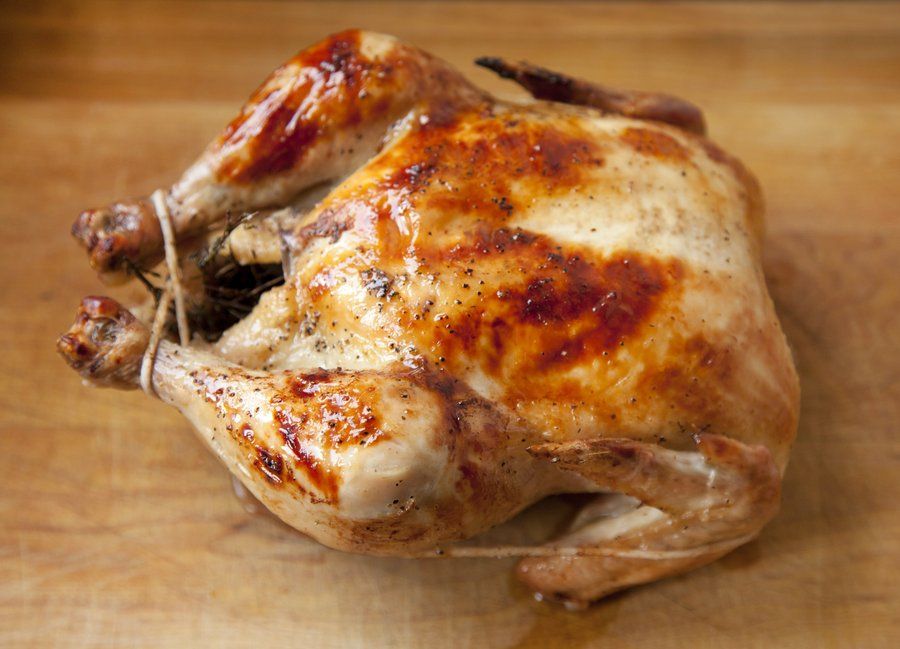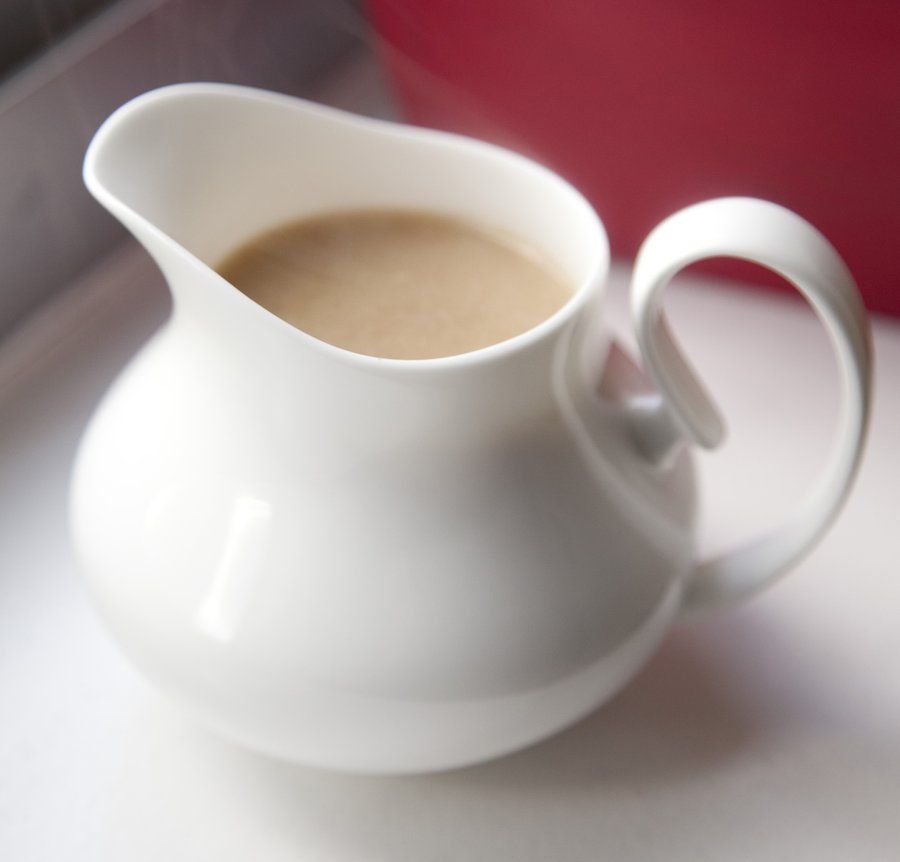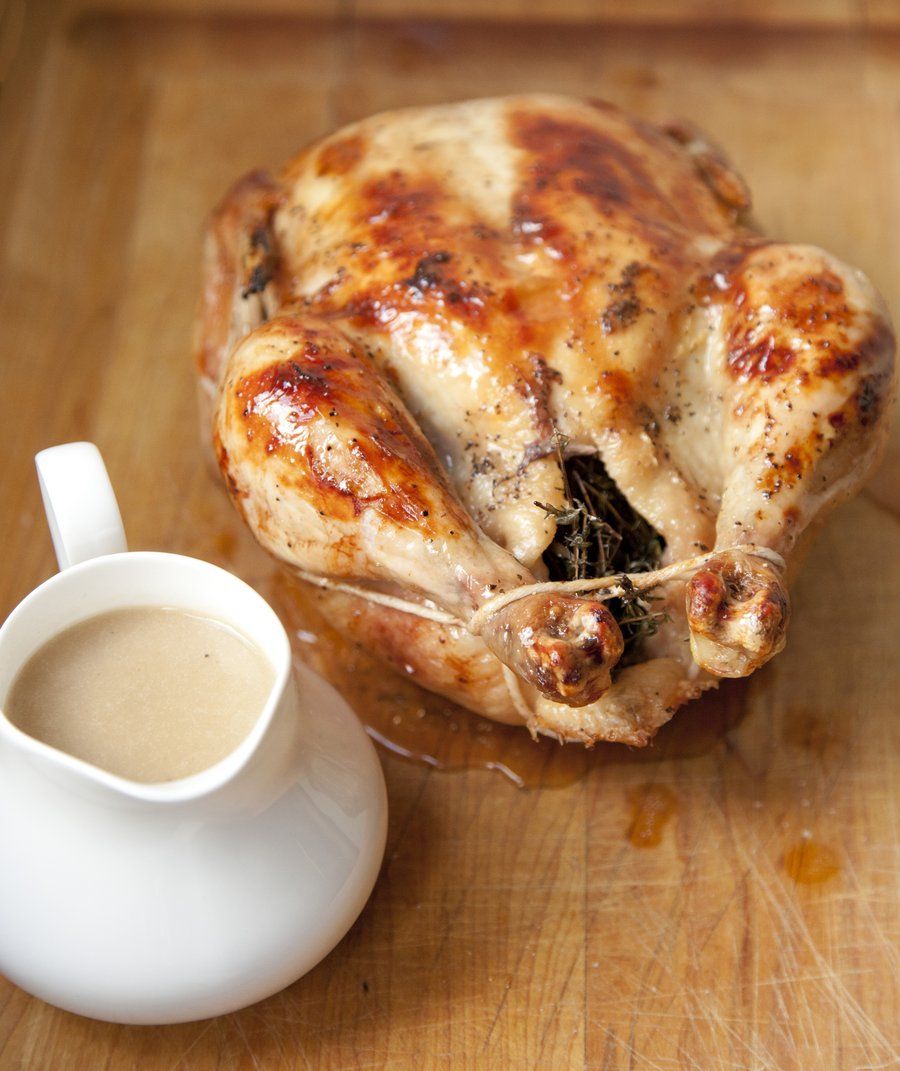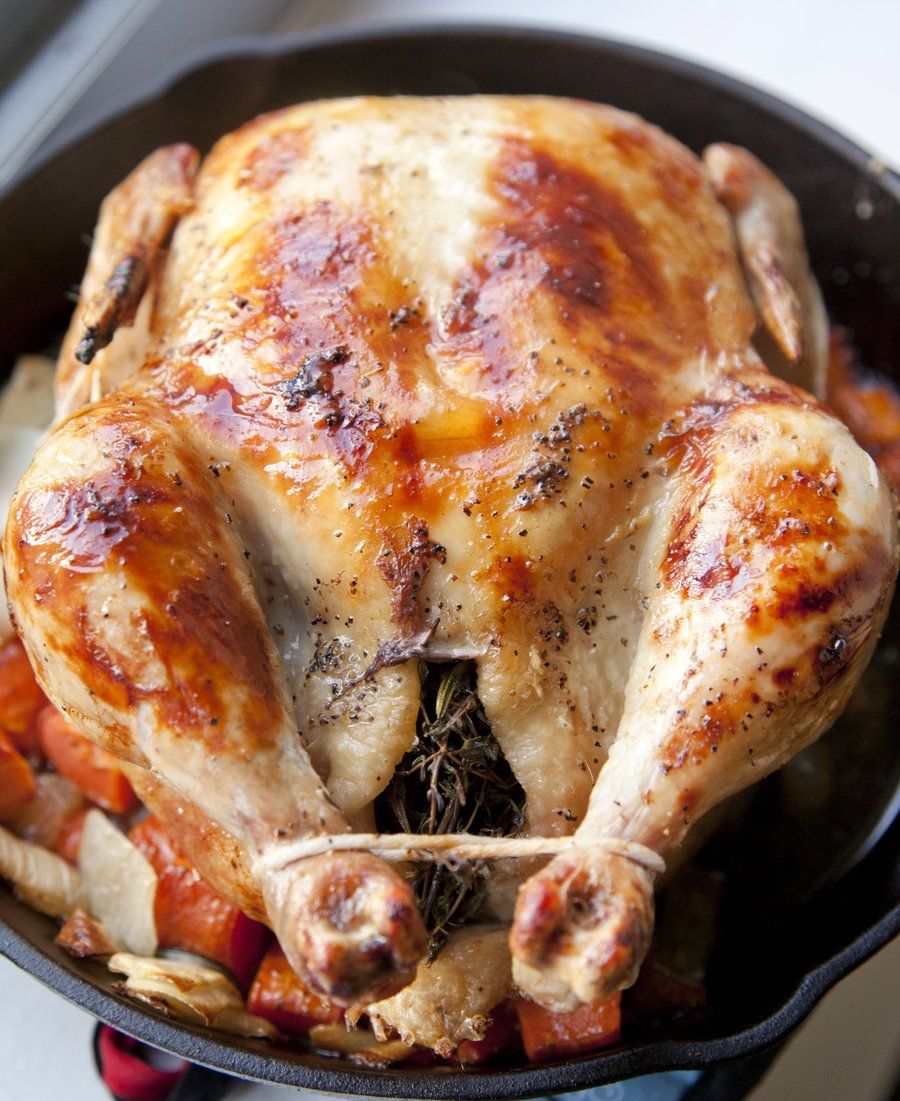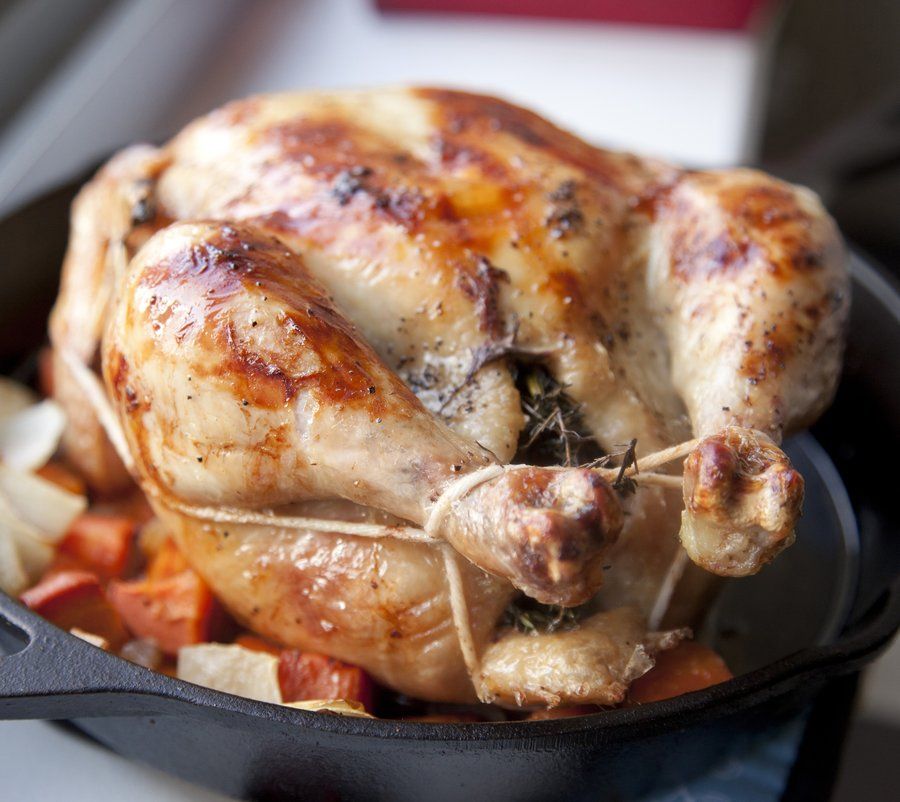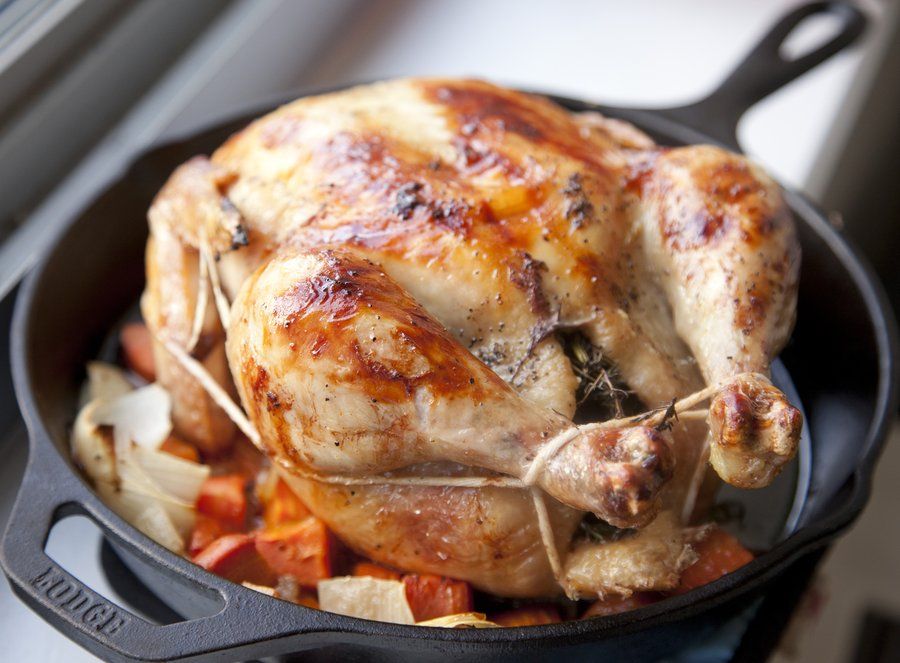 Roasted Chicken with Pan Gravy
Prep Time
---
5 Minutes

Cook Time
---
2 Hour 40 Minutes

Total Time
---
2 Hour 45 Minutes

Yield
---
Serves 2 or 3

Ingredients
1 Whole Chicken (4.5-5 lbs)
1 chopped roughly Carrot
1/2 chopped roughly Onion
Extra Virgin Olive Oil
Salt and Pepper
5 Sprigs Thyme
3 Sprigs Rosemary
1 1/2 T Flour
2 Cups Low Sodium Chicken Stock
---
Directions
Preheat your oven to 400 degrees. Clean out your whole chicken. Generously salt the cavity of the chicken. Add your rosemary and thyme to the chicken's cavity. You can truss your chicken at this point, or you can leave it untrussed. You can also place 1 tablespoon of butter in between the chicken skin and the breast meat if you'd like.
Season the outside of the chicken with salt and pepper and rub with a generous amount of Olive Oil. I use a cast iron skillet, but you can use a baking dish: lay down your onion and carrot, drizzle with a little olive oil. lay your whole chicken on top with the breast side up.
Place in the oven, turn the chicken over after 30 minutes of baking (baste with juices). Bake another 30 minutes and flip it back over. Baste again. Cook about another 30 minutes or more until the internal temperature reads 165 degrees. Remove the chicken from the oven and let rest at least 20 minutes before carving.
Meanwhile, from your pan, pour about 1-2 Tablespoons of your pan drippings into a sauce pan. Add your flour and create a roux, stirring constantly over a medium low flame. Cook about 4 minutes and then slowly start to whisk in your stock. Let cook until it thickens, about 10 minutes. Taste and season with salt. Serve the chicken carved and with the gravy on the side.