One of my favorite NYC restaurants, Marchi's, was the first place I ever tried a Beet. Let's be honest, they're not exactly the most appetizing looking food, but there's something so delicious about a perfectly roasted beet tossed in a little Olive Oil, salt and pepper. Simplicity at it's best - showcasing the beet in all it's glory.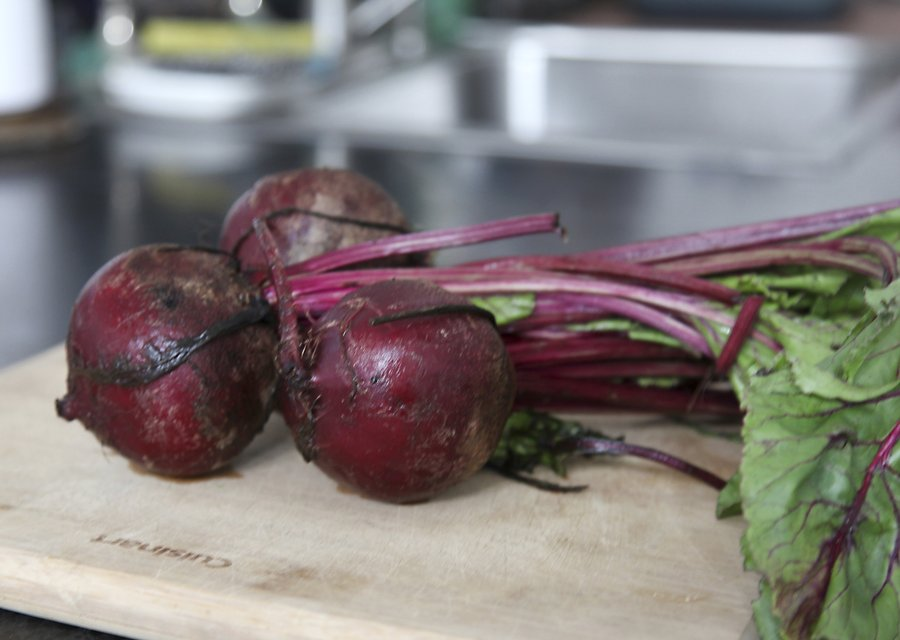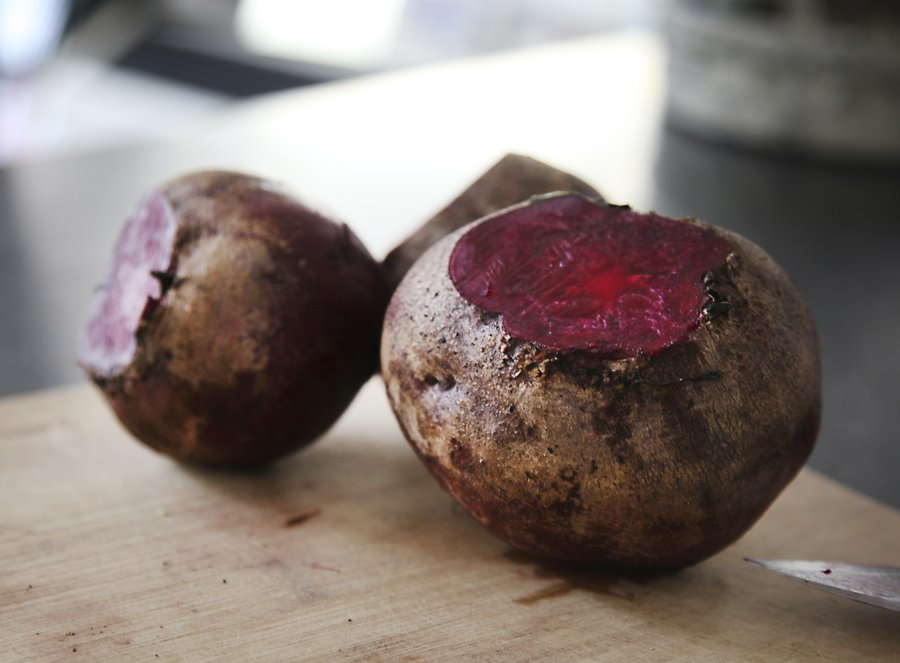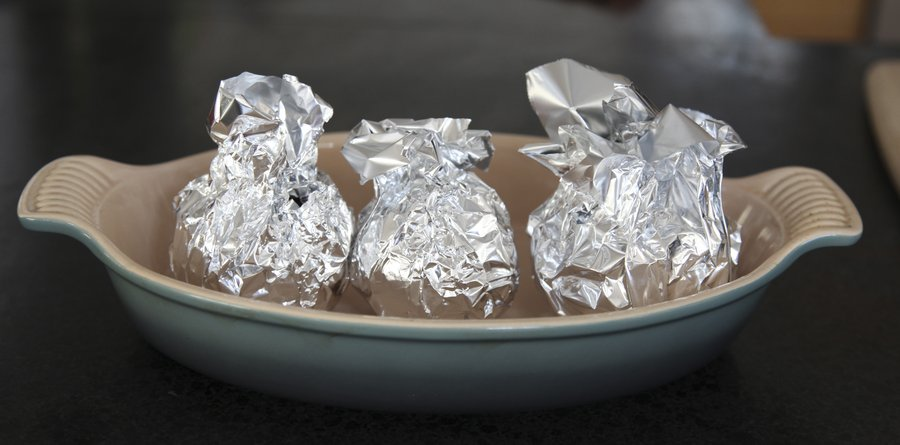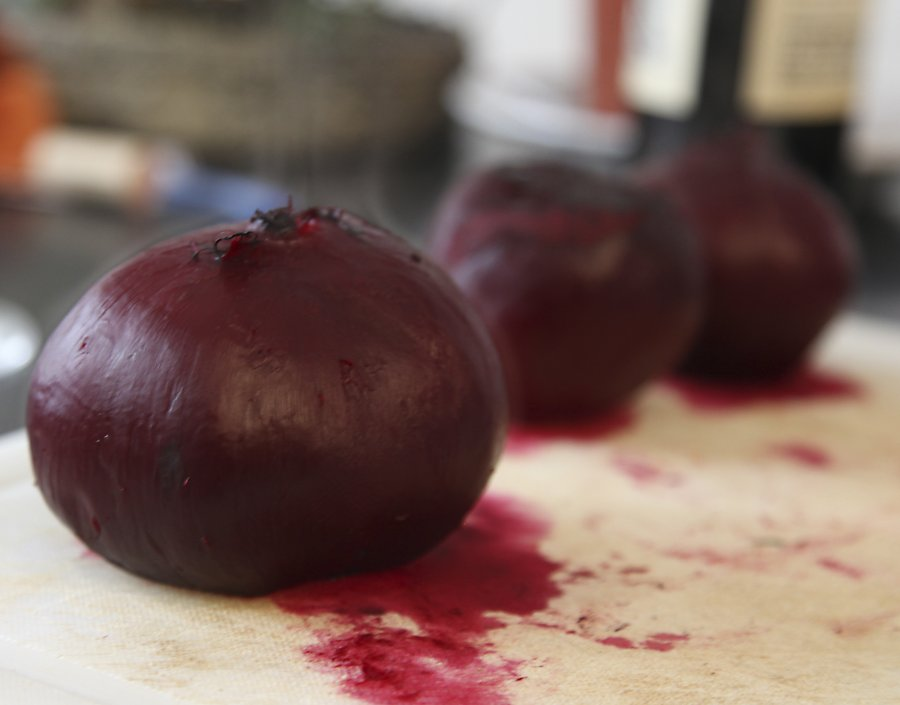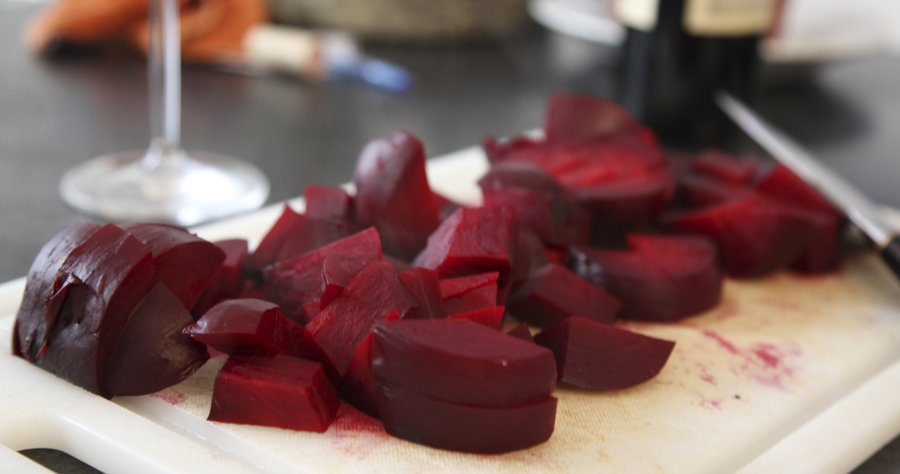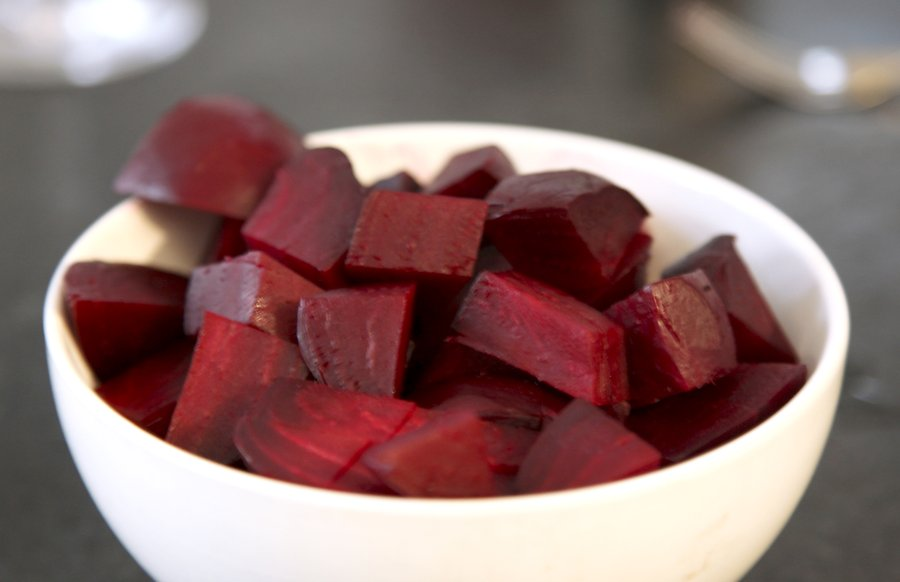 Roasted Beets
Prep Time
---
10 Minutes

Cook Time
---
1 Hour

Total Time
---
1 Hour 10 Minutes

Yield
---
Serves 2

Ingredients
3 Beets
Extra Virgin Olive Oil
Salt and Pepper
---
Directions
Cut off the stalks of your beet. Next, I usually peel my beets, but a lot of people leave the skin on and then take it off after it's cooked.
Place your beet in a tin foil casing (1 per beet) and drizzle with a decent amount of Olive Oil. Season with salt and pepper and seal the foil package. Place on a baking dish.
Bake in a 375 degree oven for 45 minutes - check the doneness of your beet with a pairing knife. You want the knife to easily slide into the beet, but be careful not to overcook. Depending on the size of your beets, you may need to cook them longer.
Once done, cut into cubes and season with salt and pepper. Serve warm, or room temperature.