The smell of a Roasted Leg of Lamb reminds me of being a child, and having dinner at my Grandpa and Grandma Mary's House. One of Grandma Mary's specialties is a Roasted Lamb (that and her awesome Spanish Paella...). There's something so delicious about the smell of a lamb roasting to perfection in the oven.....mmmmm...ok I digress....
Today I decided to make a Leg of Lamb to serve in sandwich form: Thin sliced Lamb, on a Ciabatta Roll, with Spinach Leaves, Thin Sliced Tomato and my Roasted Garlic Aioli. Pretty awesome dinner if I do say so myself. I am also serving this alongside my French Onion Soup .... creating almost a French Dip Sandwich in my own mind....
However, I would love to serve this Roasted Leg of Lamb over a beautiful Fennel or Potato Puree with Roasted Brussel Sprouts or something along that line.....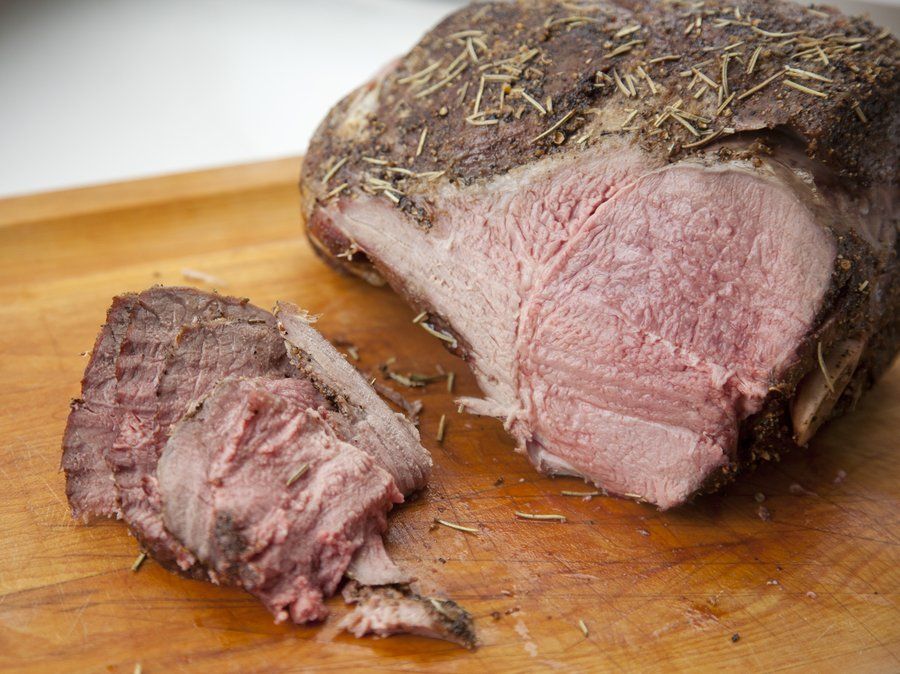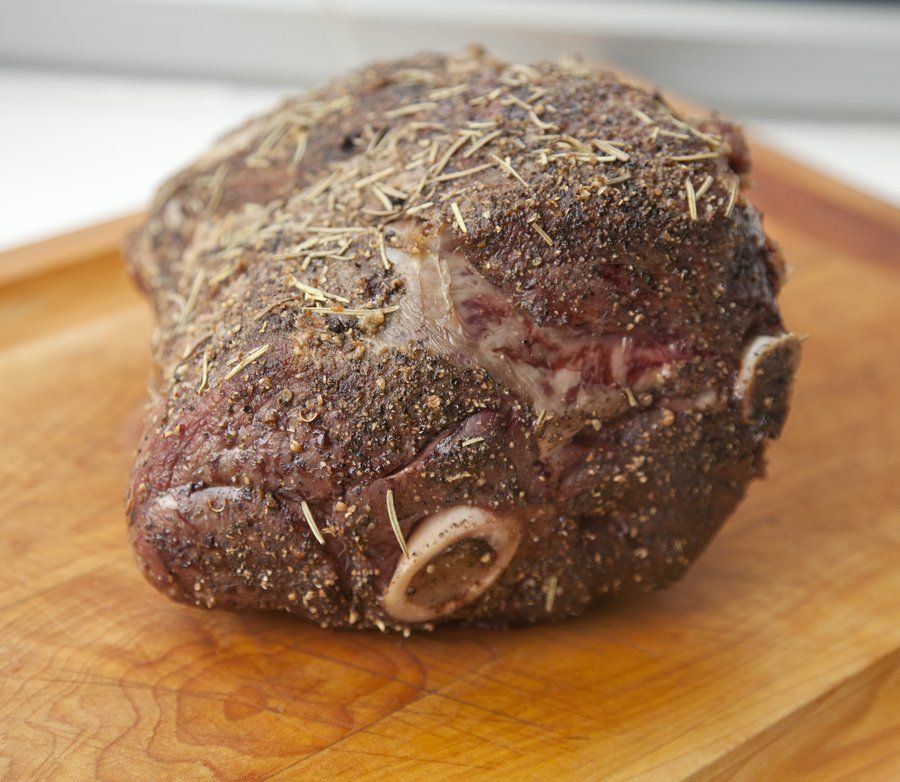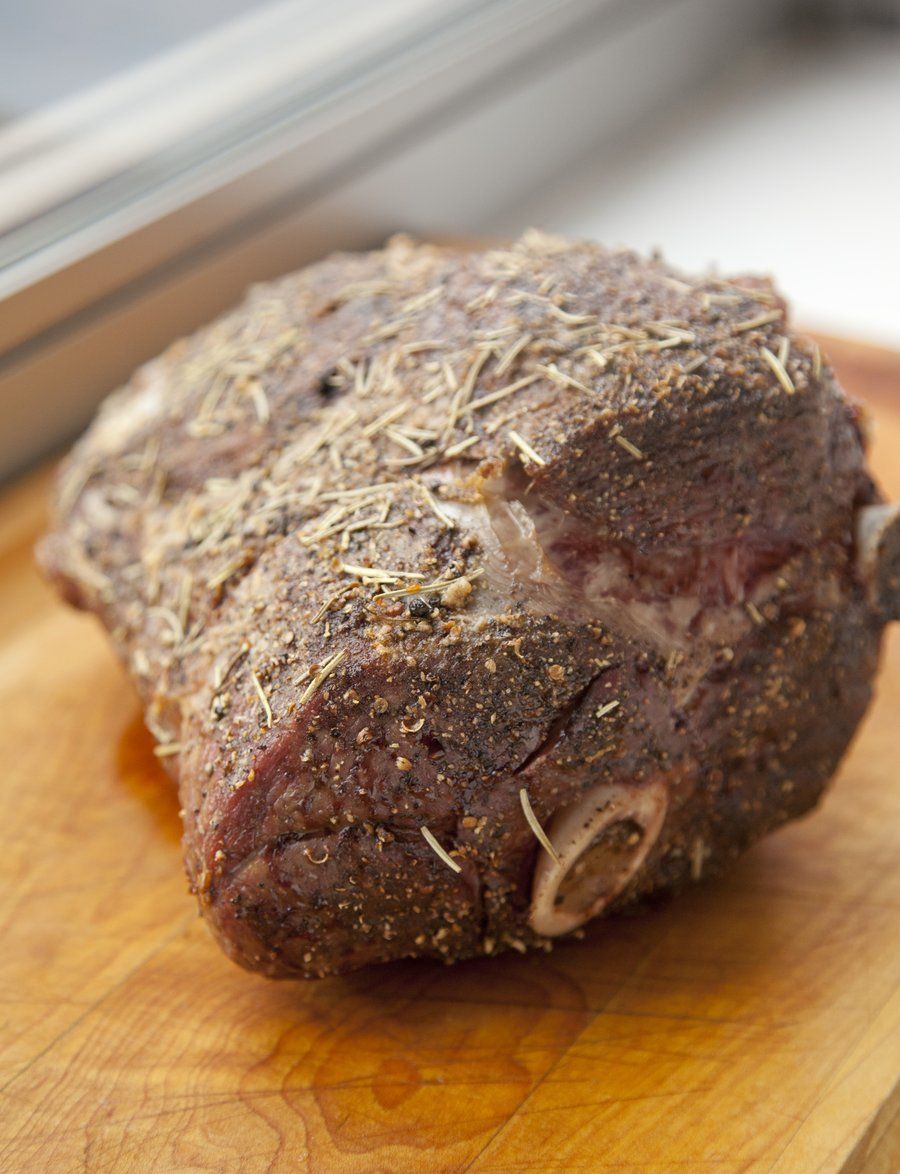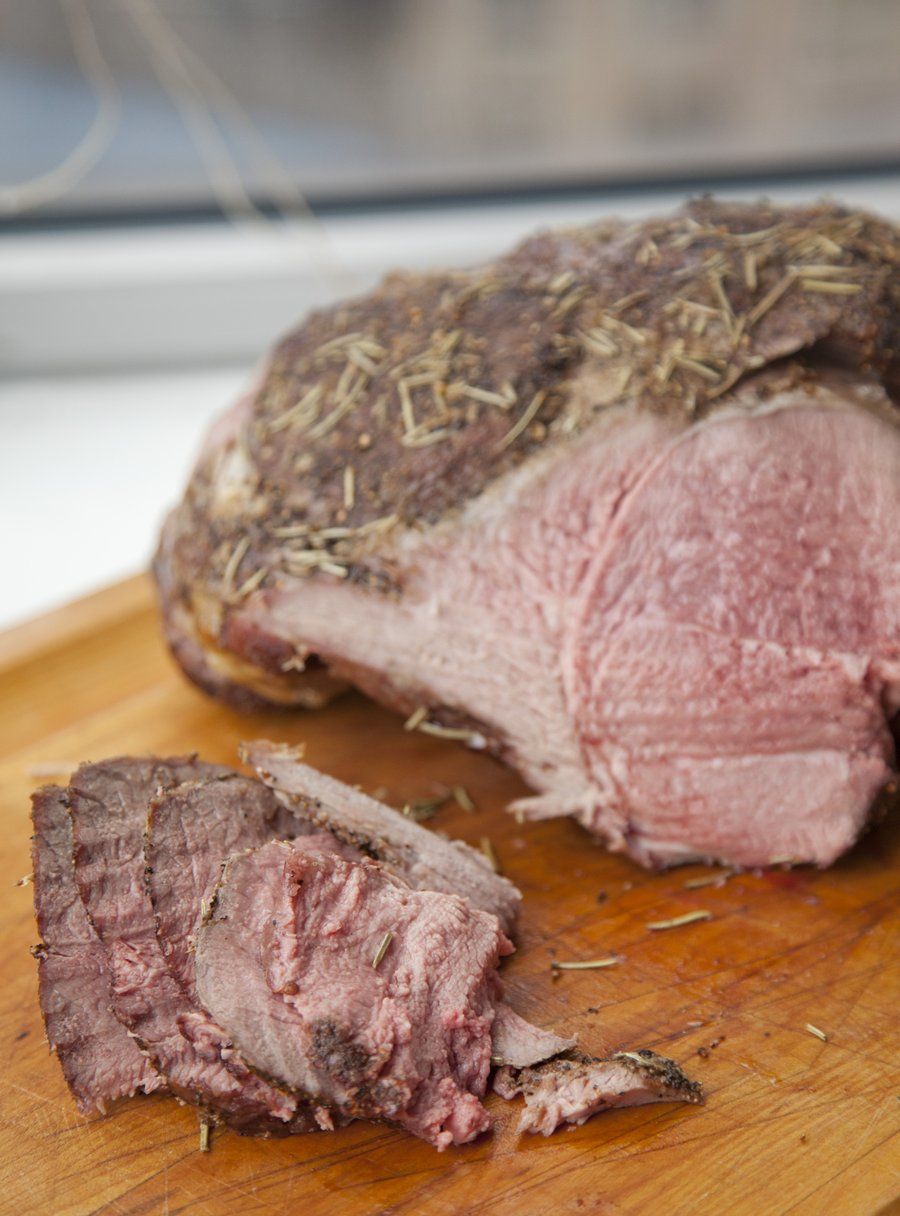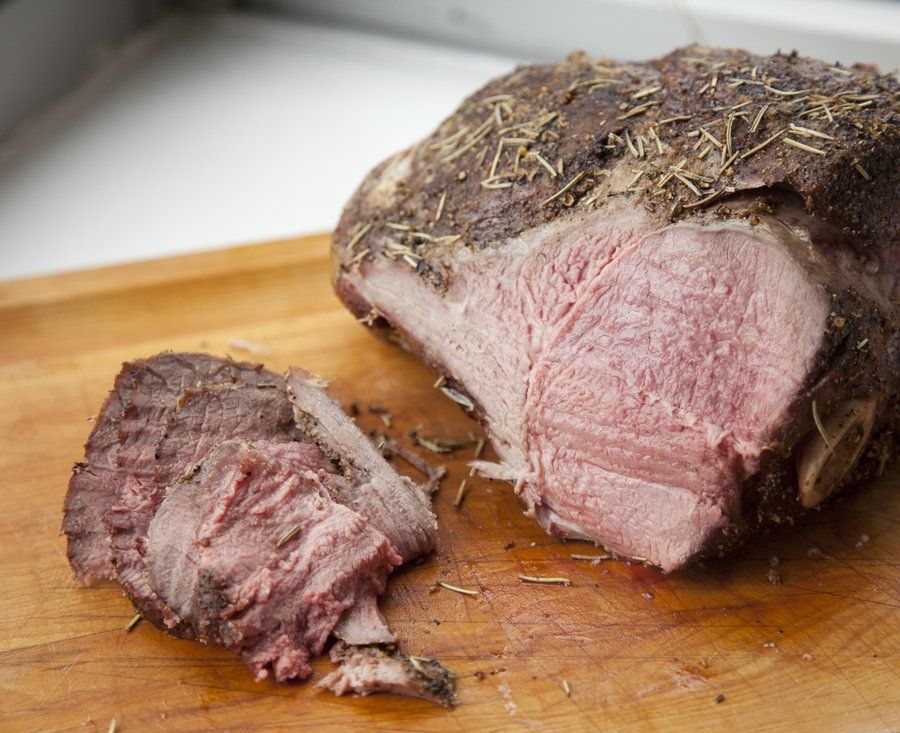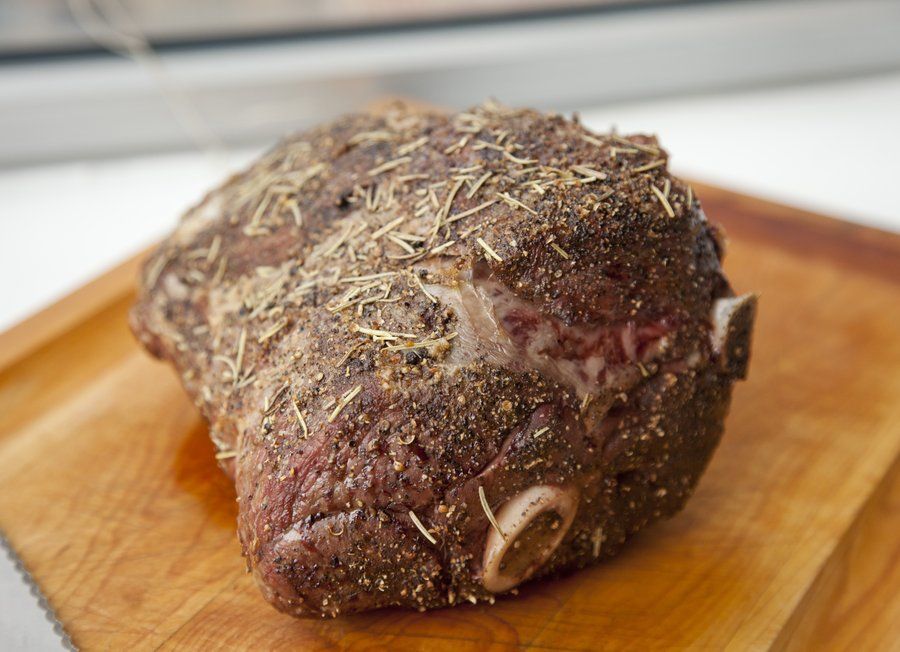 Roasted Leg of Lamb
Prep Time
---
5 Minutes

Cook Time
---
1 Hour

Total Time
---
1 Hour 5 Minutes

Yield
---
Serves 2-4

Ingredients
4 1/2 lbs Lamb Leg (bone-in)
1 T Extra Virgin Olive Oil
1 tsps Salt
1 tsps Black Pepper
1 T Pastrami Seasoning
1 tsps Dried Rosemary
---
Directions
Trim your leg of any excess fat. Rub with Olive Oil, Rosemary, Pastrami Seasoning*, Salt and Pepper.
(*Recipe follows)
In a 425 degree pre-heated oven, Place your lamb on a roasting rack. Cook 10 minutes. Turn the heat down to 350 and continue cooking until the internal temperature hits 125 degrees (about 30 to 40 minutes depending on the size of your lamb leg). I had a 4.5 pound leg and I cooked it for 50 minutes. You don't want to overcook the meat, so start checking the temperature after 20 minutes.
Once cooked through, remove from oven and let rest at least 20 minutes before carving.
Pastrami Seasoning
Prep Time
---
5 Minutes

Total Time
---
5 Minutes

Yield
---
2 cups

Ingredients
1 Cups Whole Black Peppercorns
1 Cups Coriander Seeds
1/4 Cups Smoked Paprika
1 1/2 T Salt
1/2 tsps Cayenne
---
Directions
Grind together in a spice grinder - keep a somewhat coarse consistency.