My husband and I are super into BBQ....especially ribs. We are so into BBQ and spice rubs that for our wedding favor, we created our own special spice blend (Bojo Rub) and bottled them for our guests. We take our food seriously in this house....especially when it come to pork and BBQ.
Whereas my husband Justin tends to like the dry rub ribs, I am all about the ooey gooey BBQ Sauce Ribs. So tonight's dinner, is exactly that- Sara style ribs! These are super easy to make and are fall off the bone yumtastic.
I decided to use my own homemade BBQ Sauce (recipe below) but of course a jarred sauce is great too! Some suggestions: Stubb's (my favorite), and Bone Suckin' Sauce. The fun part about making your own sauce is that you can tailor it to your tastes.....like heat? Add some Cayenne. Like some smokey flavor? Add in some liquid smoke. Like em sweet? Add brown sugar and molasses.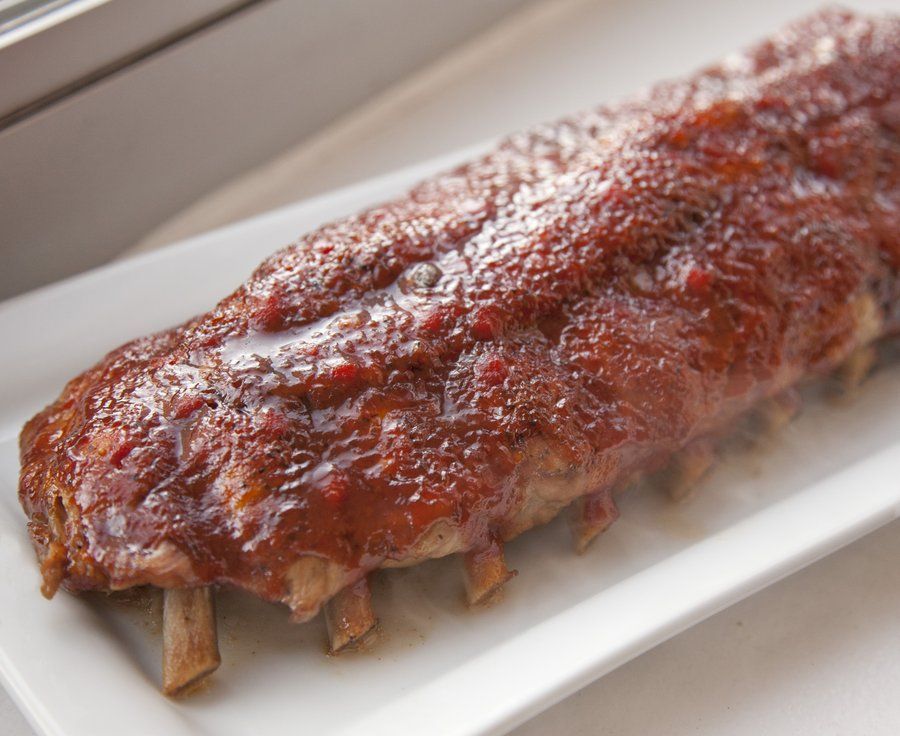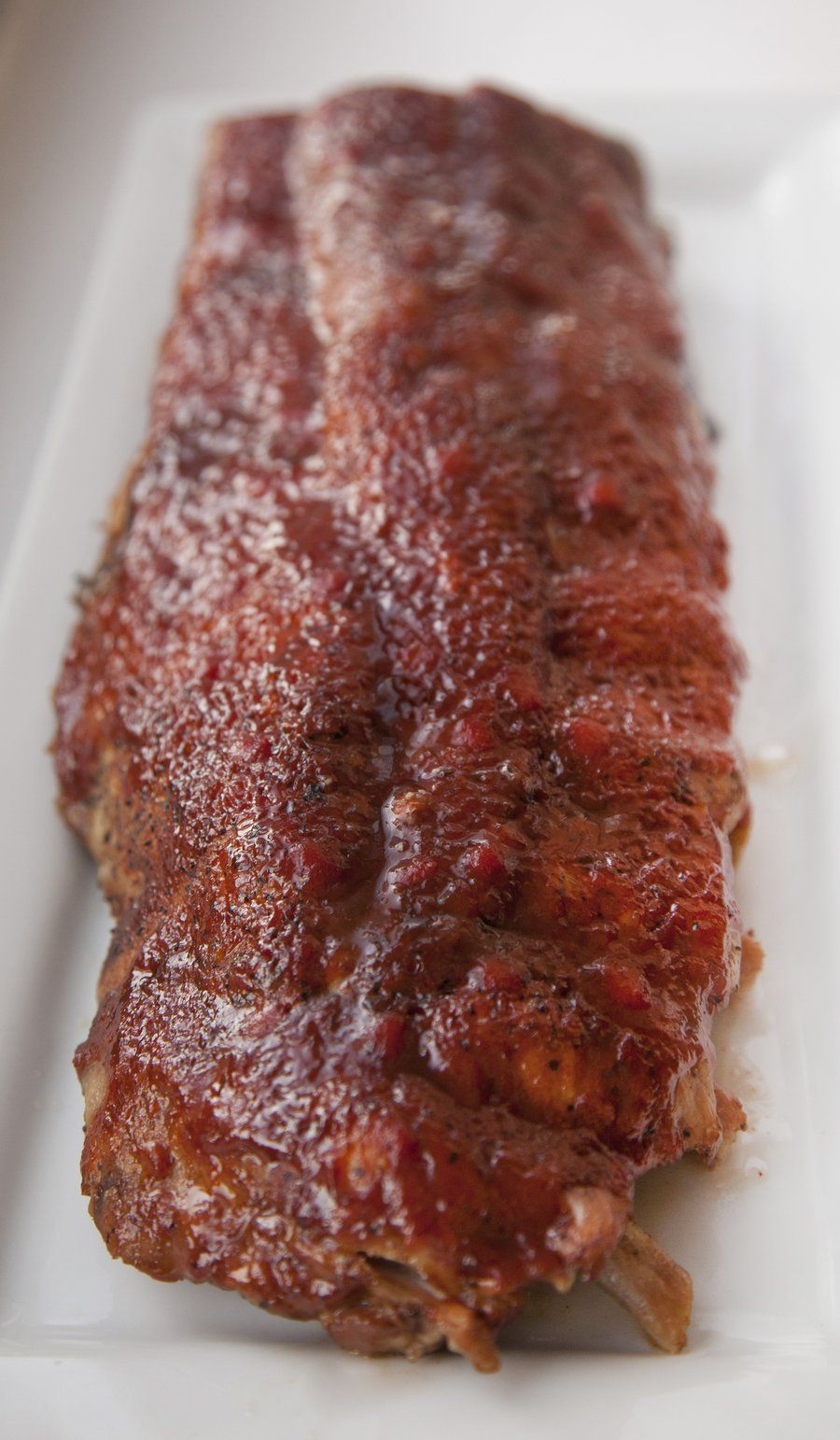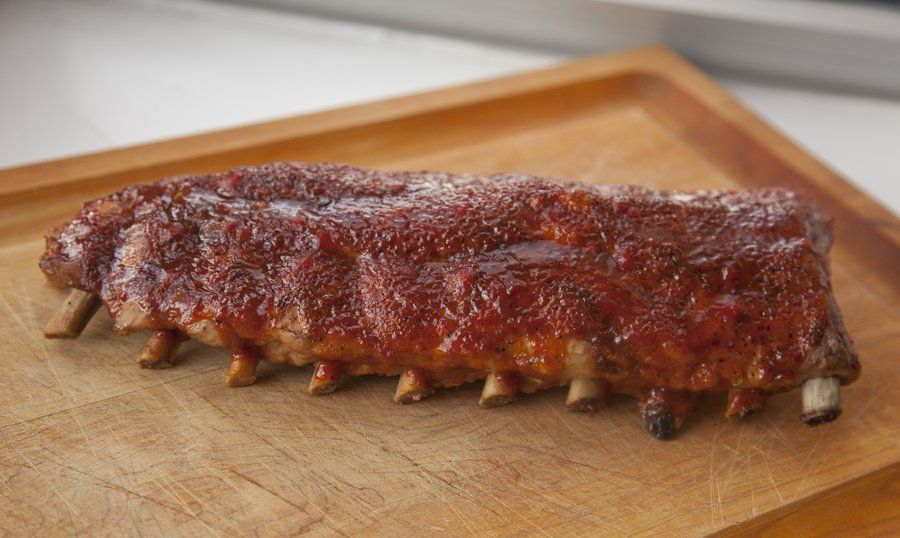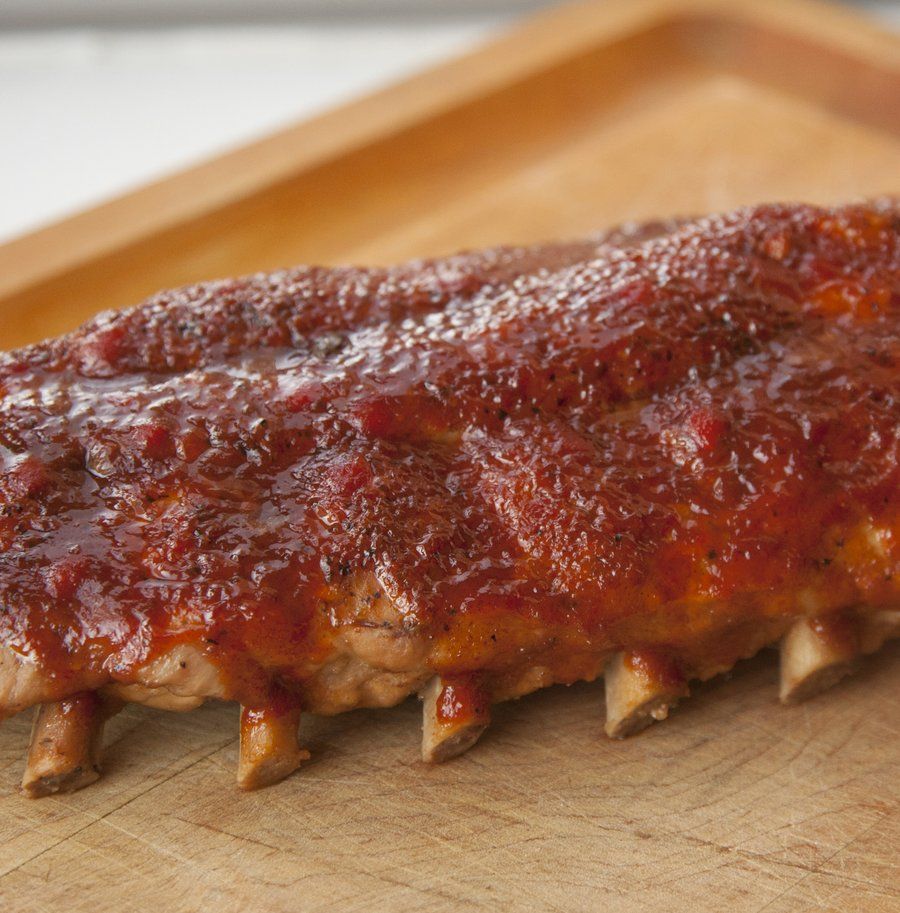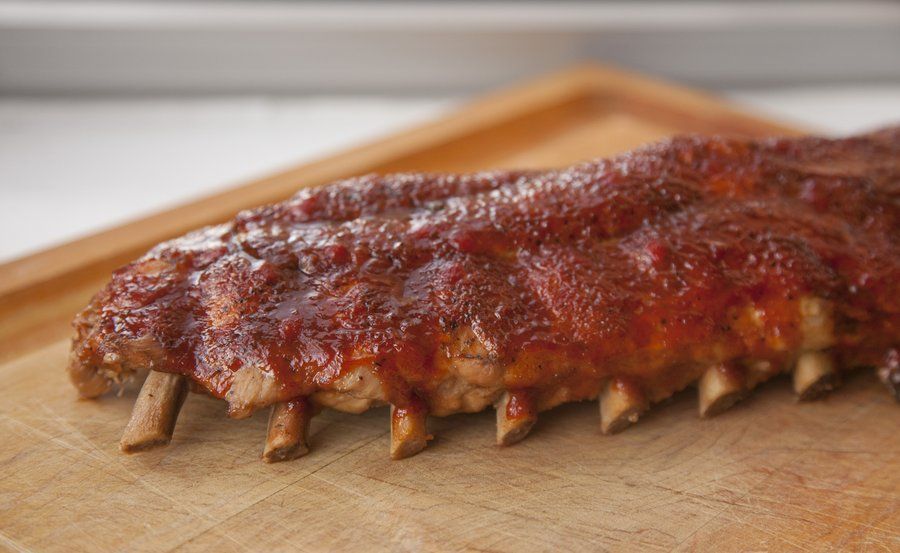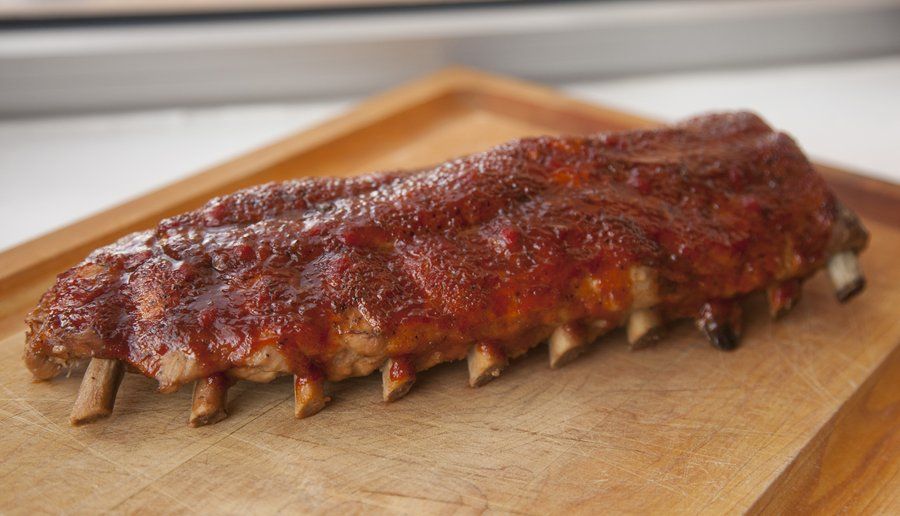 Homemade BBQ Sauce
Prep Time
---
5 Minutes

Cook Time
---
15 Minutes

Total Time
---
20 Minutes

Yield
---
5-6 Cups

Ingredients
4 tsps Garlic Powder
2 tsps Onion Powder
2 T Dijon Mustard
2 T Chili Powder
1/4 tsps Black Pepper
1/2 tsps Salt
1/2 Cups Apple Cider Vinegar
1 tsps Liquid Smoke
1/2 Cups Water
1/2 Cups Honey
1/2 Cups Light Corn Syrup
2 Cups Ketchup
2 T Brown Sugar
---
Directions
In a sauce pot combine your vinegar, liquid smoke, water, honey, corn syrup, ketchup and brown sugar. Over a medium heat stir to combine all ingredients.
At this point, add in your garlic powder, onion powder, dijon, chili powder, pepper and salt and stir. Cook for at least 10 minutes stirring often.
Now you need to taste it — I added some more salt and actually a little bit of Cayenne to give it a little kick. You want to cook it to the point where the vinegar isn't super noticeable.
Once you have it where you want it - let it cool overnight - the melding of the flavors really comes together when you let it rest and develop!
BBQ Pork Baby Back Ribs
Prep Time
---
1 Minutes

Cook Time
---
2 Hour 15 Minutes

Total Time
---
2 Hour 16 Minutes

Yield
---
Serves 2

Ingredients
2 lbs Baby Back Pork Ribs
Salt and Pepper
1/4 tsps Chipotle Pepper Seasoning
1/4 tsps Mustard Powder
1/3 Cups Apple Cider Vinegar
1 Cups BBQ Sauce
---
Directions
Preheat your oven to 300 degrees. On a baking sheet, lay out a long sheet of tin foil, lay your ribs on top, bone side down.
Season your ribs with salt, pepper, chipotle pepper, and mustard powder. Fold the foil up around the ribs. Before sealing the foil, pour in the apple cider vinegar around the sides of the ribs. Seal the foil.
Place in the oven and cook 1.5 hours. Check to see the progress of your ribs. Put back in for another 40 minutes. Remove from oven and open the foil, Baste with BBQ Sauce. Cook uncovered for 5 minutes under the broiler. Serve