This is one of my favorite Soups to make. Not only is it delicious, but it makes your house smell AMAZING! My husband is the one who got me addicted to this soup - and every time I have now eaten in a restaurant I can't help but think.....my recipe is better! Try this recipe out - it's flawless and will be a super impressive soup to serve your guests!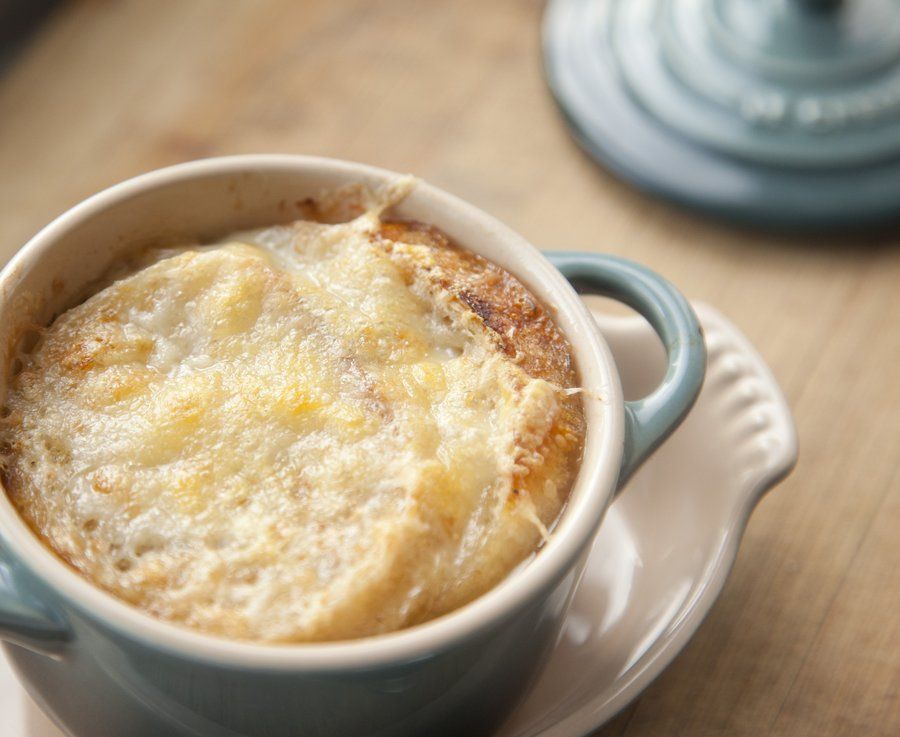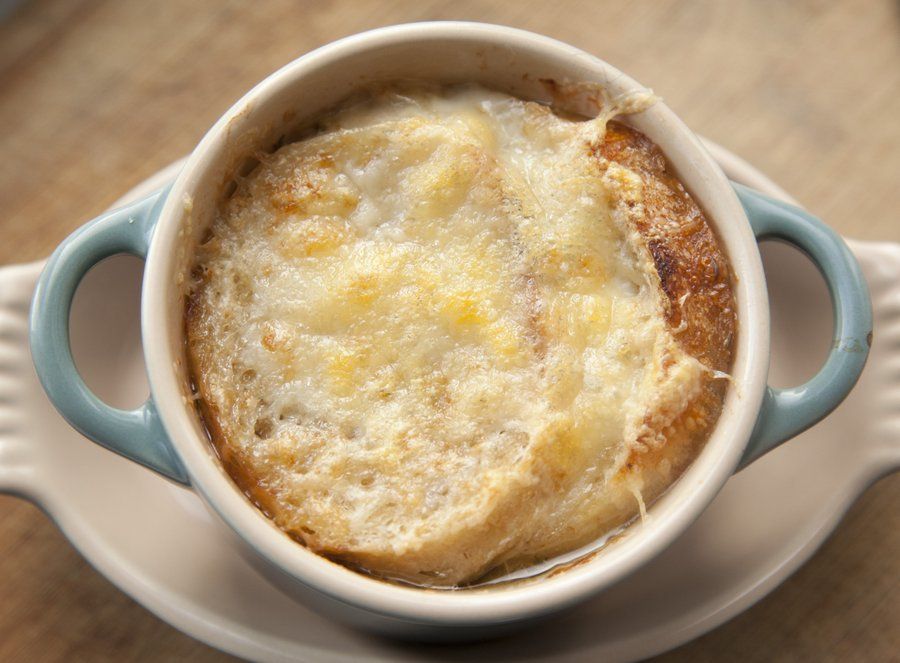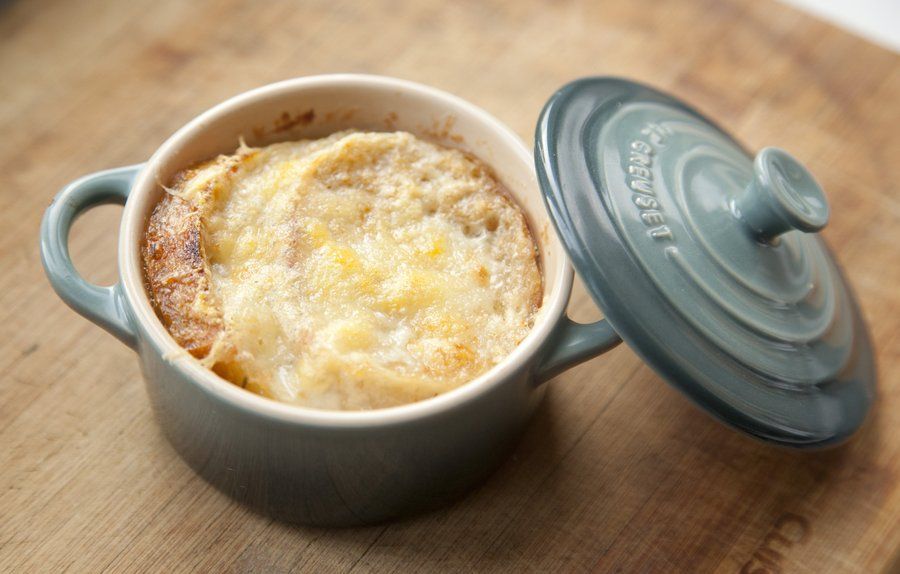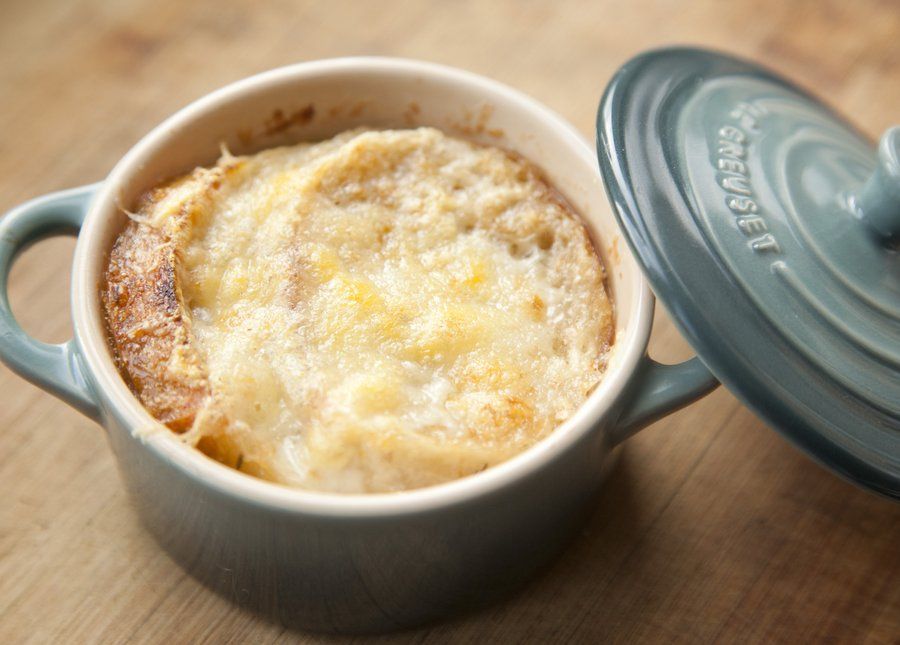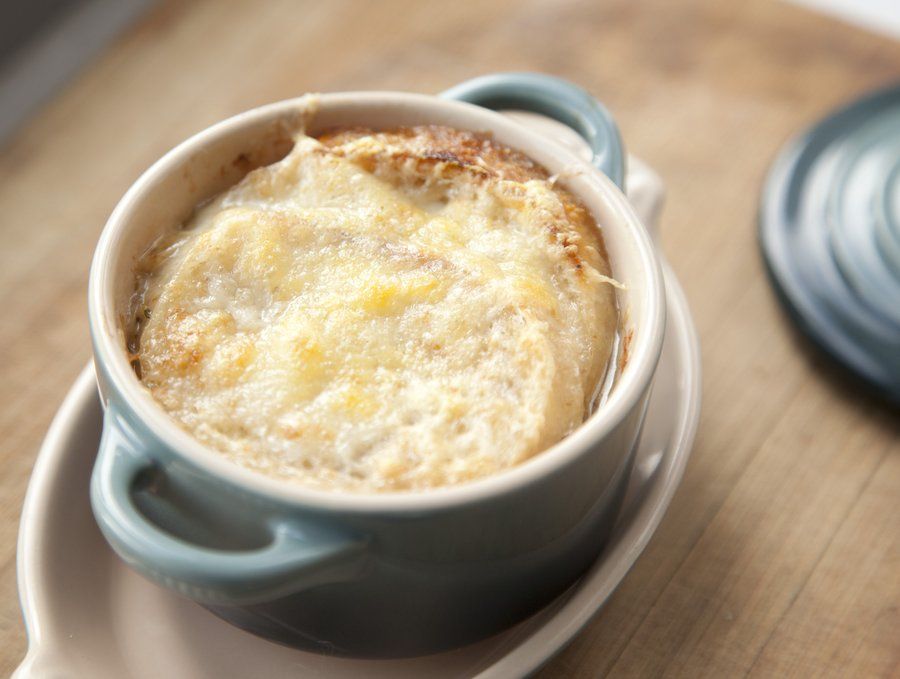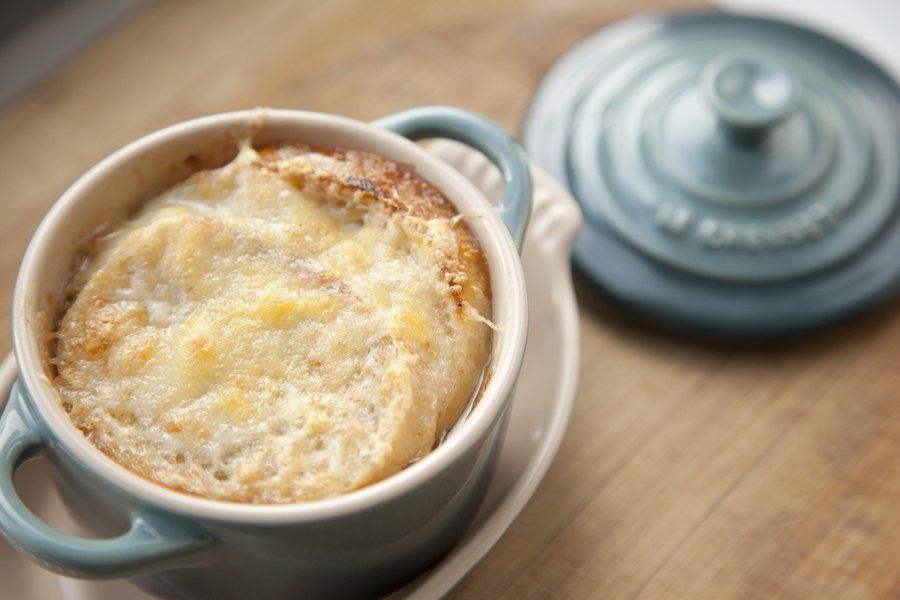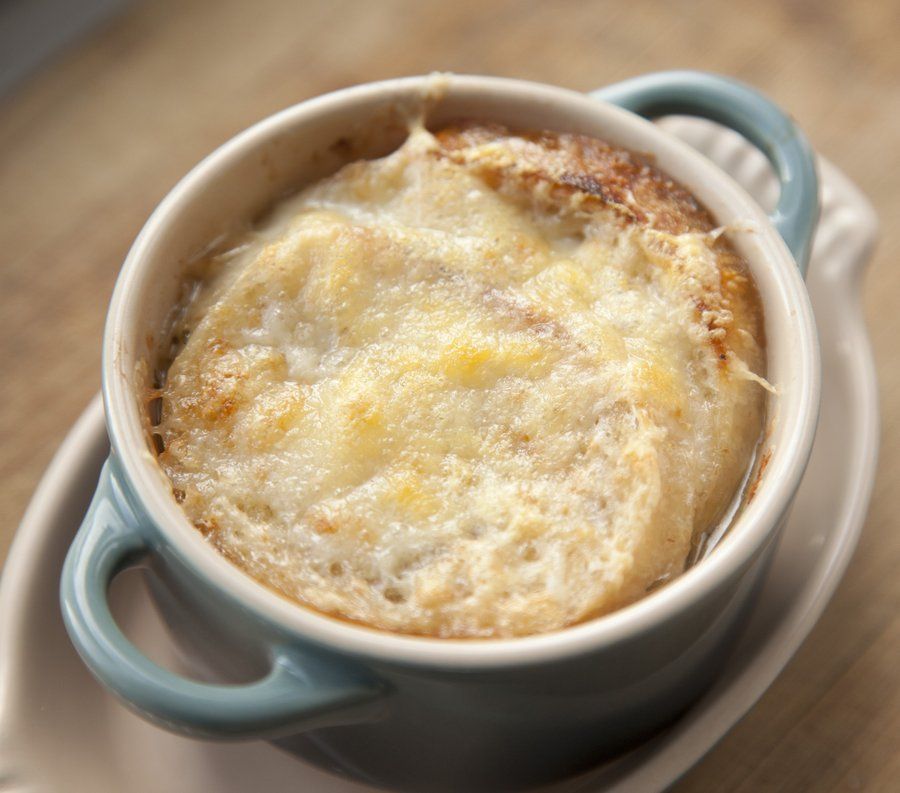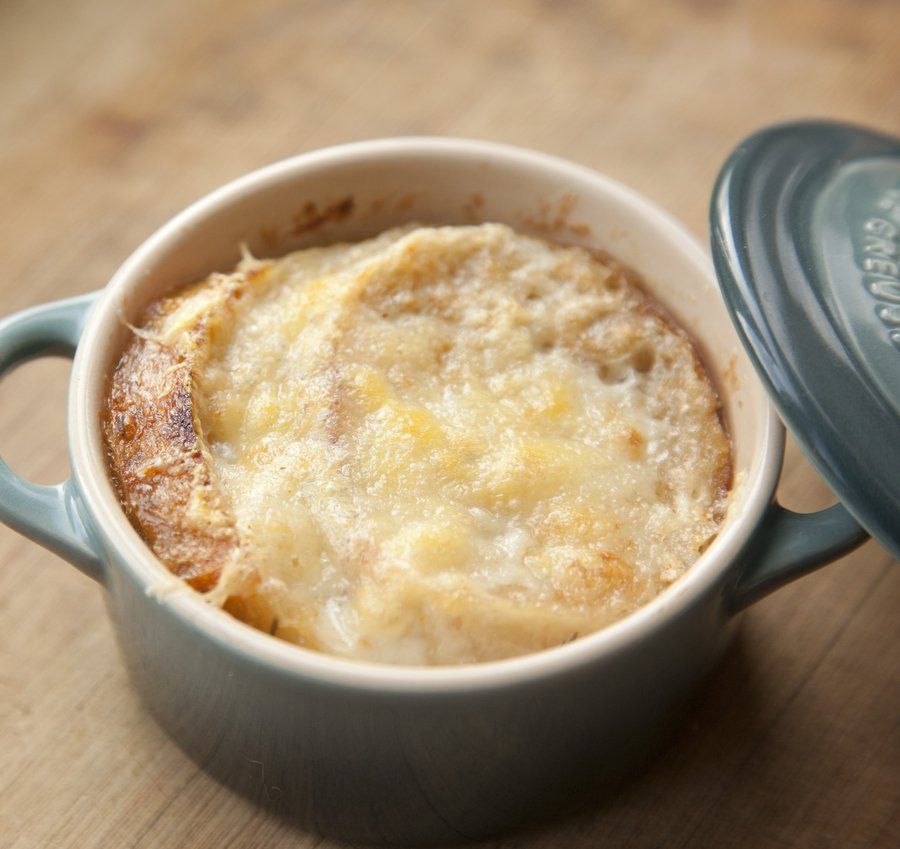 French Onion Soup
Prep Time
---
5 Minutes

Cook Time
---
2 Hour 30 Minutes

Total Time
---
2 Hour 35 Minutes

Yield
---
Serves 2-4

Ingredients
3 T Butter
18 oz sliced thin Onion
1 T Thyme (leaves only)
1/4 Cups Dry White Wine
4 Cups Beef Stock
Salt and Pepper
8 Slices Italian Baguette
1 Cups shredded Gruyere
1 Bay Leaf
---
Directions
In a medium sized pot, over medium high heat, melt your butter. Add in your onions and thyme and cook, stirring frequently over a medium heat for about 45-50 minutes. You want to caramelized and break down your onions - but don't burn them! Monitor your heat and stir often to prevent burning.
Once caramelized, add in your white wine and deglaze your pot, scraping up any browned bits from the bottom of the pan. Reduce the wine until it's dry.
Add in your beef stock and bay leaf. Bring to a boil and reduce to a simmer. Simmer about 30 minutes. Taste, and season with salt and pepper. Remove Bay leaf.
Put your oven on Hi Broil. Ladle your soup into oven safe Ramekins. Place a slice of baguette on top and top with 1/4 cup of Shredded Gruyere. Bake about 2 minutes in the oven until the cheese has melted and browns slightly. Serve.