In part two of my "Duck 2 Ways Dinner", I utilized the Duck Breasts (in my other recipe I used the duck legs). For this recipe, I made a delicious marinade with Red Wine, Oil, and Various Spices...I let the duck breasts marinate for about 4 hours in the fridge, and then seared them so that the skin was super crispy, but the inside remained moist and tender. This is a great recipe to test out if you're learning the art of cooking duck breasts.
A quick cheat sheet:
You start by heating up a pan - no oil! Once the pan is hot, you add your duck breast, skin side down.
Cook until the fat has rendered out, and your skin is golden brown and crispy.
Turn the duck breast over, and cook just a few more minutes on the other side.
Remove from the pan and let rest 5-10 minutes before carving.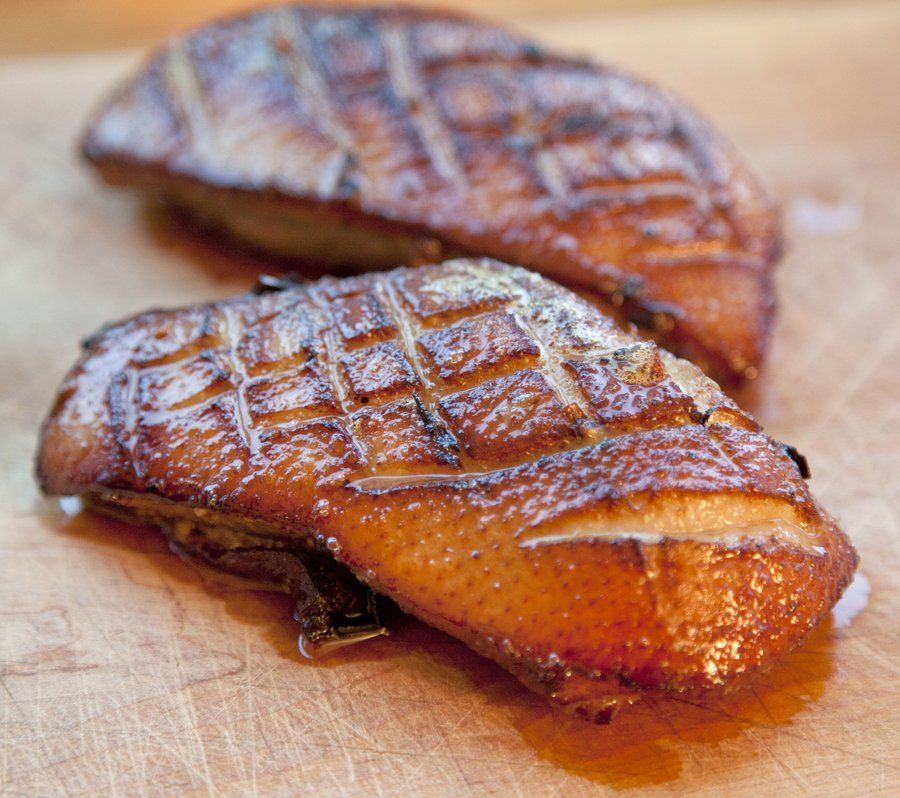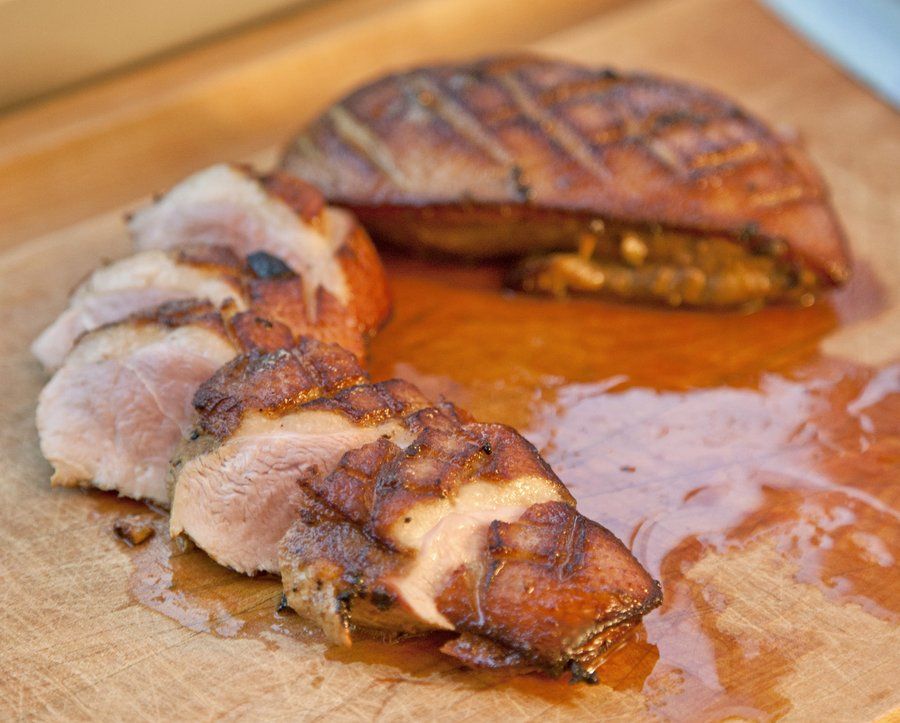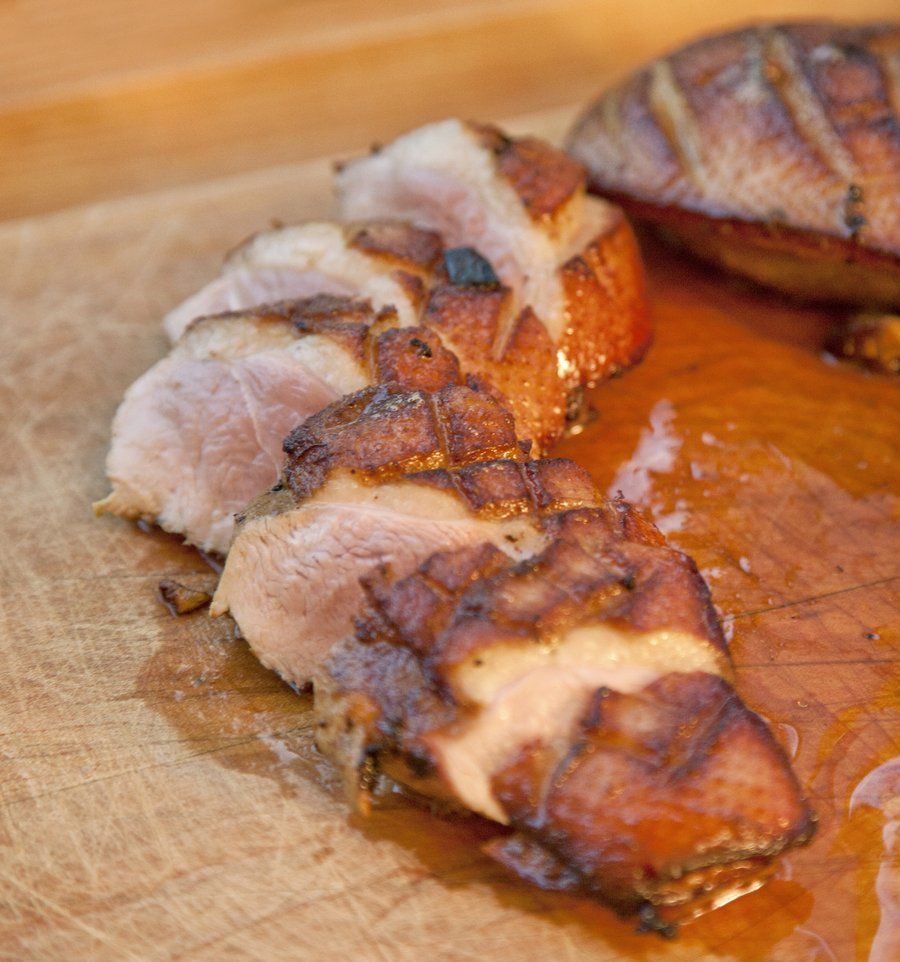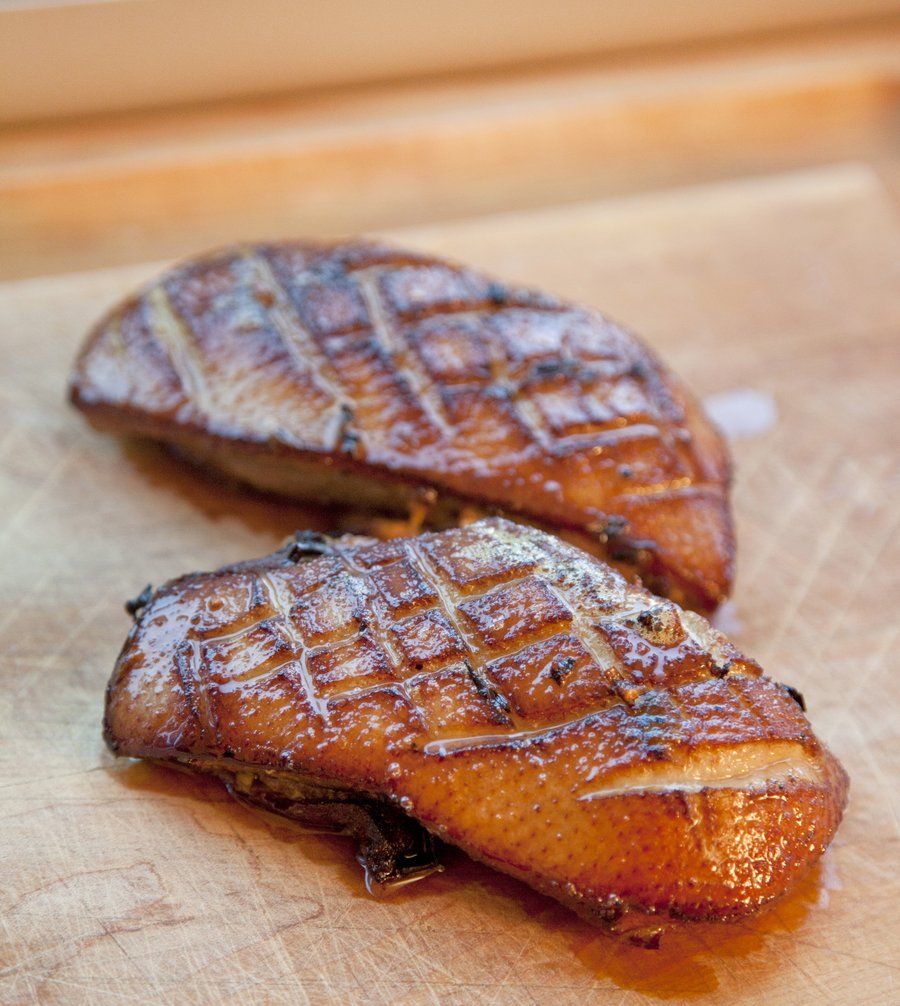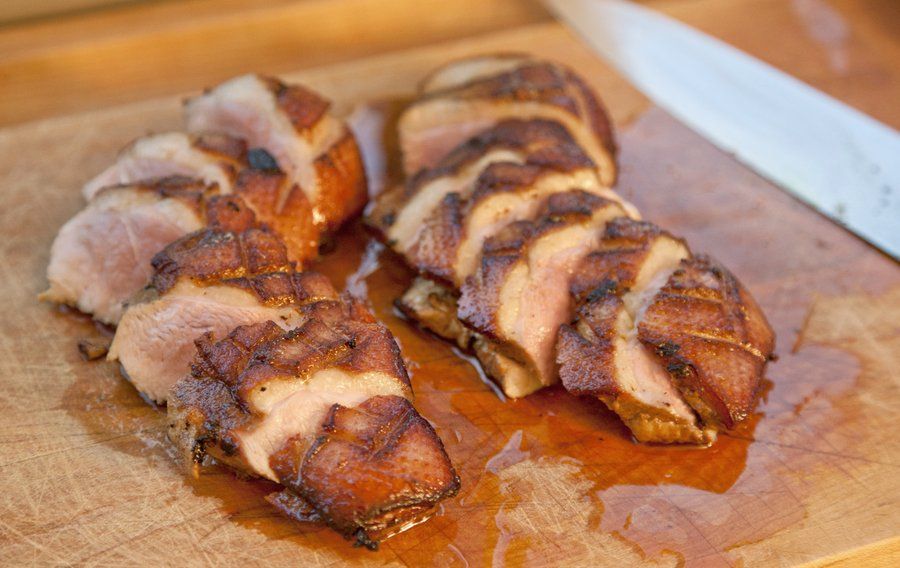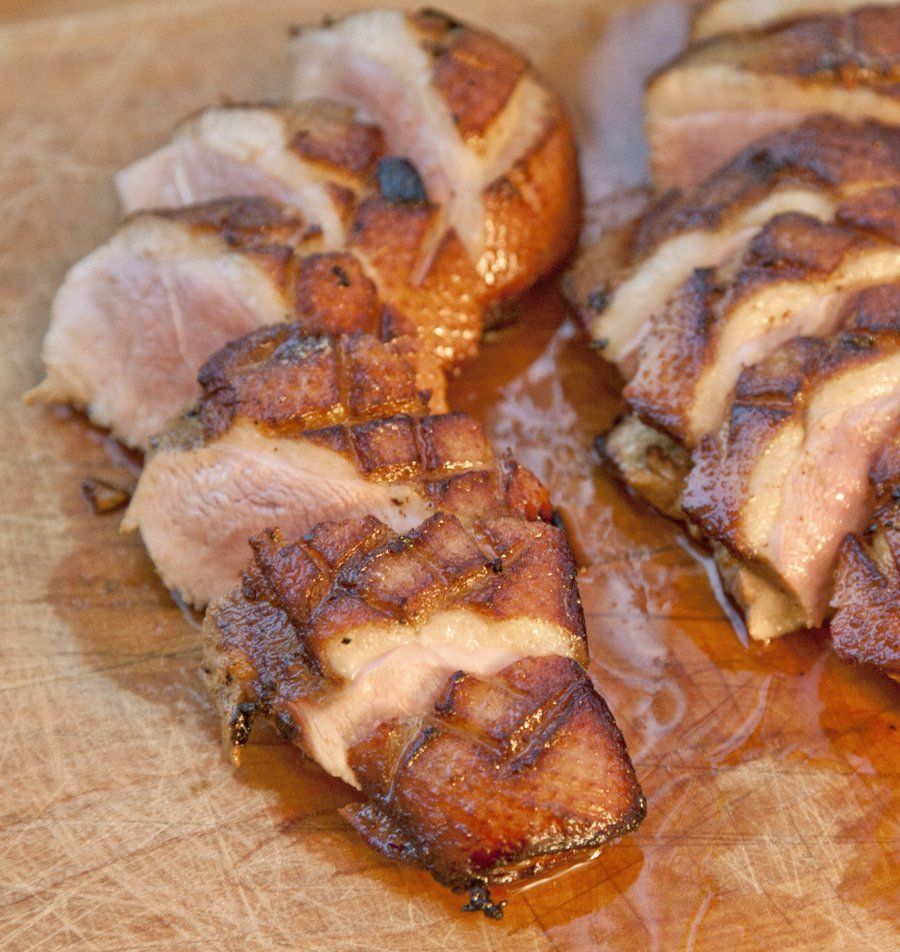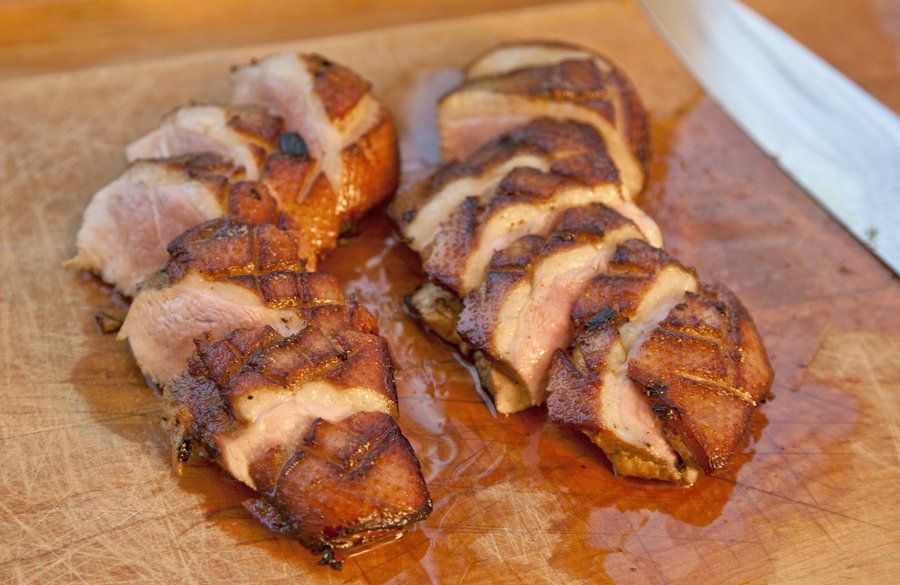 Red Wine Seared Duck Breasts
Prep Time
---
3 Hour 10 Minutes

Cook Time
---
20 Minutes

Total Time
---
4 Hour 30 Minutes

Yield
---
2 Duck Breasts

Ingredients
2 Duck Breasts
6 minced Garlic Cloves
5 chopped roughly Scallions
1/2 Cup Canola Oil
1/2 Cup Pinot Noir Red Wine
1 Teaspoon Ginger Powder
1/2 Teaspoon Paprika
1/2 Teaspoon Turmeric
Salt and Pepper
---
Directions
Score the fat side of your duck breast in a hatched pattern (not so deep as to cut the meat).
In a large bowl combine your oil, red wine, garlic, scallions, ginger powder, turmeric, paprika, salt and pepper. Whisk together and add your duck breasts. Toss the duck around in there to get it nice and coated. Let marinate at least 3 hours.
After the 3 hours of marinating remove the duck from the fridge. Heat up a non-stick skillet (don't add any oil). Once hot, add your duck breasts, fat side down and cook for about 12 minutes (you want it nice and crispy and golden brown. Flip the duck over and cook about 4 more minutes. Remove from the heat, and let rest 10 minutes. Slice on a bias and serve.