It's Taco Tuesday! I love Mexican Food....but I am the first one to say this: each Mexican dish is basically the same ingredients but in a different tortilla/taco shell... meat, beans, cheese, peppers, onions, sour cream, tomatoes. But I am a fan of ALL of these ingredients, especially when wrapped in a crispy taco shell!
So this is my recipe for Beef & Black Bean Tacos topped with all the goodies: Cheddar Cheese, Scallions, Sour Cream, Cilantro and Tomato.
The great thing about this recipe is you can serve it as a "make your own taco" which is great for parties, or for kid's dinners. You can switch up the ground beef with ground chicken if you're looking to make it a little healthier.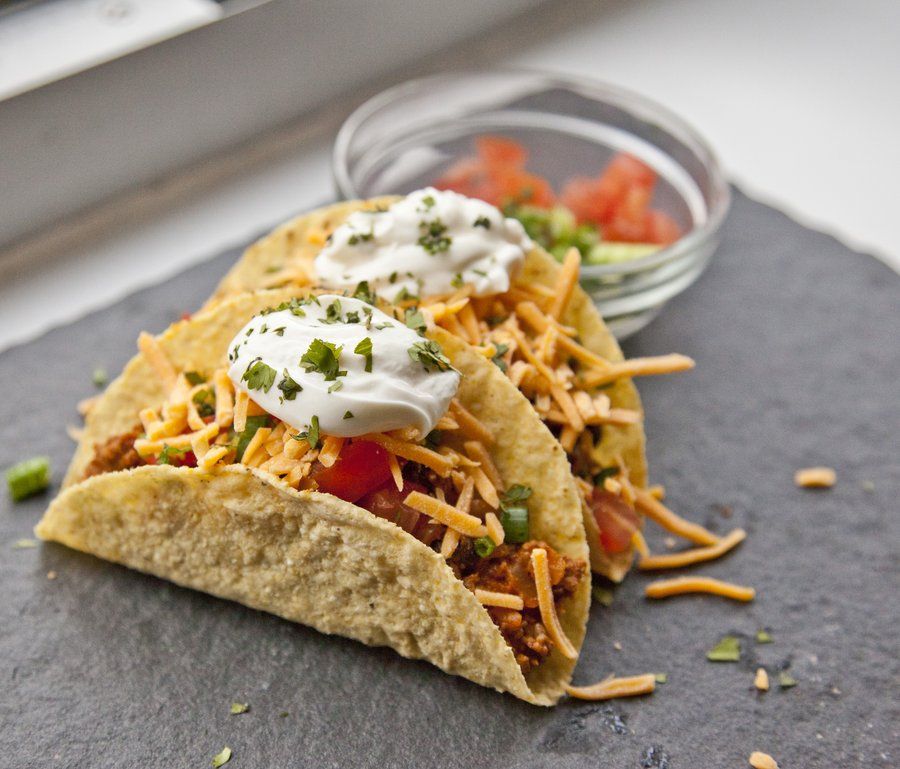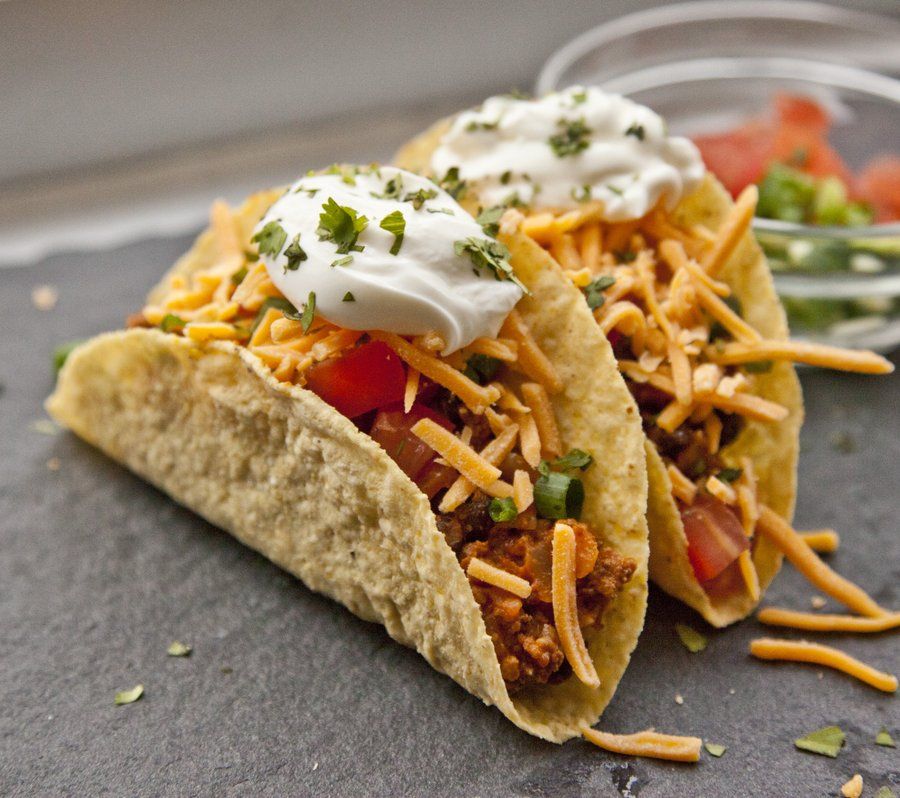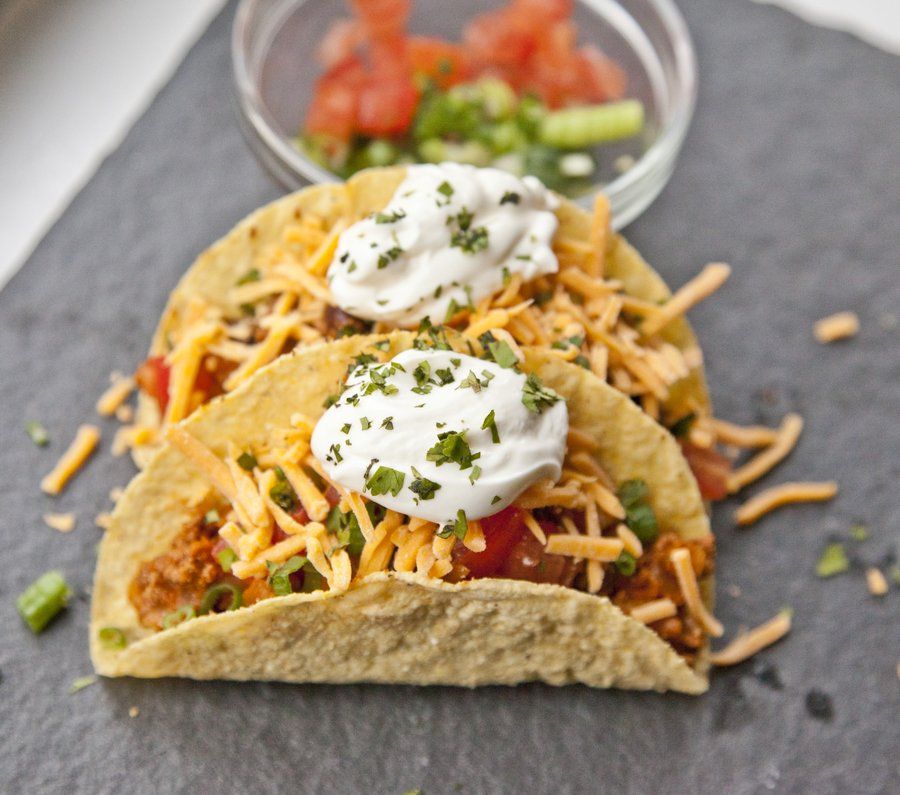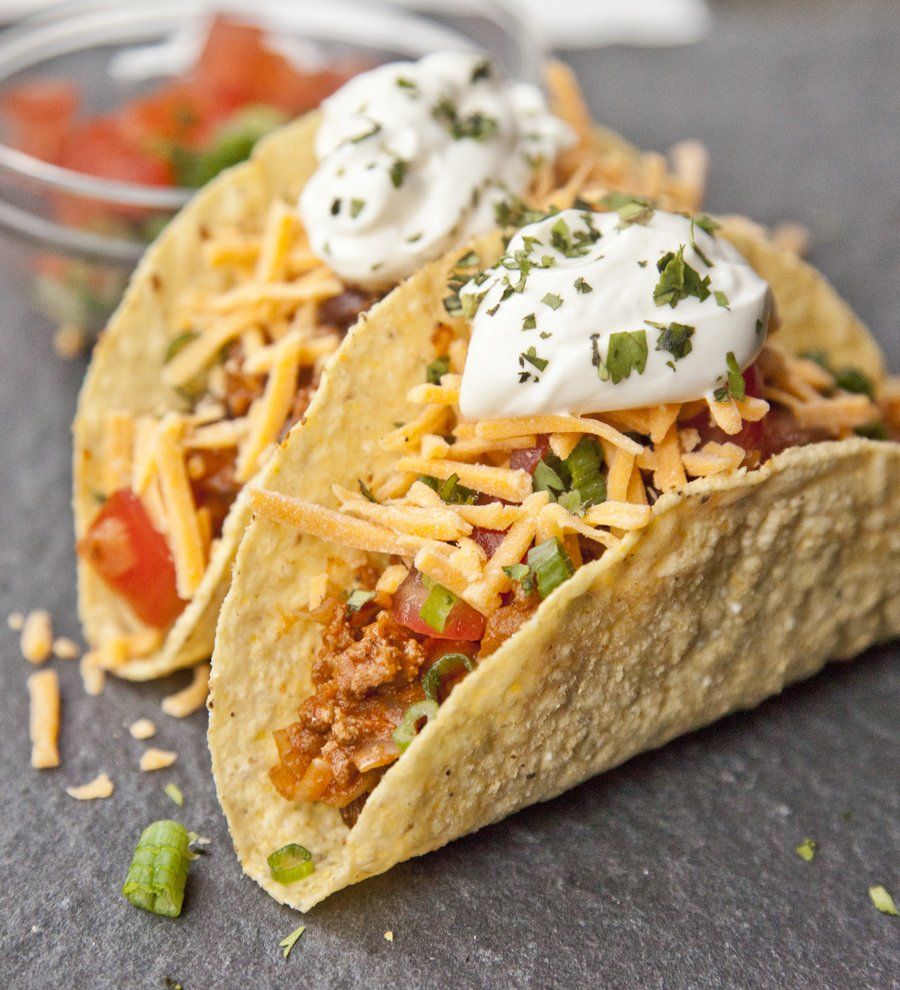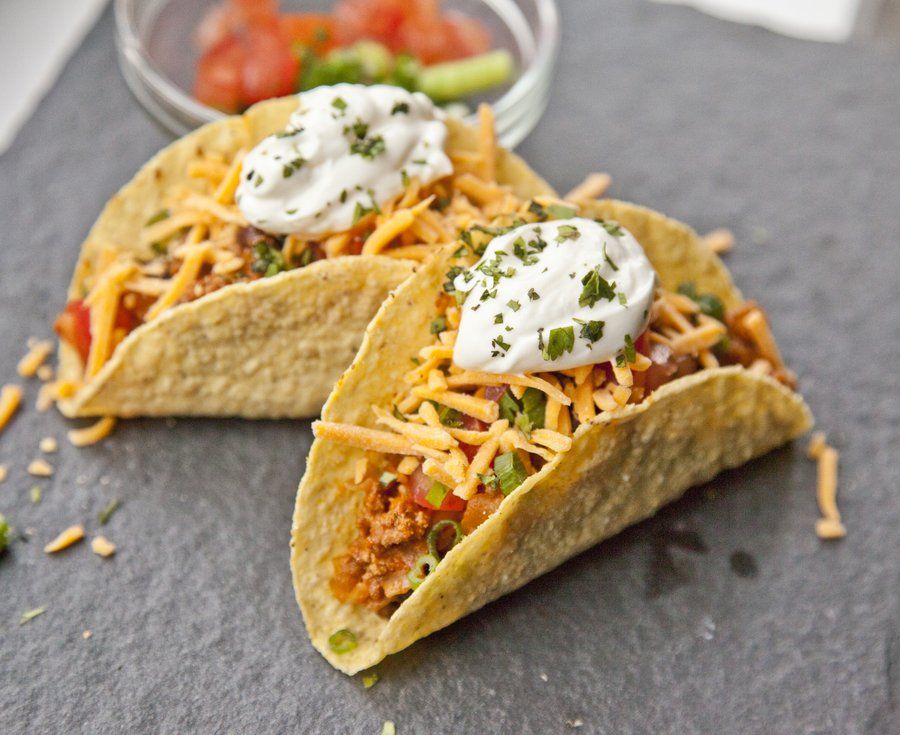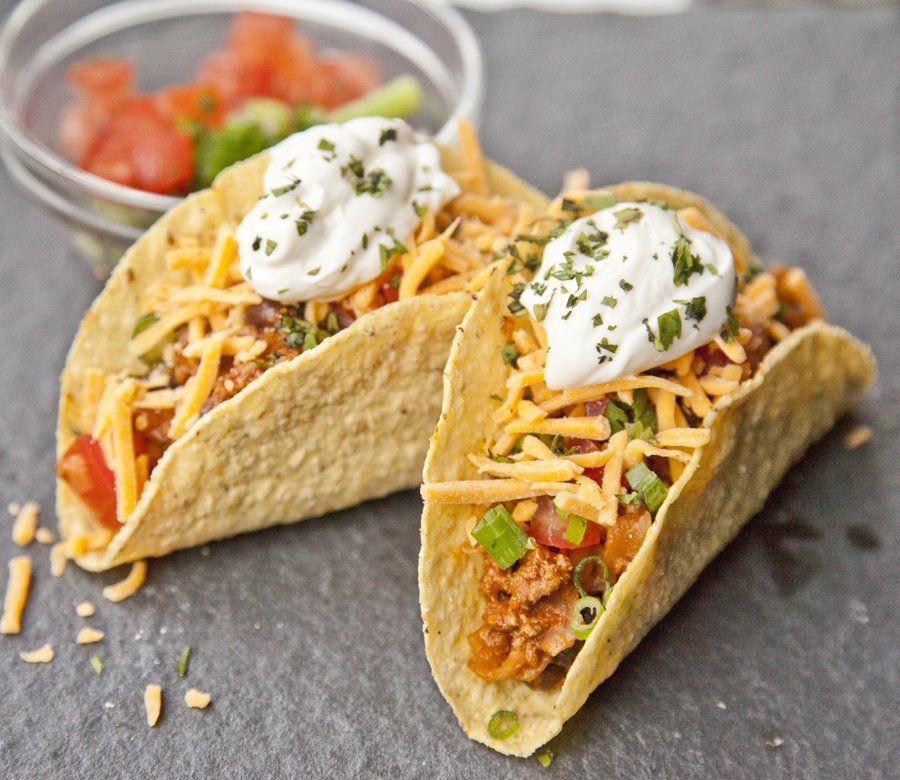 Beef Tacos
Prep Time
---
10 Minutes

Cook Time
---
2 Hour 30 Minutes

Total Time
---
2 Hour 40 Minutes

Yield
---
Serves 4

Ingredients
1 Pound Ground Beef
1 small dice Onion
3 minced Garlic Cloves
2 tsps Adobo Sauce
1 Teaspoon Chili Powder
1 Cup Tomato Puree
1/2 Cup Water
15 Ounce Can Black Beans (drained and rinsed)
Salt (to taste)
Cayenne (to taste)
12 Hard Taco Shells
8 oz shredded Cheddar Cheese
1 Cup Sour Cream
1 small dice Tomato
Handful minced Cilantro
5 sliced thin on a bias Scallions
---
Directions
Heat up a large skillet, brown your ground beef until there's no more pink. Drain beef through a sieve and reserve.
Return skillet to stove over a medium heat. Add 1/2 teaspoon of Canola Oil, add in onions. Cook for 8 minutes. Add in garlic and cook another 2 minutes.
Add back your ground beef and add to that you adobo sauce, chili powder, tomato puree and water. Bring up to a high simmer, cover, and reduce to a low simmer. Cook about an hour.
After the hour, add in your drained can of black beans and cook about 20 minutes. Taste and season with salt & cayenne.
Serve in hard or soft taco shells topped with sliced scallions, cheddar cheese, diced tomato, sour cream and minced cilantro. Serve hot.