Every so often, I invent a new recipe based on my desire for a certain food, and absolutely fall in love with it. For example....today I was craving some form of cauliflower. My mom used to make steamed cauliflower with an incredible béchamel on top (but let's be honest, you could pour béchamel over dog crap and I'd eat it.....ok maybe not dog crap, but you get the point). Béchamel makes everything taste good, so I wanted to come up with a more creative form of cauliflower.
Whenever I think of cauliflower, I think of Indian food. Cauliflower is a vegetable used in many Indian dishes, all of which I love. So today's recipe has Indian influences of Cumin and Turmeric and a little cayenne for the extra pop!
So the recipe I came up with is: Cauliflower Fritters with a Cilantro Lime Dipping Sauce. I made this recipe so that it's completely gluten free. Instead of All Purpose Flour, I used Chickpea flour (which is also used a lot in Indian Cooking, like for Pakoras). Enjoy!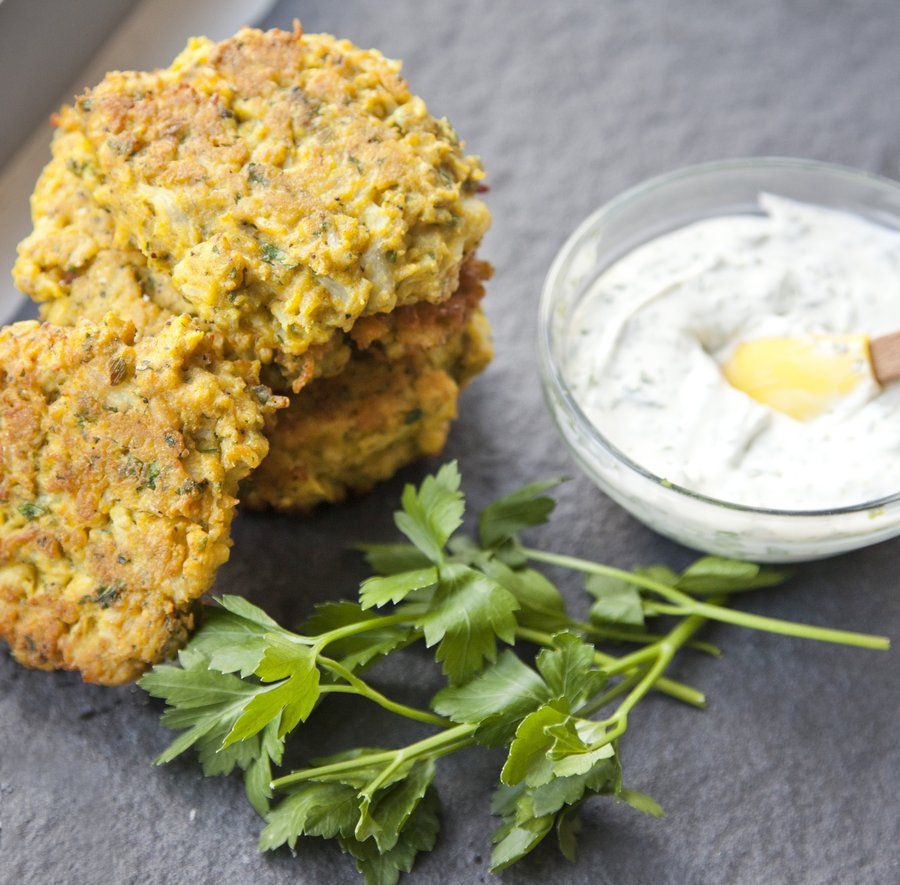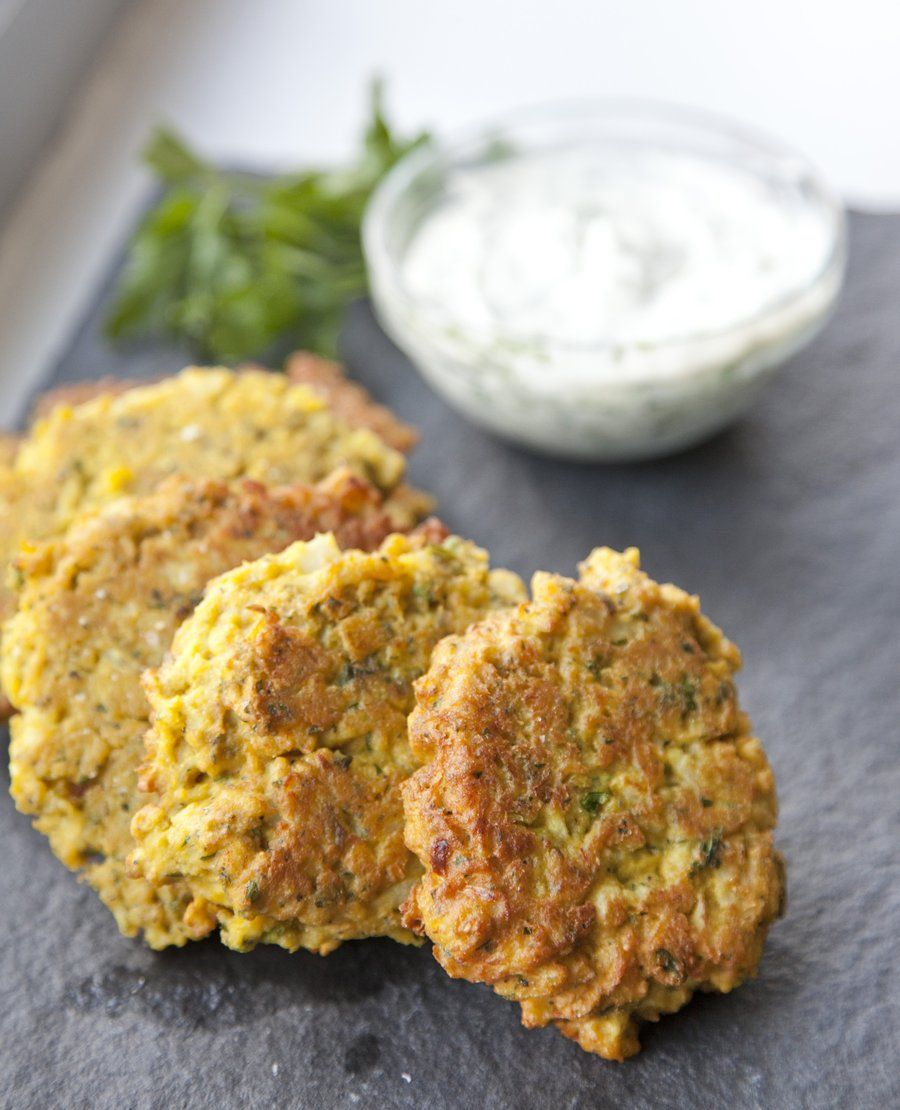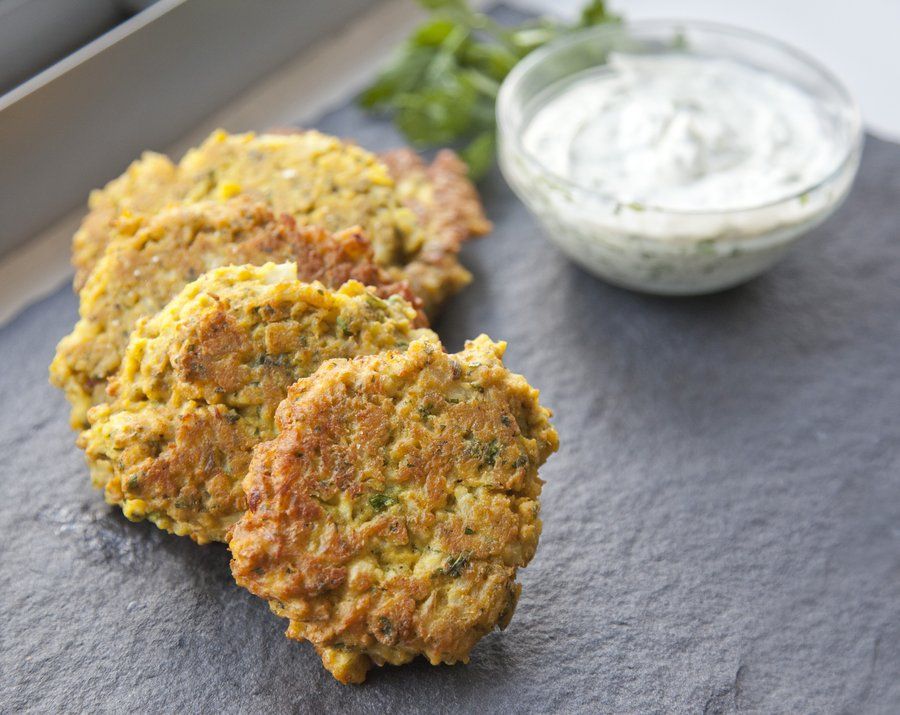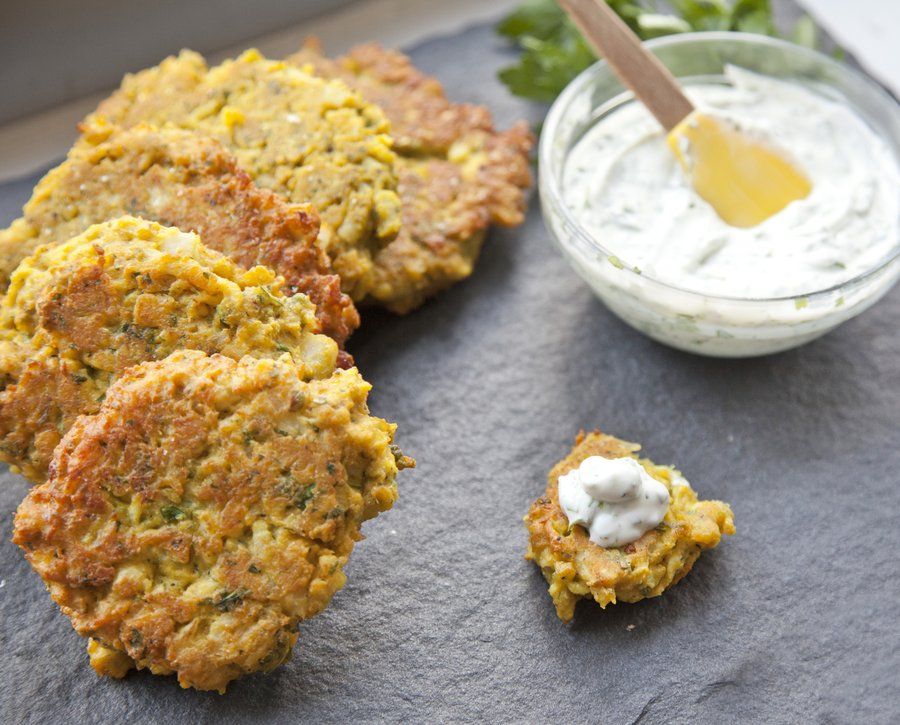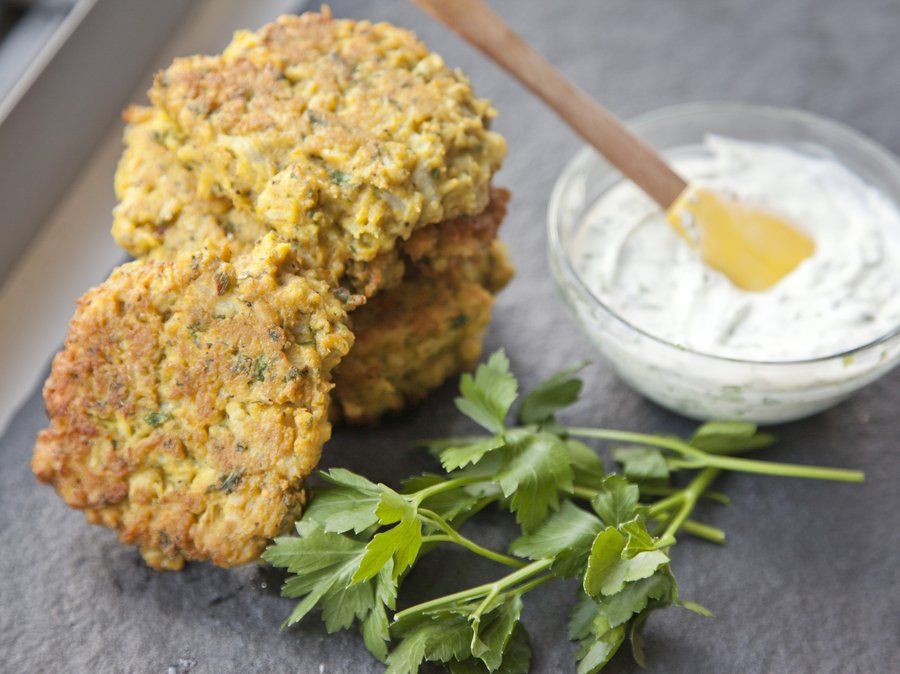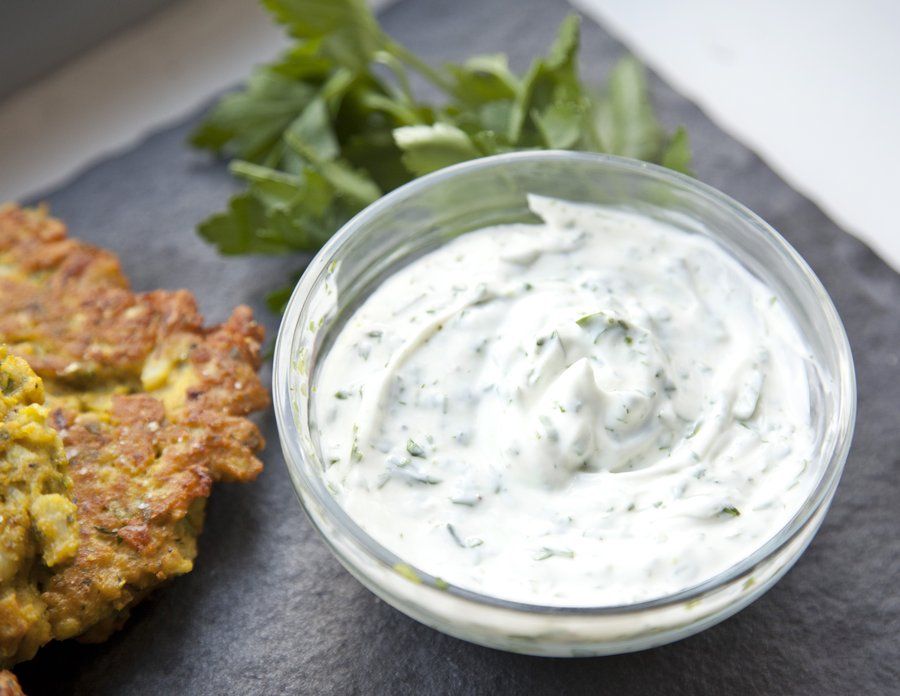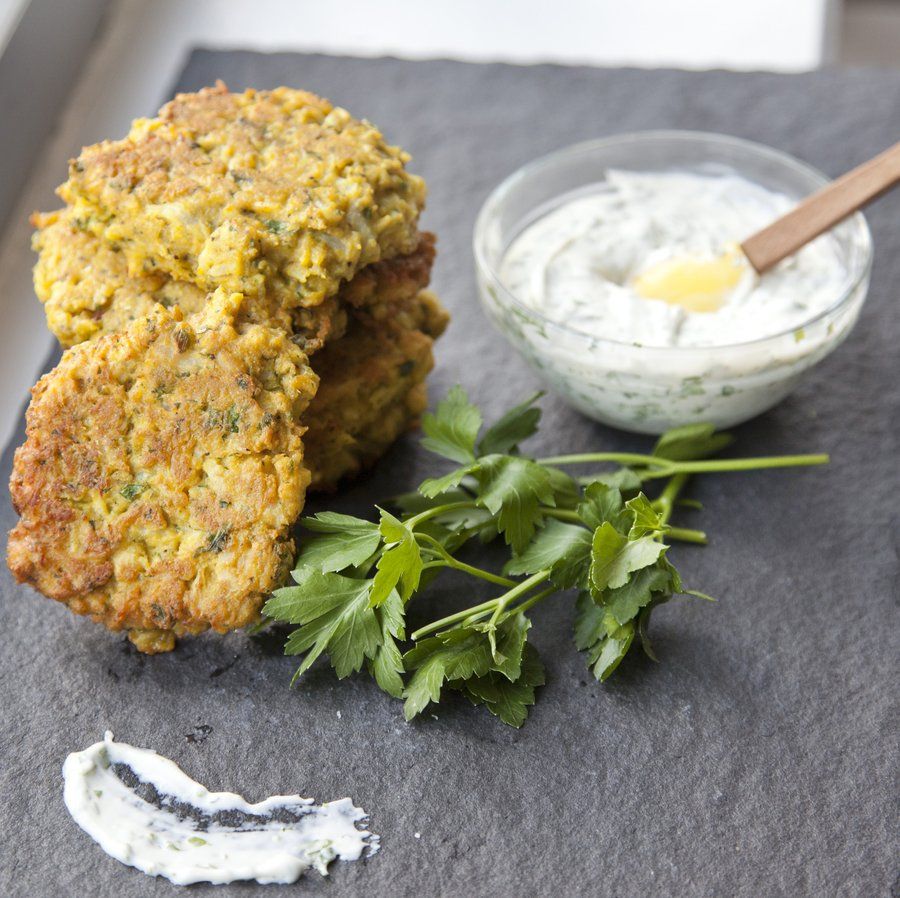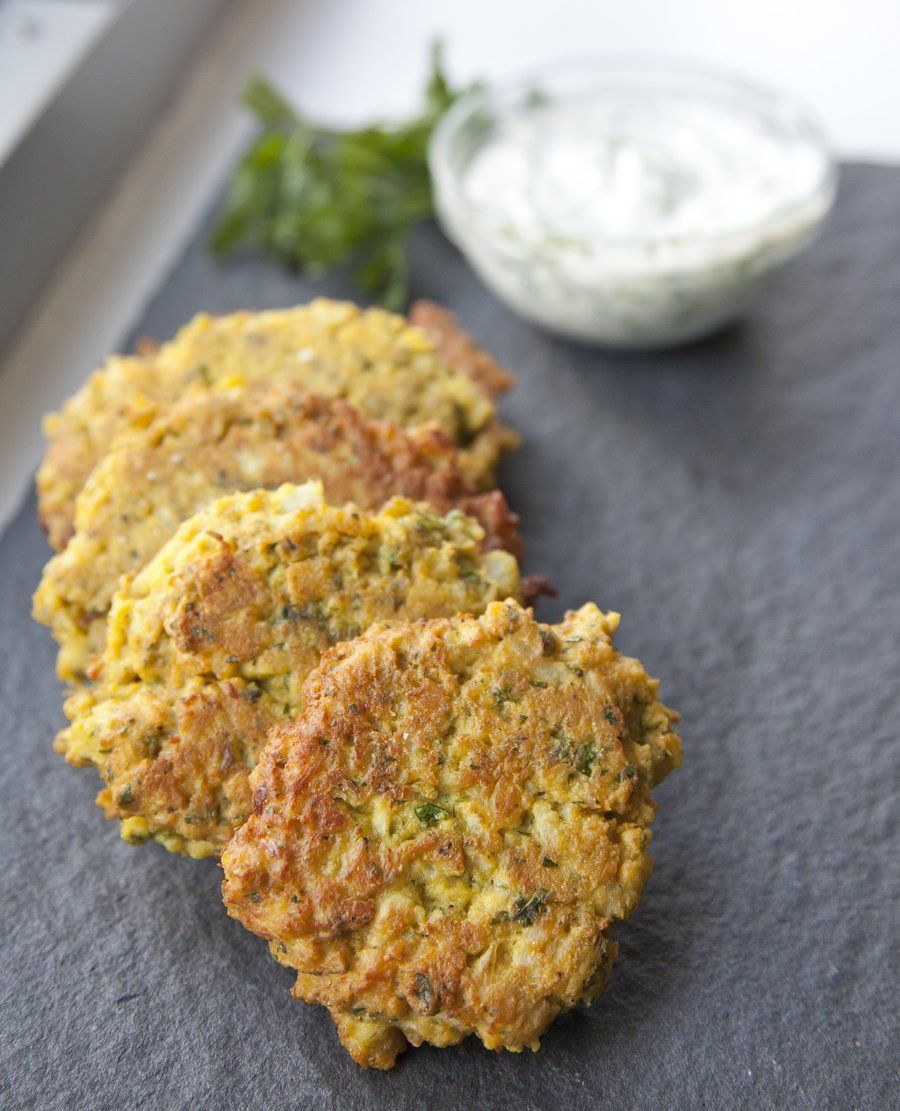 Cauliflower Fritters
Prep Time
---
15 Minutes

Cook Time
---
15 Minutes

Total Time
---
30 Minutes

Yield
---
Makes 10-15 Fritters

Ingredients
24 oz Cauliflower (cut into florets)
1 1/2 Cups Chickpea Flour
1 minced Shallot
3 minced Garlic Cloves
3 sliced thin on a bias Scallions
5 T minced Parsley
2 tsps Cumin Powder
1 Teaspoon Turmeric
1 Teaspoon Black Pepper
2 tsps Salt
3 Eggs
Pinch Cayenne
Canola Oil (for pan frying)
---
Directions
Cut up a head of cauliflower into small florets. Bring a large pot of salted water to a boil. Once boiling, add your cauliflower florets to the water and cook 15 minutes.
Meanwhile, in a large bowl combine your chickpea flour, shallot, garlic, scallion, parsley, cumin, turmeric, pepper, salt, and eggs. Mix together throughly.
Once the cauliflower is done, drain and then add to your bowl of ingredients. Mix together until fully incorporated.
Heat up a large skillet with enough canola oil to coat the bottom. Add palm sized patties of cauliflower batter to the pan and cook til golden brown, flip over and repeat. Finish in batches until all batter is used up. Let rest on a resting rack as the fritters come out of the pan. Serve immediately with Cilantro Lime Dipping Sauce.
Cilantro Lime Sauce
Prep Time
---
5 Minutes

Yield
---
1/2 cup

Ingredients
1/2 Cup Sour Cream
2 T minced Cilantro
1/2 Teaspoon Lime Zest
Fresh Lime Juice (from 1/2 a lime)
Salt and Pepper
---
Directions
Combine all ingredients in a bowl, refrigerate until using.