It's a snowy day here in NYC, and I am not about to venture outside anytime soon (much to my dog's dismay)... So to keep myself occupied, I decided to make a great dish, which takes a little bit of time to cook.
These French Fries come out absolutely perfect, and are cooked completely in oil, low and slow at first, and then quicker and hotter towards the end. I used a combination of duck fat (fat rendered from the duck I cooked the other night here) and Canola Oil. You can use any combination or single oil that you like (Canola, Vegetable Oil, Peanut Oil....)... I just couldn't pass up the duck fat!
The reason this takes so long is you first poach the potatoes in the oil at a low heat so the inside is cooked, you then raise the temperature of the oil once the potato is cooked through to perfectly crisp up the outside. Trust me, this is worth the wait!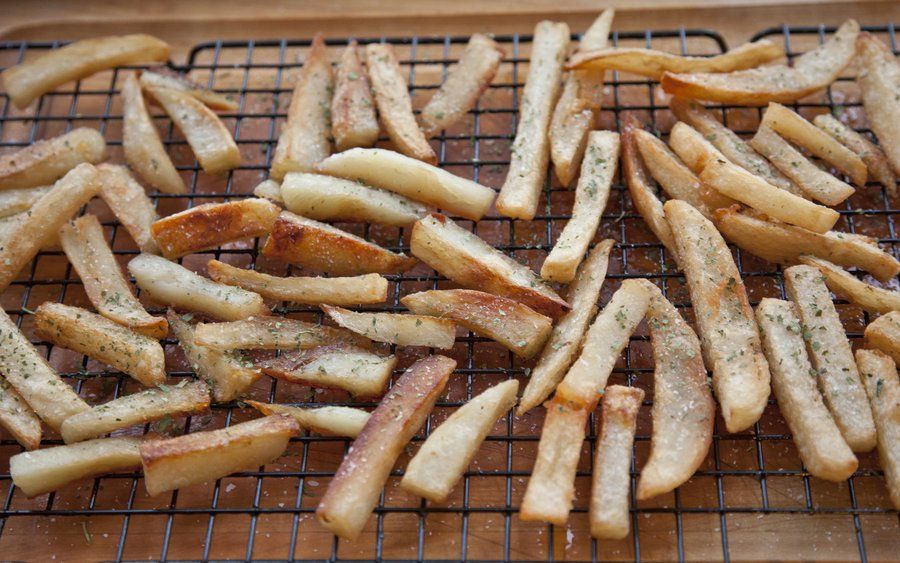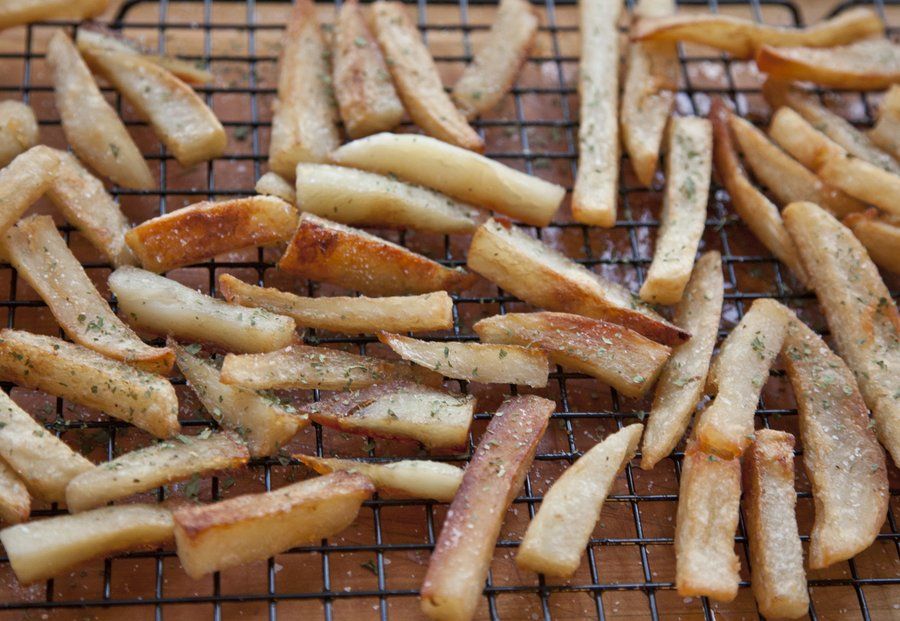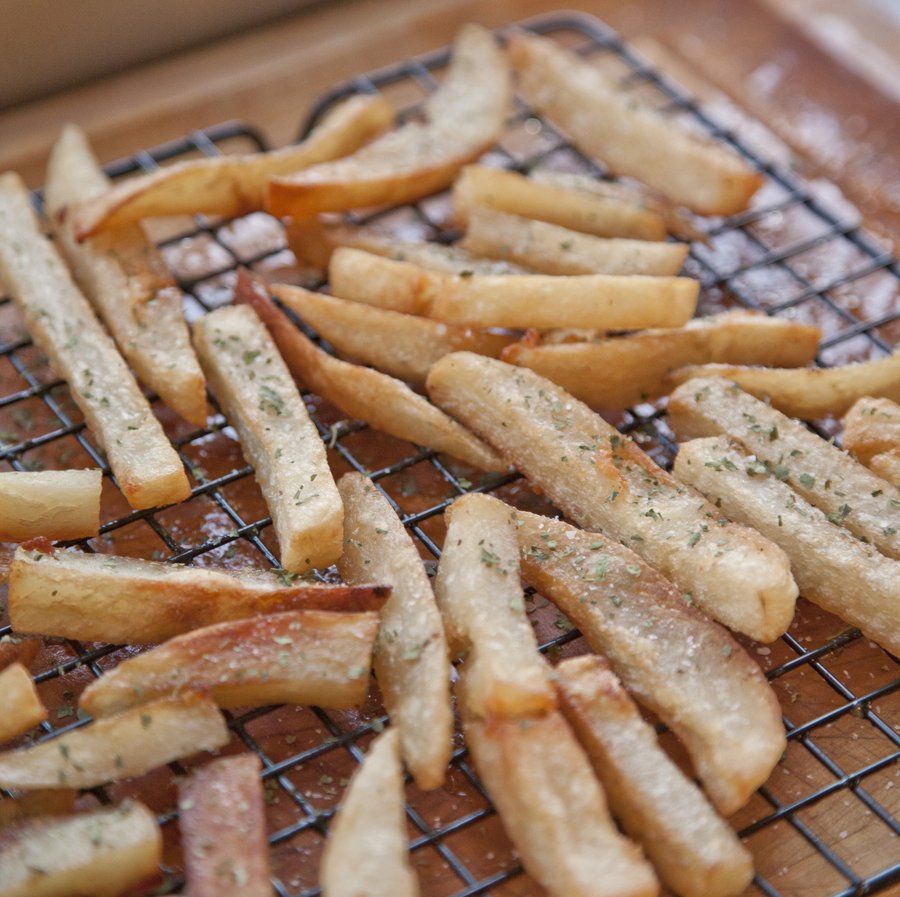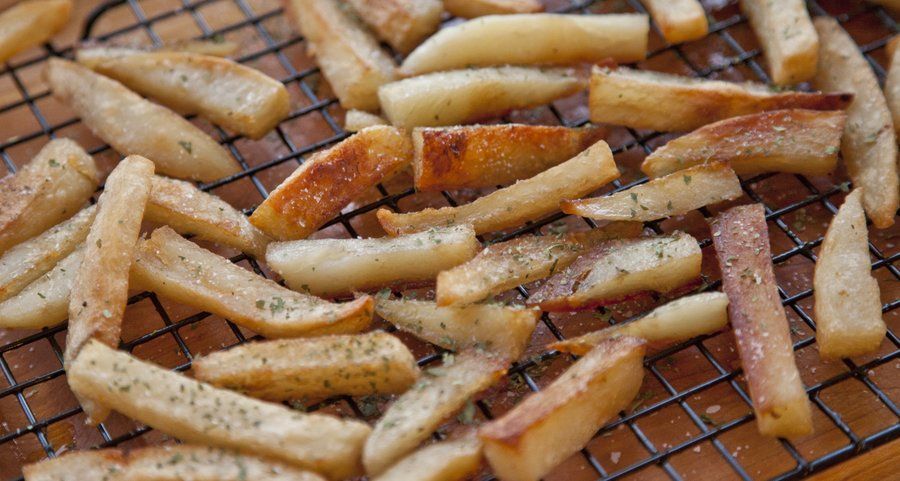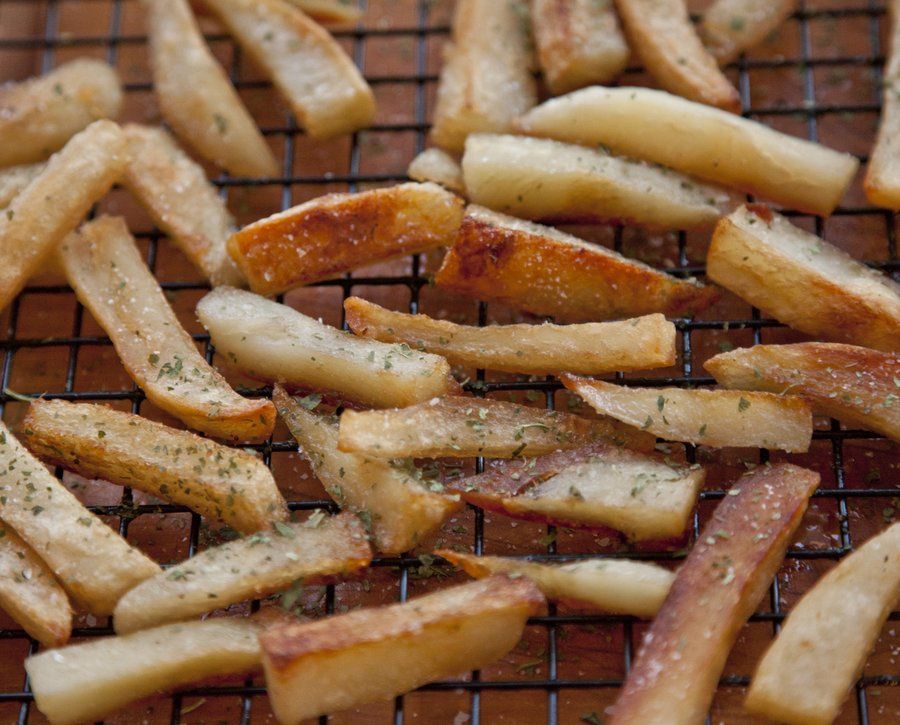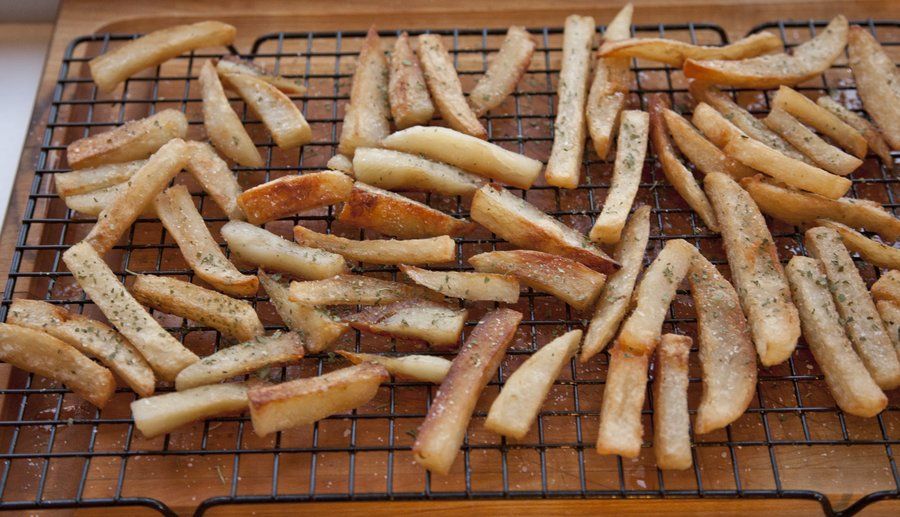 The Perfect French Fry
Prep Time
---
5 Minutes

Cook Time
---
1 Hour 15 Minutes

Total Time
---
1 Hour 20 Minutes

Yield
---
Serves 2

Ingredients
1 1/2 lbs Potatoes
Canola Oil (for frying)
Salt (to season)
---
Directions
Peel your potatoes and cut into 1/2" wedges. Place in a large skillet or shallow pot and cover with oil just barely. I used 1/2 duck fat and 1/2 canola oil, but you can use any oil (Canola, Vegetable, Peanut, etc).
Place on the stove over low heat and cook 30 minutes. Raise heat to medium and cook til the fries start to turn golden brown (about 60-75 minutes).
Remove fries with a slotted spoon and place on a resting rack to drain. Immediately season with salt. Serve hot.