I am a huge fan of these new "National" holidays that have taken over Instagram and TikTok –  like National Cheeseburger Day, National Pizza Day, and of course the day I refer to as the highest of holy days, National Cheese Lovers Day. This year, National Cheese Lovers Day happens to fall on a Friday, and Fridays in the Bojarski house are Cheeseboard Date Night Days. Every Friday, my hubby and I put the kids to bed, pour an adult beverage of choice, and indulge in one of my over the top cheeseboards while catching up on the week's events....so it was basically fate that National Cheeselover's Day and Friday date night should coincide. In addition, it's almost Valentine's Day.... so we got creative and made a lover/valentine mash up board and am really excited to share it!
I am going to list all the ingredients I used, but obviously, this is just a jumping off point to create a board that meets your tastes and preferences. My goal was to keep the palate colors pink/purple, but these element's colors can be changed to switch up the vibe of the cheeseboard.
Also, for more inspiration for another love themed Cheeseboard, check out my Valentine's Cheeseboard here!
As for the board's elements:
CHEESE:
Whole Food's "St. Nuage Triple Cream Brie" (new find, and we're obsessed)
Trader Joe's "Unexpected Cheddar" - all around crowd pleaser
Buholzer Brother's "Brick Cheese" - something more mild and semi-soft (great for pairings)
MEAT:
Prosciutto
Pinot Grigio Soaked Salami (Volpi Foods makes incredible cured meats)
EXTRAS:
Purple Grapes & Strawberries
Rustic Bakery Crackers, Urban Oven Parmesan Crackers, fresh Bread, and Breadsticks
Candied Pecans from Trader Joe's (I always have 5 bags in my pantry, I love them)
Cookies from Target (brand: Favorite Day) and M&M's (plus I threw a few pieces of Godiva Chocolate in there too, because why not?!)
Hot Pepper Jelly from Trader Joe's (pairs with every cheese - especially cheddar)
Non-Food ELEMENTS:
Copper Cheese Knives from Williams Sonoma
White Marble Cheeseboard from Williams Sonoma
Various heart bowls/towels from Target & Home Goods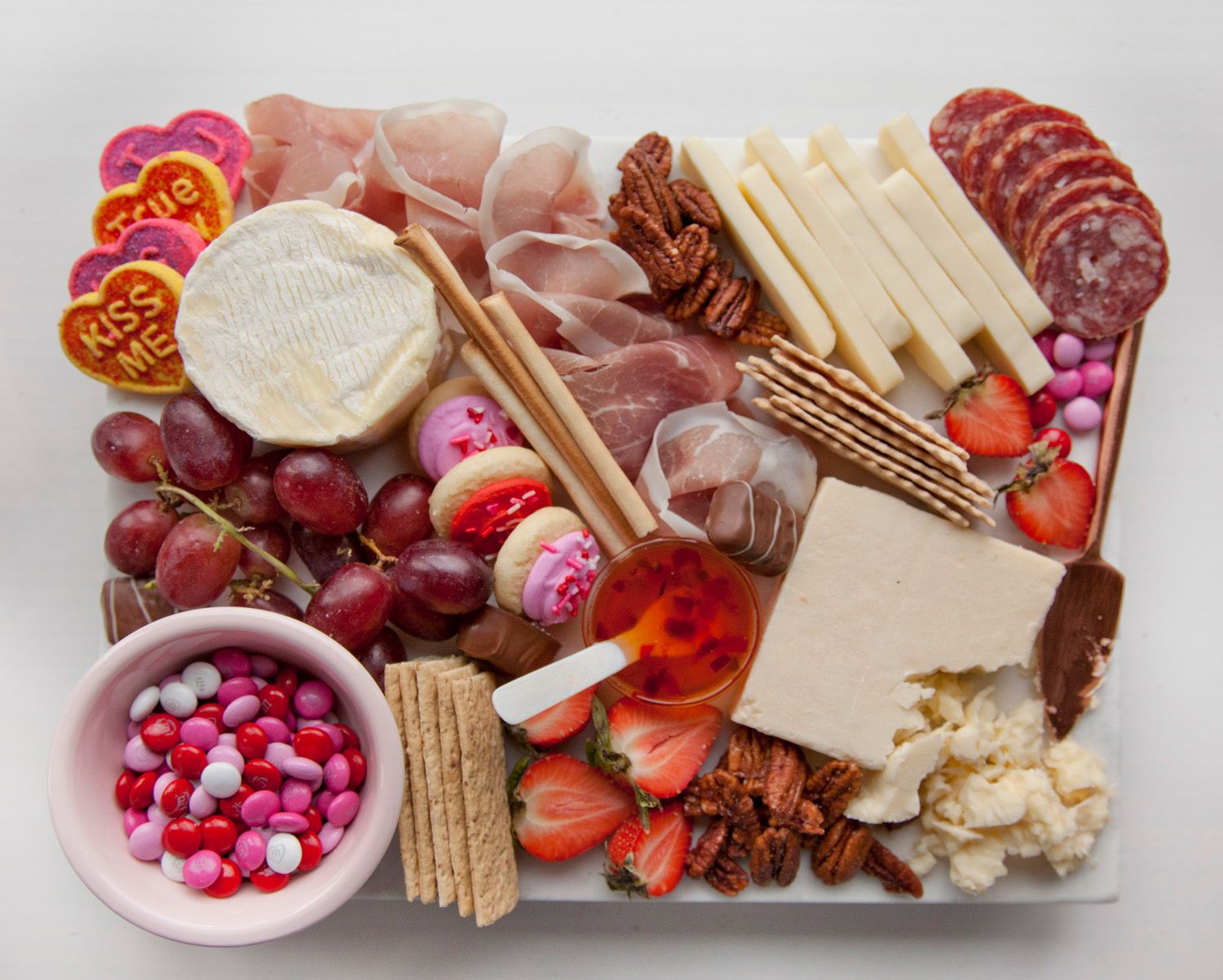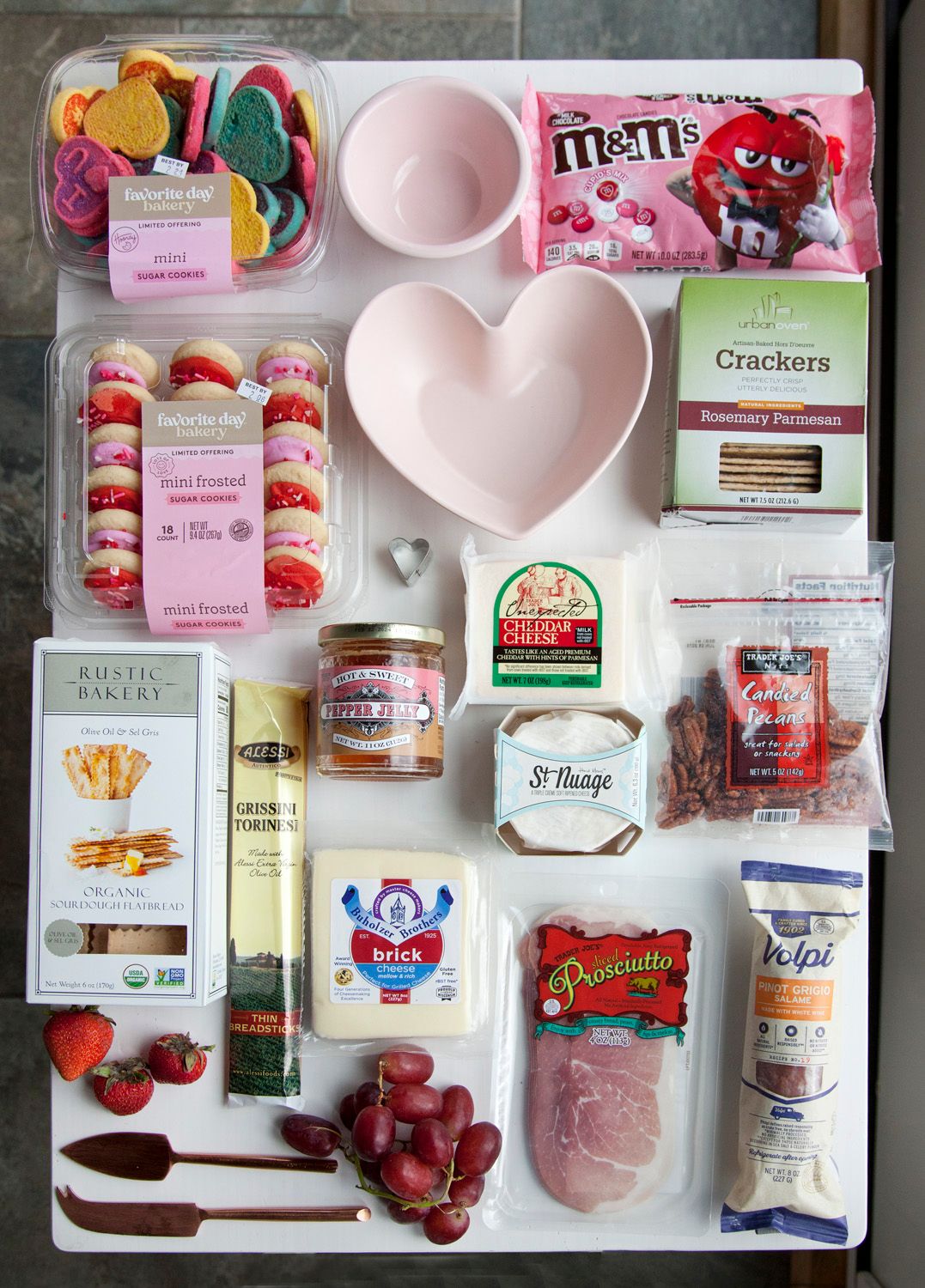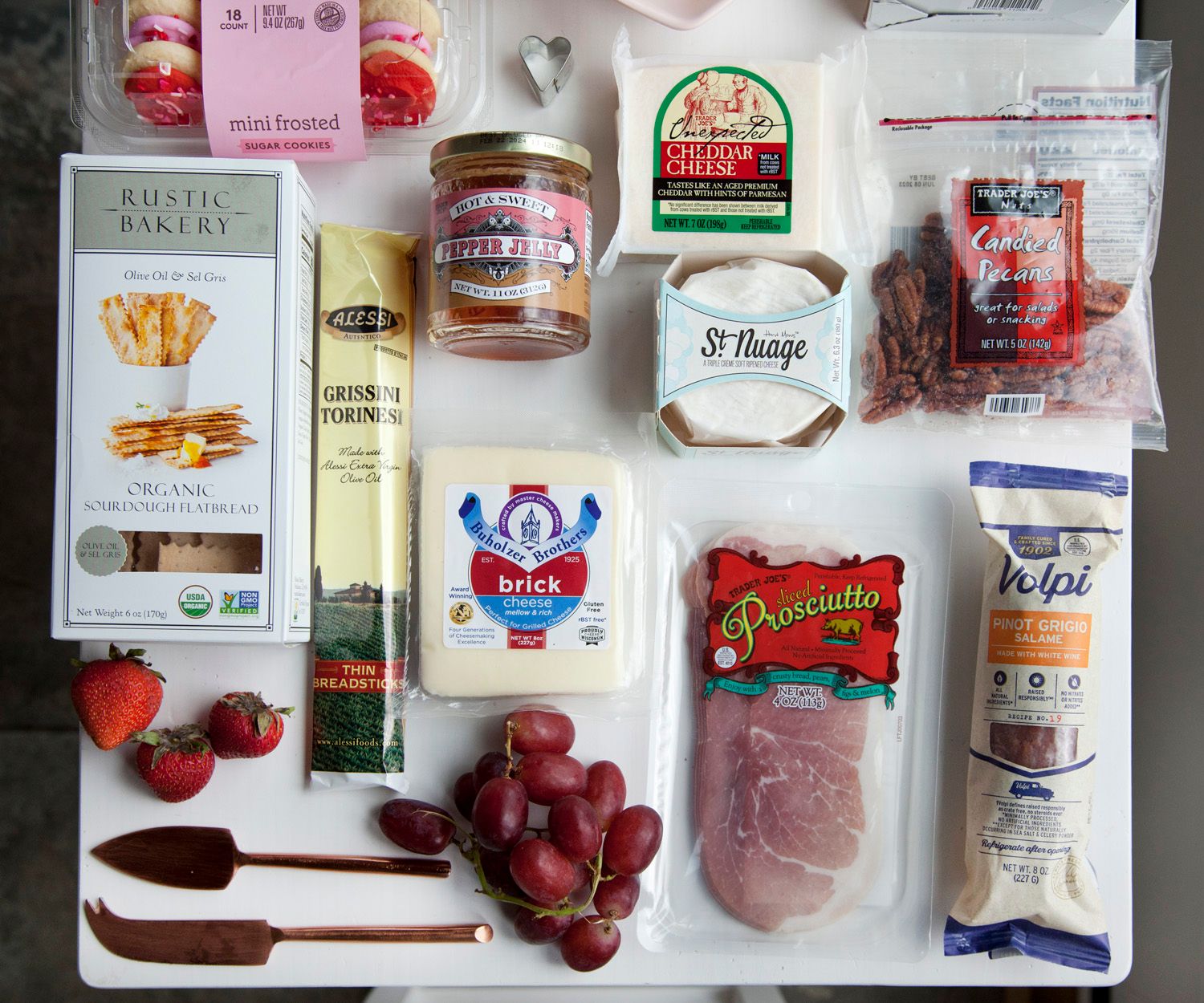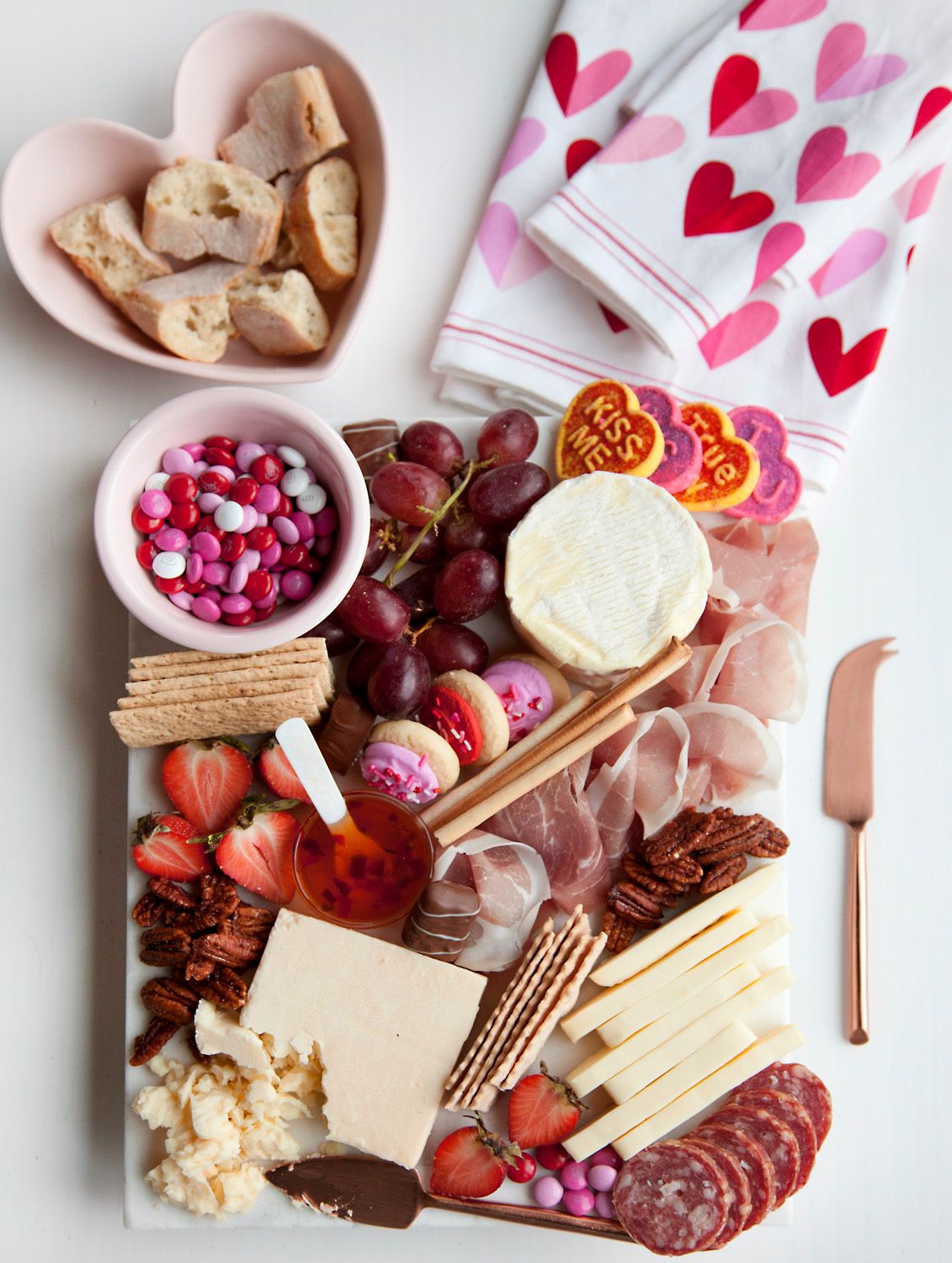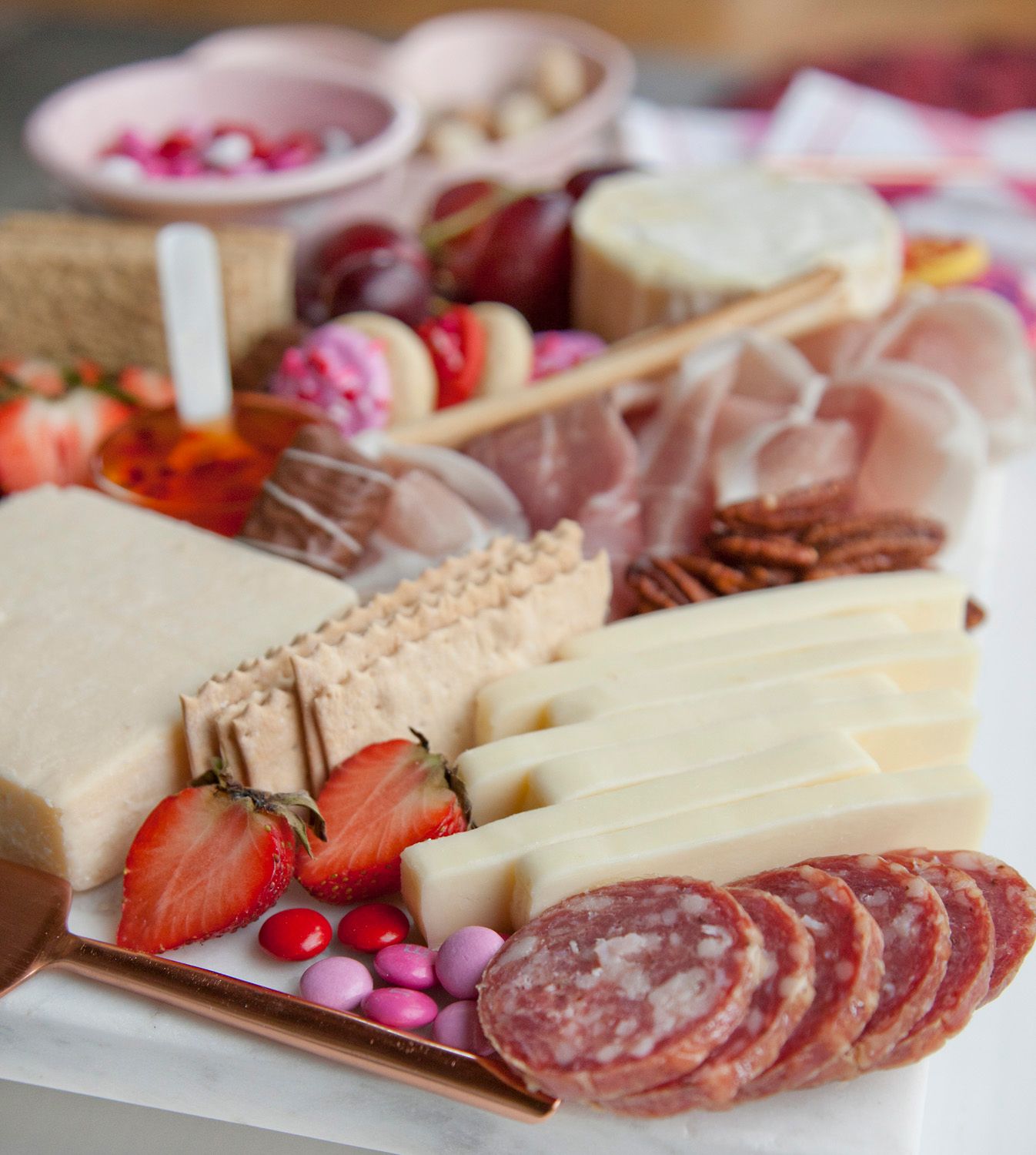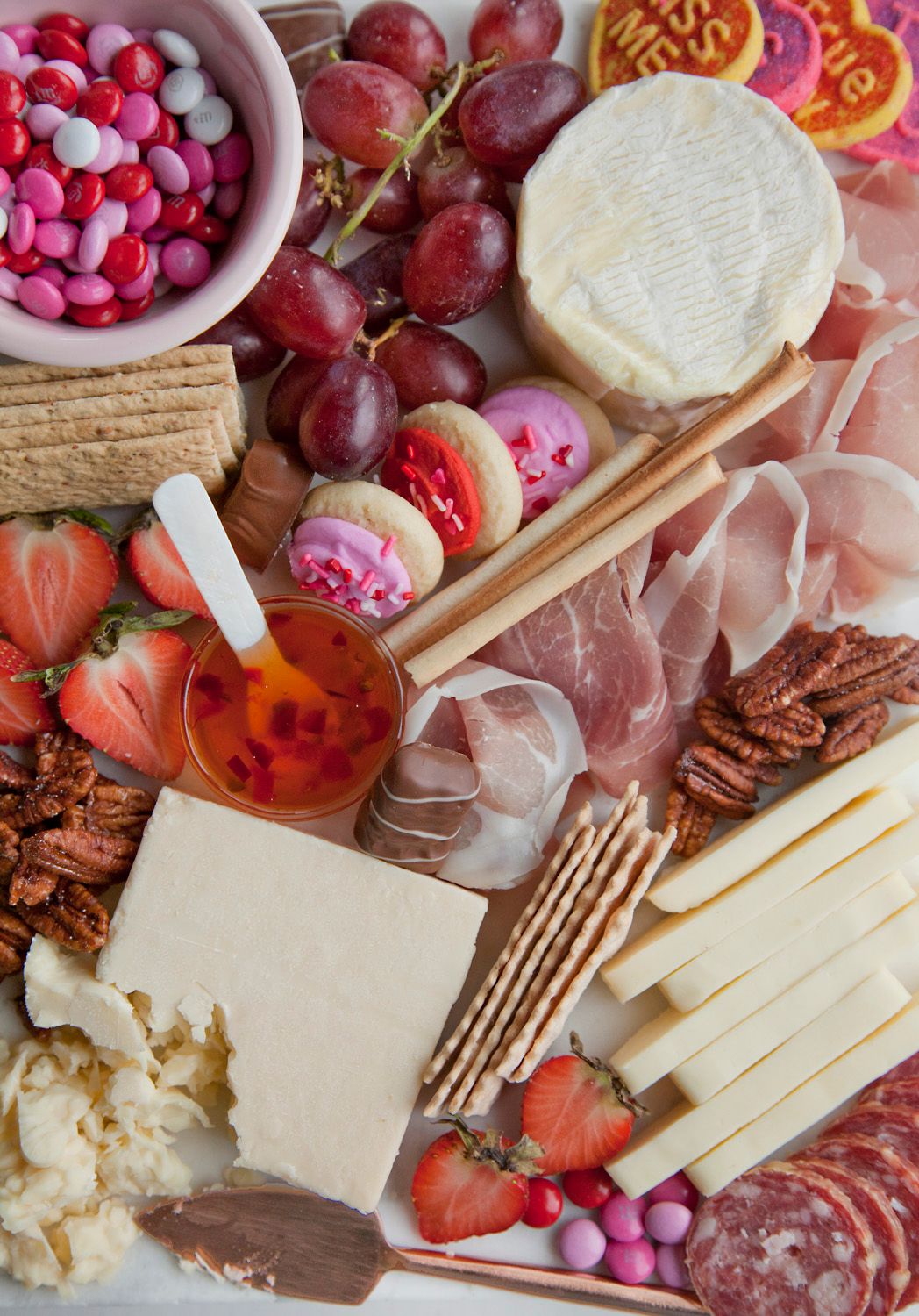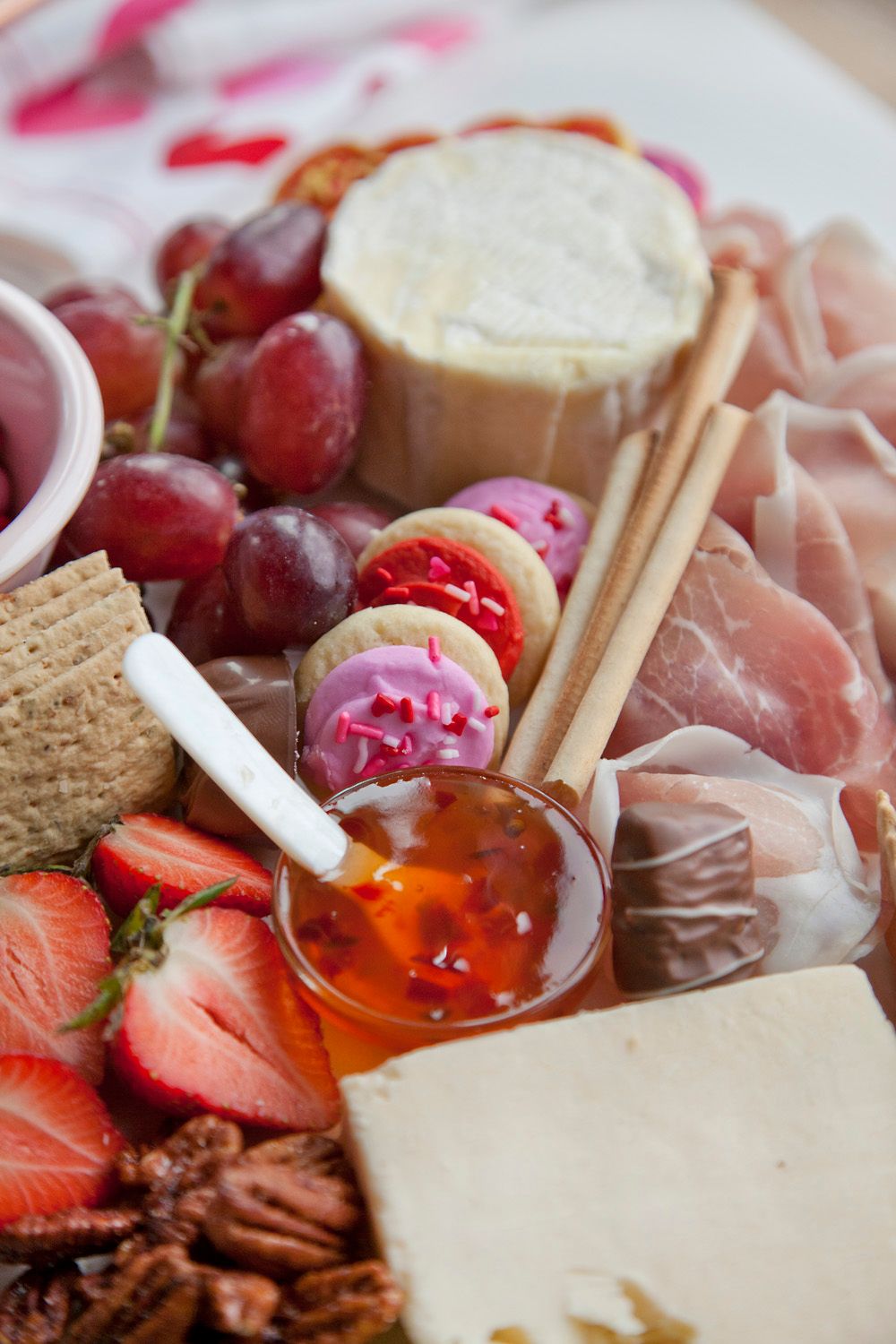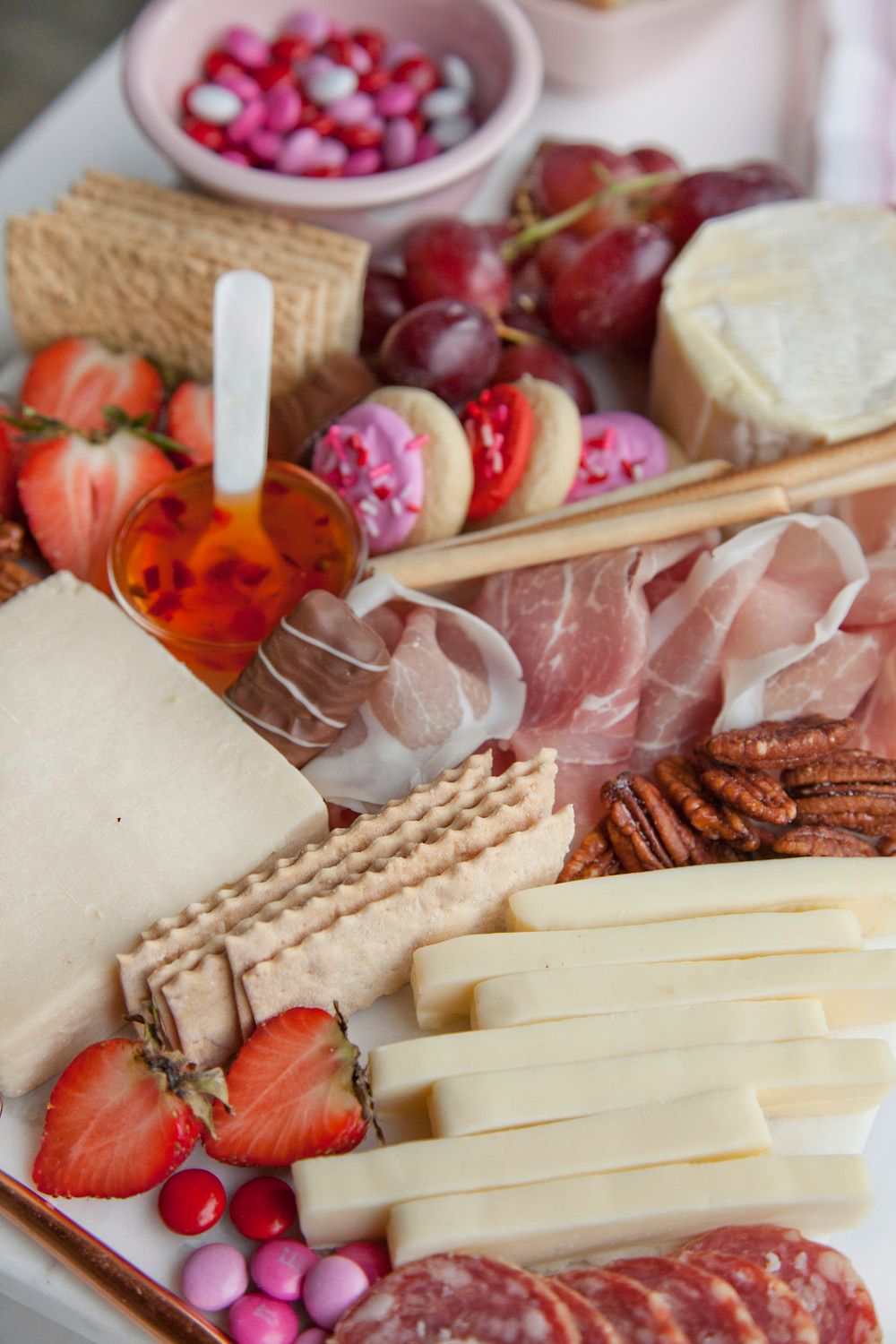 Share your Cheeseboard creations with me by tagging us on Instagram @urbancookery #urbancookery or email us at Sara@urbancookery.com