Ever since I was a kid, my family has gone to Maine for vacations, and I even spent 2 summers there for sleepaway camp. When I met my now husband, we found out that we had this in common. He had been going to Bar Harbor Maine every year since he was a kid. So needless to say, we started going there together when we started dating. We not only got our German Shepherd Dex in Kennebunk, but we also got engaged in Bar Harbor!
Maine holds such a special place in both of our hearts....we love the outdoor activities (hiking, biking, kayaking), the laid back atmosphere, and most of all....the lobster!
We are lucky enough in NYC to be able to get Fresh Maine Lobster, but lobsters just seem to taste better in Maine! So, in honor of my love for Maine, and for my little crustacean friends, yesterday I made Lobster Rolls.
I got my lobster at The Lobster Place in NYC's Chelsea Market (the ONLY place in my opinion to get live lobsters in NYC). I have been taught by my dad as a kid to always get female lobsters (just for the roe) so I got a 2 1/3 pound female lobster which was more than enough to make lobster rolls for me and my hubby. This size lobster yielded 10oz of meat (in case you just want to buy already cooked lobster meat).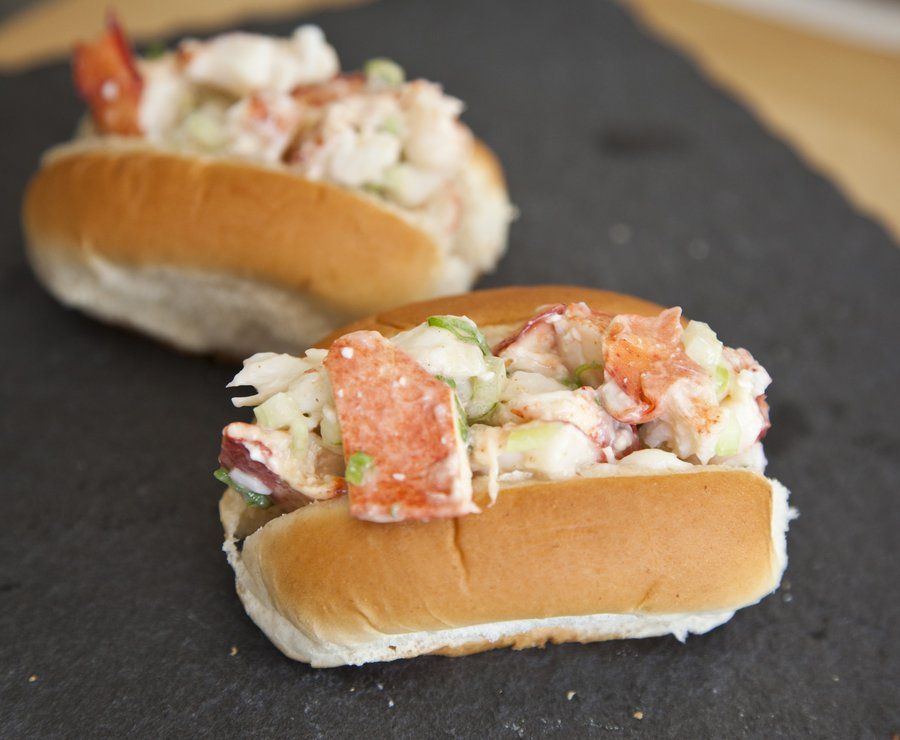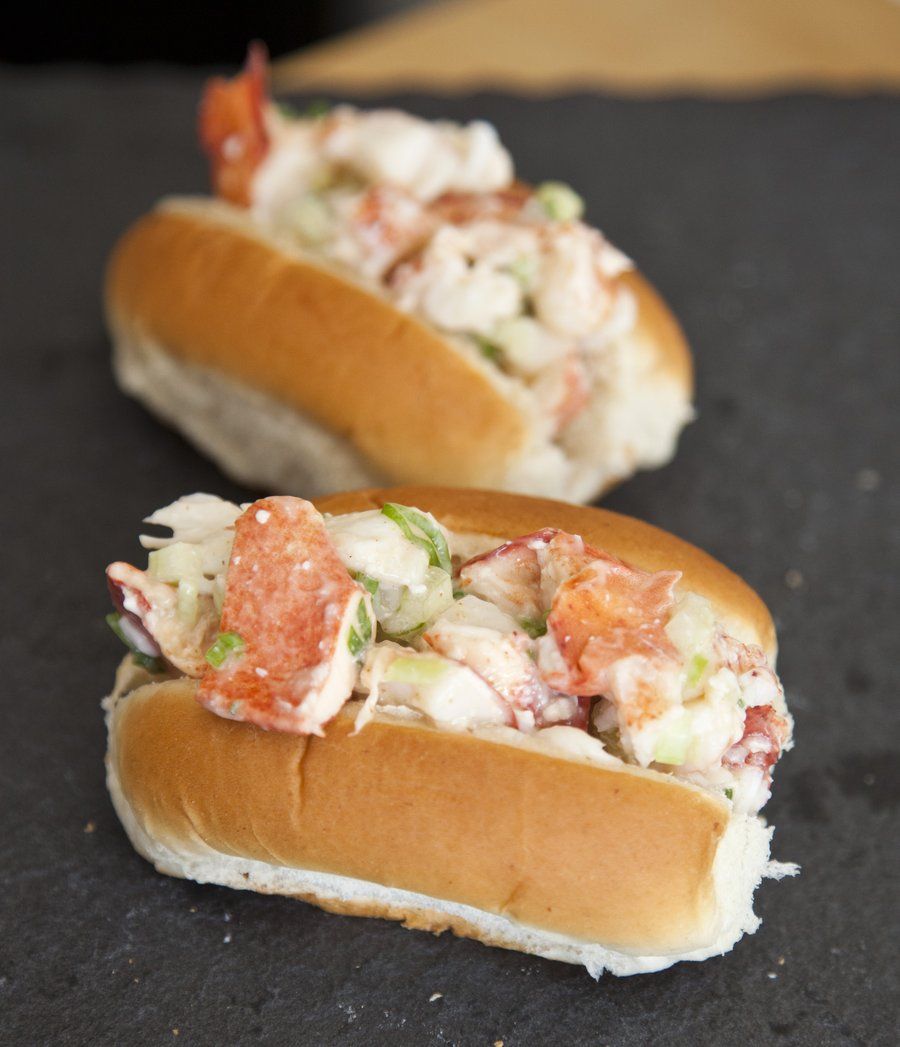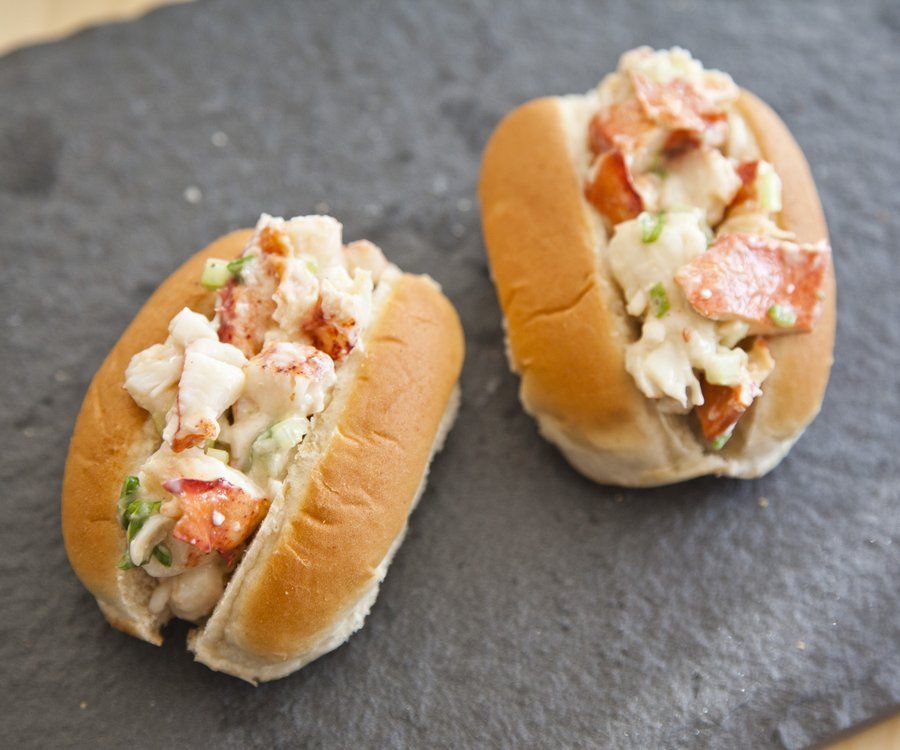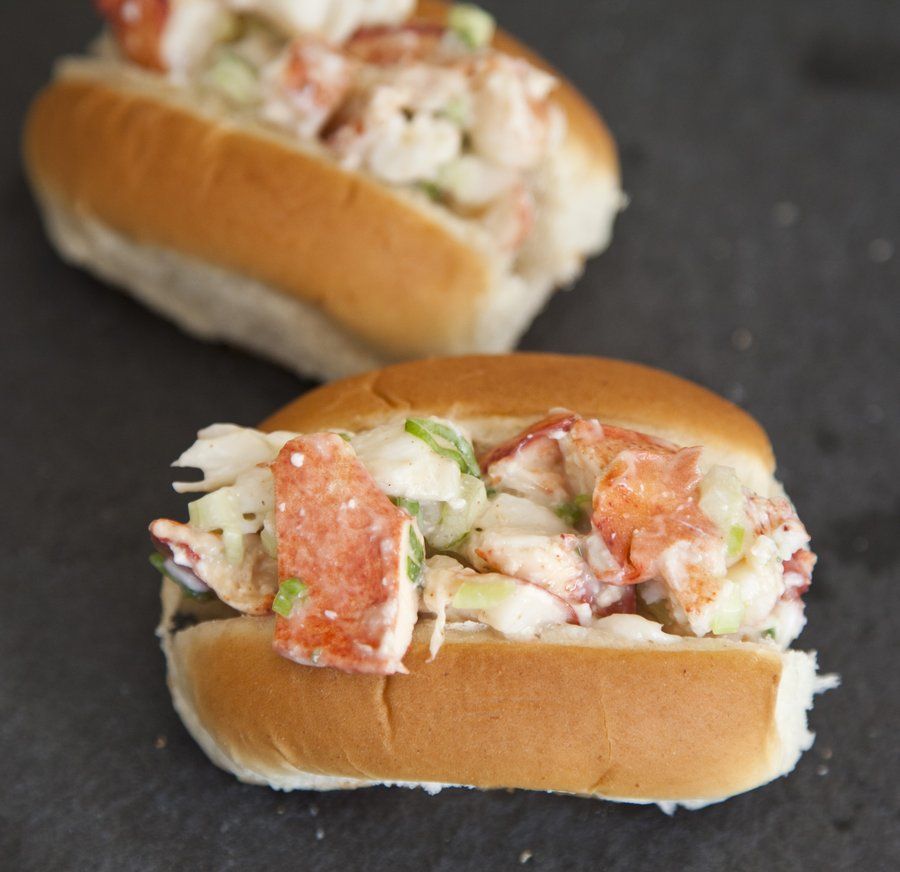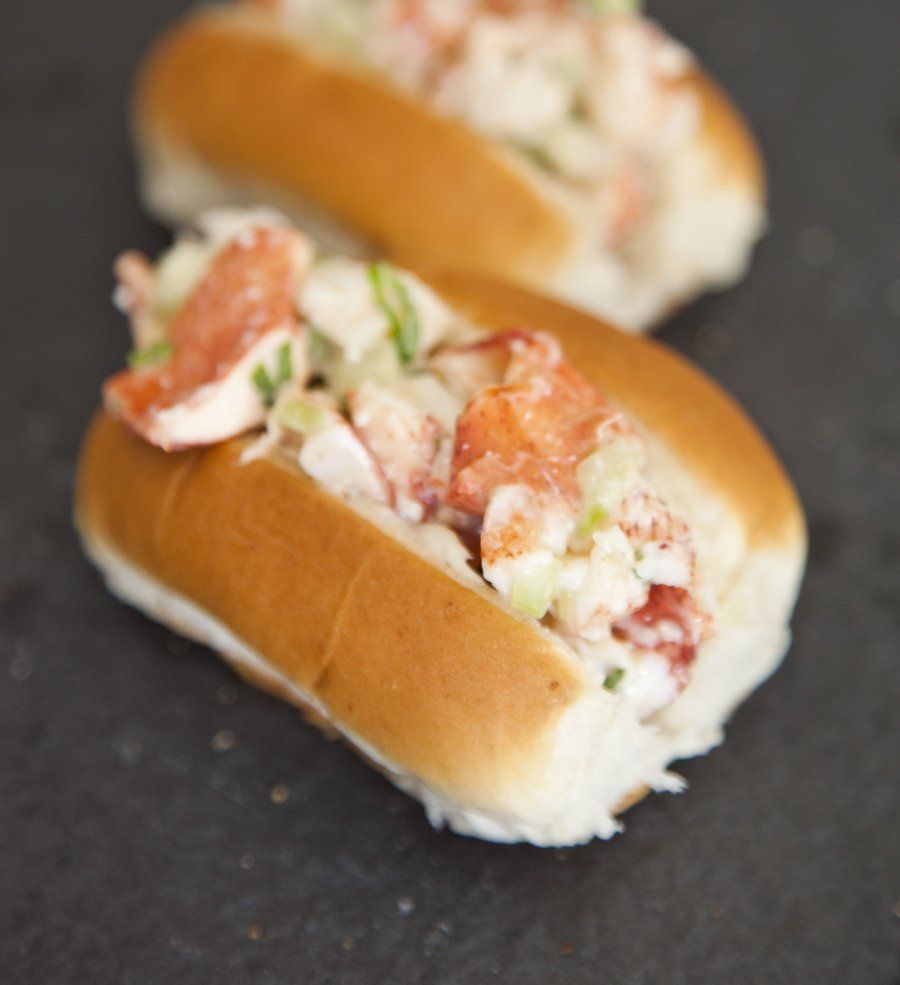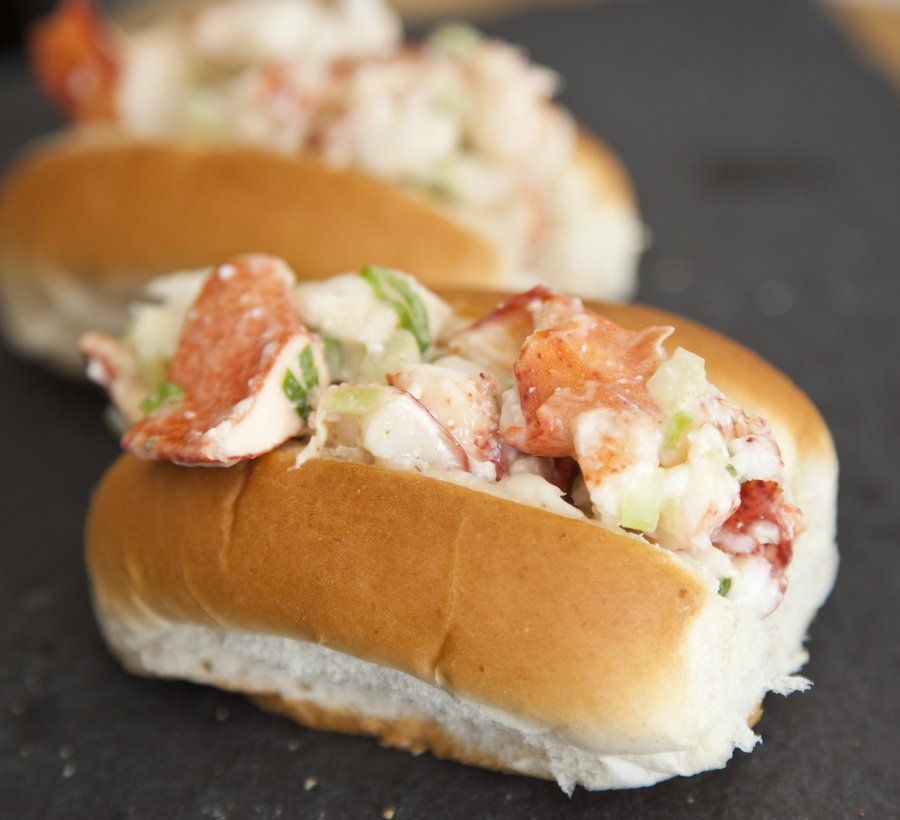 Lobster Rolls
Prep Time
---
25 Minutes

Cook Time
---
25 Minutes

Total Time
---
50 Minutes

Yield
---
Serves 2

Ingredients
2 1/3 Pound Lobster
1/4 Cup Mayonaise
1/4 Cup minced Celery Stalks
1 sliced thin on a bias Scallion
1/4 Teaspoon Old Bay Seasoning
---
Directions
I cook my lobsters myself, but you can buy the lobster meat or an already cooked lobster to save time. To cook the lobster: Bring a large pot of water to a boil. Add your live lobster to the water head first. Time 25 minutes from the time you put it in the water (for a 2-2.5 lb lobster). Remove the lobster from the water and place directly in an ice bath. Once cooled, remove the meat.
In a bowl, combine your lobster meat, mayo, celery, scallion, and old bay. Mix together thoroughly. Serve chilled on hot dogs buns.