I wake up each morning, and before even rubbing my eyes awake, I stumble into my kitchen, grab my pre-made vat of iced coffee, pour a glass just the way I like it (half milk, half coffee) and then feel ready to start my day. Sometimes I literally find myself waking up in the middle of the night and thinking about how many more hours are left before I can have a sip of coffee…now that I am reading this back to myself, I sound like I have a serious addiction….
However, ever since my daughter was born, I found I needed that jolt of caffeine in the morning to get myself awake after the multiple mid-night feedings and 3am tantrums that come with a baby. Now that she's sleeping almost 11 hours at night, I really don't have any excuse for my coffee requirement, other than I just love it.
My husband, in contrast, hates coffee (clearly he is crazy), but instead, he gets his caffeine fix from a Hot Matcha Latte each morning. He's been big into the matcha scene for a while now, so today I decided I would see what it's all about. Previous to this recipe, I have only used matcha in desserts: Homemade Green Tea Ice Cream, Matcha Shortbread Cookies, and the like.
Matcha, is finely ground powder of green tea, which is packed with great antioxidants and is proven to boost your metabolism (win win). Matcha is also high in fiber, is a natural mood enhancer, and provides nutrients like Vitamin C. Basically it is an amazing superfood that can make you do anything except fly (slight exaggeration, but you catch my drift).
Given that I like my coffee iced, I decided to make my hubby's Matcha Latte iced as well! I also happen to like my coffee pretty sweet so I decided to go the same route with the latte (feel free to feel out the sweetness on your own and make it to your specific tastes!)
This can be made in many variations using the same ratio of ingredients, but just switching up the ingredients to fit your diet/tastes. 2% Milk substitutes can include Almond Milk, Soy Milk, Hemp Milk, Skim Milk, etc. Instead of making a simple syrup of white sugar and water, you can use Honey, Agave, etc.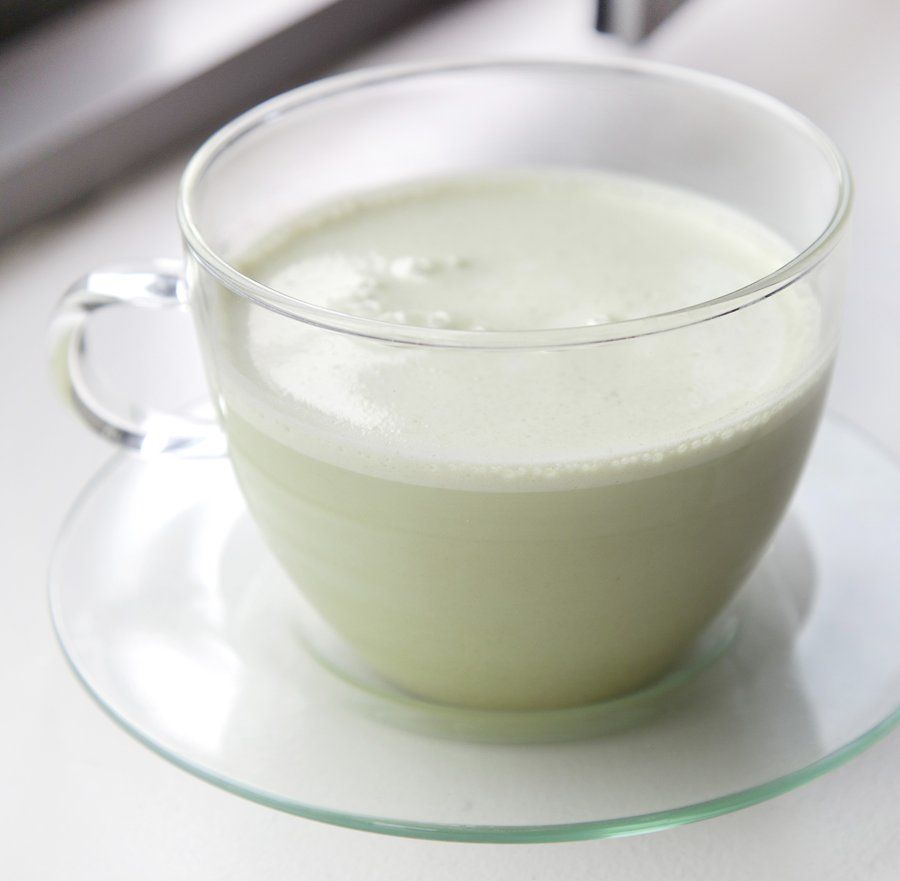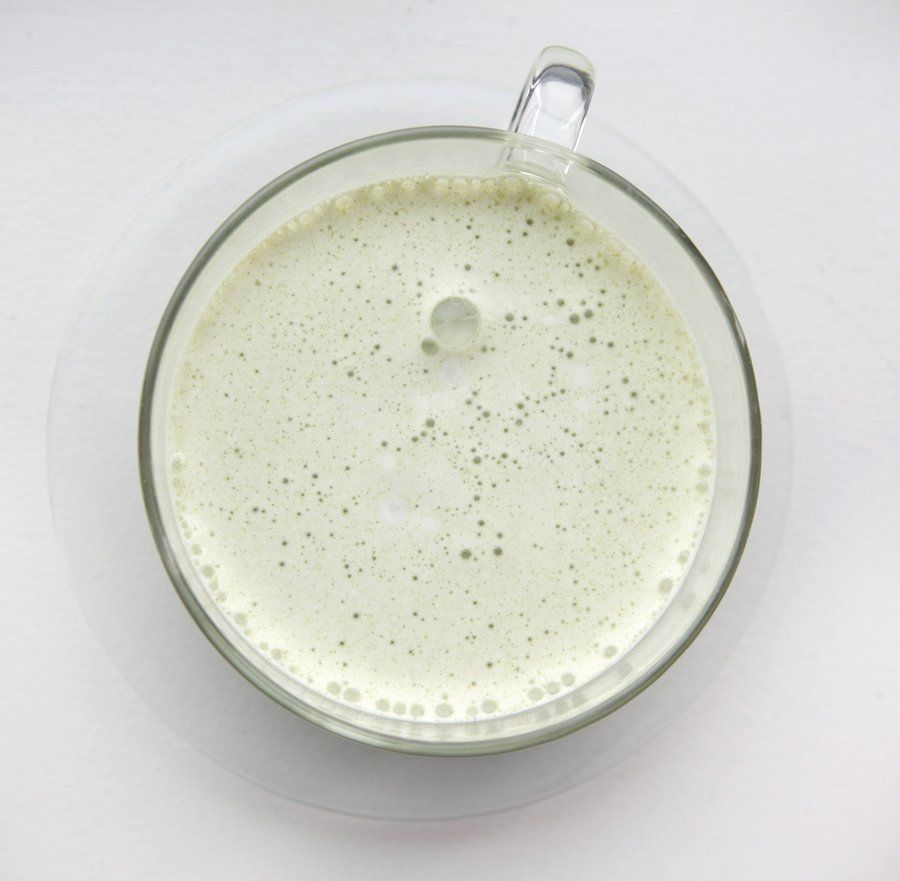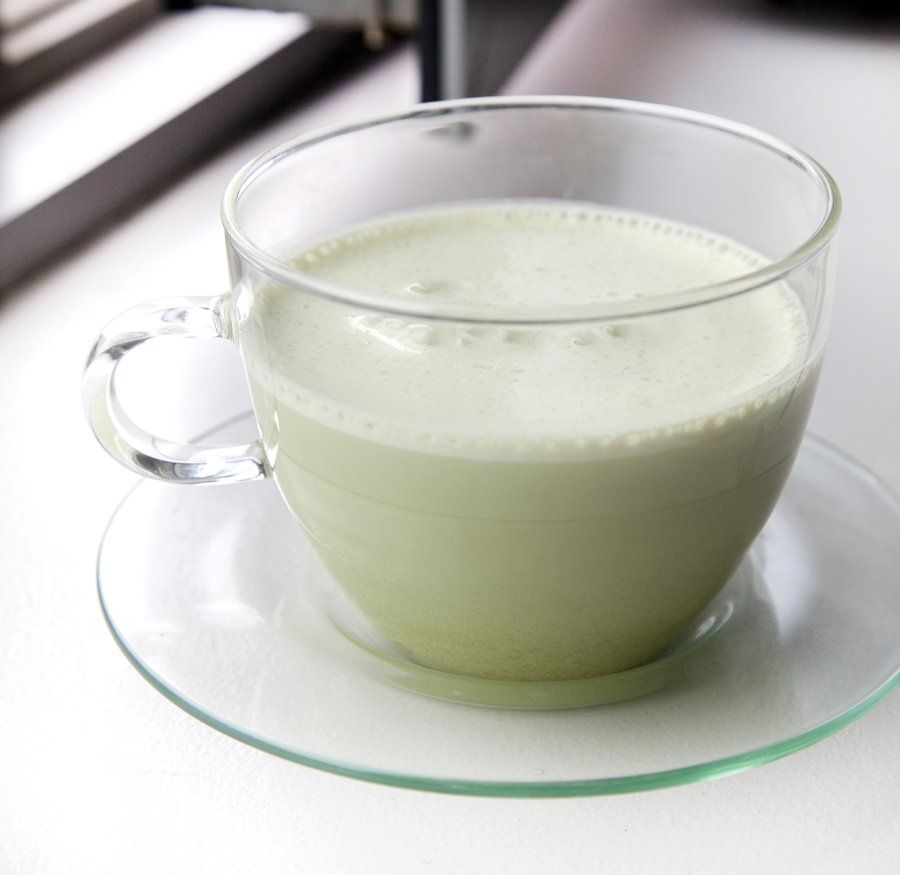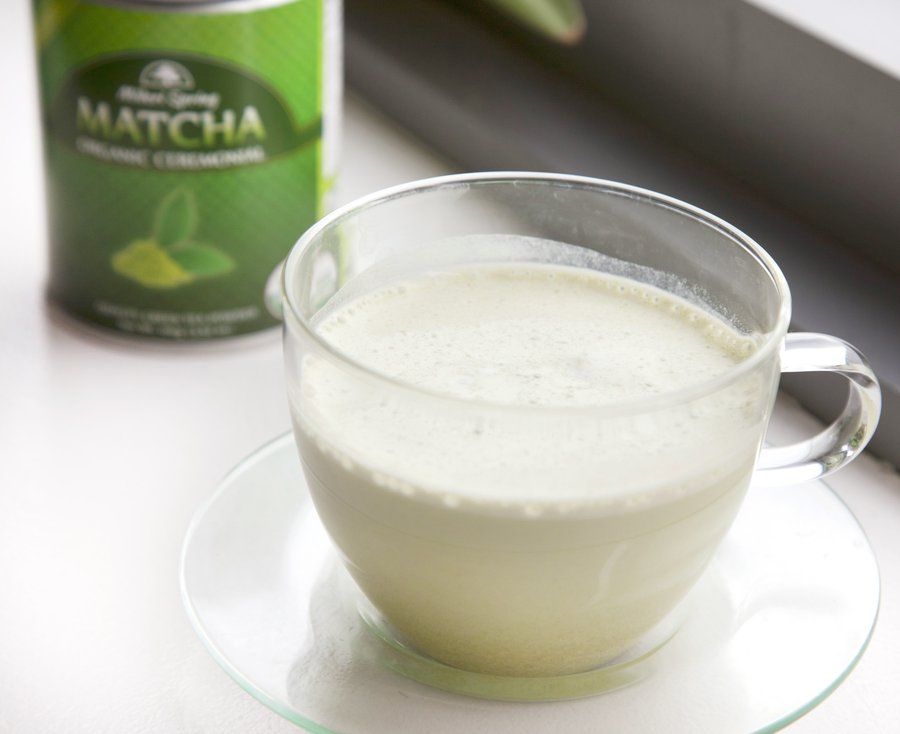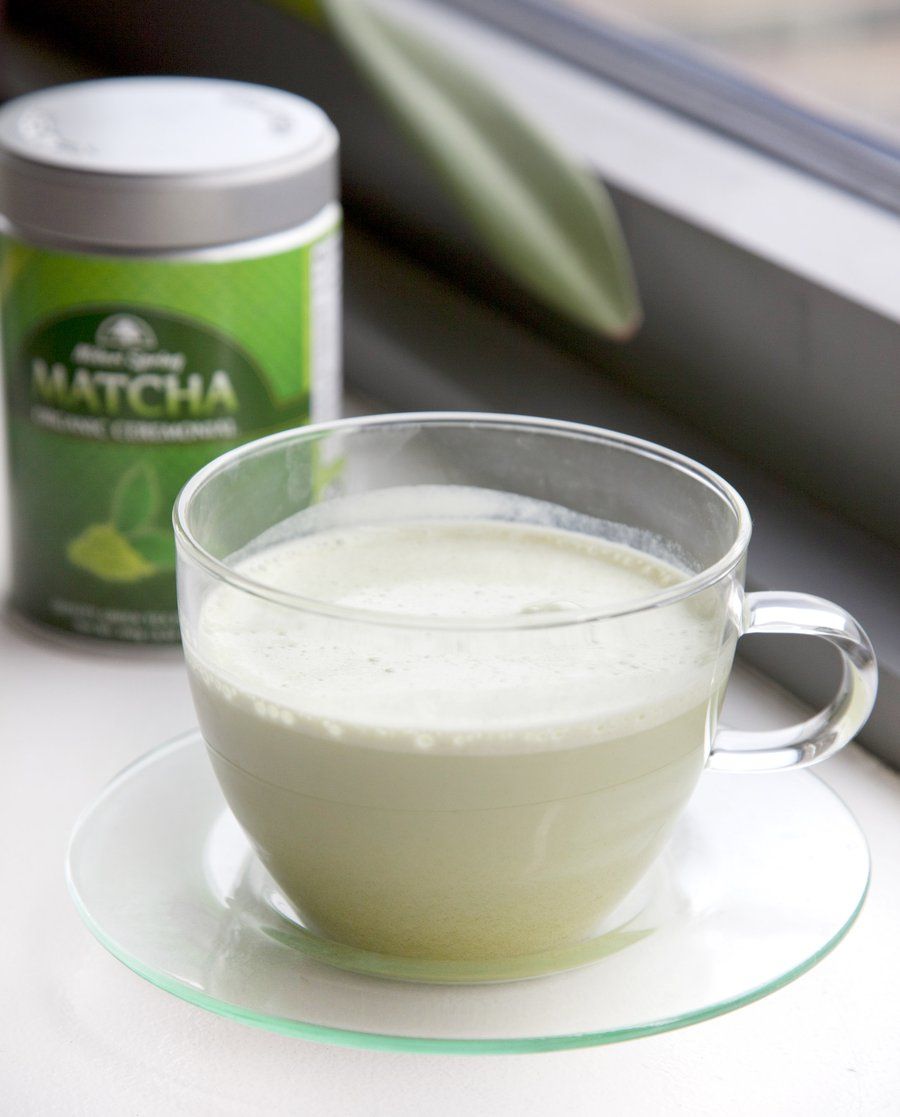 Iced Matcha Latte
Prep Time
---
5 Minutes

Total Time
---
5 Minutes

Yield
---
Yields 4 cups

Ingredients
1/4 Cup Water
2 T Sugar
4 Cups 2% Milk
3 tsps Matcha Powder
---
Directions
If you're going the route of making a simple syrup to add to your matcha latte, combine the water and sugar in a small saucepan, and bring to a boil. Once the sugar is dissolved (a minute or two), turn off the heat and remove the pot from the stove.
In a vitamix (or any blender of your choice), combine your milk, matcha, and simple syrup. Blend on high for 30 seconds until frothy. Serve over ice.