I love any and all things Barbeque, and have always made my own homemade BBQ Sauce, which you can find here. Last night, I riffed on my Classic BBQ Sauce to give it an Asian Flare and decided to slather it on a rack of Spare Ribs to try and recreate one of my favorite Chinese Takeout Dishes.
I am so in love with this Asian version of the BBQ Sauce that I had to blog it. It's the perfect combo of sweet, salty and tangy and is incredibly easy to make. You can double or triple the sauce recipe and keep it in your fridge for a few weeks to try on chicken or in a fun stir fry.
My recipe only calls for ½ teaspoon of Hot Sauce and this is because I used a hot sauce that if you used any more than that amount, you would need to put your toilet paper in the freezer if you catch my drift. Feel free to use how ever much heat you want! Try Sriracha for a classic Asian hot sauce vibe.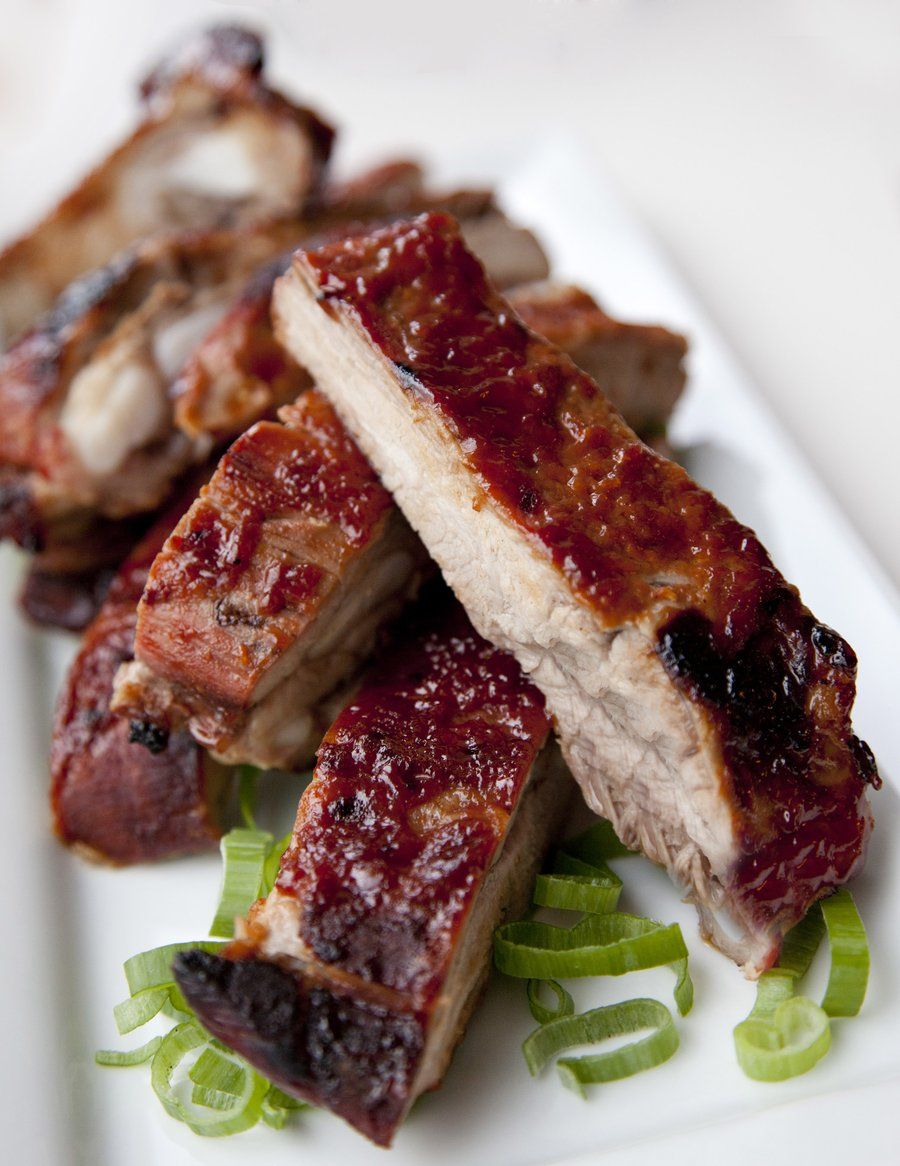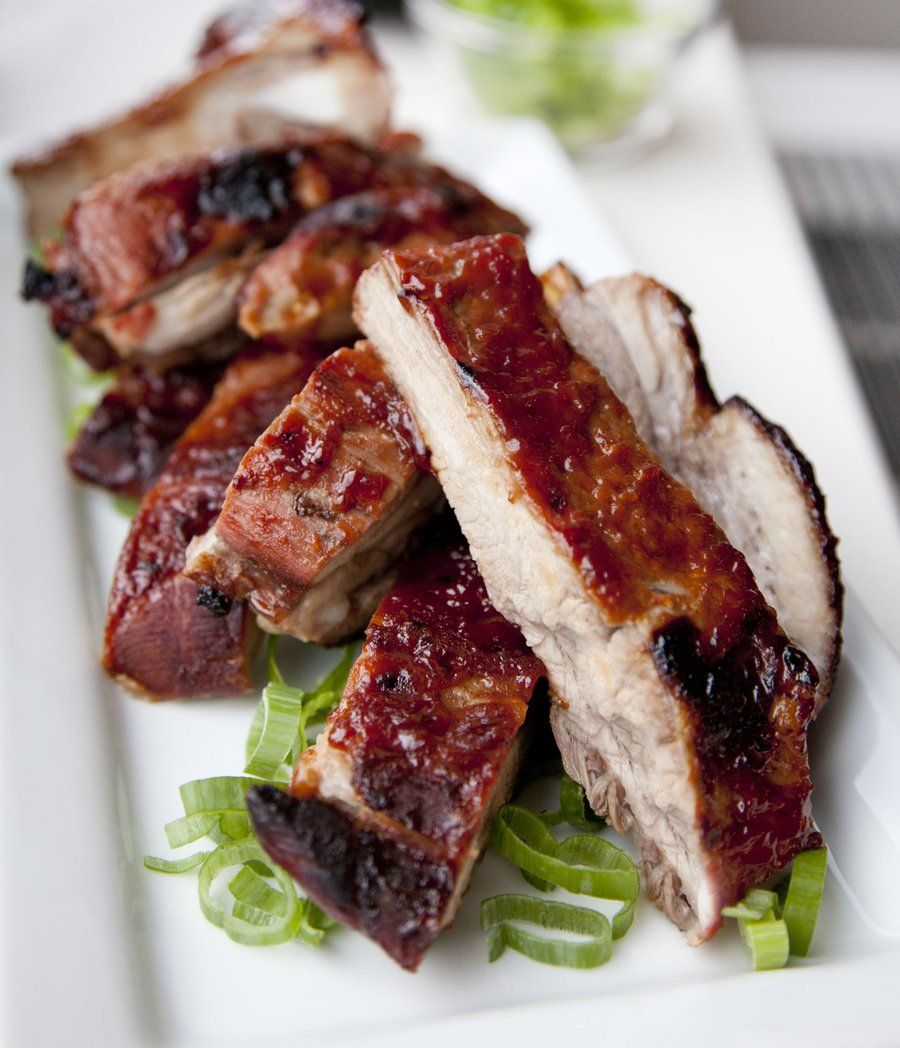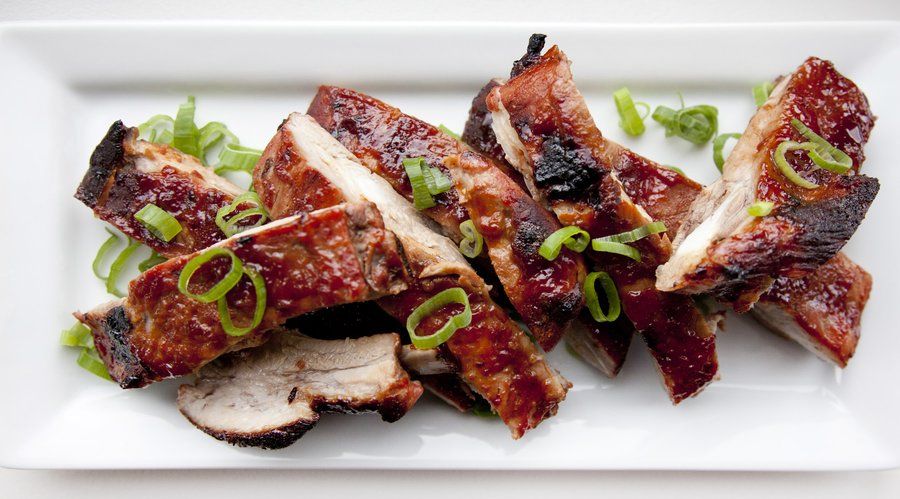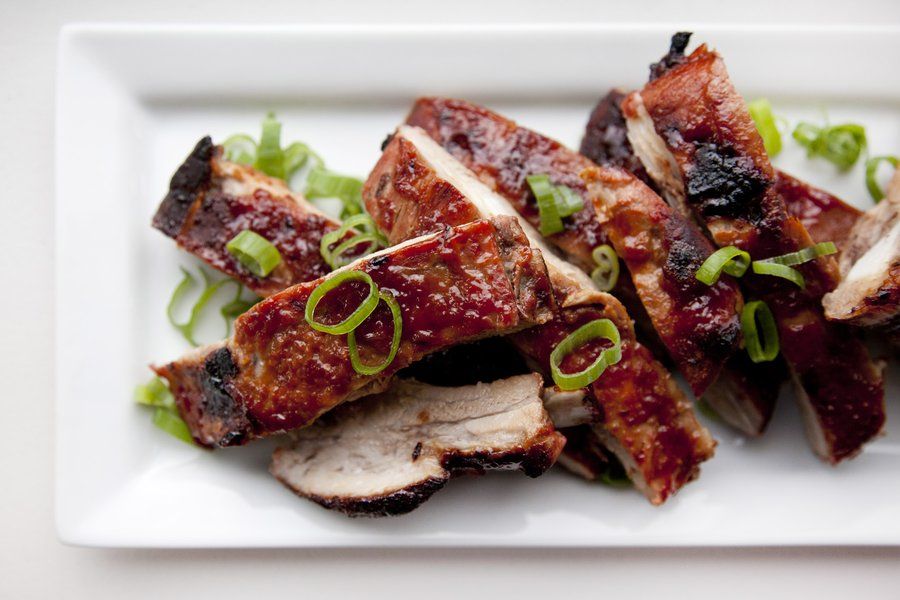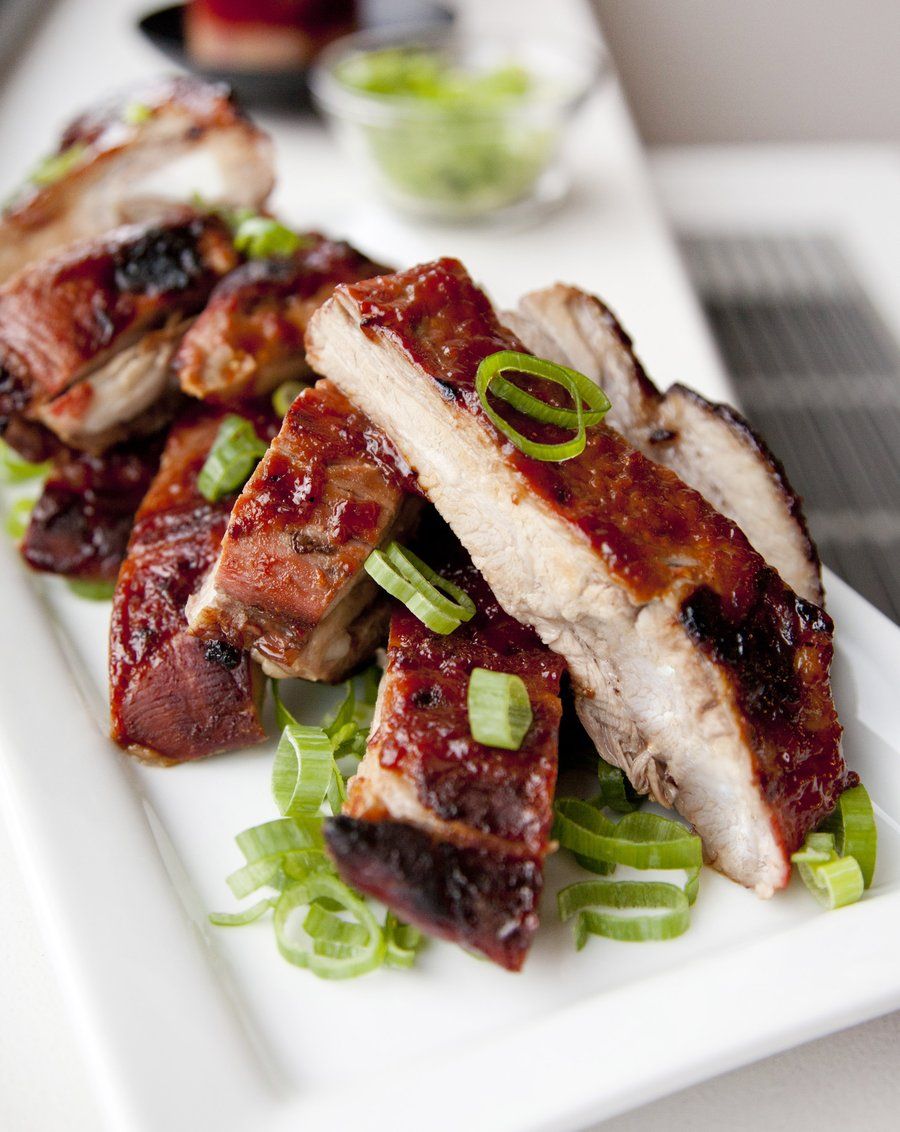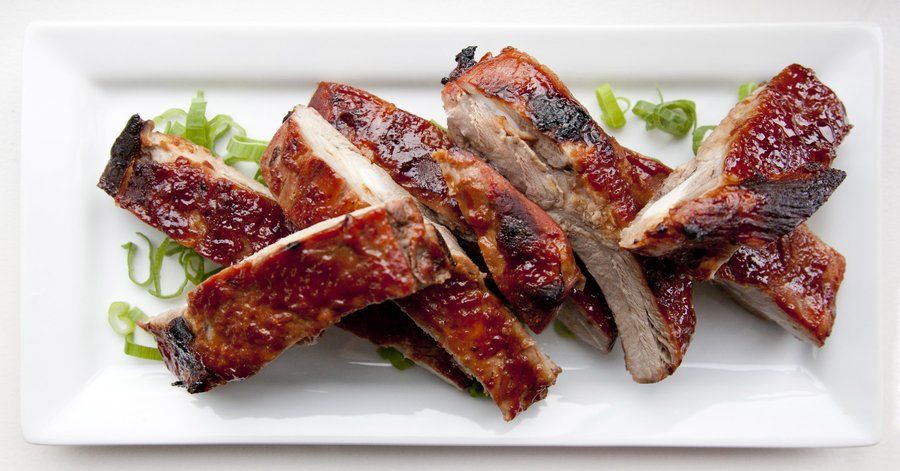 BBQ Asian Glazed Spare Ribs
Prep Time
---
20 Minutes

Cook Time
---
50 Minutes

Total Time
---
1 Hour 10 Minutes

Yield
---
Makes a Full Rack of Ribs

Ingredients
1/2 Cup Ketchup
2 T Soy Sauce
2 T Rice Vinegar
2 T Light Corn Syrup
2 T Light Brown Sugar
1 Tablespoon Honey
2 tsps Dijon Mustard
1 Teaspoon Garlic Powder
1/2 Teaspoon Five Spice
1/2 Teaspoon Hot Sauce (to taste depending on preference)
1 Rack Pork Spare Ribs (about 4 lbs.)
---
Directions
In a small saucepan combine all of the ingredients except for the ribs. Stir together and bring to a boil. Lower heat to a simmer and cook for about 5 minutes until all the ingredients are incorporated, and the vinegar has burned off a bit. Taste and adjust spiciness here.
Preheat your oven to 425 degrees. Line a large baking sheet with tin foil. Brush on some of the sauce from step 1 on the meat side of the ribs. Flip the ribs over and repeat the sauce brushing on the bone side of the ribs. Place in the oven with the meat side of the ribs still face down. Bake for 20 minutes.
Remove the ribs from the oven, flip them over and brush more sauce on the meat side (which is now facing up). Bake another 20 minutes.
With the ribs still in the oven, switch your broiler onto High (you want your ribs on the top rack of the oven for this part). Broil for 5-10 minutes until the sauce on the top of the ribs is bubbling and you start to get a little darkening.
Remove ribs from the oven and place on a large cutting board. Allow the ribs to rest at least 10 minutes before cutting them. Serve with remaining sauce.