Mac n Cheese is probably one of my top 5 favorite foods to indulge in. I can't tell a lie….I absolutely LOVE Velveeta Mac n Cheese the best. I don't care if that block of unusually yellow "cheese" is not actually cheese… it is by far the best mac n cheese out there.
But being that I am a Chef, making Velveeta and blogging it would be like heating up a Lean Cuisine and blogging about my impeccable Microwaving skills. So last night, my husband was out with his co-workers and I took this opportunity to make Pasta (his least favorite food). I made a quick and easy homemade mac n cheese that was super satisfying, and I actually knew that the ingredients I was using were organic and real… (so sorry Velveeta, please forgive me!)
This recipe can yield 2 dinner portions or 4 side dish portions. Feel free to get creative with the cheeses like:
·      Gruyere
·      Swiss
·      Emmentaler
·      Combos of all of the above
I also proceeded to baked mine at the end, topped with a little Panko just to give it a crispy crust on top – but you can just make it classic by leaving that part out!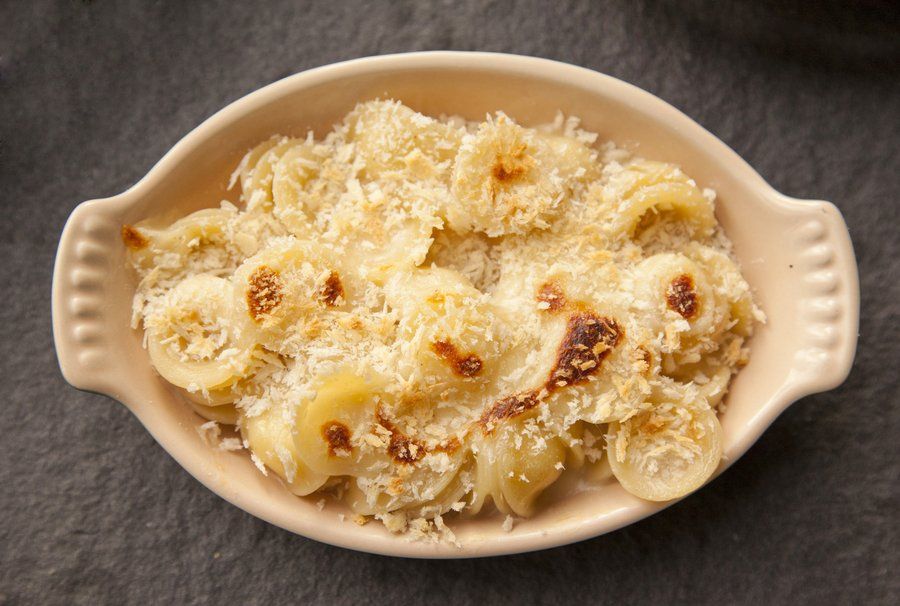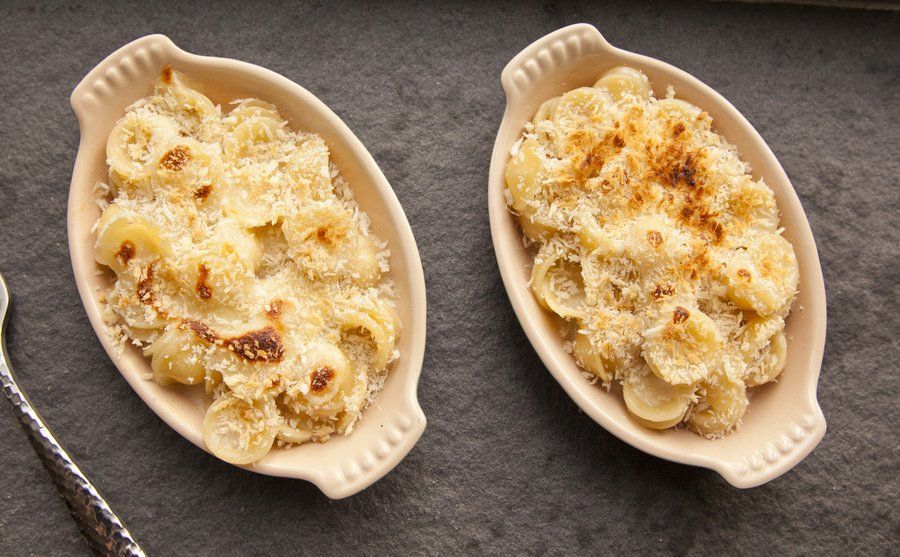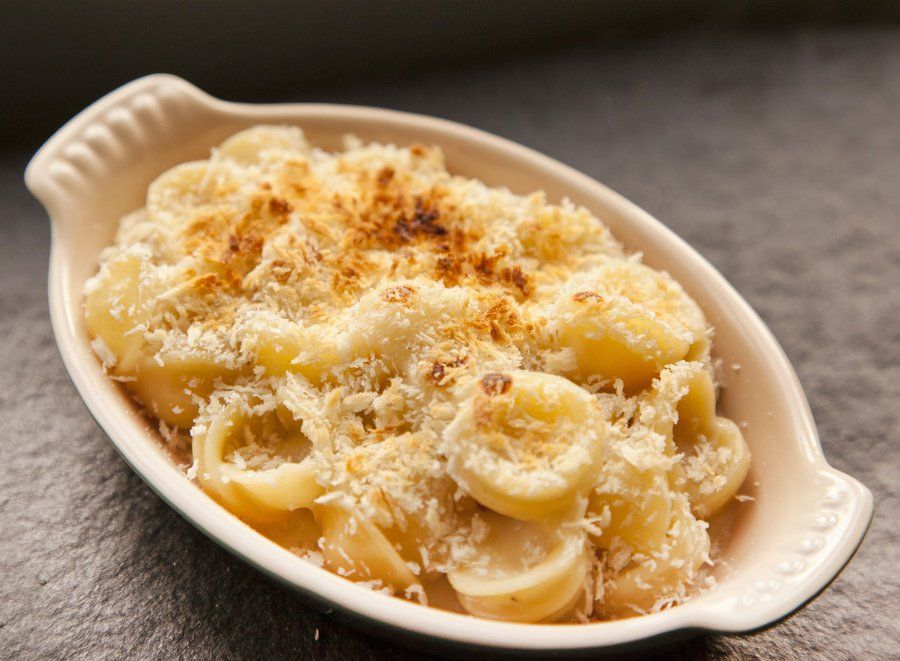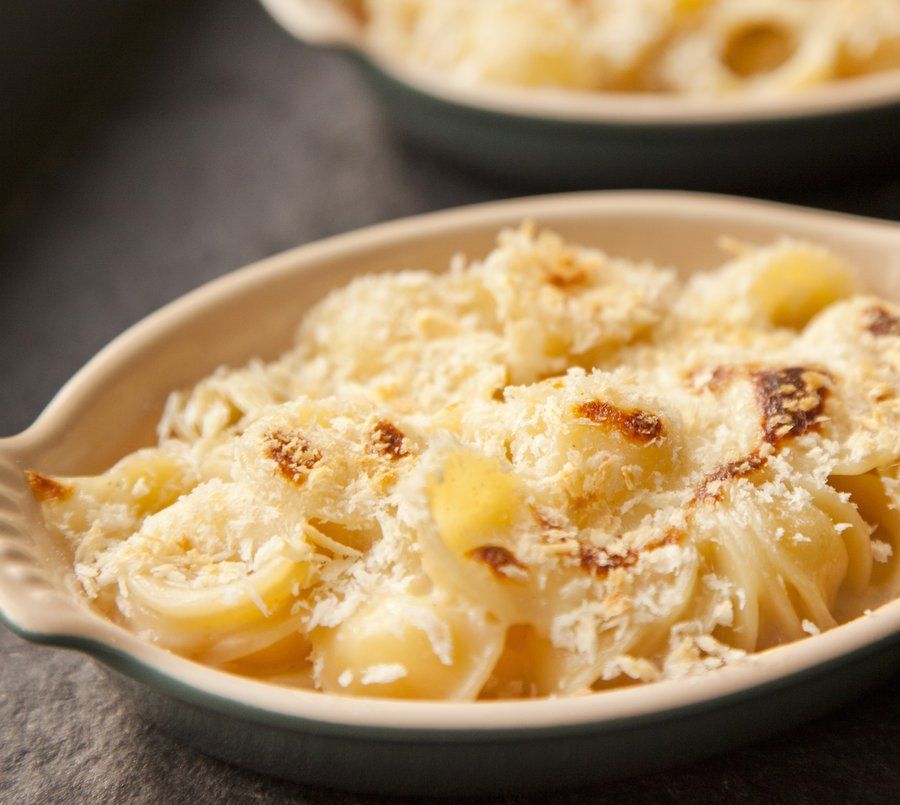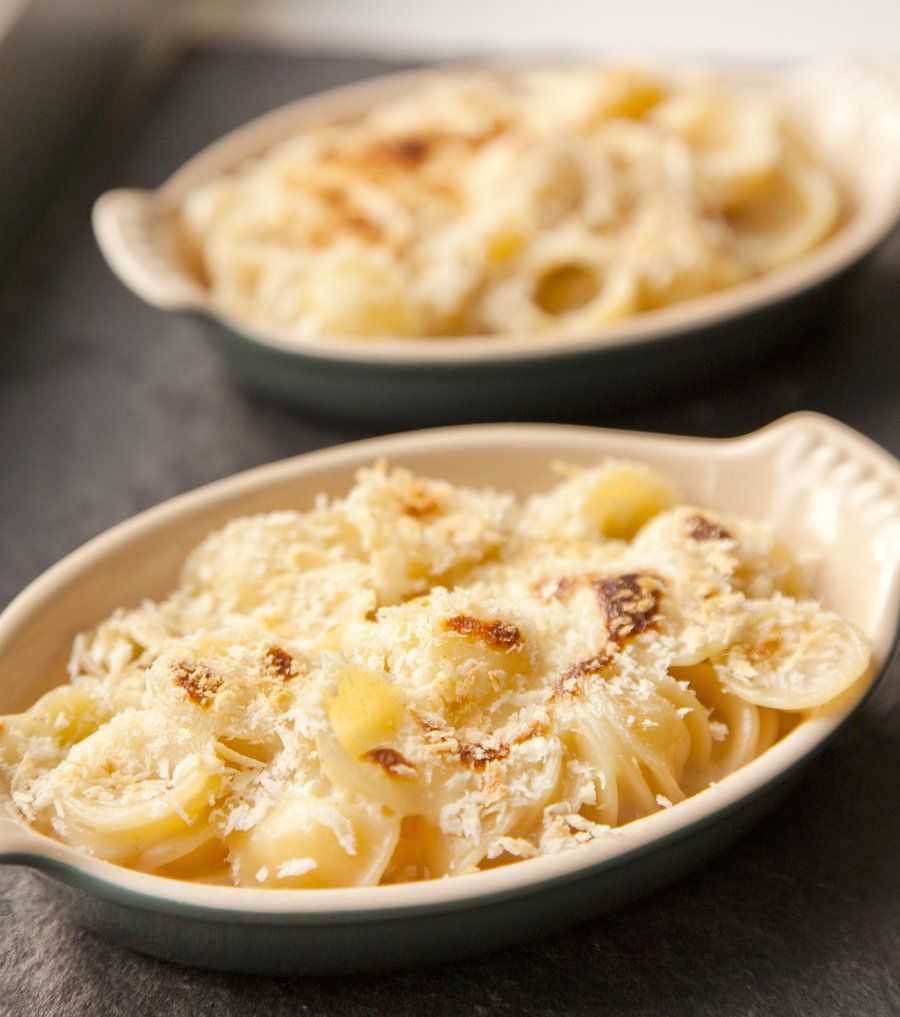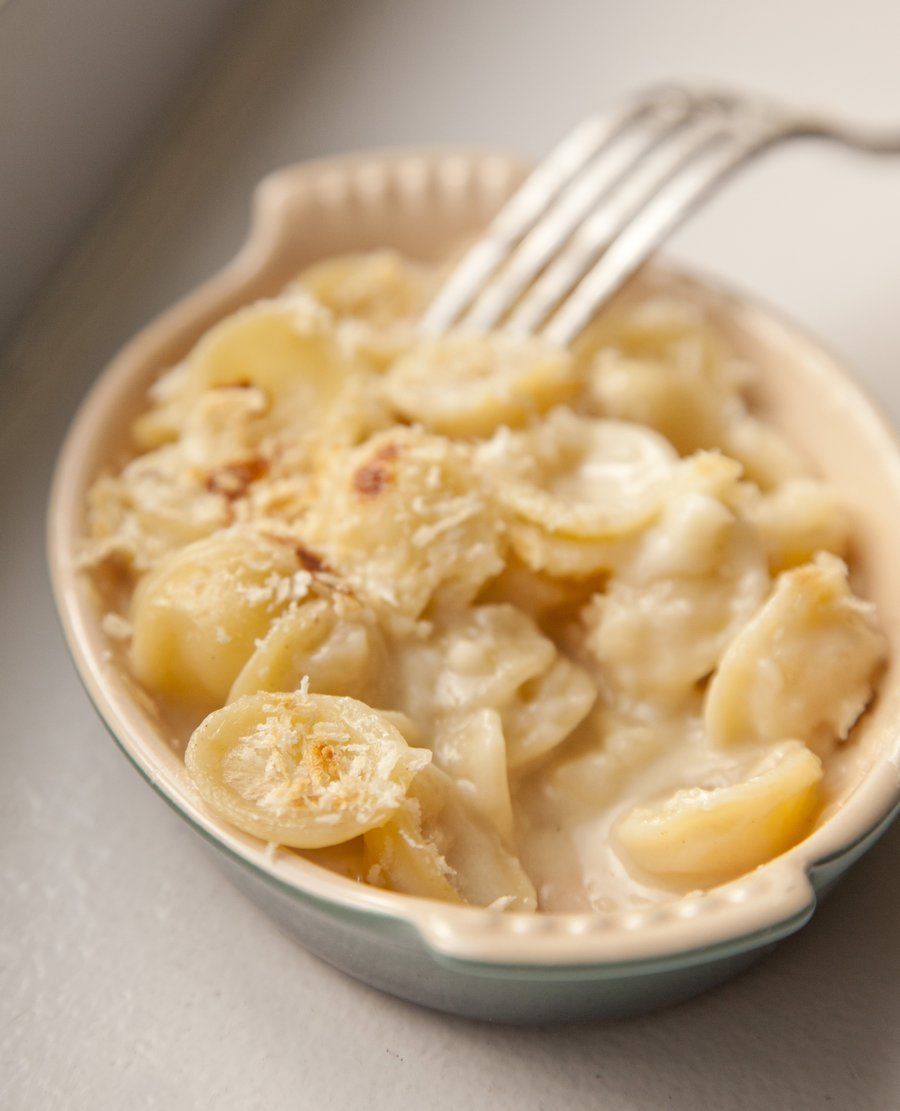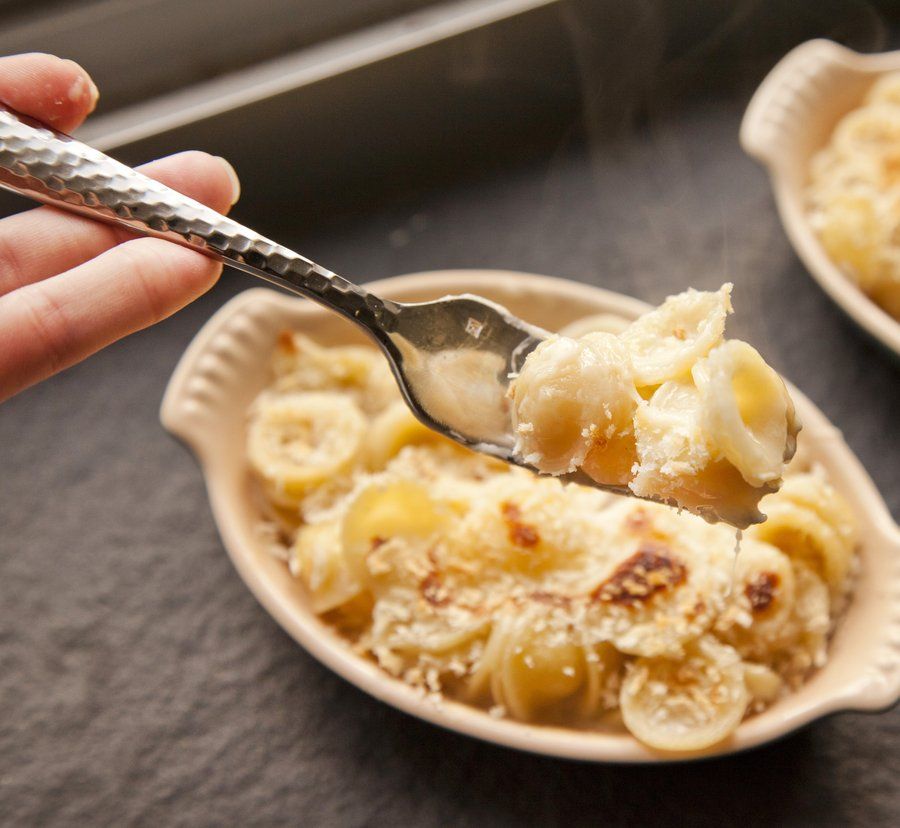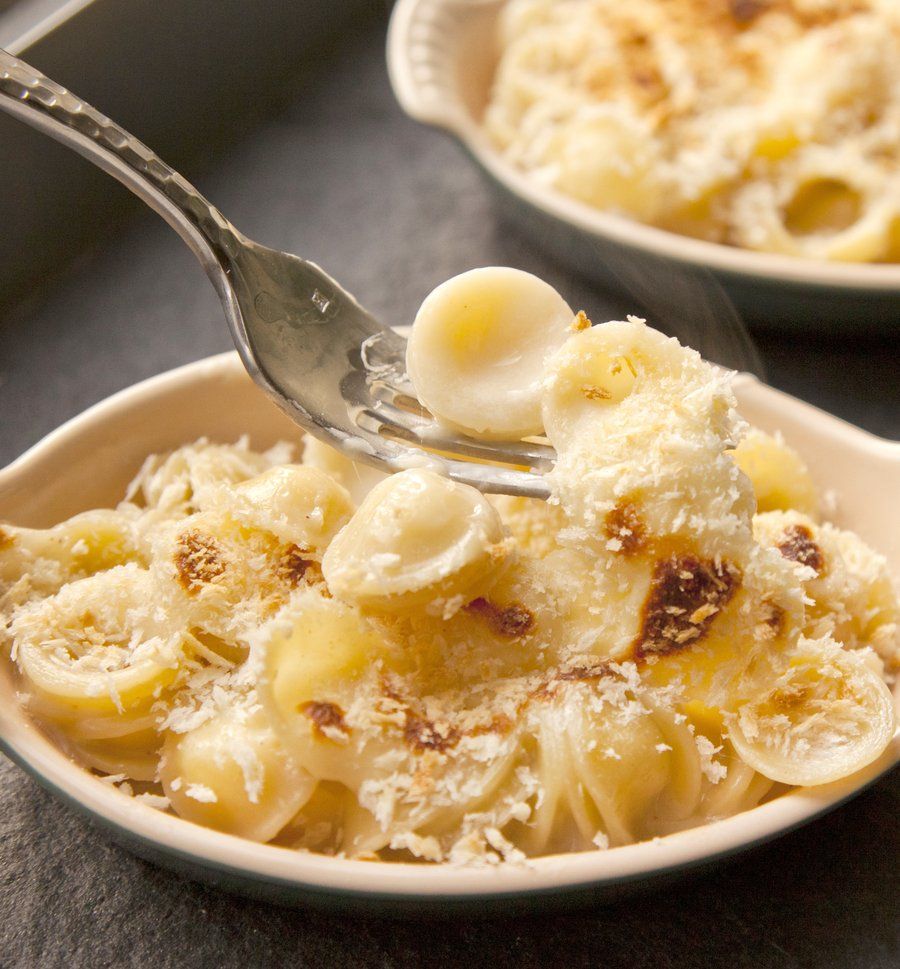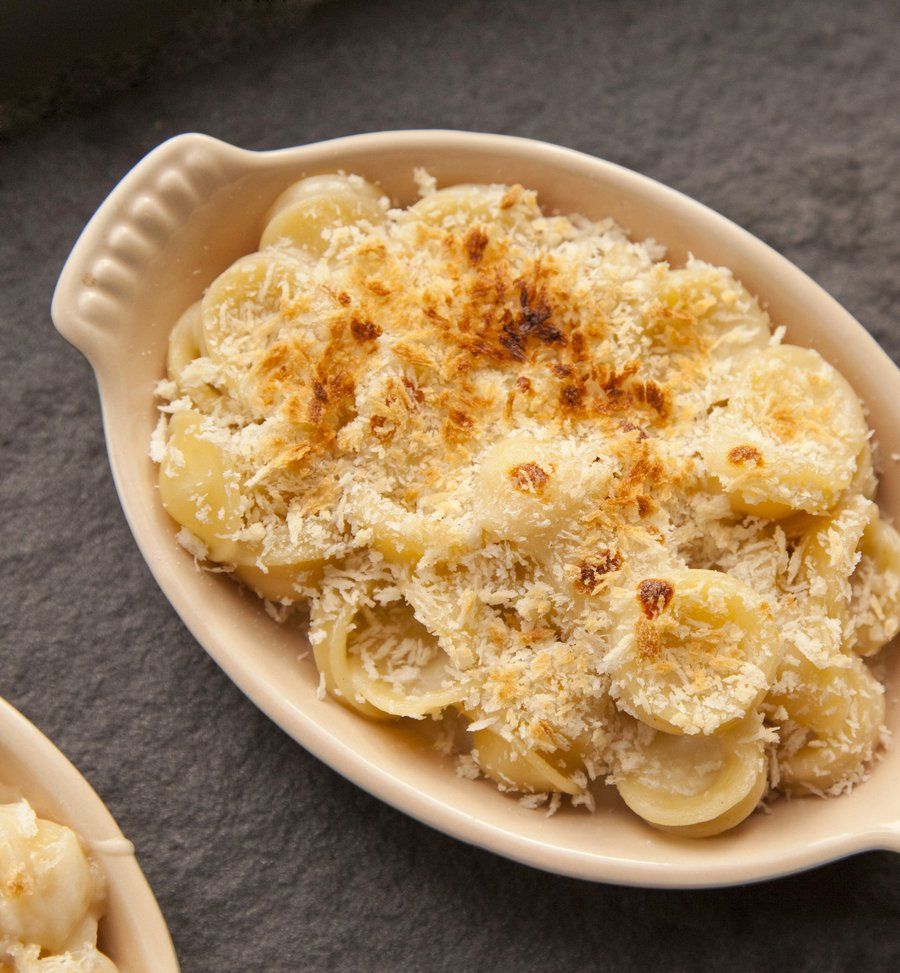 Homemade Mac n Cheese
Prep Time
---
5 Minutes

Cook Time
---
15 Minutes

Total Time
---
20 Minutes

Yield
---
Serves 2-4

Ingredients
10 oz Orechiette Pasta (or any preferred pasta)
2 T Butter
2 T Flour
3/4 Cup Milk
1 1/4 Cups Cheddar Cheese (shredded)
Pinch Nutmeg
Salt (to taste)
4 T Panko Breadcrumbs
---
Directions
Bring a large pot of salted water to a boil. Add in your macaroni (I used Orechiette) and cook til al dente.
While your past is cooking, in another saucepan, melt your butter. Once melted add in your flour all at once. Cook for about 2 minutes stirring constantly over a medium high heat. At this point, slowly pour in your milk. Whisk the milk until it starts to thicken slightly. Add in your cheddar and turn off the heat. Stir in the cheddar til melted. Add a pinch of nutmeg and season with salt.
When your pasta is done - reserve about 1/4 cup of the cooking water. Drain the rest of the water and place the pasta back in the pot you cooked it in. Pour your cheese mixture from step 2 in and mix together. If it's too thick, use the reserved pasta water to break it up.
Preheat your broiler to HI. Once the pasta and cheese is combined - pour into an oven safe dish and top with a sprinkling of Panko Breadcrumbs. Cook 7" away from broiler until it starts to turn slightly brown. Serve hot.