I am a self-proclaimed savory cook, not usually doing much with desserts …. so when a dessert recipe catches my eye, I go for it.  I love the taste of lemon, and have had a few lemon bars in my life (my favorite being from Marchi's in midtown Manhattan - they deep fry theirs!)
This recipe is so easy, and makes a large 9x13 inch cake pan full of lemon deliciousness.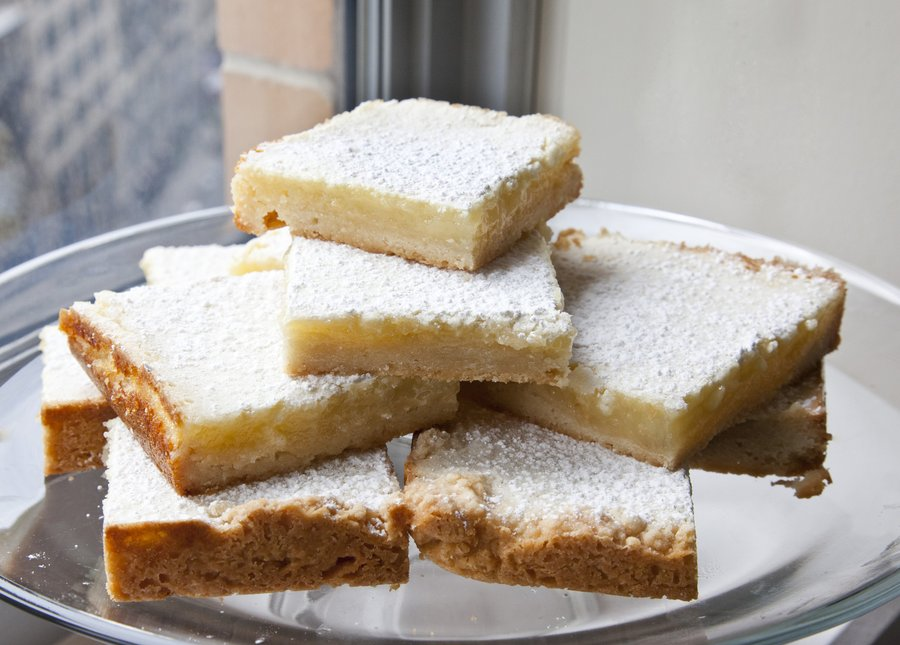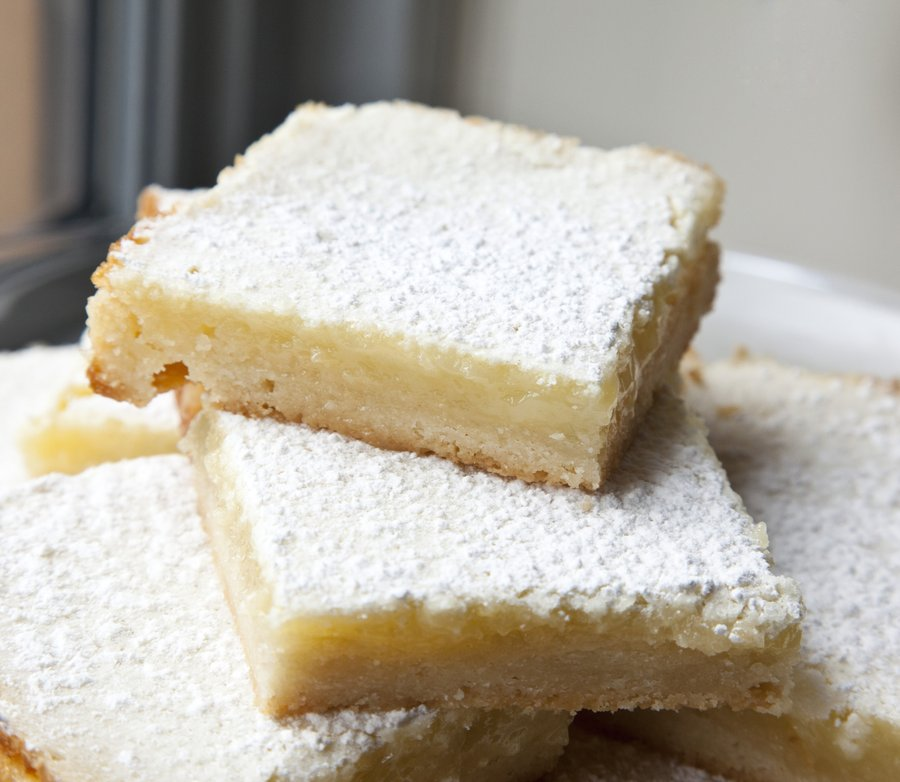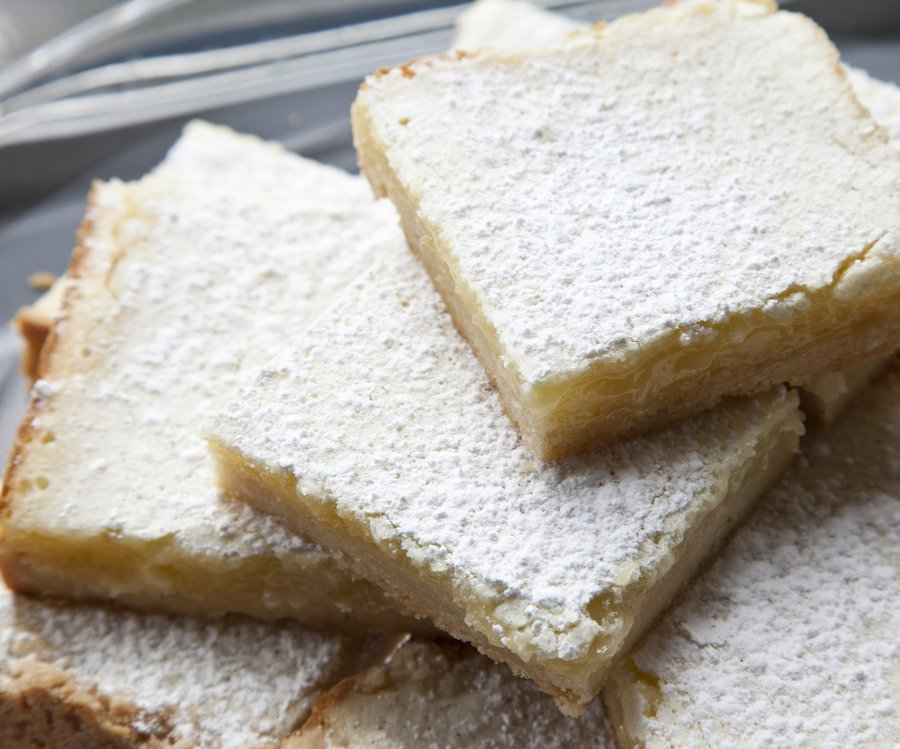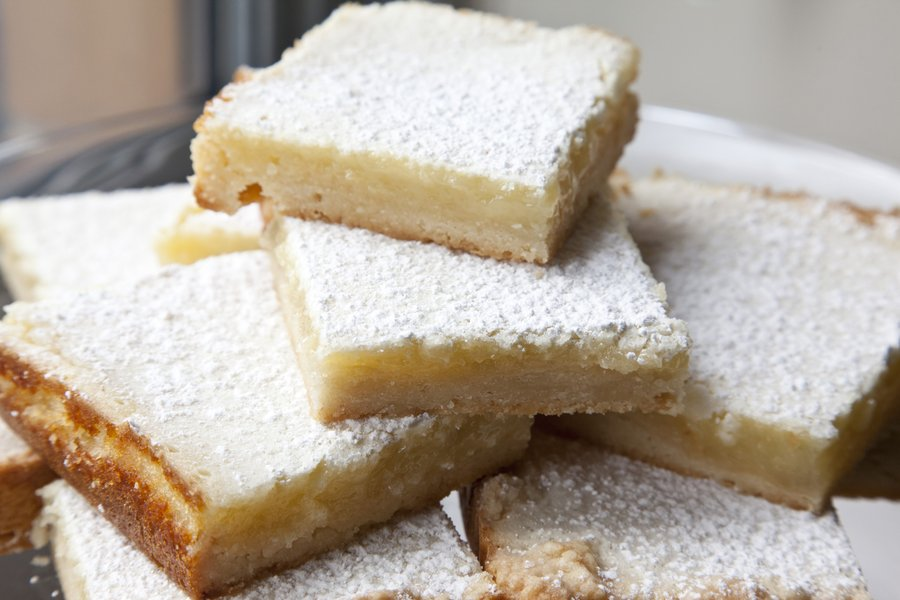 Lemon Bars
Prep Time
---
15 Minutes

Cook Time
---
45 Minutes

Total Time
---
1 Hour

Yield
---
Yields a 9x13 inch Pan

Ingredients
2 Cups Flour
1 Cups Confectioner's Sugar
2 Sticks cubed Butter (Room Temperature)
Pinch Salt
4 Eggs
2 Cups Sugar
6 T Flour
6 T Lemon Juice (fresh)
---
Directions
Preheat your oven to 350 degrees. Take a 9 x 13 inch cake pan, line it with aluminum foil, and butter the foil thoroughly to prevent the bars from sticking.
In a large bowl, mix your 2c flour, 1c sugar and salt together - then with your hands, mix in the butter so that it's a crumbly texture. Press this "dough" into your foil lined baking sheet making sure to get it as even as possible. Cook in the oven for 20 minutes. Once done, remove and let cool for a little bit.
Meanwhile, make your filling. In a large bowl, beat the eggs. Add in your 2c sugar, and 6T flour and mix well with a fork. Then add in your lemon juice mixing completely. Pour this mixture on top of your crust in the cake pan. Bake in the oven for another 25 minutes - or until the filling is cooked through.
Let it cool completely on a rack. Once completely cool, dust with more confectioners sugar, remove from the pan by the foil, cut up & serve!